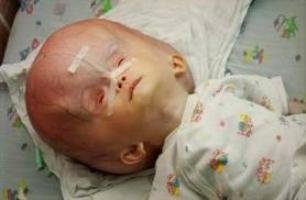 Many of the readers of veterans' issues articles had to have been on a mailing that went out voicing concern that everyone affected by Agent Orange was "trying to capitalize on S-1629", and that somehow that bill before the Senate sub-committee was the work of and exclusively for the Blue Water Navy. The email went on to claim that there just wasn't enough money in this day and age to cover everybody, so the rest of you out there with legitimate claims… "go get your own bill and fend for yourselves".
No matter what your position may be, it has been 50 years of anguish for everyone exposed to Agent Orange; the horrors of living in a world where health care issues dominate your life; where children with birth abnormalities require a 100% effort on the part of the parents to support; and to families which have lost loved ones well before their time. For fifty years a hundred or so "groups affected by the use of AO" have been writing legislators, filing forms, going through hearings, getting "second opinions", making appeals, filing lawsuits, and all the rest of the crap they've been put through to make their plight known.
S-1629 may address issues of the Blue Water Navy, my friends, but it certainly isn't a bill exclusively for Navy and Marine Corps veterans, and while the Blue Water Navy veterans carried the ball on S-1629 (perhaps more correctly, the 10 percent of the Blue Water Navy as in any group, that became the troops in the trenches), one cannot discount the global effort that has made the Agent Orange issue recognizable to all those in Congress.
The letter contended that their simply wasn't enough money to cover everybody and using that bit of logic, is what those behind the budget cut-back mania are saying about veteran benefits; about Medicare, Medicaid, and Social Security benefits; about the Children's Health Insurance Program (CHIPS) for low income families; and every other budgetary item that is covered under the Federal Budget.
I am sorry, but I have to call it as I see it. This is the same thinking that has prevented resolution of  Agent Orange ever since the first claims were filed. Every veteran should recognize the strategy our government has been using to keep the wolves (that's you) at bay. It is called DIVIDE AND CONQUER…a battle strategy that has been attributed to King Phillip of Macedon (382-336 BC) describing his policy toward the Greek city-states. Some also attribute the phrase to Julius Caesar who was quoted as saying "Divide et Impera" which is Latin for "Divide and Conquer".
In politics it was called, divide and rule (also known as divide and conquer) and refers to a strategy of gaining and maintaining power based on the fact that many smaller opponents are easier to manage than one larger one. Effective use of this technique allows a limited number (535 Senators and Representatives) to control those who collectively would have had a lot more influence (millions of veterans and affected innocent civilians).
The strategy includes:
* breaking up power alliances into smaller chunks that are easier to subdue/manage
* preventing small power groups from linking up and becoming more powerful
Hey, if I am wrong here, somebody please tell me. You can't just make this up. We have allowed our government to lull us into complacency by their reckless spending, which for 2011, is at a rate of $416,700,000 per hour; $10 billion per day; or $3.7 trillion dollars by year's end. This spending spree would be the envy of ever shopper on earth were it not so irresponsible…and still they want to spend more to "jump start the economy". If I hear that phrase one more time, You're probably going to have to put me in a straight jacket. Government is the problem.
The government is on the wrong path in addressing the Agent Orange and they are on the wrong path thinking government spending will get the nation back on the course to prosperity that made us the envy of the world and the destination for those seeking a better life.  As are many government policies, the politicians view their world in terms of election cycles…. it's a give "them" anything to get re-elected mentality. In doing so we as a nation have run off our manufacturing capabilities which produced those well-paying jobs (manufacturing jobs have declined more than 50% since the Sixties), stopped oil and gas exploration in the US (to appease the environmentalists); and sold our soul to China for cheap goods and low labor rates.
So I beg to differ with the email I received telling me that Senate Bill S-1629 is just a bill for the Blue Water Navy, and for everyone else to go away. Yes…pursuing this line of thought by letting the government keep us separated on the issue of Agent Orange, on the issue of class warfare; and on the political highway the current administration is driving us down, I am afraid we are all destined to "go away"…our way of life, our freedom, our sense of what is right and wrong, with only a memory of what America once was.
The whole issue is not that the government can't afford to rectify the Agent Orange problem. It's that it cannot rectify the situation in its current fiscal state. The first step is to get Congress to realize the DEPTH and SCOPE of the Agent Orange problem (this will probably take two hundred fresh new faces on Capitol Hill this next election), and then restore the US back to a healthy financial condition and get the Agent Orange situation resolved, along with restoring our nation's financial well-being!
The course we should be taking brings with it a simple solution to solving the nation's debt crisis. It is as clear as day and will bring America back to prosperity. You and your family have had to face financial realities, and it is long past the time for government to man-up. Here is is pure and simple:
1. Solve the unemployment problem (jobs, jobs, jobs). There are14 million unemployed adults in the US. A significant cut in this number can be accomplished by opening up oil and gas exploration and production, which will also solve the $3-4/gal price of gasoline. This has been estimated to lead to 3 million new jobs (that's about $266 billion in "manufacturing level wages" plus the benefit that would produce in our stagnating economy). Not to worry about "us running out of fossil fuel". That is a fairy tale my friends, told to appease the environmentalist. I have written about this extensively in other venues. Based on current reserves, not counting the new Texas Eagle Shale discovery or other finds that will be found if we open up exploration, we have more oil reserves than every other country combined, including an estimated 2 trillion barrels below the Rocky Mountains! We do not need to import oil from our enemies! We use about 21 million barrels of petroleum per day in the US, 2/3 of that is for transportation. This means we have 400-500 years of oil left?
Perfecting hydrogen, solar, wind, wave energy generation, hydro-electric, and other sources can be used if they can find a way to make it commercially viable, but government subsidies and producing below cost is not the answer. Besides Solyndra, the two  other US manufacturers that filed for bankruptcy protection in August were Evergreen Solar Inc., of Marlborough, Mass., and SpectraWatt, a Hopewell Junction, N.Y., company. Another company, BP Solar, halted manufacturing at its complex in Frederick, Md., last spring, and these followed the bankruptcy of Stirling. Yet our government continues to want to convince Americans that we need to back these "losers" to the tune of billions of taxpayer money. We sit by an let it go on.
 For the environmentalists that have caused much of this mis-information, solar, wind and all other alternatives to petroleum and coal (which made America great), account for about 5% of the nation's energy use in spite of spending $133 billion in 2006 and more than a trillion dollars over the last decade trying to make alternative energy pay for itself. It's not cost effective!
2. Settle-up with all the veterans and civilians by acknowledging the Agent Orange Problem. Set-up a program to review each case with an independent medical review board (made up of 2 doctors, a research laboratory to do fat tissue studies, 2 pathologists, 3 CIVILIANS, and even a couple of attorneys to insure rights are protected), and get the process started.  This can be state or regional in scope, but should be accompanied by a simple appeals process. This would be far less costly than the current system of justice delayed become justice denied. By the way, it won't cost the taxpayer any money either doing it my way.
3. Create more jobs, jobs, and jobs. Monsanto and Dow Chemical companies made about $2 billion dollars net profit this past year as I pointed out in precious articles, and didn't pay a dime to help those whose lives were ruined by their products, including testing, application, storage, transportation, and disposal of their dioxin laden products. Is this criminal? I'll let you decided, but as angry as that makes me, it would be pure justice to put the superfund toxic clean-up cost of every city, town, and military base, on their shoulders. That means more jobs and more money flowing into the US economy. This cost should not be born by the taxpayer.
I would imagine the employment ranks of Dow, Monsanto and the other 12 chemical companies that produced AO and the other defoliants, could handle the employment burden, but perhaps the best way to handle the job is to create a fund to cover the cost of hiring the clean-up personnel (non-union of course) and turn the management over to a government supervised, private contractor with expertise in toxic clean-up and disposal. Payment of the total bill would be based on a percentage of what each chemical company produced of the total, and amortized over a 10-year period, not dischargeable through bankruptcy proceedings, and with criminal sanctions applicable for failure to do the job properly.
The above is not the complete solution, but I believe it would go a long way in getting the problem solved and America back on track. As Rahm Emanual said… "You never want a serious crisis to go to waste — and what I mean by that is an opportunity to do things that you didn't think you could do before."  In that vein, Congress used the financial crisis to spend hundreds of billions in taxpayer money they didn't think they could spend before and we sat by and let it happen. Today we should use the same idea and demand Congress implement the above programs.
Following his service in the Marine Corps Ed Mattson built a diverse career in business in both sales/marketing and management. He is a medical research specialist and published author. His latest book is Down on Main Street: Searching for American Exceptionalism
Ed is currently Development Director of the National Guard Bureau of International Affairs-State Partnership Program, Fundraising Coordinator for the Warrior2Citizen Project, and Managing Partner of Center-Point Consultants in North Carolina.
Mr. Mattson is a noted speaker and has addressed more than 3000 audiences in 42 states and 5 foreign countries. He has been awarded the Order of the Sword by American Cancer Society, is a Rotarian Paul Harris Fellow and appeared on more than 15 radio and television talk-shows.
ATTENTION READERS
Due to the nature of independent content, VT cannot guarantee content validity.
We ask you to
Read Our Content Policy
so a clear comprehension of VT's independent non-censored media is understood and given its proper place in the world of news, opinion and media.
All content is owned by author exclusively. Expressed opinions are NOT necessarily the views of VT, other authors, affiliates, advertisers, sponsors, partners or technicians. Some content may be satirical in nature. All images within are full responsibility of author and NOT VT.
About VT
-
Read Full Policy Notice
-
Comment Policy