by Sir Vojislav Milosevic, Director, Center for Counter-Terrorism and World Peace, Belgrade, Serbia 
The problems with extreme activities in Balkans originate from 19th century and they were generated through history.
On the 23rd of May 1878 in Prizren, city of Kosovo and Metohia, in presence of 300 delegates, Albanians adopted a declaration of forming an ethnically clean state that would include the territories of Albania, parts of Western Greece and Macedonia, as well as some parts of Serbia – actually, the whole Kosovo and Metohia and Eastern part of Montenegro.
https://www.youtube.com/watch?v=HUfxOr1O4u8
That was the first time that the idea of of the "Great Albania" was mentioned and put in practice.
The first serious attempt of the Albanian extremists to violently seize Serbian territories took place in Sept. 1913, when 20.000 armed Albanian extremists attempted to seize Kosovo and Metohia.
In the 1919 with the support of fascist movement in Italy, they started with insurgency against the Kingdom of Serbs, Croats and Slovenians in Drenica (small city in KOSMET:KOS ovo + MET ohia= KOSMET. Because, Kosovo is just one part of the territory and Metohia is another one. All together, today, they create the territory of self proclaimed fake and phantom "Kosovo state").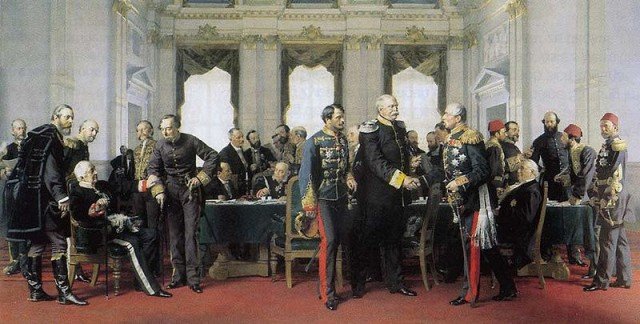 On the 29th June 1941 Mussolini established the "Great Albania", as a Nazi-Fascist Project, which included Albania of that time, Kosmet, as well as some parts of Macedonia and Montenegro.After the capitulation of Italy in 1943, Nazi Germany formed the 21st division called "Skenderbeg" consisted of Albanians.
It's first military action was to arrest and murder 281 Serbs and Jews in town of Pristina. Many more Serbs were sent to concentration camps in Germany, others were dislocated and forced to leave their homeland.
After the 2nd WW, Albanians at Kosmet region, were granted by Tito's communists by accepting the the results of ethnic cleansing committed by Albanians Balist's (Nazi oriented militants), Italian Fascist and German Nazi.
That means – that communists finished their dirty plan. The result today is – Kosovo, or Kosmet, predominantly supported by USA rogue officials, become "a black whole of Europe", the first drug and criminal state.
Ever since the formation of KFOR and UNMIK mission, that is since June 1999. and unauthorized attack on sovereign state of Federal Republic of Yugoslavia by UN, which means international criminal act, up today, the amount of Albanian terrorist violence in the region of Kosmet shows distinct Islamic influence.
Within this period, Albanian terrorist units committed over 7.000 acts of which 6.535 were clashes with civilians. Out of that number, 6.341 of the victims were Serbs and 194 Albanians.
During those actions, since 1999, close to 1.300 persons were killed, more than 1.400 were wounded, and more than 2.000 Serbs were kidnapped for delivering organs.
The most extreme and most dangerous terrorists leaders are:
1. Ramus Haradinay, born on 1968 in Decani. 108 criminal charges were brought against him, due to the facts that he committed criminal act of terrorism, murdering civilians. He gave orders or personally killed more than 100 Serbs.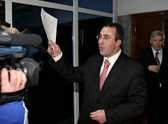 Elected President of Kosovo Government 2005. After that time, imprisoned in Hague Tribunal. But, few months later on, released and allowed to be active in political life by International court.
After that, imprisoned in Hague Tribunal again. Seven witnesses of his crimes were killed. The last one, Albanian witness against Ramus Haradinay,a few days ago in Germany.
There is an Interpol arrest warrant issued against him, for organizing the murder, rape, torture…
2. Hasim Taci, called the "Snake", born on 1969 in Srbica (Serbian place), the name of the city tells you all. He took part in the terrorist attack in city of Glogovac, when he personally killed 2 police officers, and 7 were injured. He organized a number of terrorist activities against the Serbian State security forces, as well as against Serbian and Albanian population.
He runs a large criminal group, as actual Prime Minister of Kosovo government, as well as drug smuggling business, sex trafficking, organized prostitution, racketeering…He is also deeply involved in illegal weapon trafficking. There is an Interpol arrest warrant against him. He is famous also as lover and sex partner of Madeleine Albright, when she was Secretary of State.
3. Agim Cheku, born on 1960 in Pec. Ex Yugoslav army officer. During the conflict in Croatia, as a Colonel, he led the unit which committed kidnapping, murders and massacres of 156 most prominent Serbs in town of Gospic, in September 1991.
Two years later on, in September 1993. he took part in attack on "Medachki dzep" region, on which occasion 87 Serbian civilians were massacred. In 1998 he was assigned the had of KLA (Kosovo Liberation Army) Headquarters, the formation proclaimed by the US State Department – the terrorist organization. Ex Prime Minister of Kosovo government and actual Minister of Defense. There is Interpol arrest warrant issued against him.
Since June 1999. when International forces of KFOR and UNMIK came to KOSMET and took the authorities, over 250.000 Serbs left the region.
Unseen bestiality, mass crimes, massacres of whole families, abductions, rapes, robberies, arson – were committed. Churches, cemeteries, monuments, and all the traces of centuries-lasting existence of Serbs in this territory were torn down.
According to the UN Office on "Drugs and Crime" the revenue generated by organized crime, offers terrorists groups a steady flow of funding, making the effort to eliminate drug trafficking and to reduce drug abuse critical strategies in the global fight against terrorism.
And more, terrorists and warlords in Afghanistan, as well as insurgents in Central Asia, the Russian Federation and along the trafficking routes on the former Soviet Union-s southern rim – all the way to the Balkan's, and especially Kosovo region, share part of the estimated $ 60 Billion – world heroin market".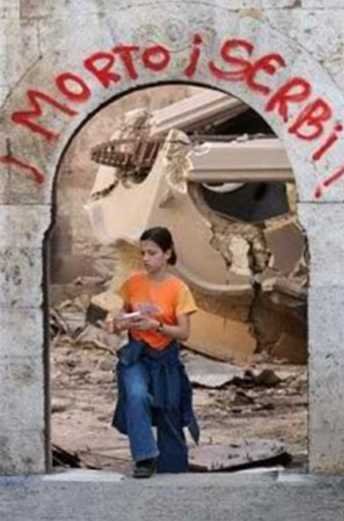 As it has become increasingly difficult to distinguish clearly between terrorist groups and organized crime units, since their tactics overlap, we are now witnessing the birth of a new hybrid of organized crime and terrorist organizations, which requires cutting of the connection between crime, drugs and terrorism.
Western countries, led by US, turning the blind eye to the strong Kosovo – Albanian nationalism and terror. When international leaders talked about human rights, Kosovo-Albanian leaders meant: Independence.
Truth is that: Serbia is loosing Kosmet – for the time being !!! And knows it. But, is it the end of the process?
If the West misses the opportunity to offer Serbia an attractive political and economic deal,(but not to actual President of Serbia Boris Tadic,politically impotent, and his Democratic Party, talented for corruption and theft), concerning Kosovo, and the future of Serbia proper, it stands to lose both: Serbia and Kosovo ! In the worst of cases, it could lead to renewed fighting and breakdown, also in Bosnia & Herzegovina !!!
Time is running out for the old political elites, the new ones are: Impatient!
The whole world is faced with problems in Iraq, Iran, North Korea, Libya, Syria, Pakistan, and there are limits to how many games you can play simultaneously, how often you can change policies, be it in Iraq, Egypt, Libya or Kosovo!
There will be a boomerang effect one day. You, the Western politicians have to take under the control your political boldness, voracity, arrogance, ignorance and impotence covered by brazen aggression.
But, early warning and violence prevention – remains a dream in this world !
If the Kosmet, or your "lovely" Kosovo, gain the independence by terror, that's will be the ultimate tragedy of the Europe in general, and Kosovo in particular.
That is the reason why Kosmet or Kosovo is the "Black hole" of Europe today, and will be, as it was always, the part of Serbia tomorrow and forever!!!
Director of Center for Counter Terrorism and World Peace (Centra za Anti-Terorizam i Svetski Mir). Milosevic graduated at the Faculty for Political Sciences in Belgrade in 1980 with postgraduate studies in Islamic fundamentalism. He has worked with UNESCO and UNCTAD, a journalist, counselor at the Protocol of the Federal Parliament, speaker, politician, and book author.
ATTENTION READERS
Due to the nature of independent content, VT cannot guarantee content validity.
We ask you to
Read Our Content Policy
so a clear comprehension of VT's independent non-censored media is understood and given its proper place in the world of news, opinion and media.
All content is owned by author exclusively. Expressed opinions are NOT necessarily the views of VT, other authors, affiliates, advertisers, sponsors, partners or technicians. Some content may be satirical in nature. All images within are full responsibility of author and NOT VT.
About VT
-
Read Full Policy Notice
-
Comment Policy