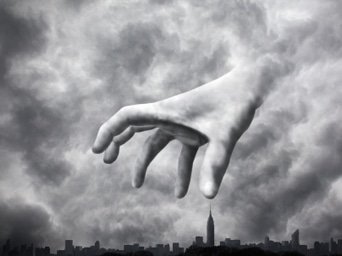 People Believe a lot—Know very Little. Who was it that said It aint what folks know; It's what they know that ain't true?
"Socrates taught that we should analyze and question every belief that we hold dear, and if a certain belief does not pass the tests, it should not only be discarded, but the thinker should question why he was led into a false belief in the first place. All of us should question why we believe what we do about everything. "
Be honest with yourself in the assessment, if you can.
The only areas of personal belief that are important are religion and politics—the two topics unfit for 'polite" table talk in the good old days.
We all have a fairly good notion of "conditioning" and indoctrinary education forming different sets of belief, so no need here to saw sawdust on the subject. I offer only one example.
Why did I believe the republican party ideas were better for the country than the democrat party ideas from the time I was first elgible to vote (1956) until after 1975?
I must admit, it was an extended family thing stemming from visceral hatred for FDR and damned commies spoken often around the supper table when I was a boy "seen, but not heard."
Now that I analyzed it, I still don't like the liberal left, but I now know both political parties are crap, and have been crap throughout history. And I don't believe in his-story at all. I do believe from years of experience that the left/right dialectic was a brilliant ploy to bleep us dummies.

Who is a worse crook? Politicians taking bribes from corporate lobbyists, or Union boss thugs manipulating laborers in order to control lucrative funds to bribe and lobby pols?
The best book on Americana and the Khazar mobsters of Chicago running the labor unions is Supermob, by Gus Russo. If you've not read it, your belief-making equipment has a hole in it.
The largest block of dangerous (to everybody) political beliefs are from religious fanatics with political clout. Here at VT this issue has been covered often and clearly. My target today is the large number of mind numbed elderly and successful types that inhabit my town, Naples FL. How did such neocon beliefs happen?
Anyone on the Internet may read the Letters pages of the Naples Daily snooze to see illustrations of my point. The only radio signals with power, are bastions of Fox News plus Neil Boortz, who is also a resident. Naples listeners can get huge doses of Hannity and Limbaugh, along with a wannabe neocon locally in the A.M.
I must not forget Ms. Laura Ingraham; well-educated but now so laden with carrying water for the war-mongering, illogical right, she is terrifyingly unlistenable.
Fundamentalists (fundies) are unfunny. Bible believers, whose conviction was adopted from comfort sources, like family or friends, or swoons and who did not do their homework while absorbing the Easter bunny and Santa from the malls. These people have sets of beliefs to challenge the very notion of reason. I speak from close personal contact with many such people, who individually are okay, but collectively dangerous.
After learning the saga of Sarah Palin recently, my beliefs about moonbat fundies expanded exponentially into "how could they?"
While challenging my own belief in Jesus and the Gospels, study uncovered for me the controlling thread of error in fundie reverence.
(Divide and Conquer Using Beliefs) The satanic appeal lies in the unsupported beliefs in another "coming" replete with a "rapture" and "earthly" kingdom notions, all very appealing to emotional mushheads, who ignore Christ's words against war and killing to accept fabricated indoctrinations about futuristic fables.
Along with irrational love of modern Israelis.
There is no Golden Rule nor a sermon on the mount in fundieland.
Only in a fundie fog can all the "End times" scenarios throughout history exist to frighten the gullible.
Oops! As I write this (Oct.23, 2011) the world just came to another end. Dates the World Was Supposed to End
Have fun and remember what Socrates said.
Curiously, if you listen to Hannity, Rush or the others, you do not get fundamentalist Christianity directly, only indirectly. How did these motormouthed media whores segway from the left/right dialectic that made them good livings bashing Bill Clinton into Neocons favoring war and bankruptcy?
Where, when, or how did their bullshit "conservative" beliefs come from? I heard it from another radio mouth, years and years ago, that Rush was liberal until he learned the real money in radio was on the so-called right. The radio guy had worked with Rush in the Kansas City baseball organization and gave details of the
(Marrano) conversion of el Rushbo.
This story came out just after the Limbaugh talk phenomenon caught fire in 1989. So, we see that beliefs may be purchased as well as conditioned by experience.
My own awareness blossomed after I noted the con game dialectic in circa 1975. What got you? Are you now a skeptical anarchist? If not, why not?
Sidebar—prepare for another gigantic lie from the power gang. Be ready when they attempt to pass it all off to "rogues."
I see more and more mention of "Rogue agency" or a "rogue faction" or some such. Bullshit! The whole shebang went "rogue" long, long ago (Deuteronomy) and they have not let up.
It serves no justice or truth to let all these rotten wars in our names be scapegoated by convenient patsies.
Tom Valentine (born August 20, 1935, same day as Ron Paul) is a businessman, writer, commentator and radio host with an anti-establishment perspective. He worked with Radio Free America from 1988 to 2004. He tends to align with issues from left and right ends of the political spectrum, as well as libertarianism. His main journalistic interests have been unorthodox health care methods and conspiracy theories. He is a believer in many alternatives as cancer cures, and believes that soy products are unhealthy for human consumption. All of his views are at odds with the mainstream medical community.
ATTENTION READERS
Due to the nature of independent content, VT cannot guarantee content validity.
We ask you to
Read Our Content Policy
so a clear comprehension of VT's independent non-censored media is understood and given its proper place in the world of news, opinion and media.
All content is owned by author exclusively. Expressed opinions are NOT necessarily the views of VT, other authors, affiliates, advertisers, sponsors, partners or technicians. Some content may be satirical in nature. All images within are full responsibility of author and NOT VT.
About VT
-
Read Full Policy Notice
-
Comment Policy