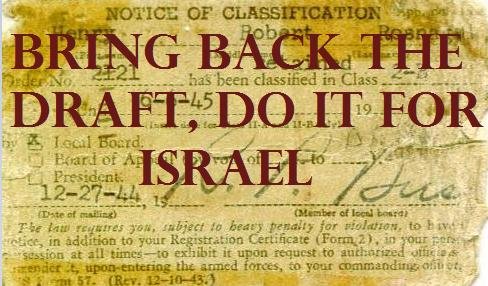 Iran Invasion Will Require 4 Million New Troops
By Gordon Duff, Senior Editor
The news is reporting, every station, every paper, that America is preparing an invasion of Iran, a country with nearly 100 million citizens.  The reason?  Israel is demanding it. 
We are told that new reports of nuclear weapons in Iran are going to be released as soon as Israel is finished writing them for us.
We support this war but want its costs shared.  Thus, we have a plan to protect Israel, win the war and bring Americans together again.
We invaded Iraq for Israel but they declined to participate.  This time, we expect the entire Israeli army to move into Iraq and lead the attack themselves.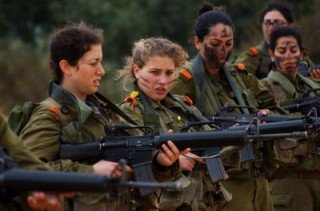 American units leading the way will be entirely Jewish also, as soon as they have enlisted or are drafted.
Following them will be the sons and daughters of our government, congress, the varying branches, in fact no member of our services that has participated in the Global War on Terror in any way can be allowed to fight another war.
They have given too much.
The new army will be paid like the one that fought in Vietnam.  Pay will start at $90 dollars a month with combat pay for non-commissioned officers with families as high as $220 per month.

We are told that congress plans to eliminate veterans benefits, cut military retirement and scrap Tricare.  Wasn't all that just more "socialism" anyway?
As to who will be flying our planes or on our ships, I am not sure.  As I have said, those who have served are excluded from this war.  They fought one war, some actually three wars for Israel, none of which worked out for America in any way.
In order to fight for Israel, we have to define Israel.
As it can't technically be a nation without borders or laws, things Israel doesn't actually have yet, it will have to establish a border and adopt a constitution, one that falls in line with normal human rights.
Thus far, this is a problem.  There are two sets of laws in Israel, actually 3.
One set is for Jews, the other for Gentiles.  Then they have a religious law that oversees all of it, much like Sharia Law in Iran, actually almost identical to it.
America will have to have permanent bases in Israel, 99 year leases, like we have with our other allies.
Thus far, though even Saudi Arabia allows American bases, Israeli law has forbidden Gentile soldiers on their land.  Americans can fight and die for Israel but not stop onto Israeli soil, as their religious law lists such an act as "defilement."
Our first step toward financing the war will be to end all retirement funds for members of congress.  All health insurance, really "socialism" to me, will end for government workers.  They will have to pay out of their savings.  If they didn't save, they will have to "make do" like other Americans.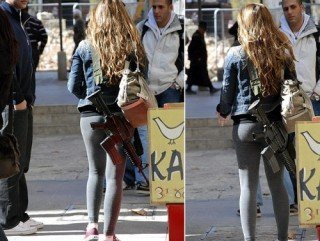 Members of congress will be paid $1 dollar a year.
All legislative and White House staff will be paid an average American wage, $8.25 per hour with no benefits other than Social Security.
The government's private retirement system will be seized.
Gasoline will be taken to $5.00 per gallon and rationed to 10 gallons a week per family.  There will be massive shortages as 40% of the world's oil supply will disappear overnight.
Oil companies will be nationalized for the duration of the war, their executives paid $1 dollar a year.
There will be no profits allowed for companies selling goods and services to the military and government.  All senior management at those companies will also earn only $1 dollar per year.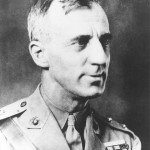 If these ideas sound familiar, they are Marine Corps ideas, originating from Medal of Honor winner, General Smedley Butler, America's greatest hero.
We know American Jews will be the first in line to join, no question about that but, in order to avoid suspicion and difficulty, perhaps even misunderstanding, their units will be separate, they will enter service first.  There are reasons for that.
They require a Kosher diet. 
Many, tens of thousands, are already IDF trained and we are certain they, with their extreme patriotism for both America and Israel, will want to put themselves in harms way before anyone else.
I would do nothing to interfere with that.
While Israeli troops, including all Israeli males and females between 17 and 55, move into Iraq to the Iranian border, Americans will take up positions defending Israel from the expected onslaught of rock throwing children in Gaza and other threats.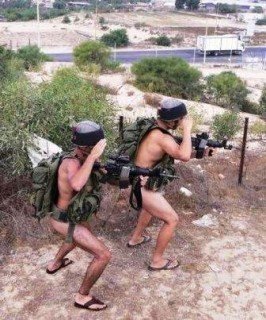 We accept that risk.
Areas of high risk, such as the West Bank, will have to be evacuated of course.
Our next step will be to escort the Israeli Navy into the Persian Gulf.  We will agree to sell Israel for $1 dollar, 3 of our older decommissioned nuclear carriers.
After Israel begins the invasion, a few months later, the newly trained draftees will join them, certainly in less than a year.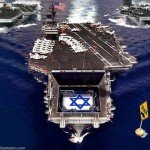 With Israel fielding an army of 2.5 million and 4 million American draftees against 13.5 million armed Iranians, I think we have the making of a repeat of the 1980s and the Iraq/Iran War.
But it be one with a more just sharing of risk and America, for the first time since World War II, taking on the real feel of a nation at war.
Eventually America will have to draft 20 million as the permanent occupation of Iraq, Iran and Afghanistan will eventually be a boon to America's economy, all those new $30 dollar a week jobs.
I remember months in the Marine Corps where my net monthly pay, after dry cleaning and other hidden fees was $50 dollars.
Thank goodness I didn't smoke, though cigarettes were 10 cents a pack.  In Vietnam, we didn't have much dry cleaning and the bullets were free.
Imagine the Ivy League universities emptied, now filled with the veterans of the Global War on Terror, taking the places of the sons and daughters of the bankster elite.
Imagine a thinner and healthier America with garden plots everywhere, no more sugar, no fast food restaurants open, no more traffic jams, no more vacations.
Airlines will only carry essential military personnel.
Anyone with business to do can use Skype.  Hotels are for military only, no more vacations, not until every American soldier is returned home.
No country clubs, no fuel for yachts or private planes, if we are going to have a war, then it is going to be a war.
One thing I keep forgetting.  Do we get to vote which side we will fight on?
Editing: Jim W. Dean
—————————–
Gordon Duff posted articles on VT from 2008 to 2022. He is a Marine combat veteran of the Vietnam War. A disabled veteran, he worked on veterans and POW issues for decades.
Gordon is an accredited diplomat and is generally accepted as one of the top global intelligence specialists. He manages the world's largest private intelligence organization and regularly consults with governments challenged by security issues.
Duff has traveled extensively, is published around the world, and is a regular guest on TV and radio in more than "several" countries. He is also a trained chef, wine enthusiast, avid motorcyclist, and gunsmith specializing in historical weapons and restoration. Business experience and interests are in energy and defense technology.
ATTENTION READERS
Due to the nature of independent content, VT cannot guarantee content validity.
We ask you to
Read Our Content Policy
so a clear comprehension of VT's independent non-censored media is understood and given its proper place in the world of news, opinion and media.
All content is owned by author exclusively. Expressed opinions are NOT necessarily the views of VT, other authors, affiliates, advertisers, sponsors, partners or technicians. Some content may be satirical in nature. All images within are full responsibility of author and NOT VT.
About VT
-
Read Full Policy Notice
-
Comment Policy