The US is undoubtedly the biggest terrorist state in the world because of its long history of aggression against weaker states, double dealings, deceits and injustices.
Its hands are drenched in blood of millions of people. Afghanistan, Iraq and Libya are its victims in the new millennium.
Notwithstanding the long list of cardinal sins the US has committed against many countries, Pakistan under Gen Musharraf cannot be absolved of its sins.
It readily agreed to become a coalition partner of an unholy war on terror which was waged by the US with ill intentions to achieve its strategic and economic objectives.
Pakistan cannot be excused of betraying its friendly Muslim neighbor and providing full assistance to the US led forces to bring down the Taliban regime in Kabul. The four airbases provided to the US air force were used to drop tons of bombs which destroyed the country and killed tens of thousands of Afghans.
Musharraf betrayed his own people as well by waging a war against tribesmen in FATA at the behest of USA, which had given him false promises that it would help in making Pakistan prosperous. He became party to illegal detentions and handing over so-called terrorists to USA for dollars.
The latter herded the detainees to horrific Bagram airbase and Gitmo Bay prisons. Detainees found innocent on release narrated soul searing tales of torture.
The US, in whom Musharraf had put his full faith, had its own agenda against Pakistan. After occupying Afghanistan, in concert with its real strategic partners, it unfolded its devious plan to destabilize Pakistan from within.
From mid 2008 onwards, the tone and tenor of USA took a dramatic turn and it started exerting excessive pressure on Pakistan to do more.

Government controlled US media and think tanks also became scathing and attacked institutions as well as nuclear program viciously. Themes of extremist threat and alignment of Army-ISI with Afghan Taliban and al-Qaeda were played up with full force to put Pakistan on the defensive.
Insecurity of nuclear arsenal was dramatized so as to prepare grounds for UN intervention or taking over the nukes by USA. Stories were published that the US Special Forces had made several contingency plans to take away or destroy the nukes to prevent extremists stealing the nukes.
Balkanization of Pakistan was yet another favorite theme of Pakistan's detractors. The US became more aggressive because of the subservience of NRO cleansed ruling regime which assumed power in March 2008 duly facilitated by USA. The elected government pursued Musharraf's policy of appeasement.
Pakistan's western border started bubbling soon after Barack Hussain Obama took over power in January 2009. Series of steps were initiated by Washington in quick succession which went against the interest of Pakistan. These included:-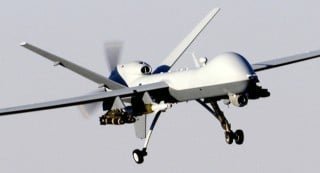 Framing of Pakistan specific Af-Pak policy and induction of additional 50,000 US troops in Afghanistan.
Excessive use of CIA operated drones in FATA (300 strikes).
Intensification of propaganda war against Pakistan's nuclear program, Army and ISI, directly accusing that Army and ISI were linked with al-Qaeda and Afghan Taliban.
Giving full support to Indian stance after Mumbai attacks and pressuring Pakistan.
Acceleration of suicide, bomb and group attacks in 2009-10.
Exerting full pressure on Pakistan to consider India as its friend and to shift all its troops from eastern to western border, ignoring that India had spent $50 billion in the last ten years to further modernize its defence forces and twice deployed all its military might along Pakistan's border (2002 and 2009).
Refusing to extend civilian nuclear facility to Pakistan similar to the one given to India.
Forcing Pakistan to grant land access to India to trade with Afghanistan and Central Asian States and also to give Most Favored Nation status to India.
Putting pressure on Pakistan to scrap Iran-Pakistan gas pipeline deal and failing to help in overcoming Pakistan's acute energy crisis.
Covertly inducting Blackwater elements in Pakistan to foment terrorism in urban areas and establishing huge CIA network in Pakistan.
The US Marines undertaking a raid in Angoor Adda in South Waziristan in September 2009.
NATO helicopters attacking security posts in North and South Waziristan in 2009 and in Kurram Agency in September 2010.
Helicopter assault in Abbottabad on 2 May 2011.
Threatening to attack Pakistan.
Existence of CIA network in Pakistan came to light after the arrest of Raymond Davis in January 2011. The farce of alliance between Pakistan and USA was torn to pieces after the US stabbed Pakistan in the back on 2 May.
After that excruciating incident, Pakistan should have treated western border as hostile and no amount of explanation offered by deceitful US leaders should have misled us into believing that it would not stab again.
Threatening and scathing statements hurled by US military and civilian leaders in the aftermath of militant attacks in Kabul in September and cessation of release of $800 millions for the Army was another wake up call for us.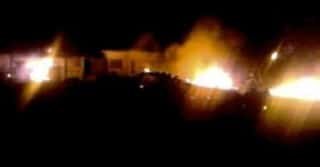 But we again got duped by Hillary Clinton's assurances and got relaxed under misconceived hope that the US badly needed Pakistan's support in its exit plan and would not repeat Abbottabad like attack again.
We neither pressed for framing of terms of engagement in war on terror, nor told the US in clear words that its chief adversary was al-Qaeda and not Taliban; and that Pakistan had committed to assist the US in emasculating al-Qaeda and not Taliban.
As a consequence, we paid little attention to the decisions taken by the joint sessions of the parliament in May and October and as such were not prepared to give a befitting reply to NATO's aggression in Mohmand Agency, which took place on the night of 26 November 2011 in the form of a brutal and unprovoked NATO helicopters attack on two Pakistani border posts.
The intruding helicopters kept pounding the check posts for three hours and didn't stop till the posts were completely razed to ground and all its inmates perished. 26 soldiers including one Major and a Captain lost their lives while 13 were seriously injured.
Not a single one remained unscathed. It was a deliberate act to discredit Pak Army and also to distract the attention from memo saga.
However, unlike muted response of our leaders after 2 May, this time their response was more timely and assertive.
Apart from promptly registering strong protest with US Ambassador in Islamabad and Foreign office in Washington, Defence Committee was summoned by the PM on 27th and it was decided to cease NATO's supplies and not to participate in Bonn Conference scheduled on 5-6 December, ordered vacation of Shamsi airbase within 15 days, cancelled scheduled visits of military delegations to Washington.
Joint session of the parliament has been called to work out future course of action. Balochistan Ministry has banned entry of NATO containers in the province while ANP leader Asfandyar Wali has condemned the brutal attack.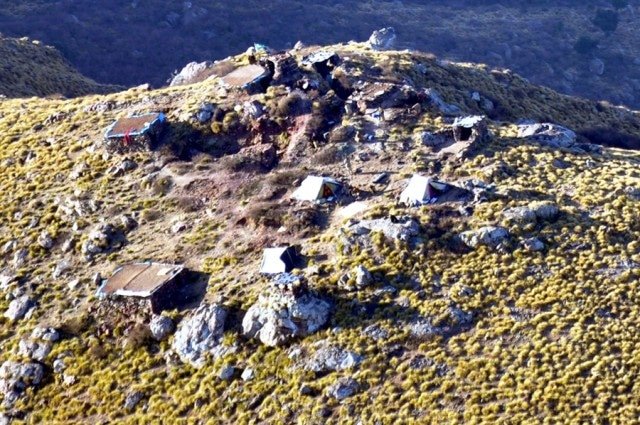 Tribesmen have expressed their desire to avenge the deaths of Pak soldiers. The nation as a whole is in rage and has condemned the cowardly action in severest terms. Call for severing relations with USA is getting louder.
Not only we should carry out radical re-alignment of our foreign policy which should be in the interest of Pakistan and not of USA, time has come to disassociate ourselves from war on terror and to treat western border hostile. Pakistan should reduce and possibly terminate its dependence on USA.
As a first step, Kerry Lugar Aid Bill and other forms of assistance from USA should be discontinued forthwith since foreign aid fills the pockets of the rulers and elite class only. Undesirable American-run NGOs and other outfits involved in shady activities to be deported. Any future intrusion by NATO must be confronted with full force.
Kabul should be given severe warning to refrain from allowing its soil for cross border ground and air raids or else face the consequences. Afghan Trade agreement and grant of MFN status to India should be reconsidered. Baseless allegations made against Pakistan must be countered with full force and the real faces of our so-called allies exposed.
Our diplomats serving abroad and Pakistanis living in western countries must play their role in this regard. Mohmand attack must be drummed up to gain sympathies of the world and to put USA on the defensive.
Pakistan should sign strategic partnership with China, Iran and possibly Russia and make efforts to become a full-fledged member of SCO.
---
Asif Haroon is a retired Brig and a defence analyst. Email: [email protected]
Brig Asif Haroon Raja an Member Board of Advisors Opinion Maker is Staff College and Armed Forces WarCoursequalified, holds MSc war studies degree; a second generation officer, he fought epic battle of Hilli in northwest East Bengal during 1971 war, in which Maj M. Akram received Nishan-e-Haider posthumously.
He served as Directing Staff Command & Staff College, Defence Attaché Egypt and Sudan and Dean of Corps of Military Attaches in Cairo. He commanded the heaviest brigade in Kashmir. He is lingual and speaks English, Pashto and Punjabi fluently.
He is author of books titled 'Battle of Hilli', '1948, 1965 & 1971 Kashmir Battles and Freedom Struggle', 'Muhammad bin Qasim to Gen Musharraf', Roots of 1971 Tragedy'; has written number of motivational pamphlets. Draft of his next book 'Tangled Knot of Kashmir' is ready.
He is a defence analyst and columnist and writes articles on security, defence and political matters for numerous international/national publications.
ATTENTION READERS
Due to the nature of independent content, VT cannot guarantee content validity.
We ask you to
Read Our Content Policy
so a clear comprehension of VT's independent non-censored media is understood and given its proper place in the world of news, opinion and media.
All content is owned by author exclusively. Expressed opinions are NOT necessarily the views of VT, other authors, affiliates, advertisers, sponsors, partners or technicians. Some content may be satirical in nature. All images within are full responsibility of author and NOT VT.
About VT
-
Read Full Policy Notice
-
Comment Policy