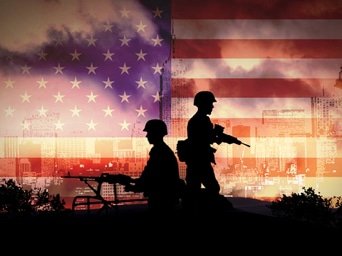 We have paid an obscene price for the so-called war on terror, which has benefited none other than 1) Israel and 2) American energy corporations.
Were the costs of human lives and the damage to our economy worth it? I do not think so, not one life, not one dollar.
It is clear who are the winners, the losers are many, American citizens and tax payers, Iraqi, Afghani and Pakistani civilians, the people and the truth are always the losers.
Almost all of those responsible for the US plowing the way to wars in Afghanistan and Iraq went on to better things.
They are highly paid executive consultants, resident scholars at think tanks, professors at prestigious universities, even as heads of world banks. They are writing books and making a ton of money.
We know the benefits they reaped. Not sure if they know the price we paid.
[youtube -b32CpmZVYc] – General Powell
In Iraq the costs are staggering, 4,485 soldiers dead, with 31,921 wounded, and the deaths of more than 2,097 civilian contractors. Journalists have paid a high price, with upwards of 170 killed by both the US and Iraqi insurgents. Financial costs are in excess of 805 billion dollars.

Iraqis have suffered more than 1.5 million civilian casualties, more than 1.3 million internally displaced persons, and more than one million refugees living in Jordan and Syria, not to mention the destruction to the country's infrastructure, reduced to rubles and corrupted with an inefficient sectarian government that fails to provide basic services or security to its people.

In Afghanistan, the figures are equally devastating with 2,826 allies' casualties, 1,771 Western collateral casualties in neighboring countries, and tens of thousands of injuries. The Afghani and Pakistani casualties are in the tens of thousands with varying figures depending on who is counting.
I am sure that intelligence and security advisors to President Reagan had little knowledge that the "Jihad War" in Afghanistan against the Soviet Union would come back and haunt America.

However this was not likely the case with those who orchestrated the War on Iraq. They should have known that a war like this would come back to haunt America.
The Project for the New American Century was dead-on with its conclusion that the costs of war in Iraq put America at greater risk.
A small group of Jewish and Evangelical Zionist Neocons managed to cause long-term irreparable harm, doing more damage to America and putting it at greater risk than it experienced at the height of the Cold War.
Surprising that they all got away with it.
Prime Minister Nouri al-Maliki is in Washington meeting with President Barack Obama to discuss and agree on the final phases of withdrawal of the last of American troops.
They also plan to discuss future business, commercial and security cooperation with a devastated and broken-down Iraq.
There are no plans for rebuilding the nation, but there are plans for extensive presence of American corporations that continue to loot Iraq.
We are left wondering why our nation went to war and allowed people to die only to secure business opportunities for energy and military industrial companies.
I am not so sure that American tax payers and the families of all those who died as a result of the tragedy on September 11th, and those who died in these wars are so happy with the promise of tens of billions of dollars in contracts awarded to American corporations.
I am not so sure that the families of dead veterans are happy, knowing the remains of their loved one are dumped in garbage sites and the injured find nothing but careless neglect, returning to a country that fails to provide adequate mental and economic support.
The price America and the American people have paid for this war has far exceeded the billions it promises to energy and military industrial companies.
The benefits of this war are not worth the loss of a single American soldier or civilian, here or overseas.
It so ironic and incredible that all those responsible for the safety and security of America and its citizens, whether civilians or military all were promoted without any one being brought to account for such negligent if not criminal failures.
Ronald Reagan "Jihadists," including the likes of Osama Bin Laden, were enlisted to drive the Soviet Union out of Afghanistan.

America, in fact, has engaged in the systematic recruitment, training, funding and politicization of tens of thousands of potential Jihadists in Afghanistan.
Just over a decade later, the Bush Administration blamed 19 "Jihadists" for the September 11th attacks on our country, and used their actions as the primary reasoning for why we should go to war in Afghanistan and Iraq.
We are left with a multitude of unknowns and unexplained facts.
Domestic and international, private and public corporations were all beneficiaries of the 9/11 tragedy, and reaped tens of billions of dollars from the destruction of the Twin Towers, the collapse of Building 7 and the War on Terror.
It was a political military coupe d'état. None of the government explanations for these wars have made any sense.

[youtube rd8wwMFmCeE] – Ike on Military Industrial Complex Threat to Liberty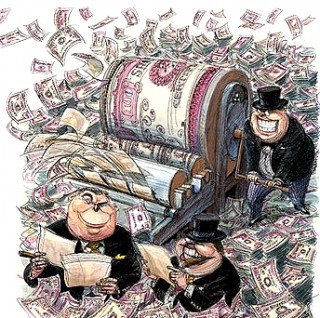 The US economic costs are at 3.2-4 trillion and counting.
I am sure that these "Jihadists" have good reasons to support radical Neocon-inspired actions, knowing that wars of attrition can and do result in permanent damage on any nations that engage in them—including the US.
Almost a decade later America, we have nothing to be proud of. Were the captures and killings of Saddam and Osama worth all of this?
We did not end the threat of terrorism, and in fact we have contributed to the spread of terrorism. We did not make Iraq or Afghanistan safe and secure democracies.
Allowing Neocon and Zionist thinking to determine our foreign policy has resulted in greater risks both for America and for Israel.
With so many mistakes, missteps, reckless and damaging decisions that endangered our country and put us at greater risks, it we, the citizens of this county that must investigate our government, not the other way around.
Editing: All the Rest of US
Sami, a Palestinian-American and a US Army Veteran (66-68), recipient of the "soldier of the month award and leadership award from the 6th Army NCO Academy, is an international legal and business consultant with over 40 years of international experience, in construction, hospitality services, conservation, and defense, in the Middle East, Europe, and North Africa. Sami is a holder of BA, MPA in Public and Environmental Affairs, Jurist Doctor from Indiana University. While at IU he was elected class president, student government president and chairman of the Indiana Students Association,
Active in peace movement as a co-author of the pre-amble for the One State for All of its people and voluntary service program SalamNation. A frequent contributor on national and international affairs. He resides in the United States.
ATTENTION READERS
Due to the nature of independent content, VT cannot guarantee content validity.
We ask you to
Read Our Content Policy
so a clear comprehension of VT's independent non-censored media is understood and given its proper place in the world of news, opinion and media.
All content is owned by author exclusively. Expressed opinions are NOT necessarily the views of VT, other authors, affiliates, advertisers, sponsors, partners or technicians. Some content may be satirical in nature. All images within are full responsibility of author and NOT VT.
About VT
-
Read Full Policy Notice
-
Comment Policy