by Paul Balles
"Hey, hey. Ho, ho. Guantanamo has got to go!" chanted protestors marking the tenth anniversary of the American detention camp.
Writing in Truthout, Mark Engler cited a "recent New York Times op-ed by former detainee Murat Kurnaz, who had been rounded up on spurious charges in 2001, taken to Guantanamo, nearly drowned by interrogators, hung by his hands for days, exposed to prolonged abuse, and held for years before being released, still without trial, in 2006."
Peter Finn and Julie Tate observed on January 11th in the Washington Post, "The failure to close Guantanamo nullifies the entire American judicial system. The best that can be said for it is that sometimes it functions as a kangaroo court.
"Of the 171 detainees remaining at Guantanamo, 59 have been cleared for transfer. The Obama administration has determined that an additional 30 Yemenis could be repatriated if conditions improve in their homeland. The remainder would be prosecuted or held indefinitely, the administration has said."
Two years ago President Obama signed an executive order to close the detention centre. On March 7, 2011, Obama formally created an indefinite detention system at Guantanamo Bay for those held prisoner.
As a presidential candidate, Obama pledged "We're going to close Guantanamo. And we're going to restore habeas corpus. We're going to lead by example—by not just word, but by deed. That's our vision for the future."
Instead of fulfilling campaign promises, Obama has made matters worse by signing into law a Congressional bill whereby detainees will remain in U.S. custody for many years, if not for life.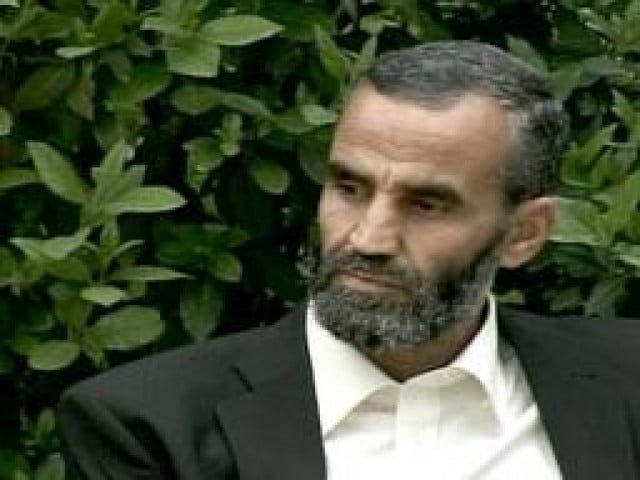 On January 14th, Chris Hayes interviewed Lakhdar Boumediene, a previous inmate of Guantanamo, on MSNBC.
In October, 2001, reported Chris, six Algerian men were arrested in Bosnia and accused of plotting to blow up the U.S. embassy in Sarajevo.
They were later released due to insufficient evidence, but immediately handed off to U.S. military forces. They were taken prisoner by the U.S. and held for seven years in Guantanamo without charge.
Boumediene described his life as a Guantanamo prisoner, including the internal politics, ways in which U.S. military officials tortured him, and the struggles he faced after being released.
Boumediene revealed the surprise, even shock, he felt when he was blindfolded and pushed around, chained and treated like a criminal. He had done nothing but had "always thought of America as a place of freedom and justice."
Instead, he explained, "no justice, no human rights, people are suffering, torture–this is the real face of America."
He was asked if it would make a difference if the government admitted they had made a mistake and formally apologized.
Boumediene said if he would get his rights, but he doesn't have anything. He lost his life. "How can I start from scratch? Now, when I go and try to find a job and I give them my CV, they ask me 'what did you do between 2002 and 2009?'
"When the interviewer hears the words Guantanamo, or prisoner or detention facility, they freak out and say 'ok, ok, we will get in touch with you.' They'll not even call you because you're not going to hear anything from them."
The most disgusting aspect of the entire Guantanamo fiasco has been the attempts to justify it, including torture, which experts have said is only useful for getting people to tell you what you want to hear.
According to CNN, 544 prisoners have been released, repatriated or otherwise transferred to about 40 countries without criminal charges or trial.
Will America compensate those whose lives they have destroyed? Not likely! We're much too self-righteous.
---
Related post:
ATTENTION READERS
We See The World From All Sides and Want YOU To Be Fully Informed
In fact, intentional disinformation is a disgraceful scourge in media today. So to assuage any possible errant incorrect information posted herein, we strongly encourage you to seek corroboration from other non-VT sources before forming an educated opinion.
About VT
-
Policies & Disclosures
-
Comment Policy
Due to the nature of uncensored content posted by VT's fully independent international writers, VT cannot guarantee absolute validity. All content is owned by the author exclusively. Expressed opinions are NOT necessarily the views of VT, other authors, affiliates, advertisers, sponsors, partners, or technicians. Some content may be satirical in nature. All images are the full responsibility of the article author and NOT VT.