Loss of Off-site Power Shuts Down Reactor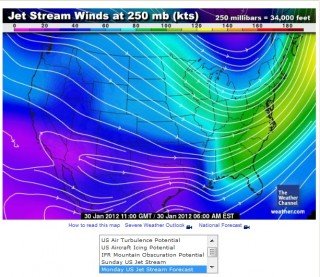 (San Francisco) Excelon Corporation announced Monday, Jan 30 that one of two reactors at Byron, Illinois had automatically shut down due to loss of electrical power from the electrical grid.
The two Byron nuclear stations generate almost 7 Billion Watts of heat, 2.3 Billion Watts is turned into electricity; the remaining 4.7 Billion Watts of Heat is wasted heating up the Rock River.
This is perfectly in line with the normal abysmal efficiency of the big nuke power reactors of at most 33%. Equivalent Billion Watt  coal and/or natural gas power plants hit 60% efficiency.
Light radioactive gases are being released in steam from the turbine building.
Excelon says this includes radioactive Hydrogen. Excelon's description would be funny if it was not an outright lie and murderous in its application.
"The steam contains tritium, a hydrogen isotope with low levels of radioactivity. Exelon, in a news release, said tritium occurs naturally and is found in virtually all surface water, although it is found in greater concentrations near nuclear reactors." …Excelon Corporation
Tritium is vanishingly rare in nature. Tritium is manufactured by atomic bombs and nuclear reactors. Tritium is then used by the nuclear weapons labs in hydrogen bombs to boost the bomb's destructive output a thousand times.
The simple fact of the matter is that radioactive hydrogen combines readily with water and all of us humans are 70% water.
What's more, 80% of the molecular bonds in human bodies are hydrogen bonds. The radioactive hydrogen goes right through our clothes and skin to wreak havoc on a molecular scale.
Vets, Don't Go to Byron, Il.
Because of this, I'd stay clear of the Byron, Illinois area for the immediate future. For VeteransToday readers, there is no good reason to go there.
All American nuclear reactors must be fed electricity from the electric grid from two separate directions. The outside electricity is used to power the all important water pumps. Without tons of moving water utter destruction is but hours away. It is a very interesting question, then from a military standpoint, of how both electrical feeds at the Byron Station were discontinued at the same time.
Your comments are welcome.
Sources and Notes.

"The steam contains Tritium," Jan 31, 2012, Exelon on Byron, Il., "Byron Station Declares Unusual Event," Byron News Release, Jan 30, 2012. http://www.scribd.com/fullscreen/79874780?access_key=key-1ywmjgffakub40kpkaap

Unusual Event, State of Wisconsin Department of Military Affairs, Division of Emergency Management, Jan 30, 2012, Lon Getter. http://enenews.com/state-of-wisconsin-issues-statement-on-nuclear-incident-in-illinois-currently-monitoring-conditions-after-plant-lost-power-and-went-offline
Bob is a long-standing senior fellow with VT Foreign Policy since 2010.  He is also a Project Censored Award winner, a former correspondent for the San Francisco Bay View newspaper, and a frequent contributor to various online publications.
He reports on war, politics, and the two nuclear weapons labs in the Bay Area. Nichols is writing a book based on 20 years of nuclear war in Central Asia. He is a former employee of an Army Ammunition Plant.
Follow Bob on his YouTube channel, Nichols on Nuclear, Twitter, and visit his website YourRadiationThisWeek.org.
You are encouraged to write Nichols at [email protected] –
Visit Bob Nichol's Latest Posts, Archives (2010-2015) – Archives (2016-2022)
ATTENTION READERS
We See The World From All Sides and Want YOU To Be Fully Informed
In fact, intentional disinformation is a disgraceful scourge in media today. So to assuage any possible errant incorrect information posted herein, we strongly encourage you to seek corroboration from other non-VT sources before forming an educated opinion.
About VT
-
Policies & Disclosures
-
Comment Policy
Due to the nature of uncensored content posted by VT's fully independent international writers, VT cannot guarantee absolute validity. All content is owned by the author exclusively. Expressed opinions are NOT necessarily the views of VT, other authors, affiliates, advertisers, sponsors, partners, or technicians. Some content may be satirical in nature. All images are the full responsibility of the article author and NOT VT.