Honestly, I Have Never Seen a Superbowl
A few short notes today.  VT has published its 20,000th article today, all archived.  Nobody that doesn't "cut and paste" comes remotely close.  
We have become a part of independent online publishing history, especially if you find yourself looking for real news.  Even I read VT and it still lacks and automotive section and a nudie foldout.
Today's phony news is about the Chinese and Russian veto of UN action in Syria. The "real news" is lying, of course, who would have guessed otherwise. Russia uses a Syrian port on the Mediterranean, which would go away but there is more.
Those who would be intervening also intervened in Bahrain, but on the wrong side.  The Saudis, Kuwait, the UAE, the heart of the Arab world invaded Bahrain on behalf of the repressive regime there, used tanks against the citizens and now tell us they are ready to save Syria.
Additionally, Israel has moved into Kurdistan, taking over an old American base, putting in troops, running drone operations and planning to expand as much as possible until Baghdad kicks them out.
If Syria is invaded by the cabal of stooges who invaded Bahrain to keep it as a base of operations against Iran while brutalizing and subjugating its people, depend on Syria becoming another Israeli base for operations against Turkey, more control over Kurdistan and better air access against Iran.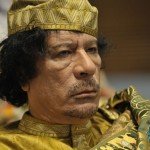 Thus, China and Russia have vetoed and the other news and all other analysts have missed the real story, as usual, either because they are paid to lie or simply too stupid to be even working in phony journalism.
There are also issues of how the west responded in Libya.  Gaddafi was never the leader many of the phony leftists tried to paint him as.
He was an Israeli stooge like Mubarak of Egypt, a brutal thug but the UN never authorized "regime change."
This, of course, means that any UN resolution can be read anyway the US or others choose to interpret it.  Thus, China and Russia no longer trust the Security Council.
Surprise, surprise.
[Editor's Note: The Syrian resistance is being used as cannon fodder in the new big game. The Arab League doesn't care anything about them. They are just working with the U.S. and Israel to get the Russians out of Syria and replace them with a forward flanking base against Iran.  Ambassador Rice will not shed a tear for any of the innocents in the West Bank, Gaza, and Bahrain.

And neither did we when Tunisians lived under the boot, the Egyptians or anyone else for that matter where U.S. business interests or military bases were established. They could torture and oppress to their hearts content. And it Israel's case all presidential candidates pledge to support Israeli crimes against humanity as a rite of passage. Our Founding Fathers are spinning in their graves… Jim W. Dean]
Then again, the US has used endless vetoes to protect Israel from sanctions for things I can't even mention.
If the truth is mentioned about who the Palestinians really are or what the real history is of their displacement and imprisonment, it will contradict the phony news to such a degree that some readers will be confused.
We can't have truth confusing readers, not ours, not anyone's.
Who suffers?  There are obviously real movements to reform Syria.  It is equally obvious that every western intelligence agency is operating there as well, pouring in money and profiting from the conflict.
What has not been offered is any real solution for Syria other than it's conversion over to western control and turning Syria into another puppet.
Syria already cut deals with Israel hoping that would buy them room.  Their assumption that Israel secretly controls the US isn't entirely wrong but they err when thinking that willingness to kiss the Tel Aviv boot and twist Hizbollah to Israel's purpose is enough.
All of this is, of course, more unreported news and, in the end, unimportant also. The Middle East has been occupied for so long, certainly since the fall of the Ottoman Empire, that slavishness is built into the character of so many nations.
Thus, no one of credibility speaks for the Syrian people.  There is no leadership in the west, none in Russia though the veto is something but not a solution. It simply set aside a complex plot to control Iran through the use of Syria as a stepping stone toward reasserting military control of the region.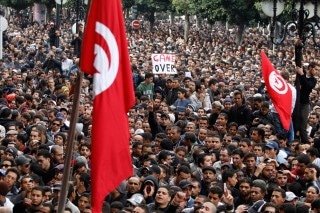 We watch Libya and Egypt.  Egypt has not gone well with the military boot is still there and the remainder of Israel's control of Egypt for decades as a way of running an apartheid state in plain sight without a word from any of their neighbors.
Ever hear Jordan speak up?
Egypt?
Freedom, democracy and Islam are concepts the west will never accept.  The old Cold War mindset is still alive and well, even in Israel who plays Russia and America against each other as they had for decades.
Another untold story is Iran's role in manipulating oil prices partnered with many unsuspecting new friends.  Iran is not so innocent, helping manufacture the phony confrontation in Hormuz, one with no basis.
There were no reports of Iranian nukes, no real threats, no problems between Israel and Iran, the whole things is a minor bank robbery, running worthless oil to prices 300% of real market.
Every criminal in the world has a part in this one, including and especially the phony press.
Like we don't notice….                                                                                                              Editing:  Jim W. Dean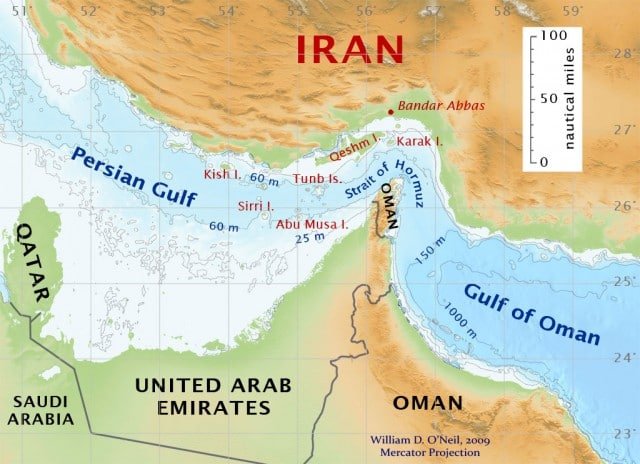 Gordon Duff posted articles on VT from 2008 to 2022. He is a Marine combat veteran of the Vietnam War. A disabled veteran, he worked on veterans and POW issues for decades.
Gordon is an accredited diplomat and is generally accepted as one of the top global intelligence specialists. He manages the world's largest private intelligence organization and regularly consults with governments challenged by security issues.
Duff has traveled extensively, is published around the world, and is a regular guest on TV and radio in more than "several" countries. He is also a trained chef, wine enthusiast, avid motorcyclist, and gunsmith specializing in historical weapons and restoration. Business experience and interests are in energy and defense technology.
ATTENTION READERS
We See The World From All Sides and Want YOU To Be Fully Informed
In fact, intentional disinformation is a disgraceful scourge in media today. So to assuage any possible errant incorrect information posted herein, we strongly encourage you to seek corroboration from other non-VT sources before forming an educated opinion.
About VT
-
Policies & Disclosures
-
Comment Policy
Due to the nature of uncensored content posted by VT's fully independent international writers, VT cannot guarantee absolute validity. All content is owned by the author exclusively. Expressed opinions are NOT necessarily the views of VT, other authors, affiliates, advertisers, sponsors, partners, or technicians. Some content may be satirical in nature. All images are the full responsibility of the article author and NOT VT.