Iranian Elections Anathema to Those Who Seek to Control the Middle East


[youtube ATq31EKInH4]
Prof. Izadi, Chris Bambery and Joshua Blakeney Reflect Upon Iran's Recent Elections
Press TV has interviewed Joshua Blakeney, a writer for Veteran's Today, from Calgary, who comments, from his perspective, on the continuous attacks by western powers on Iran in an attempt to block Iran's path toward progress and greater democracy. What follows is an approximate extract of the interview.
Press TV: I'd like to get your impression of this… we had Chris Bambery (another guest) talking about two things: the sanctions and the threats. Two things that really have been counterproductive; they haven't worked; they haven't been successful, and yet the US continues with it… Are they speaking from a position of strength when they say that? When we look at a country like Iran in terms of how it's united and of course the influence that it has in the region or does it need to do that in order to bring down the position of strength that Iran has, based on the plans that they have for the region for example?
Blakeney: Well, I think what Iran is offering is the threat of a good example. This was the same with Cuba, which is why the US and other imperialist countries tried to sabotage the Cuban revolution.
Iran is actually having elections in the Middle East of all places. Most of the Middle East is ruled by corrupt kings and puppet presidents. And yet the only exceptions where we see ballot boxes coming out is either in Gaza where Hamas was elected legitimately in what Jimmy Carter called a "free and fair election" in 2006; and in Iran.
We had all this hype and spin about the previous election in 2009 being a "stolen election" even though polls from ABC News before the previous Iranian elections showed that the overwhelming majority of Iranian people supported President Ahmadinejad and no doubt these fraudulent claims by Western governments will continue.
And of course interestingly, right now in Canada we're discovering that the ruling governing party there, a right wing neo-con conservative party, may have actually stolen the election in Canada themselves with these mysterious 'robo calls' where members of the electorate in Canada received phone calls telling them that their polling stations were in different locations in more liberal and left wing parts of Canada, so, people weren't able to cast their vote, which led to a right wing majority government here in Canada.
[youtube NkHnAOj1r3o]
Evidence of Election Fraud in Canada
Likewise in the US, we know that George W. Bush stole the election – his first election. So, we know very well that governments in the West are stealing elections.
I think that Iran is offering the threat of a good example because if the people of the Middle East emulated the Iranian revolution…you know, picked themselves up, extirpated the Mephistopheles of the dictators in the Middle East like Iran did by extirpating the Shah and ridding themselves of a comprador – a puppet of imperialism, that this would be detrimental for the US and Britain and most significantly for Israel who actually wants to foment civil war in the Middle East and doesn't like it when they see Arab and Muslim people and in your case the Persian inhabitants (majority) of your country expressing self-determination and resisting the impositions of imperialist countries who themselves have governments whose legitimacy is questionable.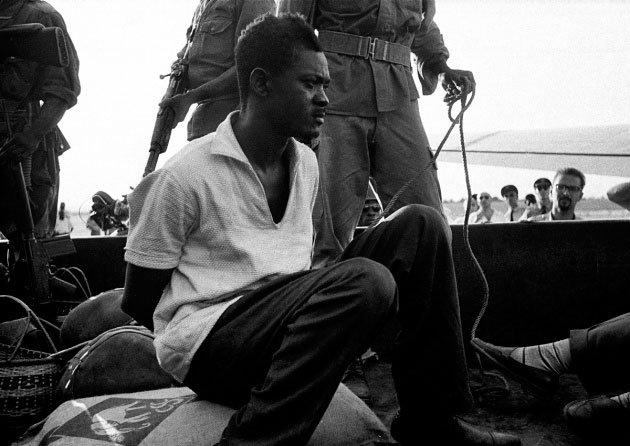 Press TV: Who is making the talk of war? It is the US, with the famous 'all options are on the table' and it's Israel. What's the popularity of those two people on top? In the US, Barack Obama has perhaps, an average, perhaps, of 45 percent popularity; Benjamin Netanyahu, we saw some of the strikes a few months back, how dissatisfied people are there. And these two are out making threats, of all countries, on Iran? What are your thoughts?
Blakeney: I think in Israel it's quite evident that there is some popularity for smashing any Arab or Muslim country. Israel has become a very mean society perhaps comparable with the American south in the height of the oppression of the Blacks, historically.
But I think that the main point is that Iran is expressing decolonization. After the Second World War, there was this kind of promise of the colonized world ridding itself of imperialism; ridding itself of these European empires and invariably that de-colonization process failed – they killed Patrice Lumumba, they defenestrated Kwame Nkrumah and so what's happening in Iran, it's so significant.
When we see the fact that Iran has quite a strong military and we see the fact that Iran is trading with China and India and many countries, it's quite evident that this Western policy has actually failed.
It's possible that Israel could do some kind of strategic strike, but Iran is in a position to retaliate.
And so Iran has a strong military – perhaps a comparison historically would be China, rising and expressing its self-determination. China at one point was carved up … into pieces by the imperialist countries, by Germany and Britain and the US and many countries, but now it's a global hegemon, and I think that Iran's future is a positive one.
I think Iran will continue to rise, continue to work at its democracy. Of course, a revolution and a democracy is always a work in progress, there is always imperfections, but you know, Iran is way ahead of all the other nations in the Middle East, which appear to be corrupt dictatorships.
It's evident that Western countries want slave governments. If they're democratically elected slave governments, so be it; and if they're corrupt dictators who are slaves to Western imperialism and stooges to the global oligarchy, then that's fine, too.
Iran is putting its own candidates forward from different parties — I mean, I gather that you have a complicated constitution, that political scientists really ought to study in the West — and this is disdained by those who would like to control the Middle East.
I believe that the era of Euro-American empires dictating to the Middle Eastern countries is coming to an end, but it's up to the peoples of the Middle East to emulate Iranians' self-determination, to rise up and resist the impositions of the imperialists, not allow themselves to be used and infiltrated by the Mossad for example, which we know the Israeli Mossad is penetrating protest movements throughout the Middle East. They need to be vigilant that they're not being infiltrated whilst also not tolerating the impositions of US- and British- and and European-backed dictators.
ATTENTION READERS
Due to the nature of independent content, VT cannot guarantee content validity.
We ask you to
Read Our Content Policy
so a clear comprehension of VT's independent non-censored media is understood and given its proper place in the world of news, opinion and media.
All content is owned by author exclusively. Expressed opinions are NOT necessarily the views of VT, other authors, affiliates, advertisers, sponsors, partners or technicians. Some content may be satirical in nature. All images within are full responsibility of author and NOT VT.
About VT
-
Read Full Policy Notice
-
Comment Policy