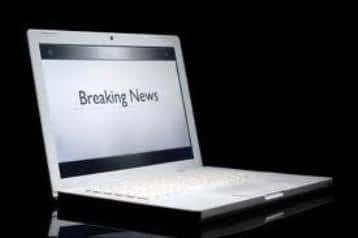 Technology can be a real friend or it can be your worst nightmare.  Advancement in science and technology has put a man on the moon, enabled us to save the lives of countless military personnel through the use of drones and new weaponry, and brought forth hundreds of new treatments for cancer and other diseases the past several decades saving the lives of millions of people.
Technology has also enabled communication portability beyond our wildest imagination, first with cell phones, and today smart phones and hundreds of other great ideas putting information at your fingertips within seconds.  Satellites, computers and all sorts of wizardry has changed the way we live, giving us more creature comforts than any time in history. As a matter of fact we have seen or are beginning to see the end of many goods and services that helped create this great country.
After reading a lengthy article by Frank McClelland about the coming changes in America, I believe it is worth dissecting, paraphrasing, and putting it out to all my veteran and military readers so that we can better understand the phenomenon of  "change" that is happening all around us at break-neck speed, and possibly what is aiding the decline in America.
Since the years immediately following World War II, The  United States has become a bureaucratic maze of rules, regulations and a shadow of what it once was…kind of like the policeman who spent too much time at the local Dunkin' Donuts shop. We are a bloated and spoiled nation that has completely forgotten what made us great in the first place.
Back in the 1950's and 60's America could out produce the rest of the world combined. Today that is no longer true, but Americans remains the world's largest consumer of nearly every product you can name. I do not believe there is a finite number of goods and services, nor that the products available for consumption are static, but with America losing the competitive edge and with more folks willing to settle for mediocrity in allowing the government to dictate what we can and cannot earn, do or say, what possible kind of a future are we going to be leaving to our children?
Where have all the real leaders gone? Have we entered an era where there is no black and white, no right or wrong, no fast and firm rules to live by, and where everyone becomes a "moderate", willing to compromise away our values?  Looking for greater leaders to lead American back to the world leader? Can anyone name "THE GREAT MODERATES OF ANY ERA"? There is no such thing as a great moderate and to think otherwise is foolish. Greatness in all leaders is based on firm principles, integrity, and doing what is right regardless that the decision may be unpopular.
According to Mr. McClelland, and I wholeheartedly agree, "Any great nation throughout history has been great at making things. So if the United States continues to allow its manufacturing base to erode at a staggering pace how in the world can the  U.S. continue to consider itself to be a great nation? We have created the biggest debt bubble in the history of the world in an effort to maintain a very high standard of living, but the current state of affairs is not anywhere close to sustainable. Every single month America goes into more debt and every single month America gets poorer"…and every single month we see the loss of what once made America the greatest nation ever. This brings us the end of an era of many things we thought would never end:
1. The Post Office
Get ready to imagine a world without the post office. They are in deep financial trouble brought about by email, on-line bill-paying, and door-to-door deliver services like Federal Express, UPS, and LTL parcel delivery, the majority of which is handled by specialized carriers. There just doesn't appear to be a way to sustain it long term. Today the bulk of US mail delivery is junk mail and bills.
2. The Check
Britain is already laying the groundwork to do away with the check by 2018. It costs the financial system billions of dollars a year in processing costs, and lost revenue in the time a check is written until consummation of a bill occurs. Plastic cards and online transactions will lead to the eventual demise of the check. This also puts a few more nails in the coffin of the post office. If you never paid your bills by mail and never received them by mail, the post office would absolutely go out of business. It becomes far cheaper to handle the whole bill paying affair electronically.

3. The Newspaper
When was the last time you read a newspaper…I mean really read the newspaper? There was a day when we were all not in such a hurry that we would sit down, have a cup of coffee and read the morning paper; radio was the only competition to the written word. Back in those days, newspapers had news bureaus all over the world; reporters did investigative journalism, and integrity and truth were the prerequisite to believability.   That's all gone out the window as there is such liberal and conservative bias, we've gotten to the point it is impossible to separate fact from fiction.
Then along came television, which gave us news with actual living pictures of events which started the newspaper industry into its big decline. There are those of the younger generation I am sure that have never seriously read the newspaper, but watch television more than we of the older generation were allowed. Not many still subscribe to a daily delivered print edition, and the consolidation and syndication of newspapers is only thing keeping most of them alive.  Just as our fast-paced world has changed everyone's priorities, newspapers will go the way of the milkman and the laundry man, with the probable exception to the "home town" gazette for reporting community activities and local news. As for reading the paper online, get ready to pay for it. The rise in mobile Internet devices and e-readers has caused all the newspaper and magazine publishers to form an alliance. They have met with Apple, Amazon, and the major cell phone companies to develop a model for paid subscription services.

4. The Book
Many profess to be ardent readers and  say they will never give up the "physical book". There's something very relaxing about sitting at the beach or lying in a hammock soaking up a good story and something therapeutically about turning the pages.  We all said the same thing about the 78 rpm vinyl record, the 33 and 45 rpm records, the 8-track "Madman Muntz" tapes and finally the 4-track tapes. We said goodbye to that technology with the advent of the CD, and even that is headed for the graveyard with down-loadable music and books to a small iPod.  The cost is cheaper and the quality is unmatched. The same thing will happen with books. You can browse a bookstore online and even read a preview chapter before you buy it. The price is less than half that of a real book and the convenience is unparalleled! Once you start flicking your fingers on the screen instead of the book, you find that you are lost in the story, can't wait to see what happens next, and you may soon forget all about that book.
5. The Land Line Telephone
What an evolution we have seen since Alexander Graham Bell exclaimed, "Mr. Watson, come here — I want to see you"…the first verbal communication over a telephone device on March 10, 1876.     We seen technology advance from hand-crank, 2-piece, wall mounted phone with calls processed by a switchboard operator, from "party-lines" to private phone service, and from cell tower to satellite service over the long course of 136 years.  Today, unless you have a large family and make a lot of local calls, or are a business with many employees, you don't need a land-based telephone anymore. Most people keep it simply because they've always had it. But you are paying double charges for that extra service. Cell phone companies are generally far cheaper and in most cases you can make calls for free to others in your cell-phone company provider network.
6. Music
This is one of the saddest parts of the "change story" for many. The music industry is dying a slow death with the lowest reported music sales in history. Downloading music is effectively killing off the record stores, but the lack of innovative new music being given a chance to get to the people who would like to hear it, leaves most of us in the older generation questioning what is happening to our society when about all we can hear in public is that God-Awful rap and hip-hop, with its defamation of women, culture, and vulgarity. It seems that the worse the lyrics get, the more the artist is praised by the idiots who are falsely lead to believe these "so-called artists" are super heroes.  It has become another notch in the downgrading of society as a whole.  Greed and corruption is another problem. The record labels and the radio conglomerates are simply self-destructing. You can read all about to demise of the music industry by checking out, "Appetite for Self-Destruction" by Steve Knopper, and the video documentary, "Before the Music Dies."
In part two we'll look at television, computers, medical records, identity theft (where the thieves always seem to be a step or two ahead of the law), your right to privacy, and the freedoms that are slipping though our fingers. We'll also discuss the importance of deciding if we really want what our politicians are telling us we need, or if we really do need to steer our country in a new direction for the future of our children.
Following his service in the Marine Corps Ed Mattson built a diverse career in business in both sales/marketing and management. He is a medical research specialist and published author. His latest book is Down on Main Street: Searching for American Exceptionalism
Ed is currently Development Director of the National Guard Bureau of International Affairs-State Partnership Program, Fundraising Coordinator for the Warrior2Citizen Project, and Managing Partner of Center-Point Consultants in North Carolina.
Mr. Mattson is a noted speaker and has addressed more than 3000 audiences in 42 states and 5 foreign countries. He has been awarded the Order of the Sword by American Cancer Society, is a Rotarian Paul Harris Fellow and appeared on more than 15 radio and television talk-shows.
ATTENTION READERS
We See The World From All Sides and Want YOU To Be Fully Informed
In fact, intentional disinformation is a disgraceful scourge in media today. So to assuage any possible errant incorrect information posted herein, we strongly encourage you to seek corroboration from other non-VT sources before forming an educated opinion.
About VT
-
Policies & Disclosures
-
Comment Policy
Due to the nature of uncensored content posted by VT's fully independent international writers, VT cannot guarantee absolute validity. All content is owned by the author exclusively. Expressed opinions are NOT necessarily the views of VT, other authors, affiliates, advertisers, sponsors, partners, or technicians. Some content may be satirical in nature. All images are the full responsibility of the article author and NOT VT.