WHERE'S THE EVIDENCE?
This issue is bound to be raised when my forthcoming intelligence history of the DVD, Spyhunter, is published.
The rumour mill suggests it has thrown the British Cabinet Office into shock – it was apparently they who were behind the seizure on April 20th of my working papers, including several weeks worth of revisions, which had not been backed up offshore (rats!).
Since it exposes the first five Cabinet Secretaries starting with Maurice Hankey (aka 'Hankey-Panky') as German assets I am not surprised.
For those who are unaware the creation of the Cabinet Office was decided upon in Berlin, the Hun's concentration of power strategy being implemented by their man David Lloyd George (not his real name – he added 'Lloyd' for effect).
He was also the man who betrayed the British Army's great 1916 Somme Offensive to the Hun, throwing away thousands of Allied lives.
At the moment Whitehall and Thames Valley Police (our police in Britain are subject to tight central control) are dreaming up excuses for hanging onto my papers in a pathetic attempt to delay publication. The pre-publication seizure of the book is unlikely to harm sales.
The purpose of this series of articles is to give a brief summary of the DVD's formation. I have been reminded that not every visitor to this site is in the Allied Intelligence Community (INTELCOM) and so this is aimed at the lay reader as well.
As you can see from some of the comments on other articles folk outside INTELCOM can get pretty annoyed when they're not given the evidence. There is nothing I can do about that, I am afraid. I don't make the rules.
There are five very good reasons and a couple of bad ones why raw intelligence data is rarely distributed outside of INTELCOM. Firstly it often requires expert interpretation.

Take the SATINT (Satellite Intelligence) of the exfiltration of the P700 warhead Gordon Duff and I have talked about out of the UK on the night of April 20th/21st.
This will stay firmly inside NSA and GCHQ. I understand it consists of both low-light electro-optical and infra-red imagery. Low-light can give good images but they usually need computer enhancement.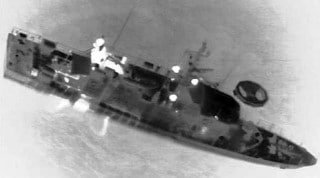 Infra-red imagery can be pretty weird, and a sub low in the water on a dark night with infra-red tiling to keep the heat signature down in the hot compartments doesn't give you much to go on, unless you know what you're looking for.
The raw imagery would not make such sense to someone not used to examining SATINT. I am not a SATINT interpretation expert by the way, although I am not unused to reviewing satellite imagery.
Secondly distribution can entail blowing capabilities. SATINT is a case in point. The basic capabilities are well known – the tricky bit is the software used in the enhancement process. That is highly proprietary.
The Bad Guys, aka the DVD, like to think they know everything but we've got a few tricks up our sleeve. Not all the software is out of a box. Now INTELCOM knows about the DVD we are able to blow smoke up them. It keeps them guessing, and it's fun.
Thirdly with HUMINT or Human Intelligence, you are dealing with real live people, or, in the case of those whose identities are blown by too free a distribution of intel, ex-real live people, ie. dead ones.

It is not just a simple process of blacking out names – the tiniest of threads can be unravelled by an expert counter-intelligence officer.
I am an intelligence analyst, for several years an intelligence academic (although I have concentrated in the last 18 months on writing Spyhunter) and now an intelligence author. I am not a spook but I have done my share of counter-intel spookery.
If I may be forgiven an anecdote my exposure of Sir Edward Heath as a German agent (he was recruited by the Abwehr in 1937 at Balliol College and was transferred to the DVD in 1945) started out with what must have seemed to his gay lover and fellow German spy Madron Seligman (it is not a crime to be gay, at least now – my objection was to their treason, a capital offence when they committed it between 1939 and 1945) to be a small, white lie.
He had been warned about me – we were opponents in the 1989 European Parliament election and his DVD controller had a profile on me. He was anxious to hide the fact that he and Heath crossed the German lines in August 1939 just prior to the German invasion of Poland, so he moved the 'camping trip' back a year, to the summer of 1938.
The change in date was significant. With von Bock's Army Group North massed for the invasion there was no way a couple of gay British students were going to be permitted to transit General von Kuchler's 3rd Army staging areas unless they had official sanction, in this case from Canaris himself.
Generally speaking, as I have suggested in Spyhunter, the Third Reich did not go out of its way to attract the pink pound.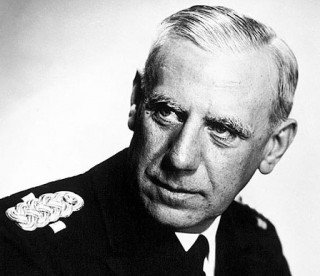 Gay visitors sharing tents were not encouraged in Nazi Germany. When I became aware some years later that Madron (he was quite a nice German spy by the way) had lied it got me thinking.
The conventional view was that Heath worked for the Allies in World War II and only betrayed Britain in 1972, when he took us into the EEC, on terms dictated by Germany.
Mid-life treason is rare by the way – high-level traitors usually start in their late teens or early twenties. Eventually Jerry admitted they had recruited Heath, albeit reluctantly and off the record.
Very few legends or cover-stories can survive sustained counter-intelligence investigation – the idea is to deter inquiries. Edward Heath's flimsy claims to be a patriot were never going to survive a detailed scrutiny of his wartime activities.
Fourthly non-intel experts have an excellent chance of screwing up the interpretation. It is much better to distribute refined product.
Iraq was a classic – thousands of self-appointed armchair intel experts, many in the media, convinced themselves that the absence, by and large, of WMDs in Iraq after the invasion equated to their absence before. They made the age-old error of treating absence of evidence as evidence of absence (the WMDs mostly went to Syria by the way).
Fifthly once you release the raw data you lose control. You never know where you might end up. You might even start a small war. No serious intelligence chief is going to be happy about raw data going walkies out of the building.
The two bad reasons are bureaucratic inertia and penetration. Intel 'crats can be as intellectually lazy as any other type of trouser polisher. Releasing raw data requires a decision. Doing nothing is much easier.
Penetration is a huge problem – so far as we know every overt British and US agency is penetrated.
Although you guys have some, there's bound to be one the DVD have missed (somebody 'close to the CIA' once told me they stopped counting at 300 US intel units of one sort or another and that's not counting local law enforcement intelligence operations).
The US and British covert agencies have less of a problem, but they're only off the radar so far as the media and oversight committees are concerned, not the DVD.
Most overt agencies will have a DVD asset somewhere in the chain of command blocking release of data which might be harmful to Germany, in fact it's so bad proposing data release works a bit like a barium meal.
It flags up bits which need a second look. Forget release of SATINT overheads of the DVD's HQ at Dachau – it ain't going to happen.
Michael Shrimpton was a barrister from his call to the Bar in London in 1983 until being disbarred in 2019 over a fraudulently obtained conviction. He is a specialist in National Security and Constitutional Law, Strategic Intelligence, and Counter-terrorism. He is a former Adjunct Professor of Intelligence Studies at the American Military University.
ATTENTION READERS
We See The World From All Sides and Want YOU To Be Fully Informed
In fact, intentional disinformation is a disgraceful scourge in media today. So to assuage any possible errant incorrect information posted herein, we strongly encourage you to seek corroboration from other non-VT sources before forming educated opinion. In addition, to get a clear comprehension of VT's independent non-censored media, please read our
Policies and Disclosures
.
Due to the nature of uncensored content posted by VT's fully independent international writers, VT cannot guarantee absolute validity. All content is owned by the author exclusively. Expressed opinions are NOT necessarily the views of VT, other authors, affiliates, advertisers, sponsors, partners, or technicians. Some content may be satirical in nature. All images are the full responsibility of the article author and NOT VT.
About VT
-
Comment Policy