Will Mushroom Clouds Make the Best Olympics Ever?
————————-
Happy July 4th everybody! We do not of course celebrate it in England, as we came second in that war, but, hey, we would not dream of raining on your parade. Unlike the Germans.
I always told my intelligence students to tell it as it is. Intelligence is about speaking truth to power.
You should never trim your conclusion to make it sound more digestible or politically acceptable – that was the mistake the CIA made (no offence boys) over the links between Iraq and 9-11.
So much institutional, political and emotional capital had been invested down at Langley in trying to prove Dick Cheney and George W wrong that when the intel came in, eg on where the 9-11 pilots were trained (Salman Pak, near jolly old Baghdad), it was disregarded.
This was not done on the merits. Some folk in DDI just weren't happy with where the reporting was taking them.
The only direction an intelligence analyst should be happy with is towards the truth. The folk in DDO of course are much more intellectually rigorous.
For the non-spooksthe CIA is divided into two halves – the intel pukes, aka DDI, who are the weanies (no offense!) who do the thinking and the covert ops guys, aka DDO, who do the acting.
As Gordon will tell you they also do thinking, it's just that they do it standing up, whereas the DDI boys do it sitting down.
Strictly there are three halves (should that be thirds?), as CIA has an excellent technical directorate whose name seems to change every time I look, although that may just be me.
I've never eaten in the canteen at Langley but I've always assumed they have alphabet soup on the menu – Heinz, of course.
They also have a good Public Affairs department and an excellent Office of General Counsel, who keep having to fend off conspiracy theories about the CIA torturing people in the Global War on Terror.
And then there is always the captious criticism from oversight committees about allegedly 'illegal' renditions of captured terrorists to their own countries for interrogation by their own people in accordance with their own laws and customs.
Neither Gordon nor myself nor anybody on the team was happy with where the Intel took us on Vulcan, but we told it as it was. Like all intelligence analysi, it was not set in stone and was subject to modification in the light of fresh evidence. If your original conclusion was right however, fresh evidence tends to support it.
It's always nice to find that somebody has come to much the same conclusion as you but entirely independently, although you have to be wary of loopback. You do the analysis…somebody passes it on without your name being attached to it, ie. claims the credit, and then someone else says 'yes, I heard that'.
Unbeknown to either Gordon or myself an enterprising journalist went undercover inside one of the companies responsible for the security of the Olympic site and found out about a contingency plan to evacuate the whole of London.
This  is not an easy thing to do, as you will find out if you ever try to drive out of London on the Friday afternoon of a Bank Holiday weekend.
You don't evacuate an entire city for a suicide bomber. He also came across huge orders for 'casket bags' – basically a large body bag, with room for up to five people, or ex-people.
It seems somebody in officialdom thought they might have to cater for up to 1,000,000 fatalities, again not your ordinary common or garden suicide bombing.
The story has gone viral on the Net and you may not be reading about it for the first time. I had never heard of the journalist or his nom de plume and so far as I know he was unaware of the lines along which Team Vulcan were thinking.
The first he heard about it seems to have been when the good folk down at TruNews in sunny Orlando (I rolled thru there in February on AMTRAK's Silver Meteor) put my name to him live on air.
As presently advised this journalist seems to have been onto something, indeed it looks like an outstanding piece of journalism in which he can take great pride. Maybe I shall come back on this site in a few weeks' time and revise my opinion, bit I don't think so.
That's another danger with analysis by the way – you can lose objectivity when reporting comes in which confirms your opinion.
The fresh reporting might be wrong and your original analysis might have been wrong as well. Never be afraid to admit your mistakes.
The only reason you won't see Gordon or myself admitting many is because we don't make that many (and we're humble with it, which is the nice part)!
When I talk about Team Vulcan by the way I am using the word 'team' in its widest sense.
We're not talking the Green Bay Packers here. There are no team photos. We don't even get a T-shirt. The structure is so loose it isn't really a structure at all, which is why it works.
You're talking a multi-disciplinary, multi-national, mostly MENSA-level team of lawyers, scientists, nuclear, intelligence and engineering specialists, senior retired military and people with a law enforcement or special forces background.

Some are working via cut-outs, bringing thousands of contacts to the party, cutting across agency and national lines to get to the chase. The DVD knew they had some serious opposition.
Since the Bad Guys, aka the DVD, play for keeps and neither Gordon or I know all the players involved (due to the use of sub-teams, compartmentalisation and cut-outs) I feel duty bound to pass on a warning which crossed my desk this morning. We nearly lost some people last week.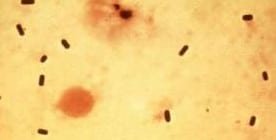 It's a bio agent, quite a clever one, with three active factors, working on the immune system, an area the DVD's Medical Section have been working on for decades.
Symptoms reported include high temperature, severe pain on urinating and explosive diarrhoea every thirty minutes or so, followed by cardiac arrest after 72-96 hours.
I am not a doctor, but I am told there is an effective counter to it, a combination therapy including Sulfamethoxazole, recommended does 160mg twice daily.
Getting whacked by the DVD goes with the territory but this one doesn't sound like a nice way to go. Give me a nice, clean firing squad any day. No diarrhoea, unless you're French.
The good news is that it seems to require injection, ie you need to get the agent into the bloodstream. I tend to try and dodge people chasing me waving hypodermics anyway, especially if they're wearing a spiked helmet or a monocle, but I shall probably run a bit faster this week.
Editing: Jim W. Dean
Michael Shrimpton was a barrister from his call to the Bar in London in 1983 until being disbarred in 2019 over a fraudulently obtained conviction. He is a specialist in National Security and Constitutional Law, Strategic Intelligence and Counter-terrorism. He is a former Adjunct Professor of Intelligence Studies at the American Military University.
Read Articles from Michael Shrimpton;
ATTENTION READERS
We See The World From All Sides and Want YOU To Be Fully Informed
In fact, intentional disinformation is a disgraceful scourge in media today. So to assuage any possible errant incorrect information posted herein, we strongly encourage you to seek corroboration from other non-VT sources before forming an educated opinion.
About VT
-
Policies & Disclosures
-
Comment Policy
Due to the nature of uncensored content posted by VT's fully independent international writers, VT cannot guarantee absolute validity. All content is owned by the author exclusively. Expressed opinions are NOT necessarily the views of VT, other authors, affiliates, advertisers, sponsors, partners, or technicians. Some content may be satirical in nature. All images are the full responsibility of the article author and NOT VT.