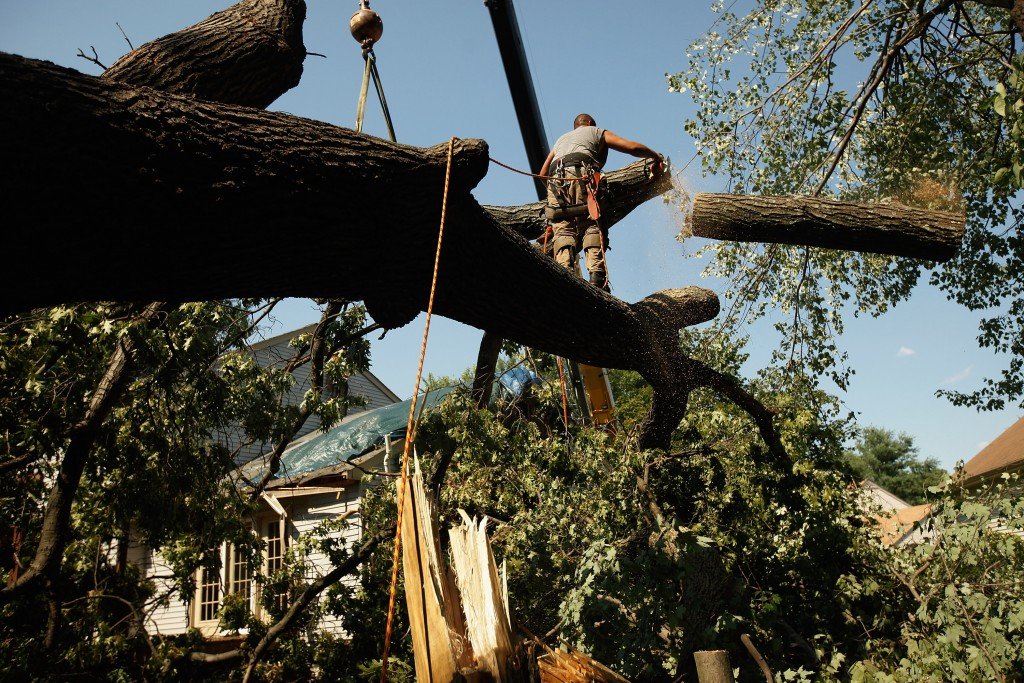 by Ed Mattson
Yes, it is a strange title for an article, but like all Veterans we sometimes have to look at events which affect us as an "us against them" scenario. So many issues come to mind that seems to pit our Veteran needs against forces beyond our control, that every step forward in insuring Veteran's needs are met, must be approached with an adversarial mentality. We just added Mother nature to our never-ending list.
As a regular contributor to veteranstoday.com, examiner.com and other Internet websites, I have had the privilege of being able to have a platform to express my views on a variety of topics dealing with Veterans and Military Affairs. I have written about PTSD, Agent Orange, documenting stories about forgotten war heroes, and many articles dealing with political situations which affect Veterans.
Through the many Internet websites I have had interesting dialogues with a lot of readers…some agreeing with what was written and some disagreeing. I have struck up some relationships which have opened my eyes to Veteran needs and programs with which I wasn't aware, and which made me realize there is a lot more one can do than just writing about it. Such was my recent two-month trip to New Jersey to help a couple of great Veteran programs that are in need of support.
Many outside the state of New Jersey are probably not aware of the Vietnam Veterans Association Agent Orange Group which has been leading the charge for Veterans who were exposed to herbicides/defoliants in both Korea and Vietnam and the many military bases around the globe that stored, transported, or handled such products. The state of New Jersey, under the Department of Military and Veterans Affairs, with pressure from numerous Veteran Service Organizations, developed the original Agent Orange Committee to assist the state's many Veterans who were having difficulty with the Veterans Administration and DOD, to recognize all the potential victims, and get them the help needed.
It was a noble jester but as all of us know, many such programs become "feel-good programs" that just don't get the job done. Such was the case for the Agent Orange Committee which had its meager $112,000 vetoed from Governor Christine Todd Whitman's budget in 1996, putting an end to the hopes of a large percentage of New Jersey Veterans. The committee's work was picked up by the Vietnam Veterans Association, which has been responsible for the successes that have been won in battling such giants as Monsanto, Dow Chemical, and yes, even the Veterans Administration itself in getting recognition for many Veterans long over-looked who were needing help.
Like the many non-profits that have had to fill-in to provide the services Veterans need, issues with Agent Orange have had a costly uphill battle to fight. Every undertaking inside the Beltway is based on financial considerations, and so many promises go unfulfilled because there simply is not enough money to meet needs. The Veterans seem to always be on the short end of the stick as the budget battle seems to be stuck on weapons systems and other Pentagon priorities. To continue to make strides for the Agent Orange victims, real money is needed for legal fees and other costs. Non-profit entities cannot go out and pick money off a tree.
A second situation and one needing attention is a project by the Seabrook Veterans Group in Monmouth County, New Jersey, home of the now closed Ft. Monmouth Military Base. Retired New Jersey legislator, Don Fitz-Maurice, a Veteran with an impressive military record as a gunner on a B24 of the 765th,  was flying missions in Europe in World War II, has been the motivating force behind creating a Veterans home and infirmary on the base grounds. During the war Don was assigned to long range missions into Austria and Germany and to the Rumanian oil fields at Ploesti. He completed 50 missions and came close to death on many occasions, so he is well-versed in on the needs of Veterans, and not adverse to long hard missions.
The proposed Veteran Center, is another great project that was unanimously approved by the politicians of New Jersey, but did not include any financial commitment. Requests for support from the VA and DOD fell on deaf ears. The scope of the project will require financial help which will probably only come from the Foundation World. The effort to get grant money will require seed money to enable the grants to be written, and a lot of politicking along the way.
When asked if I had any ideas on how both groups could raise money, I thought we could possibly put together a couple of fundraising events and raise enough money to help move both programs forward.  A major building project such as the Veteran's Center needs the help big dollars that can best be supplied by foundations that specialize in brick and motor type projects. Selecting the right foundation(s) to which apply and putting together the necessary documentation requires seed money which could be raised with a couple of events. The same thought would apply to providing money for the Agent Orange Committee of the VVA.
We set about to develop a series of car shows and festivals in South Jersey, the first which was scheduled to happen at the National Guard Armory in Vineland, NJ, on Saturday June 30. The day-long event was to feature an exhibit of New Jersey's finest antiques and hot rod cars, arts and crafts vendors, a Kidz Zone to encourage a family entertainment package, and culminate in a concert by Main Street Cruisers who got their start  with Bill Haley of the "Bill Haley and the Comets" fame back in the 50's.
The morning of the event, New Jersey was declared a "State of Emergency" from the 120 mph sustained winds that began howling through South Jersey at around 2 AM, leveling 100 year old streets, downing power lines, and taking the lives of many of New Jersey citizens. When we finally arrived through the maze of detoured streets and roads at about 6:30 AM, we were greeted by the State Fire Marshal, Police and Armory officials telling us we had to postpone the event.
As there was no phone service to notify folks of the postponement, several of our team stayed on site to turn away the vendors, some of whom had driven 100 miles to set-up shop to support the Veterans. Throughout the day we also had to turn away many people who had come to register their vehicles and attendees who had come for the day's event. It was not a pretty sight as Saturday began a week-long inferno for the Residents of many South Jersey communities which were without electricity for the entire week as temperatures rose to well above 100 degrees.
We had a reschedule/back-up date set for July 7. We spent the week doing radio and TV notices of the new date, had articles in the local newspapers, and did guest appearances on a couple of radio talk shows, as communities tried to get back to normal…hard to do with no electricity, phone service, and air conditioning.
On Saturday, July 7, we once again arrived at the Armory to set-up for the event. It was 95 degrees at 10 AM, but the vendors came. The heat and humidity was smothering, but as they say, the show must go on. At noon the temperature went over the 100 degree mark and we could see the ghost of the previous Saturday knocking at the door. At 1 PM, I collapsed from heat stroke and was taken to the South Jersey Hospital by Ambulance in critical condition from dehydration and, as it turned out a blood sugar level of nearly 500. I was totally out-of-it with the pain of cramps in every muscle of my body making me senseless. Treatment with insulin, hydration fluids, muscle relaxants, and doctors telling me how lucky I was to have gotten to the hospital when I did, began a litany screenings and tests for two days to minimize any long-term damage.
It took four days in the hospital to get my system back to normal balance but there is a fear I might end up with some kidney damage as there were keytones in my urine. The end result of the near-fatal blood sugar level, is that it looks like I am now destined for diabetes, and a much altered diet of the foods I use to love to eat….but I am still on the green side of the grass as they say.
Declaring an end to the event for a second time due to extreme weather was a hard pill to swallow, but it was call that our team had to make. So, where do we go from here? On the trip back to North Carolina we discussed how to recover the financial loss our Veteran team sustained and move forward in our effort to aid the two projects in New Jersey that are still in need of support.
Solution…To join with the New Jersey Restaurant Association, Food Channel Network, a well-known casino, and a major broadcast network to rise like a phoenix out of chaos and return to do the All-American Chowder Cook-off in Atlantic City in October. The event will be held at Atlantic City's Surf Stadium, which is a class venue that once was home to a local minor league baseball team that folded with the economic collapse in 2008.
With a larger support team and a new group of sponsors, we believe we can still accomplish our goals but will require a lot more publicity than our initial Vineland event. With two powerful radio stations, TV and the casino's help we are confident we can turn the tables around. Like MacArthur, we shall return but better armed and more powerful to make a success of the event. If you are anywhere close to Atlantic City, New Jersey, we will welcome your help and support as we move closer to October.
Following his service in the Marine Corps Ed Mattson built a diverse career in business in both sales/marketing and management. He is a medical research specialist and published author. His latest book is Down on Main Street: Searching for American Exceptionalism
Ed is currently Development Director of the National Guard Bureau of International Affairs-State Partnership Program, Fundraising Coordinator for the Warrior2Citizen Project, and Managing Partner of Center-Point Consultants in North Carolina.
Mr. Mattson is a noted speaker and has addressed more than 3000 audiences in 42 states and 5 foreign countries. He has been awarded the Order of the Sword by American Cancer Society, is a Rotarian Paul Harris Fellow and appeared on more than 15 radio and television talk-shows.
ATTENTION READERS
We See The World From All Sides and Want YOU To Be Fully Informed
In fact, intentional disinformation is a disgraceful scourge in media today. So to assuage any possible errant incorrect information posted herein, we strongly encourage you to seek corroboration from other non-VT sources before forming an educated opinion.
About VT
-
Policies & Disclosures
-
Comment Policy
Due to the nature of uncensored content posted by VT's fully independent international writers, VT cannot guarantee absolute validity. All content is owned by the author exclusively. Expressed opinions are NOT necessarily the views of VT, other authors, affiliates, advertisers, sponsors, partners, or technicians. Some content may be satirical in nature. All images are the full responsibility of the article author and NOT VT.