The University and Investigators are Scrambling for Cover on Who Withheld Key Warning Information and Who Leaked What We Know
The plot thickens on the Aurora shootings as all of us here expected that it would. There were just too many screaming loose ends. Dan the military officer and mom the socialite are just two.

We knew that with the tremendous data mining capabilities we now have to spot terror attacks in planning, that this guy should have popped up on the radar.

As the ultimate loner, video gamer, a great student but one who 'can't get a job'…he had 'pick me, pick me' written all over him as an MK Ultra prospect.
We have seen this so many times before.
And gosh, who might have known that Colorado Theaters had a ban on concealed weapons carry, making them the choice location for a mass shooting? Did Holmes know…or did he get pointed that way by his Internet handler?
So it is game on now. Can the lid be kept on this thing if someone had him on a string. It's all circumstantial at first, and you can bet your booties that any hard links are erased ASAP.
But patterns are patterns. Our Intel services have invested a fortune in taxpayer money to make a science of them, but have they opened a Pandora's box?
Can national security data mining be gamed to hide any investigation of renegades on the inside running their own private terror operations, buried in our own of government operations under layers of security clearances and technology?

We lived the damage that the PNAC  rogues did to us on the bogus War on Terror that was really a War 'of' Terror.
The foxes are ready to run down the rabbits, and the hares are experienced at throwing them off the trail. But what caught our attention today is a one man operation like Scott Creighton is able to follow this and do the work he has with the article below.
My editorial decision in posting this now was due to its dovetailing so nicely into two of the recent major posts that Gordon Duff has done. The first was on mass shootings and pattern recognition. The second was a chilling  slam dunk expose on mass mind control.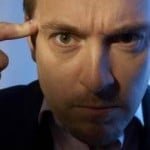 The latter was so shocking that I jumped in to post a 'read at your own risk' warning at the top.
It has some important videos, the main one an in depth British programs where they demonstrated who they could get a totally innocent person to plead guilty to murder.
You literally get to to watch the entire process via a huge video surveillance system. If you have not watched it you should. Everybody on the planet needs to watch this.
It as the Jim Dean 100% guarantee of worth every minute of your time. And no, you won't find any of this on mass media.
And please send these links out to your personal lists, especially to all of those you know are asleep on most of this stuff.
If these videos in the above links don't wake them up…nothing will.
_______________________
UPDATE 2: Now they say they didn't look in the package of "stick figure drawing" confessions and that news reports about them contain significantly untrue details. They claim they didn't examine the contents of the box. What? No stick figure drawing confession? What a shame.
UPDATE: Now the defense attorneys are saying James was a patient of Lynne Fenton, the medical school's student mental health director and that the book is protected under doctor-patient confidentiality laws. See update after article for quote and link.
"(U.S. Postal Service spokesman David Rupert) said no one has contacted the Postal Service for assistance in the investigation."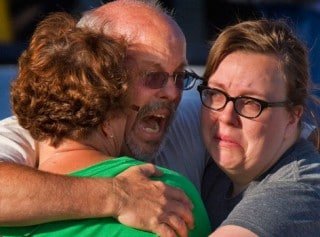 Only in America, folks.
Fox News is standing by their original timeline (read my first article on the story when it broke) which stated that the package that was "discovered" at the university mail-room containing a notebook with what amounts to "stick figure" drawing confession from James Holmes, was there since July 12th.
You will remember that quickly after the story came out, the people shaping the narrative of this investigation made some radical adjustments to the story for obvious reasons (lawsuits and lots of them).
Fox is insisting that their "unnamed source" is more reliable than a university spokesman who would certainly be motivated by protecting the institution from potential liability claims, so they are standing firm on their story. And as it just so happens, the feds don't seem very interested in tracking this package through the postal service like they did all those others. In my experience, if you don't look for something, it's because you don't want to find it.
I wonder why that is.
"We respect the University's position but are confident that our law enforcement source, who we will not name because of a prior agreement, was in a position to know the timing of the package's whereabouts. We believe those details will be part of the evidence, which will be presented at an eventual trial," said Fox Executive Editor John Moody." Denver Post
Meanwhile, the judge is put a gag order on the entire case so no one else can leak potentially harmful "news' (harmful to whom exactly?) otherwise known as "evidence"
"Neither officials with the university nor law enforcement would discuss the contents of the package, citing a judge's order banning investigators and lawyers involved in the case from discussing it." Denver Post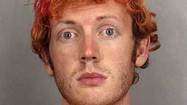 Isn't it interesting that they can come out with a damning report which purportedly claims that James Holmes practically confessed to the Aurora Massacre with stick figure drawings, but then use the judge's gag order to keep from having to show proof of that claim to the press and the people whom they are trying to persuade?
Remember, in the original Fox "News" story it wasn't James Holmes that alerted the feds to the whereabouts of the notebook, it was a professor at the school who had a package that he mistakenly thought was from Holmes.  It turns out, there was another package that was.
It was NBC "News" that fixed that remarkably unbelievable aspect of the story, fingering Holmes as the one who told the cops about it by citing still more "unnamed sources".
But that flies in the face of reports that James Holmes doesn't know why he is in jail and the fact that other officials refuse to confirm Holmes as the source of the location of the book to publications like the Associated Press. Seems like someone doesn't want to go on record with that claim.
"He claims he doesn't know why he's in jail," a jail staffer told the newspaper. "He asked, 'why am I here?"' News.com
If he doesn't know why he is there, how do you think he was able to tell the feds the location of his "stick figure confession" manifesto?
But notice something written in the last sentence of this Associated Press story:
"NBC News, citing unnamed sources, reported that Holmes told investigators to look for the package and that it described killing people.

The FBI and other law enforcement agencies refused to confirm the reports to The Associated Press.

U.S. Postal Service spokesman David Rupert said the agency's inspectors have no direct knowledge of the package reportedly containing the notebook. He said no one has contacted the Postal Service for assistance in the investigation." AP
What? Let me see if I got this straight. The "official story' is that James Holmes had over 50 packages sent to his home and his school over the past 3 months with gear and bullets and the post office was able to track ALL OF THAT since Friday.
In fact the first reports of all that postal service information came out early Saturday. How did they track all of that so fast?
Yet, perhaps the biggest piece of incriminating evidence doesn't rate even a request by investigators to the post office to help them track it to see where it came from and when it was sent?
Really? They supposedly found it Monday. This is being written on Friday.
The top notch investigators of the FBI haven't figured out yet that running a postal service trace on that package might be helpful to them… after all the other traces of all the other packages they've already done (supposedly).
Really? We're supposed to believe that the postal service worked with the FBI and tracked all those packages received by James Holmes at his home address and the university, and then on Monday the postal service just happened to deliver another package to the same university, with his same home address in the return address box, without it being flagged or even noticed by the postal service?
No wonder the FBI doesn't want to do a trace on the "stick figure confession" package.
Not only has the judge decided to put a gag order on the case after this fiasco, but apparently no cameras or court appointed reporters will be allowed into the courtroom for the arraignment on Monday.
They've also erected a chain-link fence complete with a green screen, around the entire building where the shooting took place.
Does this seem like justice is being done here? Can justice be found in an atmosphere of secrecy and deception? Because let's face it, the more I look at this "stick figure drawing confession" the more I think of what used to be called a "drop gun"
A drop gun is a clean, unregistered pistol dropped at the scene of an officer involved shooting which is used to justify it.
Are we looking at a modern day version of an FBI drop gun?
No one is clear on how the feds were brought to the university post office in the first place.
The first guy who supposedly called them, didn't call them, the suspect who basically confessed when he told them about it has no idea why he is in jail, they can't even agree on when the package got there, and the FBI doesn't seem to be in any hurry to ask the post office to shed some light on the subject.
Also remember that this entire story was falling apart at the seams when the "stick figure confession' broke. Lots of questions surrounding the case were leading people all across the political divide to start wondering aloud about the case.
This website alone had seen thousands of hits coming from "respectable" sites where links had been removed many times in the past.
I'll tell you this, IF that notebook is a fabrication, given the means by which it was discovered and the varying manner in which they are still trying to prop it up as proof, it changes this case considerably. If that book is a forgery, a "drop gun" if you will, then it is fatally damning to the prosecution's case.
Time will tell.
—-
UPDATE:
"In their motion, Holmes' court-appointed attorneys disclosed that the package contained a notebook and confirmed that Holmes was a patient of Lynne Fenton, the medical school's student mental health director. That means his communications with her should be protected under Colorado doctor-patient confidentiality laws. The disclosure, they argued, violated the judge's gag order on participants in the case and put Holmes' right to a fair trial "in serious jeopardy."" MSNBC
UPDATE 2:
"Prosecutors rebuffed the defense motion and argued that many of the news stories about the package contained significant factual errors and that there was no evidence the government was responsible for the leak.

Reports that the police "are currently examining the contents of the box" are "untrue, as the contents were secured and not examined," prosecutors said." Raw Story
Editors Note: Scott has a lot of other great article as his website...American Everyman.

Jim W. Dean was an active editor on VT from 2010-2022.  He was involved in operations, development, and writing, plus an active schedule of TV and radio interviews.
ATTENTION READERS
Due to the nature of independent content, VT cannot guarantee content validity.
We ask you to
Read Our Content Policy
so a clear comprehension of VT's independent non-censored media is understood and given its proper place in the world of news, opinion and media.
All content is owned by author exclusively. Expressed opinions are NOT necessarily the views of VT, other authors, affiliates, advertisers, sponsors, partners or technicians. Some content may be satirical in nature. All images within are full responsibility of author and NOT VT.
About VT
-
Read Full Policy Notice
-
Comment Policy