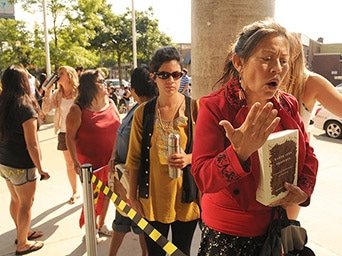 by Joshua Blakeney
AN EYEWITNESS ACCOUNT: THE BRUTALIZATION OF KWITSEL TATEL AND HER SON THAT OCCURRED DURING HER SECTION 35 TRIAL AT THE CHILLIWACK COURTHOUSE ON JULY 25TH 2012. JUDGE THOMAS CRABTREE PRESIDING.
July 25, 2012
To the Acting Head of Investigations, Sheriff 545:
I am writing to make a serious complaint against the Sheriffs of the Chilliwack Courts for their reckless use of excessive and inappropriate force during an incident on the morning of July 25th, 2012 involving Patricia Kelly, her son Kwiis, a number of friends and colleagues of Patricia's, as well as an expert witness, Dr. Anthony Hall. I am a colleague and friend of Patricia Kelly's and currently a graduate student. I was asked to attend Patricia's scheduled hearing on the morning of July 25th, 2012 to act as a note taker for her during the proceedings.
I arrived just after 9am and joined Patricia outside the courthouse with a number of other people. Patricia had asked a friend of hers to bring a drum so that the day's hearings could begin with a Sto:lo song as part of her cultural protocol and preparations for entering the day of court. The drumming began and we walked as a group into the court house, and entered the stairwell to go up to the second floor. As we reached the top of the stairs we were met by a couple of Sheriffs who informed us that the drumming would have to stop. These Sheriffs suggested that the drumming was loud and potentially disruptive and that the drum might somehow pose a danger. Patricia took the drum from her friend's hands and began to explain to the Sheriff's why this was an important part of her cultural protocol and preparations for the hearing.
[youtube S2UMgov3k-Y]
Patricia barely began to explain her perspective and the Sheriffs were threatening to arrest her. Having made no attempt to discuss the situation with Patricia and others in a calm manner, or to hear her concerns, the Sheriffs immediately began to grab her and push her against the wall, forcefully twisting her arms behind her back, using great force to push her head and neck down and roughly pressing her against the wall. At this point Patricia passed me the drum as I was standing just at the top of the stairs next to her. As she had passed me the drum and was no longer attempting to play it in anyway, I expected the Sheriffs to stop their aggression towards her, but instead it escalated. Even though Patricia had no weapon, and was not in any way a danger to the Sheriffs, I saw one Sheriff pull out his baton and forcefully ram it into her body at which point she screamed. Her son who was just steps away from her on the top platform of the stairs was saying "stop hurting my mom" and I was also saying "please stop hurting her". At this point the Sheriffs proceeded to attack Patricia's son who was holding a large plastic container full of papers for the day's proceedings. He was in no way initiating aggression towards the Sheriffs yet I saw two of them roughing him around and eventually knock him to the ground.
Meanwhile two of the Sheriffs grabbed onto my arms while I was simply standing on the steps quietly holding the drum. I was visibly distraught at the level of violence, yet they forcefully grabbed my arms and pulled me down the stairs. I could see as I was being pulled down the stairs that the aggression towards Patricia and her son was escalating even further. Patricia had at least three Sheriff's on her. The box of papers her son was holding had been pushed from his arms, the contents were all over the floor, and two Sheriffs were roughly grabbing and pushing him to the ground. As I had been forcefully removed to the downstairs lobby I could no longer see how the aggression was escalating but could hear Patricia's screams which were louder and more full of pain. I felt that the Sheriffs who removed me had no reason to do so except that they did not want me to continue to see the violence that the other Sheriffs were inflicting on Patricia and her son.
[youtube Diy8odGdox4]
Use of force by these Sheriffs should have been proportional to the situation. It clearly was not. Not only did these Sheriffs fail to make any attempt to deescalate the situation, to open a dialogue and avoid the use of force, they did exactly the opposite. At one point I counted eight Sheriffs in the stairwell and their group mentality of aggression put us all at risk and was completely out of line with the issue of concern – Patricia's use of a drum in the courthouse, an important cultural protocol and practice, which is both an inherent indigenous right and protected under the Canadian Constitution. Additionally, Patricia has drummed inside the courthouse in the past, as have other indigenous peoples in other publicized hearings and this has not caused a problem, making the extreme response of the Sheriffs even more disturbing and out of line.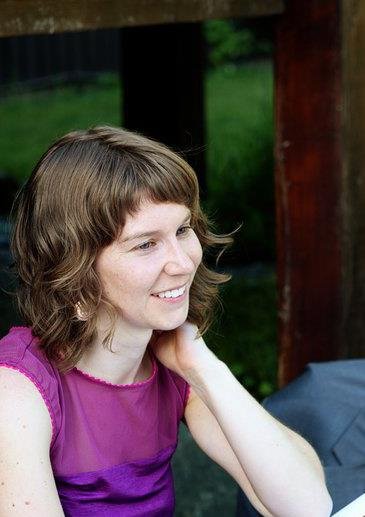 Patricia has sustained numerous injuries as has her son Kwiis. Both Patricia and Kwiis were unnecessarily hurt, jailed, and subject to demeaning treatment when in custody. My own arm was sore from the rough treatment I received. All of this was completely avoidable, if only these Sheriffs dealt with the situation through a calm dialogue instead of escalating the situation into one of greater and greater violence. These Sheriffs are responsible for the escalation into what can only be described as an assault on Patricia and her son. This matter must be taken seriously, investigated appropriately, and these Sheriffs charged and reprimanded for their immature and reactionary violent behavior, as well as their ignorance of, or disregard for, constitutionally protected Aboriginal rights.
As I am very concerned about today's events and the use of violence by the Sheriffs, I respectfully ask that the Acting Investigator follow up with me in this regard. I am able and willing to provide further evidence or testimony to what I witnessed and experienced.
Thank you for taking this matter seriously.
Sincerely,
PhD Candidate, University of Victoria
ATTENTION READERS
We See The World From All Sides and Want YOU To Be Fully Informed
In fact, intentional disinformation is a disgraceful scourge in media today. So to assuage any possible errant incorrect information posted herein, we strongly encourage you to seek corroboration from other non-VT sources before forming an educated opinion.
About VT
-
Policies & Disclosures
-
Comment Policy
Due to the nature of uncensored content posted by VT's fully independent international writers, VT cannot guarantee absolute validity. All content is owned by the author exclusively. Expressed opinions are NOT necessarily the views of VT, other authors, affiliates, advertisers, sponsors, partners, or technicians. Some content may be satirical in nature. All images are the full responsibility of the article author and NOT VT.