Huffington Article Shows Mossad Roots
A good friend, Dr. George Krasnow, sent me an article on Netanyahu and the Middle East published by AOL/Huffington Post, a latter day mix of bare skin, scandal rag and oddly packaged phony progressivism. The article was by Phd David Bromwich from Cornell. 
Theoretically, it was a treatise on Netanyahu, his waning influence and meant to draw in the mass of "liberals" now tiring quickly of right wing extremism in the current Tel Aviv regime.
Here is how some of it went:
David Bromwich – Cornell

What are the actual stakes for Israel? Netanyahu has called the possession of a nuclear weapon by Iran an "existential threat," but nobody known for sanity, including his own defense minister Ehud Barak, has agreed with him about this.

An existential threat conjures an image of war-loving Iran poised on the brink of exterminating the Jews of Israel.

The evidence for that intention is a statement by the anti-Semitic president of Iran, Mahmoud Ahmadinejad, who did indeed say that history would wipe the "Zionist entity" off the map.

What only readers who follow politics are likely to know is that Ahmadinejad is not the most powerful figure in Iran and that after the next election he may be out of a job.

The cost to the mullahs of bombing Israel, with a weapon they are not yet close to possessing, would be massive retaliation by Israel, whose nuclear arsenal is estimated between 200 and 300 weapons. That picture is so improbable that Netanyahu has been forced to adopt a different stratagem.

Ahmadinejad

On the argument that he now presses, even low-enrichment uranium is a danger in the hands of Iran.

Obama and the European capitals, in the October 2009 negotiations, had offered Iran an agreement allowing 5% enrichment, and at the time Netanyahu raised no public objection.

He now says he will not settle for any enrichment at all by Iran. He is lowering the threshold to justify an attack. And Romney last week in Jerusalem, with the support of his war party advisers, fell into step in with the Netanyahu ultimatum. Nothing less than zero enrichment will satisfy Mitt Romney.
[Editors Note: While infiltrated Wikipedia covers this 'dispute' with both sides, that is just part of the psy ops as Israeli Intel has had their hooks deep into Wikipedia for a long time. The 'debate' is a classic Intel smokescreen effort, the silly diversion of 'wipe off the map' versus 'vanish'…and is widely know in the international Intel community to be patently bogus.
Iran has no ability whatsoever to wipe anybody off the map, and never will have that capability. Iran knows that, Israel knows that, the United States…and everybody else.
This whole charade is nothing more than cheap propaganda, an attack actually on Americans here, to 'wipe truth of the map' or, have it 'vanish from the sands of time'. We don't want either. We want liars and cheats to be treated like liars and cheats. We don't feel this to be mean or nasty, but just a natural desire to pry their wicked fingers from our throats... Jim W. Dean]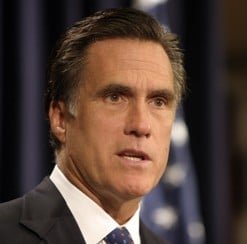 The subject is Romney, an easy target, scheduled to lose the upcoming presidential election in a landslide, a man hated around the world with government after government citing him for underhanded dealings, money laundering, job destruction, confusion, idiocy and racism.
Here is where I begin to take note.  You see, we deal with incessant reporting on Israel and I am surrounded by critics of Zionism, all of whom defend Palestinians.
What many of us have come to believe, cynicism run wild, is that Israel uses the defense of Palestinians, a group it feels totally free to cluster bomb with impunity, plow under homes steal land from, put in concentration camps, to Israel, there is no "Palestinian Issue."
I actually think Israelis murder Palestinians, bomb their children, imprison and torture them, as a way of gaining sympathy and exhibiting their power over humanity, a demonstration of how evil can triumph over good.
I think they are doing pretty darn good at it so far.
Whenever one begins, a magical rocket attack occurs and, to those who have "special friends," we hear of orders to Moscow for frozen corpses who represent the terror victims.  Would Israel do that?
Of course it would, what do you think "war by deception" means?
Bromwich is today's question.  You see, he really doesn't say anything in his article, it is illiterate, uninformed, rambling and incoherent.
OK, that is criticism and I should be kinder. But what grabs me is that he included a personal assault on Mahmoud Ahmadinejad, calling him "anti-Semitic."
Whenever we hear that, we know we are dealing with someone who doesn't know the definition of a Semite, a language group that includes Ethiopians.
Then Bromwich went further.  He misquoted a second hand quote from Ahmadinejad about how "history would wipe the 'Zionist entity' off the map. The real quote involved "erasing from the sands of time."

This is a purposeful misattribution in support of a questionable hypothesis that is, it itself, racist, Islamophobic and, as it is supported only by an unattributed quote, may or may not be plagiaristic, depending on the rules of Cornell.
We are asking Cornell to examine, not only his use of "anti-Semitic" but his habit of supporting hypotheses with things he seems to simply make up.
If he has a source, we would like to see it. If he has qualifications that make his translation different that the many experts that have debunked the one he chose to use, we would like to know.
This is another problem.  He chose material that is well known to be false and placed it in a "dead end" article published in a questionable source yet used the name of his university and his academic credentials to sell a rationale for hatred and war.
I find, after reading carefully, his use both racist, dishonest, academically questionable and should bring any other writings of his into question.
As he is teaching at Cornell, a school with Muslim students that he seems to love discussing with a cavalier attitude toward both racist accusations and attribution of quotes and support of hypotheses, I would not believe he would be fair.
I think he is a closet Muslim hater and a likely cohort of groups that he, himself, is "outing" in his own writing. In fact, his own article seems to point at his own failings. He describes himself very well as both inarticulate, poor in judgement and inhumane in outlook.
Do we defend his right to hate Muslims?  Do we defend his right to be academically dishonest yet use his position to support that dishonesty.
Is Cornell a home to this kind of drivel and childishness? I sure hope they have a winning football team.  For Bromwich to use a widely known flagrantly mistranslated quote this late in the game, done initially as part of an Intel 101 psy ops hit, is 'Beyond the Pale' to borrow a phrase.
We don't expect Bromwich to know better, but Cornell should. After all, they are supposed to have academic standards. VT challenges Cornell to support Bromwich that the quote was accurate, and explain to us why. We will be waiting.
And if they would like to have a two day symposium on Israeli Intel penetration into American academic institutions, we would be happy to work with them on that.
Editing:  Jim W. Dean
Gordon Duff posted articles on VT from 2008 to 2022. He is a Marine combat veteran of the Vietnam War. A disabled veteran, he worked on veterans and POW issues for decades.
Gordon is an accredited diplomat and is generally accepted as one of the top global intelligence specialists. He manages the world's largest private intelligence organization and regularly consults with governments challenged by security issues.
Duff has traveled extensively, is published around the world, and is a regular guest on TV and radio in more than "several" countries. He is also a trained chef, wine enthusiast, avid motorcyclist, and gunsmith specializing in historical weapons and restoration. Business experience and interests are in energy and defense technology.
ATTENTION READERS
We See The World From All Sides and Want YOU To Be Fully Informed
In fact, intentional disinformation is a disgraceful scourge in media today. So to assuage any possible errant incorrect information posted herein, we strongly encourage you to seek corroboration from other non-VT sources before forming an educated opinion.
About VT
-
Policies & Disclosures
-
Comment Policy
Due to the nature of uncensored content posted by VT's fully independent international writers, VT cannot guarantee absolute validity. All content is owned by the author exclusively. Expressed opinions are NOT necessarily the views of VT, other authors, affiliates, advertisers, sponsors, partners, or technicians. Some content may be satirical in nature. All images are the full responsibility of the article author and NOT VT.