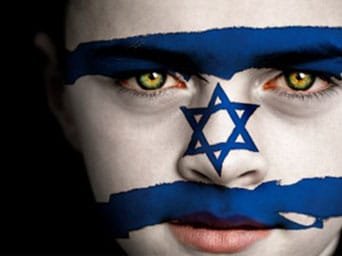 I respect former Knesset speaker Avraham Burg. Over the years, Burg has managed to extend the scope of the Zionist self-criticism.
He has challenged the Zionist discourse, Israeli society and even Jewish identity politics.
A few days ago, in a New York Times opinion piece, he attempted to explore the reasons behind the collapse of Israeli democracy.
Burg seemed alarmed by the way in which the relationship between Israel and America has evolved.
"When an American presidential candidate visits Israel and his key message is to encourage us to pursue a misguided war with Iran… we know that something profound and basic has changed in the relationship between Israel and the United States."
Burg was obviously referring to Mitt Romeny's grave comment in Jerusalem last week. But, in his analysis of the relationship between the two warmongering states, Burg may have failed because, in reality, nothing much has changed in recent years.
On the contrary, the true nature and deep cultural, ideological and spiritual bond between America and Israel is now clear for all to see.
But it is pretty clear where Burg comes from. "My generation", he says, "grew up with the deep, almost religious belief that the two countries shared basic values and principles."  Burg was referring to  'democracy', 'human rights', 'respect for other nations' and 'human solidarity.'
This observation by Burg is puzzling.  How could an intelligent person, Israeli or not, even consider the Jewish state to be 'humane'? But I understand Burgs delusion, after all, it took me many years to admit to myself that the Israeli existence was unethical to the bone.
Burg reckons that Netanyahu has forced American Jews "to make political decisions based on calculations that go against what they perceive to be American interests."  Is he correct about this? I am not so sure.
I would argue that the American Jewish Lobby pushes for policies that serve what it believes to be 'good for the Jews'.
AIPAC is not interested in 'American values' and has certainly never been concerned with humanism either. The Lobby is concerned solely with Jewish interests and, as such, is pretty successful in enslaving America to its power.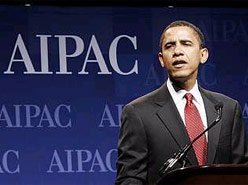 Burg tries to explain the Israeli malaise "Israel arose as a secular, social-democratic country inspired by Western European democracies. With time, however, its core values have become entirely different.
Israel today is a religious, capitalist state. …However, because Israel has never created a system of checks and balances between these two sources of authority, they are closer than ever to a terrible clash."
Here, I don't entirely agree with Burg. Although the political impact of Jewish orthodox parties is rapidly growing in Israel, Israeli politics is still dominated by non-orthodox parties. Israel's problems have more to do with its interpretation of Jewish secularism.
It is the, relatively new, godless Jewish identity that made God into an estate agent. It is secular Jewish politics that made the Israeli Jew into a plunderer of someone else's land. And it is Barak and Netanyahu, rather than the rabbis, who are pushing day and night for a suicidal global war against Iran.
Burg tries to grasp the meaning of Jewishness but his take on the matter is rather limited.
"In the early years of statehood, the meaning of the term 'Jewish' was national and secular. In the eyes of Israel's founding fathers, to be a Jew was exactly like being an Italian, Frenchman or American. Over the years, this elusive concept has changed; today, the meaning of 'Jewish' in Israel is mainly ethnic and religious."
Burg is slightly wrong here. The Zionist forefathers promised to make the Jews 'people like other people' which means that they, in the first place, accepted that Jews weren't like other people.
Already in the early days of 'secular' Zionism, Jewish ethnicity stood as the collective bond. But this cement wasn't geo-centric, it was actually racist. Jabotinsky and Nordau used biological determinist terminology: referring to race, blood and genes.
Burg cannot deny that the 1948 expulsion of the Palestinians was driven by Jewish racist ideology. But, to some extent, Burg is also correct.
I guess that his generation and mine as well could be seen as a fulfillment of the Zionist dream. We regarded ourselves as Israelis, we weren't even Zionists.

For us, Jewishness was a secondary matter.  Some of us were religious, others weren't, but we were all Israelis just because we were born in Israel.
But then, as it seems, Israeliness wasn't sufficient to sustain an Israeli collectivism. Something was clearly missing, and this is where the problem starts. Israel has never matured into a 'state of its citizens', it remained the 'state of the Jews'.
Burg claims that through "the elevation of religious solidarity over and above democratic authority, Israel has become more fundamentalist and less modern, more separatist and less open to the outside world." Burg may be right here, yet it is no coincidence that the Jewish State recruited Judaism.
Israel is no ordinary civil society. It defines itself as the Jewish state, it kills in the name of the Jews, it loves itself in the name of the Jews, it even loves itself killing in the name of the Jews.  This, in itself, makes Jewishness into a primary ingredient within Israeli self-realisation and politics.
Burg believes that the Zionist founders thought that 'democracy' was the only way to regulate and accommodate many contradictory interests. This may be correct but it was doomed to fail, for democracy and Judaism may contradict each other.
Democracy is based on the vision of equal civil rights together with enlightened individualism, yet Judaism is fuelled by tribalism, choseness and the elimination of civil life in favour Hlachah law.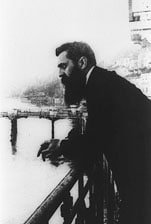 It could be arguedthat the early Zionists, who were largely anti-Jewish, did indeed try to form a Jewish state that would be free of most Jewish characteristics. But their dream did not prevail, Israel is Jewish; it is tribal, it is racist: it is the definitive Jewish ghetto.
Israel and Zionism have nothing to do with enlightened humanism – probably for the same reason that Jews had no impact on the evolution of enlightenment.
So I guess that Burg is deluded when he argues that "the modern combination between democracy and Judaism was supposed to give birth to a spectacular, pluralistic kaleidoscope."
Israel is pretty much the opposite. It is a kaleidoscope of every alarming Jewish political symptom. It is oppressive, abusive and supremacist. And it is not necessarily orthodoxy, as Burg suggests, it is actually Jewish secularism that brings all these extremely problematic symptoms to light.
Editing:  Jim W. Dean
The Wandering Who? A Study Of Jewish Identity Politics, Jewish political interest, Jewish Lobby and beyond..

The book can be  ordered  on Amazon.com  or Amazon.co.uk
Gilad Atzmon is an Israeli-born British jazz saxophonist, novelist, political activist and writer.
Atzmon's album Exile was BBC jazz album of the year in 2003. Playing over 100 dates a year,[4] he has been called "surely the hardest-gigging man in British jazz." His albums, of which he has recorded nine to date, often explore the music of the Middle East and political themes. He has described himself as a "devoted political artist." He supports the Palestinian right of return and the one-state solution in the Israeli-Palestinian conflict.
His criticisms of Zionism, Jewish identity, and Judaism, as well as his controversial views on The Holocaust and Jewish history have led to allegations of antisemitism from both Zionists and anti-Zionists. A profile in The Guardian in 2009 which described Atzmon as "one of London's finest saxophonists" stated: "It is Atzmon's blunt anti-Zionism rather than his music that has given him an international profile, particularly in the Arab world, where his essays are widely read."
His new book The Wandering Who? is now availble at Amazon.com
ATTENTION READERS
We See The World From All Sides and Want YOU To Be Fully Informed
In fact, intentional disinformation is a disgraceful scourge in media today. So to assuage any possible errant incorrect information posted herein, we strongly encourage you to seek corroboration from other non-VT sources before forming an educated opinion.
About VT
-
Policies & Disclosures
-
Comment Policy
Due to the nature of uncensored content posted by VT's fully independent international writers, VT cannot guarantee absolute validity. All content is owned by the author exclusively. Expressed opinions are NOT necessarily the views of VT, other authors, affiliates, advertisers, sponsors, partners, or technicians. Some content may be satirical in nature. All images are the full responsibility of the article author and NOT VT.