The Expendables:  Changing of US Guard at the Garden of Opium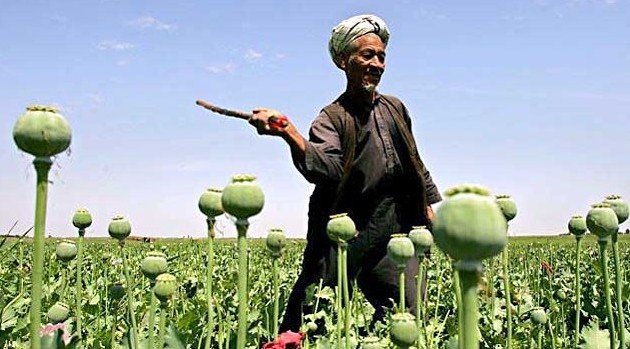 The White House, unable & unwilling to change its decade-long policy of 'chaos mismanagement' in Afghanistan & Pakistan, has instead developed a fancy to change precipitously its top reps – military & civilian alike – across the both sides of the Durand Line.
______________________
The latest bout of this revolving door relapse is 'a work in progress', with a mid-term assignment terminations for US Ambassadors in Kabul & Islamabad , to be followed shortly by US Commander in Afghanistan.
On the 4th of July 2006, against the backdrop of the 82 Airborne Division band in BDU playing country western hits alive, I had the honor to introduce the Russian DCM, Deputy Chief of Mission to the American Ambassador at the newly unveiled US Embassy compound.
At that time I had no idea, that Ronald E. Neumann, a distinguished career FSO in his own right and, as the son of former ambassador Robert G. Neumann, the only 2d generation US Ambassador to Afghanistan, would be the last one to complete his mission without being cut off at the knees by the very White House.
The Last of the Mohicans
For Russia, the appointment of William Wood as the next US Ambassador to Afghanistan in 2007, was probably the most symbolic & significant decision by the Bush administration in HR management at the State Department.
During his previous assignment as US Ambassador to Columbia, he came to prominence as State Department Dirty Harry for his zero-tolerance attitude towards narco-farming and promotion of aerial eradication  as the ultimate deterrent to curb drug plantations in favor of alternative livelihoods.
The Shadow of Trotsky
However, in a subsequent standoff between new US Ambassador and old Afghan president to launch or forbid aerial eradication, Bush sided with Karzai, having effectively betrayed his appointee who was eventually steamrolled to abort the War on Drugs mission by the Obama administration.
And the prize for this formidable feat goes to none other than…Richard Holbrooke.
An inveterate State Secretary wannabe, the Bulldozer couldn't meekly accept to be once again, another Ambassador, and, after some ferocious fancy footwork, to the bemusement of international Diplomatic Corps, he carved out for himself a designer title: US Special Envoy for Afghanistan and Pakistan.
He also had coveted India via his Viceroy tutelage, but Delhi dispelled this detrimental delusion out of hand.
[youtube 4odkDC2382E]
The White House concession to Holbrooke –a customized fiefdom as a consolation prize for bypassed Foggy Bottom top job – was a faint-hearted giveaway that created a separate layer of reverse osmosis in American foreign policy making.
Instead of accumulating a fresh flow of unvarnished analysis & advice from its diplomatic, military & intelligence missions in Afghanistan & Pakistan, American Politburo has imposed its own regurgitated chimeras on US outposts in Kabul & Islamabad, through the Almighty Commissar of the Office of Special Envoy.
One Step Forward
A consecutive appointment of straight shooting generals in charge of US Embassy & Command HQ in Kabul was a stroke of genius and had a tremendous potential to make or break AFPAK stasis into clearly delineated Counternarcotics drive in Afghanistan and Counterterrorism campaign in Pakistan.
Intuitively, that decision– tagged by liberal alarmists as militarization of US foreign policy – was a belated acknowledgement that operational management of undeclared 'war of necessity' was paralyzed by the insidious tug of war between the State & Defense Departments.
Karl Eikenberry was the first and only general who had already been twice US Commander in Afghanistan, and the announcement of his third TDY as the next Ambassador in Kabul was supposed to attain the following objectives:
to tap into his most extensive hands-on experience on the ground
to provide  US leadership continuum vis-à-vis  Afghan counterparts
to terminate interagency turf battles and integrate civ/mil efforts into cohesive cooperation.
Stanley McChrystal, the lean & mean JSOC chieftain, was not a stranger to Afghanistan either. In promoting & dispatching him as the first 4-star general in charge of US & ISAF Commands in Afghanistan, despite his controversial track record, Obama tried to:
Dispel the notion that the new president is softie on national security issues
Project himself as a 'true' Commander-in-Chief  by elevating the status of US Command in Afghanistan from 3 to 4 star general post
Demonstrate his serendipity that in asymmetrical conflicts, especially in Afghanistan, unconventional forces – DOD JSOC & CIA SAD – should lead the way.
But the omnipresent Commissar of Vice &Virtue would have none of it.
He bulldozed Obama to renege on his extemporaneous initiative back into status quo ante
legalized the virtues  of impunity & immunity for elections rigging, corruption & drug production
micromanaged Karl Eikenberry and Stanley McChrystal  to ad nauseam
institutionalized omerta on situational awareness for civilian & military US Mission Chiefs in Afghanistan & Pakistan.
Two Steps Back
After the first Special Envoy mysteriously passed away, Obama had a propitious moment to dismantle that aberrational office, liberate US Embassies in Kabul & Islamabad from its lip service yoke and jump start the unconventional approach to deal with the epicenter of narco terrorism.
But the revolving door politics has already took over AFPAK policy review at the White House.
In summer 2010 CENTCOM boss was cajoled to take a demotion as a new US/ISAF Commander, and a year later, his old diplomatic sidekick from Bagdad was reactivated from retirement for a remake reunion in Kabul.
Vignette
To fill the boots of the departing US Ambassador-General in Afghanistan or in deference to the Commander's 4 stars, or maybe that's just simple US  IQ diplomat/general 4/1 ratio, America's Lawrence of Arabia reported for duty with yet another 4 Ambassadors in his entourage.
_______________________
But the happy reunion of US/ISAF Commander and US Ambassador in Kabul was embarrassingly brief: just after one month of their joint tour, Obama, in a bout of second-guessing and nail-biting about the nightmarish scenario – 2 old buddies in cahoots against US deadbeat policy in Afghanistan – decided to split them apart.
In fall 201, the Petraeus mission in Afghanistan was abruptly aborted just halfway down and Paratrooper-General was awarded Golden Parachute to retire from the military and publicity into the ambiance of serene secret silence at the CIA.
Ambassador Crocker didn't have such a lucky strike: in May this year the White House announced that his duty, in full accordance with newly established modus operandi, would also be terminated right at the middle, this time without any career enhancement sedatives.
Surprisingly enough, but the official explanation for resignation of US Ambassador in Afghanistan looks like a carbon copy of justification behind the former CIA station chief departure from Pakistan: 'for health reasons'.
Obviously, both excuses are fake but let's face it: 'health reasons' are no doubt should be of paramount concern for US Mission Chiefs in Kabul & Islamabad.
The Guardians of Opium
Therein lies the rub – it takes cognitive dissonance  to carry on the same decades-old US foreign policy in Afghanistan & Pakistan, while expecting positive results – but only amnesia can save from schizophrenia on the line of this perilous duty.
The US Doctrine "Don't change policy, change the messengers" translates into policy paralysis and degrades Ambassadors & Commanders into one-year expendables.
Since the establishment of the Office of Special Envoy, the US Embassy in Kabul has been transformed into incubator of recycled & born-again Ambassadors, steeped in 'preserving & protecting' US policy of narco democracy – pusillanimous pussyfooters, pretentious & plenipotentiary.
Editing:  Jim W. Dean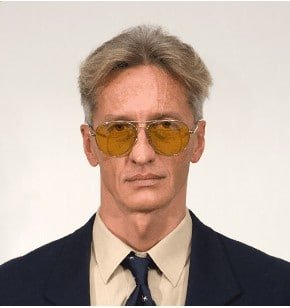 Colonel Evgeny Khrushchev, editorial board member of Veterans Today is also is the military analyst at Russia Today (RT)
Contrary to the family tradition, he didn't apply to Vladivostok Navy Academy to join the Pacific Fleet but enrolled in the Red Banner Institute specializing in Central Asian affairs.
Experience:  Afghanistan
PSYOPS officer of the 56th Airborne Assault Brigade in Gardez, Paktia, Democratic Republic of Afghanistan First Secretary of the Russian Embassy in the Islamic Republic of Afghanistan.
Yugoslavia
The Russian Airborne peace-keeping mission under the aegis of UNPROFOR.
The United States
The main mission: to promote rapport & rapprochement between Russian & American veterans, in close cohesion with US military attaché General Reppert and Special Forces General Metaxis.
* Led the 1st delegation of Soviet-Afghan Vets to the US at the invitation of VVA & VVC
* Addressed SOLIC Command and JFK Special Warfare School
* Consulted CBS 60 Minutes on the Soviet campaign in Afghanistan
* Interviewed by ABC 20/20 and Discovery Channel
* Featured by France Press, Boston Globe and USN& WR during the 1st Moscow putsch.
Inspired by Chinese strategy, Persian Sufi poetry and British cats; addicted to Country & Blues and muscle cars.
Favorite personal/personnel carrier – KA-50 Black Shark, due to financial & social constraints, settled for KTM 950 SM.
ATTENTION READERS
We See The World From All Sides and Want YOU To Be Fully Informed
In fact, intentional disinformation is a disgraceful scourge in media today. So to assuage any possible errant incorrect information posted herein, we strongly encourage you to seek corroboration from other non-VT sources before forming educated opinion. In addition, to get a clear comprehension of VT's independent non-censored media, please read our
Policies and Disclosures
.
Due to the nature of uncensored content posted by VT's fully independent international writers, VT cannot guarantee absolute validity. All content is owned by the author exclusively. Expressed opinions are NOT necessarily the views of VT, other authors, affiliates, advertisers, sponsors, partners, or technicians. Some content may be satirical in nature. All images are the full responsibility of the article author and NOT VT.
About VT
-
Comment Policy