American "Entertainment" Declares War on Iran
—
—
America's new fall TV shows are back at it.  Last year the Israeli propaganda and Islamophobia had begun to dissipate but, this year, it is easy to see, the "Masters of Hollywood" are engaged in war mongering on behalf of their own masters in Tel Aviv.
We have decades of the same actors, oddly enough, most are actually Israeli, perhaps mirroring the not so "secret" that Israelis have been passing themselves off as Islamic terrorists, including blowing things up, for over 6 decades, playing the parts.
All are snarling comic book characters, reminiscent of Netanyahu's performance in front of the United Nations last week.  His "bomb" graphic, using the movie industry term "bombed" totally with references to the Israeli leader's uncanny resemblance to a certain cartoon character, "Wylie Coyote" making him a laughing stock.
With TV, however, it has been going on so long, so "ham handedly" and with such insidious intent.  The word Palestinian is never used without "terrorist" being added and mentions of there being two sides to an issue, much less damning Israel for genocide and apartheid, has ended more than one career, not just in entertainment but in "infotainment" or "news."
Anyone caught representing reality is either "blackballed" from all work by the Israeli lobby or quickly makes a trip to Israel to "kiss backsides" and grovel as with Glenn Beck of Fox and more than a few others.
150 years ago in America, it was a crime to teach slaves to read.  Little has changed since, teaching Americans to think, more literally, teaching Americans they are, in actuality, slaves, has ended more than a few thousand academic careers.
Putting academia in with the entertainment industry might seem confusing to some unless one were to examine an American text book or, worse yet, the curriculum of an American school or college, all with new classes in law enforcement and "counter-terrorism."
One university offered me a "department chair" in counter-terrorism.  I am one of the few remaining that fought in Vietnam, our war against poor farmers, killing 2 million of them because those who couldn't read by our estimation deserved death because they were dangerously steeped in Marxist dialectic.
To me, they seem mostly to grow rice and try to live while under the control of a foreign dominated and corrupt government.  Wait, I think more generations have heard similar stories about other wars.
Thus, I list some areas of academic endeavor as no better than "Wylie Coyote" cartoons, the endless schools of "counter-terrorism" and their mindless "degrees" that indoctrinate future Department of Homeland Security employees into a mindset of racial bigotry, inherent incompetence and uselessness.
Even the New York Times has noticed this as it seems:
WASHINGTON — One of the nation's biggest domestic counterterrorism programs has failed to provide virtually any useful intelligence, according to Congressional investigators.

Their scathing report, to be released Wednesday, looked at problems in regional intelligence-gathering offices known as "fusion centers" that are financed by the Department of Homeland Security and created jointly with state and local law enforcement agencies.

The report found that the centers "forwarded intelligence of uneven quality — oftentimes shoddy, rarely timely, sometimes endangering citizens' civil liberties and Privacy Act protections, occasionally taken from already published public sources, and more often than not unrelated to terrorism."

The Congressional investigators also found that the reports were often derided by homeland security analysts who reviewed the work. "I see nothing to be gained by releasing this report," one analyst wrote repeatedly on several draft reports.

The investigators also discovered that federal officials cannot account for as much as $1.4 billion in taxpayer money earmarked for fusion centers and that some of the centers listed on paper by the Homeland Security Department do not even exist.
This same organization recently purchased well over one billion .40 caliber "hollow point" bullets.  We have since learned they don't have weapons to use them.  This is another "Wylie Coyote" oversight.
As for entertainment, popular American television shows, I will discuss two I watched, while fighting back nausea, last night.
One was the popular HBO series "Homeland," one of President Obama's favorites.  The show is about an American soldier tortured by Islamic militants for 8 years, a man who converted to Islam and, of course, has now become a "terrorist" himself.
Before the show was on for 10 minutes, we hear a litany of Israeli propaganda including the oft repeated mistranslation of Iran's statements about the fate of Zionism.  The real statement about Zionism "disappearing from the sands of history" was again purposefully and knowingly mistranslated as "Iran is trying to destroy Israel and kill all the Jews."
The show suggested that the United States use nuclear weapons to destroy Iran.  These pronouncements came from a child and were intended clearly to influence the American public as to the acceptability of a nuclear first strike killing millions of innocent people because it would serve Israel.
No effort, whatsoever, was made to hide the prejudice and intent to commit war crimes and all was predicated on the belief that the audience was both moronic and morally flawed.
The current election rhetoric makes one thing clear, though it may be a minority, those who support Romney would, in all probability, also support a nuclear "first strike" on any nation, were Israel to desire it, and do so contrary to any fact.
I could follow this into a discussion of how America, "the land of the free," has, for the last few elections found genuinely base and evil people to run for public office and how much effort is made to hide this fact from Americans through campaigns based on "our candidate is a Satanic criminal but so is the other one" but we will save this for another time.
Our second television show is called "NCIS Los Angeles."  The real organization, the Naval Criminal Investigation Service, in real life, spends 90% of its time arresting high ranking officers for having sex with the wives of their underlings or arresting enlisted men and women for use of street drugs or speaking too openly in public about the incompetence of their leaders.
On TV, however, the obsess on Iranian "terrorist gangs" that roam Los Angeles in Mercedes 600 sedans, wearing Armani suits and waving guns in public.
Television shows are regulated by the Federal Communications Commission and each network has "Standards and Practices" regulators whose responsibility it is to clear each show and remove content that is inconsistent with fact or racially, ethnically or religiously objectionable.
It is not even a minor exaggeration to state that not only are the television networks  controlled by "dual citizens" of both the US and Israel, entertainment and "infotainment" as well, but that "Standards and Practices" are directly tasked to indoctrinate the American people for an inevitable upcoming world war.
American television is "war mongering" Islamophobic entertainment, of course, but also includes more than one network that do nothing but demonstrate advanced weaponry.
American children can watch at least 5 hours a day of uplink footage of drone strikes, each one killing only "militants."  No mention is made that fully 98% of the "militants" killed are innocent civilians.
With up to 1000 channels, thankfully many handling sports, food preparation of "reality," better described as "bad manners" and "social discord," there is still a continual flow of wild historical and archeological misinterpretation, mostly centered around the Middle East, depicting Israel and the primary ancient civilization with Persia, Egypt and Greece  only having significance as to how they interacted with the Israelis.
Other subjects involve "Israeli archeology" with shows such as the "Naked Archeologist," a former IDF Commando who, each week, proves that Christianity and Islam are based on false myths.
In one episode, the "Naked Archeologist" visited a warehouse in Tel Aviv, opening a cardboard box, taking out bones, waving them around claiming they were the remains of Christ and the Apostle Peter, discovered, they claim, under a former Palestinian, not "Israeli" home in Jerusalem.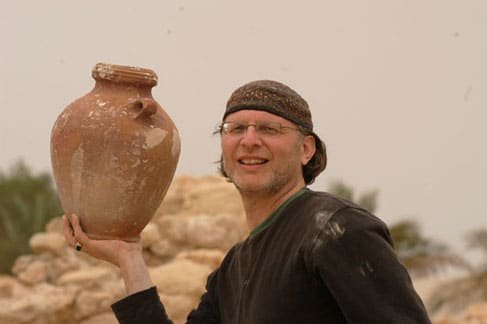 We aren't beginning to look at the "religious channels," all dominated by a wild pseudo-Christian heresy  originating with a lifelong alcoholic named Scofield, who was born only a few short miles from where I write this. Scofield is the "inventor" of the theory of "dispensationalism" which has degenerated into the worship of Zionism and advocacy for an immediate nuclear World War in order to fulfill a number of prophesies, most of which were never in any holy book.
This is psychological warfare, disinformation, war through "thought control," or "game theory warfare," the great specialties of Israel
and the Mossad.
The weak minded are turned into rabid dogs and the well-meaning have their decency used against them, making them more dangerous than the war mongers.
Game theory spares no one; psychological warfare begins with our children, our schools, permeates our media, our society and, in America, will take more than surgery but full "amputation" to remove from our culture.
Gordon Duff is a Marine combat veteran of the Vietnam War. He is a disabled veteran and has worked on veterans and POW issues for decades. Gordon is an accredited diplomat and is generally accepted as one of the top global intelligence specialists. He manages the world's largest private intelligence organization and regularly consults with governments challenged by security issues.
Duff has traveled extensively, is published around the world and is a regular guest on TV and radio in more than "several" countries. He is also a trained chef, wine enthusiast, avid motorcyclist and gunsmith specializing in historical weapons and restoration. Business experience and interests are in energy and defense technology.
ATTENTION READERS
Due to the nature of independent content, VT cannot guarantee content validity.
We ask you to
Read Our Content Policy
so a clear comprehension of VT's independent non-censored media is understood and given its proper place in the world of news, opinion and media.
All content is owned by author exclusively. Expressed opinions are NOT necessarily the views of VT, other authors, affiliates, advertisers, sponsors, partners or technicians. Some content may be satirical in nature. All images within are full responsibility of author and NOT VT.
About VT
-
Read Full Policy Notice
-
Comment Policy