Hang on to your hats. The Pitchfork Brigade is primed and ready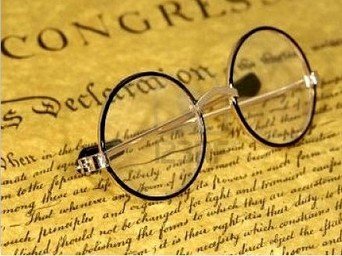 We watch trends closely here at VT…all kinds, the good and the bad ones.
Of course we have to track how effective the bad guys' propaganda is before we can come up with a strategy to defeat it.  And you also have to watch the good guy trends to see if anything they are doing is working, or isn't, and why or why not.
The main thing we have learned there, especially in the last year, is the bad guys put on good guy suits to infiltrate and co-opt much of that movement.
Their goal, of course, is to make sure those folks only engage in opposition that the bad guys know will not be a strategic threat to what they have planned for us…more looting, more disempowerment, more pretend-a-democracy.
Most of the real good guy operations are under funded. A well funded one is almost a sure sign that the bad guys are providing that dough. The national Tea Party crowd is the most glaring example of the effectiveness of that tact.  Hence, the real good guys often suffer from not having the ability to create mass media tools to break out of their glass ceilings in terms of out reach.
That all changed today. They have done it with this new Declaration of Independence video. It is professionally done and a masterful work.  We have some very tightly written content here, no fluff…including few adjectives even. The delivery is anonymous, and the rough beard is there because they were smart enough to not even want any cute guy distraction.
This presentation focuses you totally on nothing but the message bullets, almost like a cadence to keep you in the rhythm. At the end you will be left with the impression that you have never seen anything like this before. That last feeling you have is not an accident, but the result of some communication people who really knew what they are doing.
In the PR biz we would classify this as 'pulling a 180' on those attacking you, by turning their attack around on them. Another one of the PR commandments is that if you can get your opponent on the defensive you have the battle half won.
The Israeli/Jewish Lobby has played this like a fiddle, actually an orchestra. The black civil  rights folks tried to copy as best they could trying to copy the impact of the Lobby's  'anti-semite' smear with the 'racist/white supremacist' smear. While the black civil rights folks had sympathy and support in the media, they did not own it like someone else did.
That was the big difference. And overuse of both has now been revealed to have been nothing more than a collective guilt, cross generation for of cultural terrorism.

Yes, I will use that term…as fear of being singled out for attack was the terror tool they used, and still do. But the worm is turning as the public now is beginning to see this at the aggressive attack on American which it is.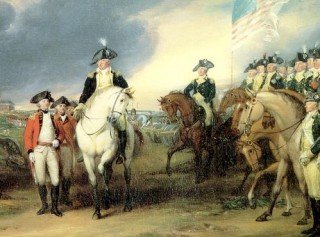 For the mega crooks to protect their never ending looting game, they have to keep the divide and conquer game going as a diversion. And they are very very good at this.
They have all the money they need, control of the platforms, and access to the best talent. It's a hell of hurdle to try to overcome.
But the folks who did this video have done it. It is that good. And the proof will be, as it has always been, that the phony Civil Rights talking heads will never expose themselves to any real debate. They prefer a nut job opponent as a sacrificial lamb, and corporate media is only too happy to comply.
You will never see an Abe Foxman in a symposium debate with a worthy opponent. Morris Dees has not shown his face in an open forum for over ten years. Venues and audiences are hand picked and security sees to it that no difficult questions can be asked or video footage taken.
These folks are bushwhackers by nature. You could describe this ongoing aspect of American democracy as similar to the old Soviet show trials in terms of there being completely staged and a predetermined outcome.
The one trend we are seeing picking up pace is people figuring our how much of what they see and hear is staged, and that the divide and conquer game has to be seen for what it is, nothing more than a protection racket to protect the mega-crooks from having to face a united public that is coming after them.
This video…is proof…that that day is nearer.  Here it is…short, and not to sweet.
 Source:  http://www.amren.com/news/2012/10/a-new-declaration-of-independence/
[youtube LTLscze9Ny0]
_____________________________________
Jim W. Dean was an active editor on VT from 2010-2022.  He was involved in operations, development, and writing, plus an active schedule of TV and radio interviews.
ATTENTION READERS
We See The World From All Sides and Want YOU To Be Fully Informed
In fact, intentional disinformation is a disgraceful scourge in media today. So to assuage any possible errant incorrect information posted herein, we strongly encourage you to seek corroboration from other non-VT sources before forming an educated opinion.
About VT
-
Policies & Disclosures
-
Comment Policy
Due to the nature of uncensored content posted by VT's fully independent international writers, VT cannot guarantee absolute validity. All content is owned by the author exclusively. Expressed opinions are NOT necessarily the views of VT, other authors, affiliates, advertisers, sponsors, partners, or technicians. Some content may be satirical in nature. All images are the full responsibility of the article author and NOT VT.