Petition needs signatures for Children's Research Center for diagnosis and treatment of serious health conditions linked to dioxin exposures.
(ORLANDO, FLORIDA) –   There's mounting scientific evidence that birth defects are associated with dioxin-contaminated herbicide exposure in Vietnam. Over 2.8 million Americans served in Vietnam.  Americans, allied troops and Vietnamese are dying today of cancers and non-cancerous heath effects of exposure to dioxin, a toxic byproduct contaminant of Agent Orange and the other rainbow herbicides. There's growing scientific evidence that the children of Veterans who were exposed to Agent Orange and other rainbow herbicides suffer from birth defects, developmental disabilities, cancers and other serious diseases linked to the parents' toxic exposures.
Dioxin use in Vietnam is a tragic case of unintended consequences. From 1962 to 1971, more than 19 million gallons were sprayed over South Vietnam.  The Vietnam War never ended for those who were exposed to these herbicides.  Intended to deny cover to the enemy, destroy his food supply, and clear fire zones of vegetation, there was no way for friend or foe to avoid exposure to dioxin.  Named after the color of the stripe on 55 gallons drums, Agents Orange, Blue, Green, Pink, Purple and White flowed into rivers and streams when it rained.  The infantry and Marines in country couldn't avoid exposure to it.  If not sprayed on by friendly aircraft, they were exposed to it when they moved through an area saturated with it.
Agent Orange was a combination of two defoliants, 2,4,5-T and 2,4-D contaminated by dioxin (TCDD), a toxic byproduct of the chemical production process. More than 19 million gallons of herbicides were sprayed in Vietnam from 1962-71. More than 11.2 million gallons sprayed after 1965 were dioxin-contaminated Agent Orange. Agents Purple, Pink, and Green used before 1965 were even more highly contaminated with dioxin.
Veterans are dying today from the toxic effects of dioxin exposure.  There are no purple hearts for deaths from cancers and other diseases caused by toxic exposure in the military.  Veterans' names that die from exposure to dioxin will not be on the Vietnam Veterans Wall.  Veterans who died from exposure to dioxin in Vietnam should be recognized for giving their lives in service to our country.
The Veterans Administration identifies diseases linked as presumptive to exposure to Agent Orange and other herbicides, including AL Amyloidosis, Chronic B-cell Leukemias, Chloracne, Diabetes Mellitus Type 2, Hodgkin's Disease, Ischemic Heart Disease, Multiple Myeloma, Non-Hodgkin's Lymphoma, Parkinson's Disease, Peripheral Neuropathy, Acute and Subacute, Porphyria Cutanea Tarda, Prostate Cancer, Respiratory Cancers and Soft Tissue Sarcomas.
To date, the VA only lists spina bifida (except spina bifida occulta), a defect in the developing fetus that results in incomplete closing of the spine, as associated with Veterans' exposure to Agent Orange or other herbicides and certain birth defects in children of women Veterans associated with their military service in Vietnam, but are not related to herbicide exposure.
What is shocking is that the children of Vietnam veterans are also dying of cancers and other diseases associated with dioxin exposures.  None of these innocent children took an oath to defend the constitution against all enemies, foreign and domestic.
Betty Mekdeci has been working with families of Vietnam veterans since 1986 and is leading a national effort to establish a research center for Vietnam Veterans' children.
Betty and Mike Mekdeci became involved in the research of birth defects when their son was born with unexplained birth defects.  His birth defects were not caused by either parents' exposure to Agent Orange or other herbicides but by Bendectin, a medication that Betty took to treat nausea and vomiting during her pregnancy.  (The company that made Bendectin was owned by a division of Dow Chemical Company.)
Through the Mekdeci's efforts, Bendectin's was removed from the worldwide market in 1982.  From their research on Bendectin, they found that many toxic exposures had not been adequately studied as potential causes of birth defects. They also discovered that very little information was available to parents who wanted to find out more about their child's birth defects.
The Mekdecis founded the Association of Birth Defect Children (now Birth Defect Research for Children) in 1982 to provide birth defect information to parents and to investigate the causes of birth defects that could have been prevented.
Since 1986, Birth Defect Research for Children has received calls from thousands of Vietnam veterans who have children with birth defects and other disabilities.
These families are frustrated because they don't know where to turn for proper diagnosis and treatment of their children's disorders.
Betty Mekdecis said, "We want to serve our Veterans as they have served us by petitioning for a 'Children's Center' that would be staffed by specialists who could diagnose and treat veterans' children who have birth defects and developmental disabilities. The center would provide free diagnosis and treatment for their serious health conditions and work with their doctors back home to continue care in their own communities."
They believe it is our turn to help support their children as their parents have supported this country.
There's mounting medical evidence that Veterans' children have birth defects and developmental disabilities linked to exposure to dioxin.  These children were not directly exposed to Agent Orange; they never served in the military, never went to boot camp or advanced infantry training or woke up to reveille calls.  But, their fathers and mothers who served in Vietnam were exposed to Agent Orange had their DNA mutated by the exposure to herbicides, that may have unknowingly passed on genetic mutations to their unborn.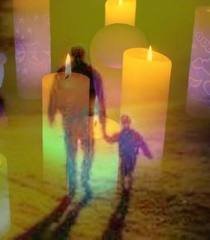 Betty Mekdeci, executive director of Birth Defect Research for Children, who is dedicated to helping Vietnam Veterans and their children has taken the point in fighting for a National Research Center dedicated to providing birth defects information and to investigate the birth defects in the children of Vietnam Veterans.
You couldn't find a more dedicated 'trooper' to fight the battle to treat Veterans' children who have birth defects and developmental disabilities.
Betty said that, "Veterans are dying but even more tragically; the children they have left behind are suffering. It is often the wives and children who send us poignant messages:
"I lost my husband from a cancerous brain tumor 13 months ago. My son has many disabilities, including Tourette's syndrome, mental retardation, mild cerebral palsy, hydrocephalus, and he is profoundly deaf. He will never be able to live on his own."
"My father passed away in 1998. He had many health problems, including type II diabetes. He was only 50 years old. Agent Orange has been a part of my life from the moment I was born. I was born without my right leg, several of my fingers, and my big toe on my left foot. My mother had three miscarriages. My younger brother (age 29) has to wear bifocals and suffers from chronic joint pain."
"I served four tours in Vietnam. We have three children: one daughter with a heart defect, another with scoliosis and digestive problems, and a son born with a defective optic nerve that has left him blind in the right eye. There is no history of birth defects on either side of our family."
Since 1991, Betty Mekdeci said that "we have recorded thousands of such cases in our National Birth Defect Registry."
Betty Mekdeci wants to establish a 'Children's Center' that would be staffed by specialists who could diagnose and treat Veterans' children who have birth defects and developmental disabilities. The center would provide free diagnosis and treatment for their serious health conditions and work with their doctors back home to continue care in their own communities.
The cost of providing medical care to these children will increase dramatically over time unless preventive care is taken today.
Please sign the petition at http://www.causes.com/causes/420453-honor-a-vet/actions/1694553.  A minimum of 25,000 names are needed to bring this issue to the attention of Congress.
Robert O'Dowd served in the 1st, 3rd and 4th Marine Aircraft Wings during 52 months of active duty in the 1960s. While at MCAS El Toro for two years, O'Dowd worked and slept in a Radium 226 contaminated work space in Hangar 296 in MWSG-37, the most industrialized and contaminated acreage on the base.
Robert is a two time cancer survivor and disabled veteran. Robert graduated from Temple University in 1973 with a bachelor's of business administration, majoring in accounting, and worked with a number of federal agencies, including the EPA Office of Inspector General and the Defense Logistics Agency.
After retiring from the Department of Defense, he teamed up with Tim King of Salem-News.com to write about the environmental contamination at two Marine Corps bases (MCAS El Toro and MCB Camp Lejeune), the use of El Toro to ship weapons to the Contras and cocaine into the US on CIA proprietary aircraft, and the murder of Marine Colonel James E. Sabow and others who were a threat to blow the whistle on the illegal narcotrafficking activity. O'Dowd and King co-authored BETRAYAL: Toxic Exposure of U.S. Marines, Murder and Government Cover-Up. The book is available as a soft cover copy and eBook from Amazon.com. See: http://www.amazon.com/Betrayal-Exposure-Marines-Government-Cover-Up/dp/1502340003.
ATTENTION READERS
Due to the nature of independent content, VT cannot guarantee content validity.
We ask you to
Read Our Content Policy
so a clear comprehension of VT's independent non-censored media is understood and given its proper place in the world of news, opinion and media.
All content is owned by author exclusively. Expressed opinions are NOT necessarily the views of VT, other authors, affiliates, advertisers, sponsors, partners or technicians. Some content may be satirical in nature. All images within are full responsibility of author and NOT VT.
About VT
-
Read Full Policy Notice
-
Comment Policy