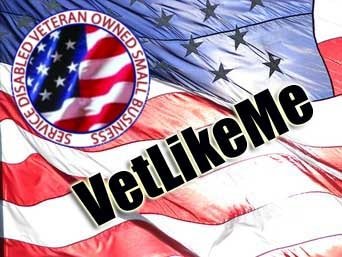 GAO 2012 Report to Congress
VA's Non-Compliance Under Increased Scrutiny
"The VA's January 4 [2012] letter took the position that where FSS procedures are used and an SOVOSB is not an FSS contract holder, the SDVOSB is not entitled to any preference under the 2006 VA Act."
GAO's 2012 Report to Congress
Aldevra and Kingdomware continue to protest VA solicitations where SDVOSBs are not considered first in contracting priority. There have been 23 sustained GAO decisions to date. This means GAO agrees with SDVOSB companies that the VA should consider SDVOSBs first. This does not mean that an SDVOSB wins a specified contract, but GAO agrees that, according to PL 109-461, SDVOSB must be considered first. It means that SDVOSB are being denied billions in potential contract opportunities. According to VA, executive branch agencies are not mandated to obey GAO's recommendations (see SDVOSB Loses Suit, page 9).
In addition, VA no longer submits a complete agency report in response to protests and, in several cases, purchases items regardless of the fact that the requirement is being protested. GAO general counsel reported these issues to the chairmen and ranking members of eight Congressional committees in March 2012 with no response from the Congressional Committees.
Most recently, a VA agency report indicated it would not consider SDVOSBs first even in open market small business set asides. This is new since previously the issue was about SDVOSBs before GSA schedules. GAO says it is not the enforcer. It's up to Congress to pass a new law, the White House to enforce the existing law, or Federal Court to uphold it.
This November 13 letter responds to the requirements of the Competition in Contracting Act of 1984. Each instance in which a federal agency did not fully implement a GAO recommendation must be reported to Congress. Including internal distribution (agency-to-agency), the following Congressional Committees received a copy of the November 13, 2012 letter:
U.S. Senate Committees: Appropriations, Armed Services, Homeland Security and Governmental Affairs, Small Business and Entrepreneurship. House of Representative Committees included: Appropriations, Armed Services, Oversight and Government Reform, and Small Business.
In a separate letter dated March 30, GAO recommended that the VA re-solicit contract opportunities protested by Kingdomware Technologies, Aldevra, and Crosstown Courier Service, Inc.
As explained in the March 30 letter, GAO sustained the protests finding that the VA's use of General Services Administration Federal Supply Schedule (FSS) procedures, without first considering whether two or more service-disabled veteran-owned small business (SDVOSB) or veteran-owned small business (VOSB) concerns were capable of meeting the agency's requirements at a reasonable price, was contrary to the Veterans Benefits, Health Care, and Information Technology Act of 2006,38 U.S.C. §§ 8127-8128 (2006).
"Since the three occurrences prior to March 30, 2012, twenty-three protests have been filed by Aldevra and Kingdomware Technologies, raising the same issue reported in March 30. GAO sustained these protests as well, essentially repeating the analysis from prior decisions addressing the issue."
Read the full GAO report: http://www.gao.gov/assets/650/649957.pdf
———————————————————————————————
VetLikeMe
VA's 'Interim Rule' Update
The Interim Rule that the Veterans Administration sent for review by the Office of Management and budget (see Issue 3.2) has not cleared the review process yet. Submitted by John R. Gingrich, VA Chief of Staff, on January 18, 2012, contends that the Interim Rule "clarifies" VA purchasing priorities with respect to the 'Veterans First' (PL 109-461). The interim rule placed businesses on a federal supply schedule above SDVOSB/VOSB in contracting opportunities.
This rule for priority among set-asides is in direct conflict with the 2006 mandate that gives SDVOSB and VOSB priority for set-aside contracts within the VA procurement system. The Veterans Benefits, Health Care, and Information Technology Act of 2006 (PL 109-461), directs the VA to conduct market research to determine if two or more SDVOSB can complete the terms of the contract before contracting with any other vendor. The mandate does not award the contract to SDVOSB or VOSB.
The Javits-Wagner-O'Day Act (JWOD or 'Ability One'), gives priority to blind and severely disabled business concerns in federal procurements. Express language in PL 109-461, however, indicates that SDVOSB preference 'shall' be awarded 'regardless of any other provision of law.'
In addition, this 'Interim Rule' finalizes the priority of FSS vendors over SDVOSB. VA spent $3.26 billion last year with FSS vendors, a group of preselected companies that often provide bulk purchasing discounts, according to an October 2010 VA report. Competition with FSS virtually assures that SDVOSB cannot compete in the VA procurement market. ——————-
Below is the response VetLikeMe received from OMB concerning the Interim Rule:
"May 21:
RIN: 2900-AO23
May 21:
Received Date: 01/20/2012
Title: Service-Disabled Veteran-Owned and Veteran-Owned Small Business Acquisition Program;
Agency/Subagency: VA; Stage: Interim Final Rule;
Legal Deadline: None;
Economically Significant: No; International Impacts: No
Affordable Care Act [PPACA, P.L. 111-148 & 111-152]: No
Hi Hardy,
Thanks for your query. On background, we do not comment on rules under review; under Executive Order 12866, OIRA has 90 days to review rules, which can be extended.  Updated information on the status of these rules can be monitored at: www.reginfo.gov. Under the Regulatory Review tab, click Search, you will then be redirected to the page Search of Regulatory Review. Enter 2900-AO23 in the RIN field and then press search. The status of the rule will appear."
The Interim Final Rule review deadline has been extended, according to OMB.
———————————————————————————————————————-
VetLikeMe
California Dreaming?
Editorial
On November 14, the case challenging the VA's refusal to follow PL 109-461 came before Judge Nancy Firestone in Federal District Court in Washington, DC. VA Attorney Dennis Foley argued VA's case in his signature style — yes, that style spiced with outbursts and interruptions. Tim Power represented Kindomware, the plaintiff. The judge indicated she would render a decision 'soon.' And she did — a negative one for SDVOSB, on November 27.
This decision is the key component of the argument that SDVOSB have with VA. We've all seen this legislation ad nauseum, but it bears restating again and again and again until the VA follows the law and is held accountable by a higher government entity.
PL-109-461: "SEC. 503. DEPARTMENT OF VETERANS AFFAIRS CONTRACTING PRIORITY FOR VETERAN-OWNED SMALL BUSINESSES.
(a) PRIORITY FOR VETERAN-OWNED SMALL BUSINESSES.—
(1) IN GENERAL.—Subchapter II of chapter 81, as amended by section 502 of this Act, is further amended by adding at the end the following new section:
''§ 8128. Small business concerns owned and controlled by veterans: contracting priority ''(a) CONTRACTING PRIORITY.—In procuring goods and services pursuant to a contracting preference under this title or any other provision of law, the Secretary shall give priority to a small business concern owned and controlled by veterans, if such business concern also meets the requirements of that contracting preference. ''(b) DEFINITION.—For purposes of this section, the term 'small business concern owned and controlled by veterans' means a small business concern that is included in the small business database maintained by the Secretary under section 8127(f) of this title.''.
Here's VA's thinking: …we are meeting our contracting goals with SDVOSB AND VOSB by far, so that must exempt us from the specifics of 109-461 Section 503.
This is indeed true that VA has met its goals year in and year out, but then again, why shouldn't VA be supporting veteran owned business and providing jobs to veterans? It is the Veterans Administration, right? VA contends—since they are meeting the goals—that Public Law 109-461 is a moot issue. Not so. The letter of the law must prevail. ~~
————————————————————————————————————————————————–VetLikeMe
President's Interagency Task
Force on Veterans Business Development
Mr. Joe Wynn recently provided this report of SBA's veteran business Task Formed in 2011 by President Obama: The Task Force convened on November 1.
What many thought was going to be a roundtable discussion on past and future actions on the Interagency Task Force on Veterans Business Development turned out to be a briefing by Ms. Johns and Rhett Jeppson on what SBA have been working on to address the needs of veterans starting a business and those in need of access to capital.
In addition, each of us were presented with a copy of briefing slides that have not yet
been released to the public which showed some statistics on veteran small businesses Marie Johns
which can also be viewed in the SBA Office of Advocacy's report that was published earlier this year. The slides also provided a brief overview of the Interagency Task Force on Veterans Small Business Development and how SBA had addressed about 5 of the 18 recommendations that the Task Force reported to the President back in Nov 2011. (See copy of attached Nov 2011 Task Force report for details).
http://tinyurl.com/b78epnl
In the Nov 2011 report, the 18 recommendations were sorted into 4 categories: (1) Increased Opportunities for Growth; (2) Improve and Expand Counseling and Training; (3) Reduce Barriers to Growth While Improving Coordination and Efficiencies; and (4) Other Priority Recommendations.
Under Increased Opportunities for Growth – Ms. Johns stated that SBA had increased the number of loans to veterans through the Patriot Express Loan program; created a new QuickApp for surety bonds to make it easier and faster to compete for contracts; and created an online tool to help Vets and contracting officers learn about federal procurement called GC Classroom. Planned activities under this category included (1) making the Patriot Express Loan Program permanent; (2) hosting Veteran Economic Forums; (3) and developing Vet-focused outreach materials.
Valerie Lewis stated that she was working with a veterans group out of California that had filed a lawsuit against the VA for violating the Vets First policy under PL 109-461. She also stated that she believed that the court would issue a ruling in favor of veteran business owners by next Spring. Charles Baker commented that Veteran business owners are being denied the opportunity to succeed in federal contracting due to the problems that exist within the federal procurement system. Charles also stated that he believes that many Veteran business owners are forced to operate as 'pass-throughs' in order to remain profitable.
Ms. Johns responded to many of the comments by first clarifying that the meeting was not an Interagency Task Force meeting so other agencies were not invited. She then stated that the purpose of the meeting was to brief us on the progress being made by SBA to assist Veteran business owners and to collect recommendations for future programs and services.
Following additional remarks regarding other SBA service recommendations, Ms. Johns stated that she would convene another meeting soon to discuss issues with the federal procurement system. The 1:30 pm meeting was then adjourned at 3 pm.
In closing, I would like to point out that the Ms. Johns and the Interagency Task Force on Veterans Business Development are required to submit their second report to the President this month. Its unclear at this time, what recommendations will be included in the 2012 report since there does not appear to be many accomplishments since the 2011 report.
——————————————————————————————
VetLikeMe is published quarterly. The Nation's only publication devoted solely to service disabled veteran owned business
@vetlikeme
Hardy Stone is the editor/publisher of VetLikeMe, the nation's only publication devoted to service disabled veteran owned business.
ATTENTION READERS
We See The World From All Sides and Want YOU To Be Fully Informed
In fact, intentional disinformation is a disgraceful scourge in media today. So to assuage any possible errant incorrect information posted herein, we strongly encourage you to seek corroboration from other non-VT sources before forming an educated opinion.
About VT
-
Policies & Disclosures
-
Comment Policy
Due to the nature of uncensored content posted by VT's fully independent international writers, VT cannot guarantee absolute validity. All content is owned by the author exclusively. Expressed opinions are NOT necessarily the views of VT, other authors, affiliates, advertisers, sponsors, partners, or technicians. Some content may be satirical in nature. All images are the full responsibility of the article author and NOT VT.