Former CIA Case Officer John Kiriakou is being railroaded to protect a National Security Secret: Who really did 9/11 and why
Former CIA Case Officer John C. Kiriakou is facing 30 months in the federal pen. According to the New York Times, Kiriakou's crime was passing the identity of an undercover CIA officer to a journalist.
But a quick peek behind the scenes reveals the real reason Kiriakou is being crucified: He revealed information about CIA officials involved in torturing innocent 9/11 patsy Khalid Sheik Mohammed (KSM) into endorsing a pre-scripted false confession.
Kiriakou is being railroaded to send a message to the intelligence community: Don't mess with 9/11 torture, the framing of patsies, and the forced confessions!
As VT readers know, the intelligence community leaks "classified" information like a proverbial sieve. (As it should – almost all "classified" information ought to be made public.) Of the tens of thousands of leaks that occur each year, only a tiny fraction are ever punished, legally or extra-legally.
So when a former CIA Case Officer is sent to prison for a relatively innocuous leak, we must ask why was this  guy singled out?
Kiriakou's "leak" was about as innocuous as it gets. Scott Shane, a New York Times journalist working on CIA torture stories, asked for names of those who knew something about the waterboarding of KSM and Abu Zubaydah, the mentally retarded "al-Qaeda kingpin" who was tortured into naming KSM.
Kiriakou, like all honest intelligence community folks, was presumably dismayed that those who tortured the false confessions out of KSM later destroyed all of the tapes and notes detailing the torture sessions, and then lied through their teeth about what had happened.
So he gave Shane the business card of Deuce Martinez, a former undercover CIA agent who was involved in the frame-up of al-Qaeda's Retard-in-Chief Abu Zubaydah and innocent 9/11 patsy KSM.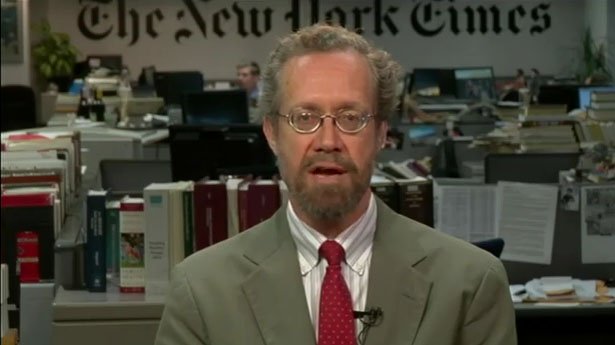 Shane is baffled by the government's contention that mentioning Martinez's name constituted a security breach:
Mr. Martinez, an analyst by training, was retired and had never served under cover; that is, he had never posed as a diplomat or a businessman while overseas. He had placed his home address, his personal e-mail address, his job as an intelligence officer and other personal details on a public Web site for the use of students at his alma mater. Abu Zubaydah had been captured six years earlier, Mr. Mohammed five years earlier; their stories were far from secret.
The government claims that despite Martinez's CIA role being public knowledge, Kiriakou's "crime" was revealing that Martinez had been involved in the Abu Zubayda and KSM frame-ups.
THAT was classified. Anyone who helps the American public understand what really happened during the torture sessions that elicited false confessions from Abu Zubaydah and KSM is a threat to National Security.
Khalid Sheikh Mohammed – Before his Capture
Kiriakou apparently also gave another journalist another name of a CIA officer involved in the "let's frame Abu Zubaydah and KSM" torture sessions.
So the government railroaded Kiriakou to send a message: Open your mouth about the torture sessions that framed the innocent 9/11 patsies, offer any names or information that could lead to the truth coming out, and you'll be sent up the river.
This information is still extremely sensitive. The ludicrous "19 hijackers" story breathlessly recounted in the 9/11 Commission Report is sourced almost entirely to non-verifiable, anonymous second-hand accounts of what KSM allegedly said while he was being subjected to long-term, excruciating torture.
The Commissioners were offered no access to KSM, nor were they given any recordings or transcripts of the torture sessions and alleged confessions. The entire 9/11 Commission Report, pre-written in outline form by 9/11-scriptwriter suspect Philip Zelikow before the Commission had even convened, is supposedly based on these anonymous, second-hand reports of what KSM said under long-term torture.
The most likely explanation: Zelikow wrote the 9/11 script, and KSM was tortured into reciting lines written by Zelikow – lines that support the fantasy "19 hijackers" narrative.
As I recently explained to 9/11 cover-up criminal Daniel Pipes on Press TV, the upshot of all this is that the US has become a dictatorship. Anyone who threatens to undermine the foundation of that dictatorship, by exposing 9/11 in a way that could stand up in court, will be made an example of.
All patriots in the intelligence community ought to be protesting the crucifixion of their colleague John Kiriakou, and redoubling their efforts to expose the truth of 9/11.
 ________________________________________
Dr. Kevin Barrett, a Ph.D. Arabist-Islamologist is one of America's best-known critics of the War on Terror.
He is the host of TRUTH JIHAD RADIO; a hard driving weekly radio show funded by listener donations at Patreon.com and FALSE FLAG WEEKLY NEWS (FFWN); an audio-video show produced by Tony Hall, Allan Reese, and Kevin himself. FFWN is funded through FundRazr.
He also has appeared many times on Fox, CNN, PBS, and other broadcast outlets, and has inspired feature stories and op-eds in the New York Times, the Christian Science Monitor, the Chicago Tribune, and other leading publications.
Dr. Barrett has taught at colleges and universities in San Francisco, Paris, and Wisconsin; where he ran for Congress in 2008. He currently works as a nonprofit organizer, author, and talk radio host.
ATTENTION READERS
We See The World From All Sides and Want YOU To Be Fully Informed
In fact, intentional disinformation is a disgraceful scourge in media today. So to assuage any possible errant incorrect information posted herein, we strongly encourage you to seek corroboration from other non-VT sources before forming an educated opinion.
About VT
-
Policies & Disclosures
-
Comment Policy
Due to the nature of uncensored content posted by VT's fully independent international writers, VT cannot guarantee absolute validity. All content is owned by the author exclusively. Expressed opinions are NOT necessarily the views of VT, other authors, affiliates, advertisers, sponsors, partners, or technicians. Some content may be satirical in nature. All images are the full responsibility of the article author and NOT VT.