THE WHITE HOUSE BLACK OPS: CIA FOR CYA
By Colonel Eugene Khrushchev
The shoo-in confirmation of Deputy National Security Adviser for Homeland Security and Counterterrorism John Brennan as director of the CIA was supposed to be low-key nonevent, fading out into oblivion the very first nanosecond it was announced.
But it hasn't – and hardly ever will be forgotten for a foreseeable future.
The freezing of public attention span has nothing to do – almost – with the character traits of the new Langley chief, but has inexorably linked with the White House Nobel Laureate closet infatuation with the Black Ops, conducted by the best toys for the big boys – RPA, remotely piloted aircraft – with a paternalistic passion of  'no prisoners left behind'.
The fleeting marriage of convenience between the GOPLINS and liberals – 'the wacko birds on right and left that get the media megaphone', as senator McCain so eloquently described – to sabotage, again, the nomination of CIA old hand and Obama's drone dispatcher has finally failed.
However, this tactical victory over Brennan confirmation has already cost US president dearly:  a strategic blowback, unprecedented in scope & scale.
Who would have thought that a steamy exchange of bodily fluids between the two West Point graduates, exposed by Florida femme fatale and her shirtless federal fan, (if it wasn't an elaborate honey trap), would topple director Petraeus and unintended nomination of the new CIA chief would reignite clamoring for transparency about torture and targeted killing, the agency's old & new pet projects.
Attorney General has gotten himself trapped haplessly into proxy legal war to justify benign dictatorial aspirations of the Commander in Chief to terminate without prejudice American subjects in America and over yonder.
Now when counterterrorism adviser has triumphal comeback to Langley as the top spook, he could return the favor to his protégé: step up to the media limelight & legislative scrutiny of his agency's past & future, deflect the negative publicity from besieged Barak Obama and exonerate him from alleged power grab Hussein ambitions.
John Brenan should cut that 'I ain't no nothing' Hillbilly posturing: what does it say about Commander in Chief when his pick for Spy in Chief, after all that years at the Farm, solemnly claims on camera to the whole world regarding EIT, enhanced interrogation  technique, that "I don't know what the facts are or what the truth is"?
Is that a kind of plausible deniability a pro like him is expected to sell to cover that tracks for his former & current boss at the White House?
At the confirmation  hearings, the nominee promised – or just paid a lip service – that if confirmed, it would be 'one of his highest priorities …to get his arms around' torture management program, exposed by SIC, Senate Intelligence Committee report  on detention & interrogation.
For Brennan, the question is no longer 'if' but when he'll come clean – forget moral high ground and ethical considerations – on efficacy of that EIT program.
Well, don't hold your breath that Lord of Spies would spill his guts even under duress of truth serum, hypnosis or electroshock therapy.
If Senator McCain doesn't call his bluff, the second-time president would still be guilty by association as second-hand sidekick of 'Dubya' Bush in charge of the same flee-bitten CIA – Coercive Interrogations Agency.
To be continued…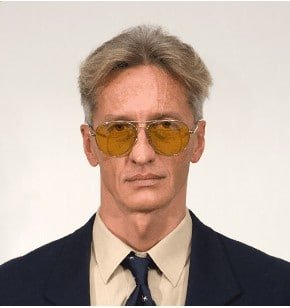 Colonel Evgeny Khrushchev, editorial board member of Veterans Today is also is the military analyst at Russia Today (RT)
Contrary to the family tradition, he didn't apply to Vladivostok Navy Academy to join the Pacific Fleet but enrolled in the Red Banner Institute specializing in Central Asian affairs.
Experience:  Afghanistan
PSYOPS officer of the 56th Airborne Assault Brigade in Gardez, Paktia, Democratic Republic of Afghanistan First Secretary of the Russian Embassy in the Islamic Republic of Afghanistan.
Yugoslavia
The Russian Airborne peace-keeping mission under the aegis of UNPROFOR.
The United States
The main mission: to promote rapport & rapprochement between Russian & American veterans, in close cohesion with US military attaché General Reppert and Special Forces General Metaxis.
* Led the 1st delegation of Soviet-Afghan Vets to the US at the invitation of VVA & VVC
* Addressed SOLIC Command and JFK Special Warfare School
* Consulted CBS 60 Minutes on the Soviet campaign in Afghanistan
* Interviewed by ABC 20/20 and Discovery Channel
* Featured by France Press, Boston Globe and USN& WR during the 1st Moscow putsch.
Inspired by Chinese strategy, Persian Sufi poetry and British cats; addicted to Country & Blues and muscle cars.
Favorite personal/personnel carrier – KA-50 Black Shark, due to financial & social constraints, settled for KTM 950 SM.
ATTENTION READERS
We See The World From All Sides and Want YOU To Be Fully Informed
In fact, intentional disinformation is a disgraceful scourge in media today. So to assuage any possible errant incorrect information posted herein, we strongly encourage you to seek corroboration from other non-VT sources before forming an educated opinion.
About VT
-
Policies & Disclosures
-
Comment Policy
Due to the nature of uncensored content posted by VT's fully independent international writers, VT cannot guarantee absolute validity. All content is owned by the author exclusively. Expressed opinions are NOT necessarily the views of VT, other authors, affiliates, advertisers, sponsors, partners, or technicians. Some content may be satirical in nature. All images are the full responsibility of the article author and NOT VT.