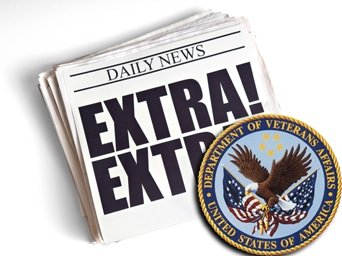 For COMPLETE summaries, see this month's CTU-Online PDF

This issue of CTU-Online contains 10 summaries:
Evidence reviews of PTSD prevention and treatment: The Agency for Healthcare Research and Quality recently released two research syntheses of interventions for PTSD in adults, with one focused on approaches for prevention and the other on treatment. Read more…
Special journal issue on returning Veterans: A recent issue of Psychological Services focuses on challenges faced by Veterans who served in OEF/OIF/OND and interventions that may help. Read more…
Treatment
Cognitive Processing Therapy is feasible even in low resource environments
Considerable evidence exists showing that CPT is effective in specialized PTSD programs and research studies. A question for all manualized treatments is how well they can be used in settings with fewer resources—ranging from clinical practice in the community to environments with few advanced mental health care practitioners. A recent study indicates the CPT can be delivered successfully in settings that have limited mental health resources and by clinicians who do not have advanced training. Read more…
A new take on skills training before CBT for PTSD
A 2010 study found that Skills Training in Affect and Interpersonal Regulation (STAIR), relative to supportive counseling, before exposure therapy led to better retention and outcomes (see the October 2010 issue of CTU-Online). Recently, Australian researchers reported an RCT of another phased approach for PTSD, but important questions about augmenting PTSD treatment with preparatory training remain. Read more…
Patterns of sudden gains in Prolonged Exposure and sertraline treatment
Large, rapid improvements in symptoms during treatment, termed sudden gains, are linked to better outcomes. Now, the first study to compare sudden gains from Prolonged Exposure and sertraline for PTSD examined not only if both treatments yield gains but when. Read more…
Reduced suicidal ideation following trauma-focused treatment
VA has increased efforts at suicide prevention as part of continuing efforts to enhance mental health care for Veterans. A study by researchers from the National Center for PTSD suggests that PTSD treatment itself may help address suicidal ideation. Read more…
Mindfulness-based treatment for combat-related PTSD
Mindfulness-based cognitive therapy has been shown to reduce depression episodes but has not been studied as a PTSD treatment, until recently. Investigators from the Ann Arbor VA Medical Center evaluated MBCT adapted for PTSD among Veterans with combat-related trauma. Read more…
Another look at eye movements in EMDR
Research findings are mixed on whether the eye movements in Eye Movement Desensitization and Reprocessing are necessary for patient improvement. A new meta-analysis of EMDR studies suggests eye movements do make a difference, although the outcomes analyzed limit generalizing the findings to PTSD specifically. Read more…
Preliminary support for CBT-I plus imagery rehearsal
Many Veterans who benefit from PTSD treatment continue to suffer from sleep problems. One treatment with solid evidence is cognitive-behavioral therapy for insomnia (CBT-I). Another treatment, imagery rehearsal therapy, has more mixed support. A new randomized controlled trial tested a combination of the two approaches for treating sleep outcomes and PTSD among OEF/OIF Veterans. Read more…
OEF/OIF/OND Veterans
Differing clinical needs of OEF/OIF/OND Veterans
It has become increasingly clear that men and women who served in the wars in Iraq and Afghanistan differ from Veterans of prior eras in the way they present and the way they interact with the VA healthcare system. A study by investigators from the National Center for PTSD indicates that clinicians working in VA PTSD inpatient programs perceive the differences to be substantial. Read more…
Symptoms of PTSD have differential associations with family violence and stranger violence
PTSD is associated with an elevated risk of aggressive behavior, although extreme violence is rare. But PTSD is a disorder comprised of many symptoms, and now new findings show specific linkages between particular symptoms and different types of violence. Read more…
PTSD is associated with sexual dysfunction in returning male Veterans
Individuals with PTSD often experience a range of functional difficulties. The focus of most research has been on occupational and psychosocial domains, but studies have also shown that sexual functioning is an area of concern for both men and women with PTSD. A recent study by investigators at the University of California in San Francisco and the San Francisco VA Medical Center replicates prior findings and suggests that the association between PTSD and sexual dysfunction is especially pronounced. Read more…
Tell a friend about CTU – Online. Subscribe at: http://www.ptsd.va.gov/professional/newsletters/ctu-online.asp
Sign up for the PTSD Monthly Update. Subscribe at: http://www.ptsd.va.gov/about/subscribe.asp
---
CTU-Online, the Clinician's Trauma Update, is an electronic newsletter produced by the Department of Veterans Affairs, National Center for PTSD. CTU-Online provides summaries of clinically relevant publications in the trauma field with links to published abstracts or full text articles when available. Please send any feedback to [email protected].
ATTENTION READERS
Due to the nature of independent content, VT cannot guarantee content validity.
We ask you to
Read Our Content Policy
so a clear comprehension of VT's independent non-censored media is understood and given its proper place in the world of news, opinion and media.
All content is owned by author exclusively. Expressed opinions are NOT necessarily the views of VT, other authors, affiliates, advertisers, sponsors, partners or technicians. Some content may be satirical in nature. All images within are full responsibility of author and NOT VT.
About VT
-
Read Full Policy Notice
-
Comment Policy