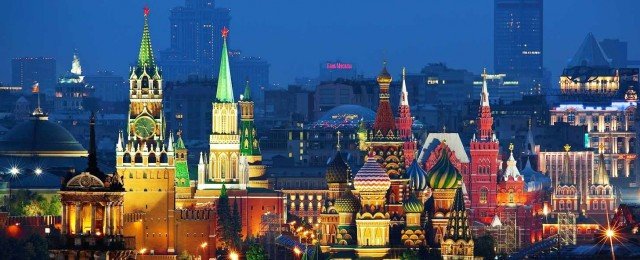 Our shadow government exposes itself with Syrian flank moves on Russia
… by  Viktor Titov,   … with  New Eastern Outlook, Moscow
[ Editors Note: We have long editorialized here that it is not just the Obama administration pushing for chaos in the Mid East. Those who have always profited from regional chaos have a dog in this fight and they are not about to give up. Vikor Titov does an excellent job here dissecting the four Senator clowns selected to put Russian sanctions on the table to start 'preparing the minds' of the public framing Russia as a threat that needs to be addressed, when in fact Putin is reacting to our obvious threats. It is also a pleasure to see someone writing in their second language using a term like 'losing their marbles'!

So once again, our political leadership treats us with utter contempt with their blatant special interest ploy. I deem what they are doing to be a national security threat because they are attempting to frame a false threat as a cover to an offensive one we are engaged in, where our leadership will not even bother to justify its actions other than to claim they are pursuing our 'interests'.  But we do not know who exactly they mean using the term 'our'…or what they mean by 'interests'. I sense they don't want to tell us because they know we would object, hence all the smoke and mirrors.

The two lady senators from New Hampshire were a surprise, as NH and Vermont are states where their politicians historically tend to end up on the usual strings we see attached to so many others. This four pack of Senators is an obvious construction, put together by some special interest. I am going to be calling them to today to ask they how they got involved.  If you call also, I can assure you it will get their attention. They are used to doing things like this without any negative feedback… Jim W. Dean ]

Jeanne Shaheen (D-NH)        http://www.shaheen.senate.gov/         DC (202) 224-2841

Kelley Ayotte (R-NH)        http://www.ayotte.senate.gov/         DC 202-224-3324

Richard Blumenthal (D-CT)      http://www.blumenthal.senate.gov/       DC (202) 224-2823

John Cornyn (R-TX)       http://www.cornyn.senate.gov/public/     DC Main: 202-224-2934
 _______________________________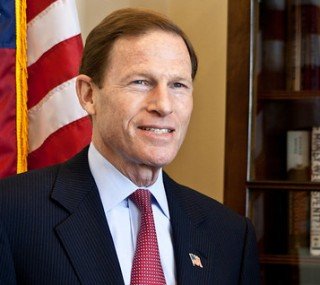 Here we go.  Not only has it gotten to the point that there have been allegations of Moscow, they say, of being a Damascus accomplice in their use of chemical weapons against insurgents and civilians, but now it's gone as far as blackmailing Russia.
Senate proxies are threatening the possibility of sanctions against the largest Russian banks, and this is predominantly done by the government, but what faction?
As they say, all's fair in love and war! But this is just going too far!
It seems that, from intensively thinking of how to get themselves out of a bind, which Washington has brought upon itself through Obama's menacing and peremptory threats calling for air strike on Syria, some people on Capitol Hill have "lost their marbles".
Although, one cannot discount the possibility that the White House is behind this move, trying to twist Russia's arm or, at the very least, test her "resilience".
Consequently, four American senators, two democrats and two republicans, appealed to the American government to impose sanctions against a few large Russian banks, such as Gazprombank, VTB and VEB. The reason for this, in the senators' opinion, is that the banks, they say, finance the activities of the Syrian government.
According to the senators' letter to the State Treasury, VEB handles payments for the delivery of S-300 missile batteries to Syria, Gazprombank provides a financial channel to pay for supplies of Syrian oil and VTB holds assets of the president Bashar al-Assad.
The letter addressed to the Finance Minister Jacob Lew was signed by senator-democrats Richard Blumenthal (Connecticut) and Jeanne Shaheen (New Hampshire), and the republicans John Cornyn (Texas) and Kelly Ayotte (New Hampshire).
"According to numerous reports, banks such as VTB, Vneshekonombank, and Gazprombank are carrying on 'business as usual' with Syria, and have repeatedly undermined American, European Union, and United Nations sanctions. Veneshekonombank's facilitating Syrian payments for S-300 missile batteries, VTB's holding President Assad's personal funds, and Gazprombank's making payments for crude oil," states the letter.
In the senators' opinion, the assistance of Russian banks is helping the Syrian government buy weapons and continue the civil war. "In our view, these institutions are complicit in prolonging the brutal conflict in Syria and should be barred from the U.S. financial system," state the American legislators.
Senator Blumenthal clarified to the Politico newspaper, "We can freeze their assets. We can stop them from doing business in the United States, prevent their employees from traveling here."
The Treasury representative did not comment on the senators' letter but he noted that Washington has already imposed sanctions to pressure the Syrian government.
"The senators are misleading the American public, our bank does not hold any assets for the Syrian government," VTB commented to the press. "No one from the States came to us for information, so we believe that this initiative is simply an attempt to further dramatize the situation and to disrupt the upcoming Syrian peace process."
VEB has told the media that, historically, VEB has acted as a government bank, in part dealing with Russia's external debt, which includes their accounts with Damascus. The bank does not conduct any other commercial operations with the Syrian Central Bank, its government or other government-controlled organizations.
All VEB operations are done strictly in accordance with the sanctions against Syria approved by the European Union and UN. Russian experts cannot fathom how one would impose these sanctions in the first place.
"Four senators are not the whole Senate," said Pavel Nefidov, General Director of the Financial and Banking Council of CIS. "What is most important here is that Russian banks are operating within international agreements. From a legal standpoint, there is nothing illegal in keeping Syrian assets in Russian banks."
Nevertheless, Nefidov thinks that the US threats are very unpleasant for Russia. The threats, by the way, undermine New York's status as an international financial center; because this begs the question of to what extent it obeys international standards and not the interests of political tendencies within the country.
"One cannot just impose sanctions, it goes against international regulations," said Akhmat Glashev, an advisor on criminal law at the law firm Yegorov, Puginsky, Afanasiev and Partners. "Banks would have full rights to sue. To impose sanctions, one would first have to prove that Russian financial institutions financed terrorism, human trafficking or some other illegal activity. However, co-operating with Syria within legal agreements is a completely normal process."
Incidentally, the attorney reminds us, Washington also has trade and economic agreements with Damascus, and they continue to be valid. However, even if sanctions were imposed, it would not likely cause a significant blow to Russian banks.
"The inconvenience would be in the additional costs, because it would be necessary to transfer a portion of the dollar accounts from American correspondent accounts to financial institutions in other countries. Our banks would then work through Europe, Singapore or Hong Kong, which would cause America to lose a large chunk of financial operations," Nefidov clarified.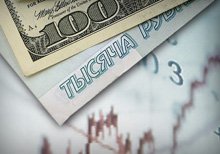 The senators, and those backing them, forgot one thing. Russia is a fairly self-sufficient country. And it has long been on the path towards depending on the currency basket in its accounts abroad.
In offering such foolish measures, Washington is shooting itself in the foot. After all, it is not difficult for Moscow and the largest Russian banks to convert to the euro, the Yuan or some other international currency, or just hold their accounts with other nations altogether.
Thus, if the dollar's operations shrink on the territory of a space as large as Russia, then the loss, along with its international reputation, would be entirely on side of the States and its federal reserves.
The allegations of the "senator-initiators" are laughable. Russia has not cut its trade and economic ties with Syria, and it does not participate in certain collective measures to economically force Syria to capitulate.
All Russian military supplies to Damascus are absolutely legal, whereas arming the insurgents, which is being done by the CIA, contradicts international regulations. And it still needs to be determined where these weapons are actually ending up.
Perhaps, they are going directly to the Dzhabhat en-Nusra insurgents, that is, Al-Qaeda affiliates. This is punishable with sanctions according to international conventions, which were passed, among others, with the active participation of Washington, to deal with sponsors of international terrorism. The senators need to first sort things out on their own soil, and then remember that when in Rome…
Blackmail is blackmail, simple as that. But such cheap tricks won't work with Russia. You've chosen the wrong enemy, senator sirs and madams!
Viktor Tivov has a Ph.D. in historical sciences and is a political analyst on the Middle East, with a special report for the online magazine New Eastern Outlook.

Editing:  Jim W. Dean
____________________________________
Jim W. Dean was an active editor on VT from 2010-2022.  He was involved in operations, development, and writing, plus an active schedule of TV and radio interviews.
ATTENTION READERS
We See The World From All Sides and Want YOU To Be Fully Informed
In fact, intentional disinformation is a disgraceful scourge in media today. So to assuage any possible errant incorrect information posted herein, we strongly encourage you to seek corroboration from other non-VT sources before forming an educated opinion.
About VT
-
Policies & Disclosures
-
Comment Policy
Due to the nature of uncensored content posted by VT's fully independent international writers, VT cannot guarantee absolute validity. All content is owned by the author exclusively. Expressed opinions are NOT necessarily the views of VT, other authors, affiliates, advertisers, sponsors, partners, or technicians. Some content may be satirical in nature. All images are the full responsibility of the article author and NOT VT.