… by  Jim W. Dean, VT Editor   … with  Press TV, Tehran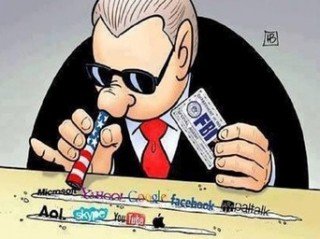 [ Editors Note:  This comes as no surprise to any of us old timers.  Anything that in the Internet that is connected to anything else can be intercepted anywhere along the line. Data centers are obviously a prime target.
And yes folks, as long is it is done 'overseas' it is perfectly legal and always has been. It fact, it is so legal that no stink has ever been made about it before.
As for spying on allies, a lot of the silliness going on about that is crocodile tears. We occasionally publicly mention  that Israeli operations here are 'extensive'. Even less is said about the French.
They are the folks who tapped the first class seats on their Concorde fleet to see what the rich folks were talking about once they got nice and relaxed with a few drinks.
As for tapping the phones of leaders, name me a country who would not do this if they had the ability to do so? And for all this righteous indignation by the EU folks over their communication intercepts, how many of you have read one word about the Israelis doing that same thing, and for a long long time? I have not seen a single word in print. Gooollie!!! Imagine that. They all  must have just forgotten that the Zios are way up at the top on intercept espionage.
Not even the NSA will complain publicly of our own security being compromised via the Zio's espionage by infiltrating Homeland Security from day one with Mr. Chertoff's hard wiring them into the key communication slots that they wanted.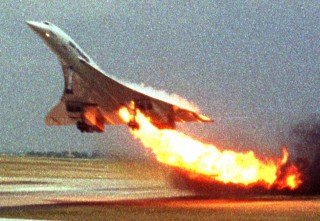 Another huge item that never gets discussed are these online back up data storage companies. Who do you think dreamed all that up?
I am going to store all my archive files at your house, and I have to pay you to do this. And you can tell me what your name is because that is secret.
And when I ask to see your last data mining report for a company officer background check you tell me that would be an invasion of your privacy? Oh…that is cute. You should to stand up comedy!
How secure to you think their facilities are for everything flowing into them being grabbed…or that they are the grabbers themselves? The Cloud is another extension of someone wanting to get everybody's storage 'out there' where they could get at it…as 'out there' has a kind of an over seasy sound to it, which makes it legal to grab. Are you beginning to see how extensive the planning for all of this has been?
The final irony is on Google. It led the way in collecting everything they can about you, saving a record of your searches forever, and then selling that information to strangers…they feel they have been violated? That is a hoot. Please pass the Kleenex as I am laughing so hard the tears are flowing… Jim W. Dean ]
________________________________
Published on Press TV – October 30, 2013
Newly leaked documents show the US National Security Agency infiltrates the main communication links that connect Yahoo and Google's data centers outside the US.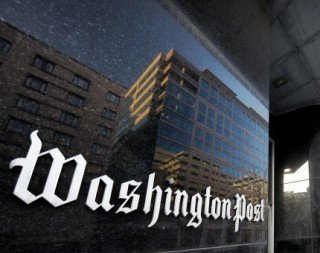 On Wednesday, the Washington Post broke the story based on documents obtained from former intelligence contractor Edward Snowden and interviews with knowledgeable officials.
According to the
Post
's report, the US spy agency, along with its British counterpart, the Government Communications Headquarters (GCHQ), secretly breaks into the internal networks of Yahoo and Google and intercepts information flowing between data centers that these two largest Internet companies by overall data traffic maintain across the globe.
By tapping into those networks, the NSA collects hundreds of millions of user accounts belonging to all people around the world.
According to a top secret document, the NSA sends millions of records every day from the two Internet companies to data warehouses at its headquarters at Fort Meade, Maryland.
The records collected by the NSA range from "metadata," information like who sent or received emails and when, to content including text, audio, and video.
"We have long been concerned about the possibility of this kind of snooping, which is why we continue to extend encryption across more and more Google services and links," Google said in a statement.
The NSA already collects large amounts of online communications under a program, codenamed PRISM, which requires US Internet companies, including Yahoo and Google, to hand over their users' data after they receive orders from the Foreign Intelligence Surveillance Court.
However, the NSA's operations on Yahoo and Google's internal networks take place outside of the US because they would be illegal in the US.
According to the Washington Post, the White House and the Office of the Director of National Intelligence, which oversees the NSA, refused to confirm, deny, or explain why the US spy agency conducts such "full take" operations on Yahoo and Google's networks.

 [youtube avP5d16wEp0]
Editing:  Jim W. Dean
___________________________________
Jim W. Dean was an active editor on VT from 2010-2022.  He was involved in operations, development, and writing, plus an active schedule of TV and radio interviews.
ATTENTION READERS
We See The World From All Sides and Want YOU To Be Fully Informed
In fact, intentional disinformation is a disgraceful scourge in media today. So to assuage any possible errant incorrect information posted herein, we strongly encourage you to seek corroboration from other non-VT sources before forming an educated opinion.
About VT
-
Policies & Disclosures
-
Comment Policy
Due to the nature of uncensored content posted by VT's fully independent international writers, VT cannot guarantee absolute validity. All content is owned by the author exclusively. Expressed opinions are NOT necessarily the views of VT, other authors, affiliates, advertisers, sponsors, partners, or technicians. Some content may be satirical in nature. All images are the full responsibility of the article author and NOT VT.