The Afghan traditional jirga has been hijacked so that the United States and war profiteers can benefit.

Dear Secretary John Kerry:

I am extremely concerned about what is happening in Afghanistan and what my U.S. government is doing. I am hearing from many influential and respected Afghans inside Afghanistan that the political situation is a mess, because the November 21, 2013 gathering (the Obama Jirga) to review the proposed Bilateral Security Agreement was not a "true", independent Afghan Jirga, and U.S. government officials are basically trying to force Karzai to sign this agreement.
I am also concerned because I believe my U.S. government's foreign policy and approach regarding Afghanistan and recent actions are not the right ones that need to be taken. They will not lead to true peace nor benefit the majority of ordinary Americans and Afghans.  They will benefit a few war profiteers only. I believe the United States still wants to win this war at no cost even though this war cannot be won.


I believe Mr. Steven Biddle in his essay, Ending the War in Afghanistan  in the recent issue ( September/October, 2013) of  Foreign Affairs, is exactly correct about the United States' predicament and what  are the right solutions for America and Afghanistan. As Mr. Biddle has stated and as I have written you many times, the United States needs to hold sincere and true direct negotiations with the Afghan Resistance to hammer out a negotiated peace agreement or the other alternative is to cut our losses and completely withdraw from Afghanistan. There is no winning this war. I believe this is a shameful foreign policy and actions by the U.S. government.
According to many influential, educated and respected Afghans, who presently are residing in Afghanistan, the November 21, 2013 gathering to consider and approve the proposed bilateral security agreement was not a real Afghan national "Jirga".   I believe it was an attempt by the U.S. Obama Administration to control the internal affairs and decisions of the Afghan government. The participants were not dignitaries.


I believe they represented the United States', war profiteers' and drug traffickers' interests. All of the participants were war profiteers, former communists, warlords, and Afghans on the CIA payroll. The Afghan majority was not represented. I believe this was an Obama "Jirga" .The Afghan jirga tradition has been destroyed and hijacked so that the United States and war profiteers can benefit. I believe that it was shameful that our government tried to control this gathering and the outcome. Please see the attached photo of U.S. Ambassador Cunningham, a U.S. General and others, who were in the top tier of the gathering meeting place, trying to control or pilot the gathering and its outcome.


I believe none of the U.S. officials should have been present if this truly was an independent Afghan jirga. It obviously was not. I believe the Obama Administration should be ashamed and embarrassed for stooping to such desperate measures to control the internal affairs of another country.  I believe it might be time for the Obama Administration to stop listening to the advice of the DOD, CIA, Pentagon, national security neoconservatives and Afghan war profiteers and start listening to the American people and the Afghan educated intellectuals, who do not have blood on their hands to guide the Obama Administration on how to honorable end this war.
I believe the U.S. government can still benefit from the vast untapped natural resources and other mineral wealth even if it takes the honorable path to end the war. I believe it will be more beneficial economically, strategically and politically to the United States to do the right thing.


In addition, I believe the Afghan people will suffer for another decade or longer if this security agreement which allows foreign troops probably 30,000 and mercenaries on the ground. Also, ordinary Americans will suffer. Can we American people afford this war (after 2014 it will cost about 6.5 Billion per year to pay for the ANSF and another 2 billion in aid? Will Americans and Congress want to continue paying for the corrupt government, war profiteers, communist war criminals, and war lords? I doubt it.
I know we cannot afford it.  I think Americans will wake up very soon and stop paying.  How much will it cost Americans to keep the nine permanent military bases and American mercenaries? I guess trillions of dollars which we do not have.  That is why there needs to be a negotiated settlement with the Afghan Freedom Fighters and the U.S. for peace and/or a complete withdrawal of foreign troops.
Are the American people really going to be paying those trillions of dollars to stop Al Qaeda in Afghanistan? Please show me where Al Qaeda is in Afghanistan?  I think from an Afghan villagers' perspective the only terrorist bases inside Afghanistan are the foreign military bases that are detaining, torturing, seizing, killing, bombing, raping and occupying them.
It is time the United States does the right thing. Otherwise, I believe the United States will suffer the same fate as the former Soviet Union and other empires such as the Romans, which collapsed due to corruption, imperialism, and lack of morality. I do not want to see that happen to the United States. It is time that the United States accepts a loss and does the right thing regarding the war.
Sincerely,
Kadir A. Mohmand
Former Representative of Afghanistan's Freedom Fighters in the 1980s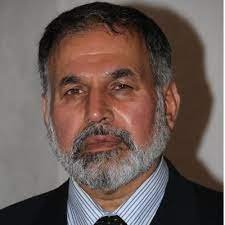 Abdul Kadir Mohmand was born in Kabul, Afghanistan. He currently resides at Kalamazoo, Michigan. He graduated from Kabul High School. On an UNESCO scholarship, Mr. Mohmand studied at Sofia University, Bulgaria from 1976 until 1978 when his studies were interrupted by the Communist seizure of power in Afghanistan. The new Afghan Communist government ordered the Bulgarian government to return him to Afghanistan because he was anti-communist. Mr. Mohmand requested political asylum. With the help of the United Nations and the U.S. Embassy, he arrived to Italy and then the United States in 1979.
Mr. Mohmand returned to his studies and earned his B.S. in 1983 from Western Michigan University. He found employment in various positions in the engineering business. For many years, he worked for BFI and was country operations manager for BFI Italia. Currently, Mr. Mohmand owns a shopping center and develops commercial properties.
During the 1980s, Mr. Mohmand was the Representative of the Afghan Mujahideen for North America. During the 1980s, Mr. Mohmand returned to Afghanistan to fight as a freedom fighter against the Soviets and Afghan communists. Through an arrangement with Borgess Hospital in Kalamazoo, Michigan, Mr. Mohmand would bring back wounded Afghan children and Mujahideen for medical treatment at Borgess and recuperation in his home in Kalamazoo. He formed and was president of a nonprofit, Aid for Afghanistan.
In the 1980s, Mr. Mohmand also worked with the Committee for a Free Afghanistan in Washington D.C to bring wounded Afghans to the United States for medical treatment.
For the past four decades Mr. Mohmand has dedicated his life to working to achieve true peace and stability in Afghanistan.
A few years ago, Mr. Mohmand organized educated Afghans intellectuals across the world who drafted a comprehensive plan for peace. Presently, he has united many different Afghan peace organizations under one umbrella. The goal of this network is to unite Afghans to bring true peace in and the independence of Afghanistan. This network wants to be the bridge between the Afghan freedom fighters and the silent Afghan majority, and the Western World in any peace negotiations.
Mr. Mohmand wants true peace and stability in Afghanistan. As a veteran of war, Mr. Mohmand hates war.
ATTENTION READERS
We See The World From All Sides and Want YOU To Be Fully Informed
In fact, intentional disinformation is a disgraceful scourge in media today. So to assuage any possible errant incorrect information posted herein, we strongly encourage you to seek corroboration from other non-VT sources before forming an educated opinion.
About VT
-
Policies & Disclosures
-
Comment Policy
Due to the nature of uncensored content posted by VT's fully independent international writers, VT cannot guarantee absolute validity. All content is owned by the author exclusively. Expressed opinions are NOT necessarily the views of VT, other authors, affiliates, advertisers, sponsors, partners, or technicians. Some content may be satirical in nature. All images are the full responsibility of the article author and NOT VT.