Home
Authors
Posts by Kadir A. Mohmand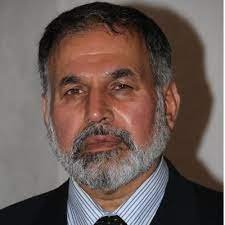 Abdul Kadir Mohmand was born in Kabul, Afghanistan. He currently resides at Kalamazoo, Michigan. He graduated from Kabul High School. On an UNESCO scholarship, Mr. Mohmand studied at Sofia University, Bulgaria from 1976 until 1978 when his studies were interrupted by the Communist seizure of power in Afghanistan. The new Afghan Communist government ordered the Bulgarian government to return him to Afghanistan because he was anti-communist. Mr. Mohmand requested political asylum. With the help of the United Nations and the U.S. Embassy, he arrived to Italy and then the United States in 1979.
Mr. Mohmand returned to his studies and earned his B.S. in 1983 from Western Michigan University. He found employment in various positions in the engineering business. For many years, he worked for BFI and was country operations manager for BFI Italia. Currently, Mr. Mohmand owns a shopping center and develops commercial properties.
During the 1980s, Mr. Mohmand was the Representative of the Afghan Mujahideen for North America. During the 1980s, Mr. Mohmand returned to Afghanistan to fight as a freedom fighter against the Soviets and Afghan communists. Through an arrangement with Borgess Hospital in Kalamazoo, Michigan, Mr. Mohmand would bring back wounded Afghan children and Mujahideen for medical treatment at Borgess and recuperation in his home in Kalamazoo. He formed and was president of a nonprofit, Aid for Afghanistan.
In the 1980s, Mr. Mohmand also worked with the Committee for a Free Afghanistan in Washington D.C to bring wounded Afghans to the United States for medical treatment.
For the past four decades Mr. Mohmand has dedicated his life to working to achieve true peace and stability in Afghanistan.
A few years ago, Mr. Mohmand organized educated Afghans intellectuals across the world who drafted a comprehensive plan for peace. Presently, he has united many different Afghan peace organizations under one umbrella. The goal of this network is to unite Afghans to bring true peace in and the independence of Afghanistan. This network wants to be the bridge between the Afghan freedom fighters and the silent Afghan majority, and the Western World in any peace negotiations.
Mr. Mohmand wants true peace and stability in Afghanistan. As a veteran of war, Mr. Mohmand hates war.