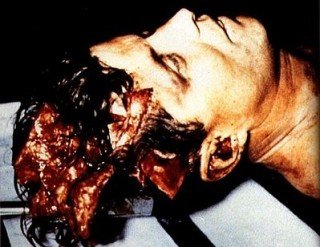 Response to Comments
Firstly, I hope everybody had a lovely Christmas.  Some of the comments on last week's article were a bit puzzling, with respect.  I can see why some could mistakenly think I am anti-German, but anti-American?  I love America, and have probably seen more of your beautiful country than most Brits.  At last count I have visited 39 American states, hoping to see visit more in 2014.
I am not sure where Captain Obvious is coming from with respect.  SS-Standartanführer Otto Skorzeny was German, not American.  Head of the Terrorism and Sabotage Section of the DVD after '44, he was Abwehr before July of that year, one of Admiral Canaris's boys inside the SD.  He was never a Nazi – he was too intelligent for that.  He just pretended to be a Nazi.
Operation Paperclip, in its various guises, was a German, not an American operation.  It was German assets inside the OSS, then the CIG, then the CIA, bringing their own people into the USA after '45.  Allen Dulles was one of the key players, ditto Rear Admiral Hillenkoetter, director in turn of the CIG and CIA.  Why blame America for something the Germans did?
I don't just watch old war-movies!   Since this is a website primarily devoted to defense and intelligence matters my classic movie of the week is usually on one of those themes.  I love all kinds of movies, as it happens.  Just been re-watching one of my favourite comedies, John Hughes's brilliant Planes, Trains and Automobiles, starring Steve Martin and the late, great John Candy.  The scene at the 'Marathon' rental counter in St Louis, with Edie McClurg, is an absolute hoot.  If the fine folk with Avis over at BWI are reading these, please don't think I think the fictional 'Marathon' was based on Avis!
I was a bit puzzled by the comment that I was arguing a 'conspiracy theory' on the Kennedy assassination, but had underestimated the number of bullets.  If twenty rounds were fired, then there had to be a conspiracy, surely?  How could Oswald have fired twenty shots, with antique rifle, without a clip or zeroed-in sights?
The State of the Lincoln
I was intrigued by the observation that some eyewitnesses thought the Lincoln was riddled with bullets.  Clearly the car should have been preserved as evidence.  The fact that it was repaired straight away just adds to the overwhelming body of evidence that there was a cover-up.
Eyewitness testimony can be notoriously unreliable, but that does not mean that it should be discounted altogether.  Establishing the precise amount of damage to the car after the assassination is important to determining how many bullets were fired.  I am far from saying that seven is the upper limit.  What I am saying is that once we get beyond three we start leaving the Warren Commission and the lone gunman theory behind.
The wounding of a passer-by and the damage to the edge of the windshield do not seem to be controversial by the way.  They just get forgotten about by those pushing the lone gunman theory, because they can't explain where the shots came from.
The throat wound
Thanks 'Chandler' for reminding us of your earlier comment, about the surgeon at Parkland stating that the throat wound was an entrance wound.  Yes!  I was unaware that LBJ had his head in his hands as his car entered Dealey Plaza, but the comment has the ring of truth about it.
It is interesting that scarcely any of the published footage shows LBJ's reactions at the time, yet he was in the motorcade.  What was he doing before the shooting and how did he react to the assassination?  Since he was expecting it he may not have looked too surprised, although it is always good policy for the Vice-President to try and look surprised when the president is shot.
The Secret Service Stand-Down
As 'Chandler' rightly observes there was a Secret Service stand-down.  It probably started at Love Field.  The most visible aspect of it was the withdrawal of the agents on the rear of the car.  Good comment about the open window in TSBD.  Open windows are not encouraged on presidential routes.  If you don't believe me try opening a window and poking a rifle through it – even an old Italian rifle – next time President Obama drives by and see what happens.
ID on one of the shooters
The whole point of VT is to encourage discussion, not all of it posted.  My comments on at least one shot having been fired from a storm drain prompted some one to come forward with some interesting intelligence.  The lead needs more work, but could lead to the identification of one of the shooters, a hitman with a history of working for LBJ.  Let's just say that my interest is engaged!
This week's classic movie: Tora! Tora! Tora!
Made in 1970 and recently seen again on British TV, the movie involved almost as many logistics as the original sneak Japanese attack.  A Japanese-American co-production it made a fair effort to portray events from the Japanese side.
Unlike Midway the ensemble cast did not include many big names.  Nevertheless there are some fine performances, notably from Jason Robards as General Short, George Macready as Cordell Hull, Martin Balsam as poor Admiral Kimmel and E.G. Marshall as Colonel Bratton.  There is an attempt to address the intelligence aspects, particularly the distribution of the MAGIC intercepts.
There is humor as well – an officer wanting to cite a Jap pilot for safety violations, e.g.   Not only was he attacking the US fleet in harbour at peacetime, on a Sunday, he was guilty of low flying!  Hopefully a hotshot P-40 pilot flamed his ass.
The movie does not go deep however.  In particular it misses the three key Axis players involved, each of whose names would have been known in Tokyo in 1970, although the third might not have been known in Tokyo in 1941, as the Abwehr would not have been keen to expose their sources.  The first was the highest-ranking Axis spy in Washington in World War II, General Marshall, the guy who did so much to help rebuild Germany with his eponymous plan.
The second was Admiral King and the third was Roscoe Hillenkoetter, then a Lieutenant on the West Virginia.  Not long after Midway King had him replace the brilliant Joe Rochefort, on the grounds that Joe was too good for the Japanese, and having an Abwehr agent in charge of intelligence for the Pacific Fleet would mean that the Japs would always be waiting, dug in.  Roscoe threw a lot of good lives away.
Happy New Year everybody!
Michael Shrimpton was a barrister from his call to the Bar in London in 1983 until being disbarred in 2019 over a fraudulently obtained conviction. He is a specialist in National Security and Constitutional Law, Strategic Intelligence and Counter-terrorism. He is a former Adjunct Professor of Intelligence Studies at the American Military University.
Read Articles from Michael Shrimpton;
ATTENTION READERS
We See The World From All Sides and Want YOU To Be Fully Informed
In fact, intentional disinformation is a disgraceful scourge in media today. So to assuage any possible errant incorrect information posted herein, we strongly encourage you to seek corroboration from other non-VT sources before forming an educated opinion.
About VT
-
Policies & Disclosures
-
Comment Policy
Due to the nature of uncensored content posted by VT's fully independent international writers, VT cannot guarantee absolute validity. All content is owned by the author exclusively. Expressed opinions are NOT necessarily the views of VT, other authors, affiliates, advertisers, sponsors, partners, or technicians. Some content may be satirical in nature. All images are the full responsibility of the article author and NOT VT.