Iran back on nuclear path if Geneva deal violated
I am going to try to post some of Press TV's top stories (usually in the evenings) to give readers here a peek at what caught the attention of their international audience. These top stories run on a 24-hour clock… you'll notice them rolling off when they are 25 hours old.
This struck me as Iran wanting to get in their version of 'all options are on the table'. And it was cute really. All they would do is crank their civilian nuclear program back up to the level it was, and of course, they have no plans to invade the US. They are short on transportation, and no one there would want to invade us anyway.
The Swedish foreign minister is in Tehran until Thursday. He lost no time in getting out a statement that a complete nuclear deal should be wrapped up in six months…the sooner the better.
So as we expected, there is pent up investment demand ready to go into Iran, where it is taking a pass on other places, like the West. Do you see a bit of irony there?
You will notice virtually no indepth analysis in Western media as to why their own multinationals want to invest in the bogeyman Mullah land. What do they sense, or know, that others don't?  'Me thinks' they see one of the few countries not buried in debt, with more expansion opportunities than others.
Is the real intent of detente with Iran to open the door to a Western business invasion? And does Iran want it as a human shield against a Western military attack, where all the property losses to Western investment would be uninsured? What we have going on is a chess match with moves being planed four, five and six moves ahead, and our media only covering the next move.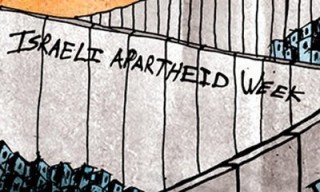 And as each of these boycotts are pursued by various human rights activists with various priorities, at the end of the day, people like me will put on the table…how much reparations are the Palestinians owed not only by the Israeli people but the Disapora who supported their enslavement?
And should the American Christian Zios have to match paying the Pals what they pumped into paying their settler 'Kapos', which made their life a hell on earth? As it stands now, the European Jewish Lobbies have laws putting the brakes on such shifts, as 'acts of hatred'.
But as public opinion refocuses on who the real haters are, and have been…the unholy triumvirate of their corrupt political classes, the subversive Jewish Lobby elements, including those working with Israeli Intelligence (yes…treason), and the banksters…expect to see some trials. Without these, no opposition is real.

Call me crazy, but I see solid continuing movement toward a tipping point. Britain today, or I should say 'elitists' in Britain today banned Dieudonne' as a threat to public security.

Obviously the French dropped a dime on the man. Now the former British Empire is afraid of a comic. Is that a sign of moral, political and ethical decay?  It has my vote. How it saddens me to see Western leadership debase the Western culture in this way.
It is time for the big push folks. The French and British Embassies need to be buried with phone calls for their assault on common sense and jurisprudence.
Be polite but firm. The Lobby people will make sure to provide over-the-top psyops calls to smear the resistance movement. They need to have their cages rattled.
Protestors in the streets of France are being ignored by Western media…following instructions to do so, of course, from you know who. Somebody is really scared of this thing growing and becoming a universal movement against our common enemies.
When the tipping point comes, some of the insiders will defect and bring with them enough records and files to start cooking the gooses of those who always though they would be untouchable. But none of this will happen if it turns into a spectator sport.
Step number one is always to see if people will pick up the phone and make calls. If they won't do that…they won't really do anything. We did it for the Syrian attack, and then failed badly when AIPAC tried to sanction the Iran nuclear negotiations.
The French and British Embassies and consulates for your area are online. Get your Paul Revere hat on, and you know what to do. Gilad Atzmon gave a devastating interview that was posted today that you all should read…twice. He has a perfect grasp of what is going on.
The National Front is in the streets, with the black folks, what is left of the real Left, and even the immigrants. They all no longer want to live under the You Know Who boot. It has taken a long time to get here folks. It's time to put your boots on. Please do it.
_____________________________
Press TV
– 
First published February 3, 2014

  –

The Islamic Republic of Iran says if the recent nuclear deal with world powers is violated, Tehran can go back to where it was on the nuclear path in a matter of hours.
The Atomic Energy Organization of Iran (AEOI) Director Ali Akbar Salehi made the remarks during an exclusive interview with Press TV late on Monday.
He said, "We will not be losing anything. We will be pursuing our work. We will be pursuing our peaceful nuclear activities."
The nuclear deal between Iran and the five permanent members of the UN Security Council – Russia, China, France, Britain and the US – plus Germany was clinched in the Swiss city of Geneva on November 24, 2013. The deal came to force on January 20.
Salehi said that the deal has provided an opportunity for the West to engage with Iran. Iran and the Sextet of world powers are scheduled to hold the next round of talks in the Austrian capital Vienna on February 18.
"We hope that this time they really come with good intention and good faith. If they're really coming with good faith and good intention, this is an opportunity that they can utilize. Otherwise Iran will pursue its natural course," Salehi said.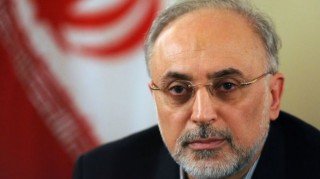 He stressed Tehran's readiness to continue negotiations on its nuclear program, saying, "We will keep on negotiating." Salehi's comments came after US senators lined up behind a new sanctions bill against Iran.
The draft sanctions bill against Iran was introduced by Chairman of the US Senate's Foreign Affairs Committee Robert Menendez and Senator Mark Kirk on December 18, 2013.
It would impose further sanctions on Iran, targeting the country's energy, shipping and mining sectors. The bill would violate the terms of the agreement.
US President Barack Obama said last week that he will use his veto power in case the Congress votes for new sanctions against the Islamic Republic of Iran.
Delivering the State of the Union address at the US Capitol in Washington on January 29, Obama said that new embargoes would spoil Washington's efforts to give diplomacy a chance over Tehran's nuclear issue and warned to veto the new sanctions.
"If this Congress sends me a new sanctions bill now that threatens to derail these talks, I will veto it," he said, referring to the nuclear negotiations between Iran and the six world powers.
Under the Geneva deal, the six countries undertook to provide Iran with some sanctions relief in exchange for Iran agreeing to limit certain aspects of its nuclear activities during a six-month period. It was also agreed that no nuclear-related sanctions would be imposed on Iran within the same timeframe.
________________________________
Jim W. Dean is Managing Editor of Veterans Today involved in operations, development, and writing, plus an active schedule of TV and radio interviews.
ATTENTION READERS
Due to the nature of independent content, VT cannot guarantee content validity.
We ask you to
Read Our Content Policy
so a clear comprehension of VT's independent non-censored media is understood and given its proper place in the world of news, opinion and media.
All content is owned by author exclusively. Expressed opinions are NOT necessarily the views of VT, other authors, affiliates, advertisers, sponsors, partners or technicians. Some content may be satirical in nature. All images within are full responsibility of author and NOT VT.
About VT
-
Read Full Policy Notice
-
Comment Policy