–  First published  May 2, 2014  –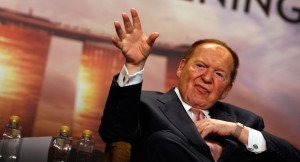 Today's article is the result of a rare coincidence. We have a writer at VT, an old Cold War guy named Gene 'Chip' Tatum. While doing nine months of federal incarceration last year on a parole travel violation, his neighbor turned out to be no less than a person who said he had been the front man in a number of enterprises for gambling czar and political kingmaker, Shelly Adelson.
The entities, Full Tilt Poker, Poker Stars, Instabill, Check Cashing and others were being run out of Las Vegas, which Chip learned later were some of Adelson's "side businesses". Tatum was shocked to learn his neighbor had been convicted for his role in a $326 million money laundering operation and was coming up for parole in a few months.
But the jet-setting front man, who was taking high school classes in prison to get his GED, learned a few weeks before his release he was being indicted on new charges where he could get 25 more years, not a happy piece of news. The man was in poor health and 25 years inside was probably going to be the end of the road for him.
At this point of the story I already knew what was coming next. He was being squeezed to testify against whomever his partners were. What I did not know was the one they wanted was Sheldon Adelson, himself. This shocked me to the core, as the top guy usually has himself well insulated from those below, via corporate firewalls.
We have a huge ongoing scandal in the US, the non-prosecution of what are referred to as "protected entities." These are not just the very rich, but those who are very powerful, or who have very powerful friends… political power. A State district attorney or a US attorney is putting his career on the line by going after someone whose conviction could embarrass many of those associated with the person targeted.
And it gets worse. If they fear the one prosecution could lead to others, those folks are not above killing a few people to tidy things up, although prosecutors and judges are generally never handled that way. They use other ways to discourage them.
The two major areas where crooks seek to ingratiate themselves for protection from prosecution is lots of friends in Congress, or moonlighting doing intelligence work in some shape or form where your criminal activity can be hidden behind classifications. Prosecutors can be warned off that they could wreck a multi-year undercover operation if they continued pursuing their target. This card has been played many times.
When it comes to political power, Sheldon Adelson is quite public, where most others prefer staying in the background where enemies of those they are backing do not become their enemies, too. But Shelly doesn't mind presenting himself as someone trying to buy influence. He revels in the attention and the pursuit of his passions.
Adelson despises Obama for not being more pliable for the Israelis. Sheldon is an arch Zionist, the kind that will say publicly that while he did serve in the US military, he regrets that it had not been the IDF instead. And he brags about his young son wanting to be an IDF sniper. He seems almost like a Hollywood movie character, but he is very real.
This is the man that said in front of an audience that the US, which he also hates, should "demo nuke" Iran, meaning targeting one of our ICBM's to an unpopulated area to show the Iranians what we can do to them and are not afraid to do it. Many consider Adelson to be a megalomaniac, as he seems bound by no moral code whatsoever. And he has been acting crazier and crazier, stating he wants to buy the Republicans back into power so he can have the wars that he thinks are necessary to kill all the people he does not like.
 _______________________________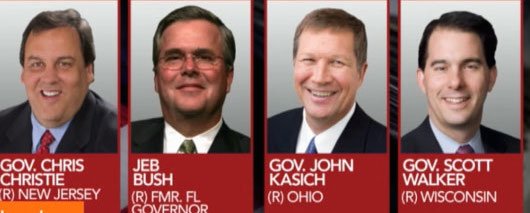 His ability to make even our top political figures grovel for his campaign money have been the low point in American political corruption. Most recently the Republican presidential hopefuls made their pilgrimages to the Sands Casino in Vegas to kiss the ring of Don Shelly to bankroll them to the top spot. All of them of course know they have to agree to his terms, and don't seem to have any problem with that. Jeb Bush was one of the hopefuls. That is the kind we have running for office here.
There are many in the independent Intel business who felt, with all Adelson's many political friends, he would feel quite safe involving himself in some national security risk areas. Prosecuting someone for such activities is extremely problematic as the defense can demand all kinds of classified records and pressure the prosecutors with exposing operations. This is what $600 an hour Washington attorneys get paid to do.
The plan-B for such situations is to prosecute them for "errors of their ways" in their business dealings. The initial Sands Casino case was settled in August of 2013 with the repayment of $47 million. But again, as often happens, while pursuing one big case the prosecutors run into evidence to support several more, and that appears to have happened.
Here is the list of charges our sources tell us the government is considering.
18 U.S.C. § 201 Bribery 18 U.S.C. § 1961–1968 RICO (Racketeer Influenced and Corrupt Organizations Act,)
18 U.S.C. § 1956 Money Laundering• 18 U.S. Code § 1343 Wire Fraud
18 U.S.C. § 158 et seq. Human Trafficking
22 U.S.C. § 611 et seq. Violation of the Foreign Agents Registration Act (FARA)
26 U.S. Code § 7201 – Attempt to evade or defeat tax
We are also hearing from sources inside the Adelson organization that plans are being made to find Shelly a safe haven, which is never a problem for a man with billions of assets all over the world and lots of favors owed to him, including intelligence agencies that he might have been helpful to over the years.
I can assure you that this has a lot of people in high places sweating bullets. If Shelly is able to put a double on one of his 747′s as a decoy, and then scoot across the Canadian border to hop on a state-owned plane, then the prosecutors might speed up releasing the charges they might have. This would leave all of this cohorts holding the bag, and who don't have 747′s waiting for them at the airport and foreign Intel agencies willing to make them disappear.
The focus now is not so much on Shelly, but how deeply and broadly the charges and other arrests might go. What if there was more money laundering going on that went into a myriad of political campaigns, not only in the US but other countries as well?
And then we have the possibility of bribes having been paid. The sophistication level of Intel data mining today makes tracking down transactions that would have been impossible to find ten years ago, are a few minute's work on a supercomputer. Many of us have long been wondering why these very expensive tools have not been unleashed on the world's criminal networks to seize all of their cash and assets.
What we feared was that all of these mega criminals had been very generous in buying not only political protection, but also had the ability through all of the contract Special Operations people running around, to have their own murder-incorporated branches in their business structure flow chart.
Did Shelly's openly stating that he wanted to take over the American government by buying off its elected officials with truck loads of cash cross a red line somewhere? Heaven forbid… but if so, it is about time.
And if this can be done to someone like Adelson, who could be next? Who is the man… the team who is responsible for trying to clean the sewer out? We wish them God speed in their endeavors. America needs some heroic public figures. It needs them badly.
Jim W. Dean, managing editor for Veteranstoday.com, producer/host of Heritage TV Atlanta, specially for the online magazine "New Eastern Outlook."
Editing: Erica P. Wissinger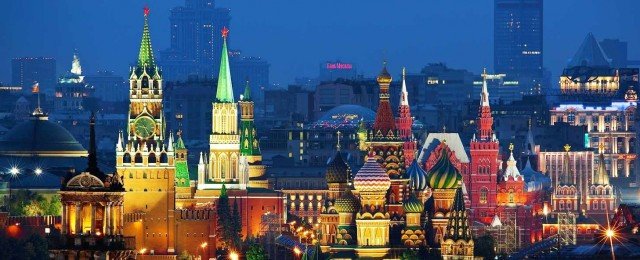 _______________________
Jim W. Dean was an active editor on VT from 2010-2022.  He was involved in operations, development, and writing, plus an active schedule of TV and radio interviews.
ATTENTION READERS
We See The World From All Sides and Want YOU To Be Fully Informed
In fact, intentional disinformation is a disgraceful scourge in media today. So to assuage any possible errant incorrect information posted herein, we strongly encourage you to seek corroboration from other non-VT sources before forming educated opinion. In addition, to get a clear comprehension of VT's independent non-censored media, please read our
Policies and Disclosures
.
Due to the nature of uncensored content posted by VT's fully independent international writers, VT cannot guarantee absolute validity. All content is owned by the author exclusively. Expressed opinions are NOT necessarily the views of VT, other authors, affiliates, advertisers, sponsors, partners, or technicians. Some content may be satirical in nature. All images are the full responsibility of the article author and NOT VT.
About VT
-
Comment Policy