The Nigerian Schoolgirl Kidnap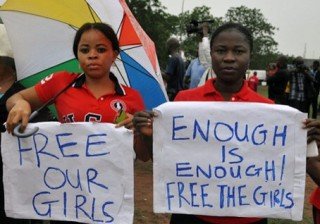 Boko Haram's mass kidnap of Nigerian schoolgirls has set the cat amongst the pigeons. The left, which has not been on side in the Global War on Terror, have finally woken up to the nature of terrorism. Islamic terrorists are Bad Guys. That clown Abubakar Shekau has done us a good service with that idiotic and offensive rant of his.
Selling school kids off as sex slaves is a Bad Guy thing.  Don't think he isn't serious, indeed he may even have started selling them off.  Welcome to the 21st century.
The MSM have missed the point, as usual. I suspect that the claims by a Nigerian senator that the government in Abuja had forewarning are correct. It looks as though Boko Haram had a green light. Even the teachers, or some of them, seem to have been in the loop.
It is inconceivable that the Nigerian army had no idea where such a large party of schoolgirls were taken. The government's response has been so woeful it has sent out a signal that the Federal Republic of Nigeria is a failing state.
Trading Programs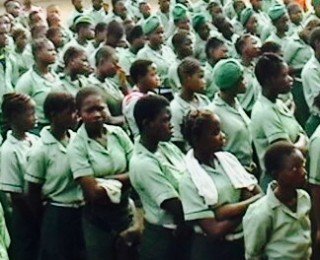 The elephant in the room (I know you won't find many elephants in Nigeria!) is the offshore economy, in particular trading programs.  These are run from Frankfurt and are a popular way of leveraging aid cash in the Third World.
Funds are blocked in an onshore account, a line of credit is set up in say Switzerland, the bank leverages the amount 10 times, as it knows the Medium Term Notes will not be purchased on Euroclear or wherever until an exit is guaranteed, and away you go.
The vast profits to be made, if you have around $100 million to start with, mean there is a huge incentive, if you are a poor army officer, to grabbing hold of your country's treasury, or aid receipts. Western governments are hopelessly naïve when it comes to aid, and no checks at all are made on whether or not funds have been blocked in an account.
There is no such a thing however as a free lunch. If you make stacks of cash using an MTN program you will find yourself beholden to 'Jerry'. Why does that matter in this context?  Because Boko Haram work with al Qaeda and al Qaeda are controlled from Germany, by the DVD at Dachau.
This is a mess. Clearly British or American grounds troops need to be deployed in Borno state and equally clearly Boko Haram need their bottoms smacked. Nigeria could do with regime change, but that's not going to happen. I hope the girls are recovered soon, but frankly I am not hopeful. The idea that they are going to be well-treated by Boko Haram is a bit hopeful.
________________________
Madeleine McCann
Official willingness to sacrifice children where Germany is involved is something I've come across before.  The true and shocking story of the DVD's kidnap of Madeleine McCann, and police and governmental indifference once the German and EU angles were grasped, is set out in Spyhunter.
Appendix Eight is a redacted copy of the report we prepared at Gerard Group in 2007 for the Joint Intelligence Committee. We knew where she was, the intelligence having been verified by satellite, but Whitehall left her to her fate, the poor little thing.
The Metropolitan Police have been wasting their time and everybody else's this week running around the Algarve digging up bits of land. Unsurprisingly, the Portuguese authorities, who aren't completely stupid and know that Madeleine was murdered in 2008, have refused access to Portuguese nationals, who very obviously were not involved.
The Met operation, frankly, is a cruel hoax on the McCann family, designed to distract media attention away from callous official criminality and negligence back in 2007. I am not pulling my punches on this one.  I was sickened by the way in which Madeleine was abandoned to a grisly fate, at the age of four. I warned Whitehall and the police then that it would blow up in their faces. Trust me, it will.
________________________
Rolf Harris
Another distraction operation got underway in Southwark Crown Court this week. This is the, with respect, musical comedy prosecution of poor old Rolf Harris. He's an awfully nice chap, if I may say so.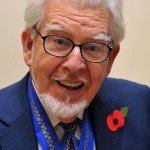 The idiot Crown Prosecution Service, no offense, who as you will recall report to the Cabinet Office, i.e. the Bad Guys, are playing the old game of bundling, i.e. adding together a number of weak cases in the hope that they might get a conviction. Some of these cases are nearly 50 years old.
The concept of Operation Yewtree was to distract public attention away from the Savile Ring, in the hope that people wouldn't find out that the Cabinet Office had protected Jimmy Savile, a real pedophile, as opposed to a nice, harmless, octogenarian Aussie entertainer. Savile of course supplied young boys to the notorious DVD political asset Sir Edward Heath and the then Cabinet Secretary John Hunt.
Hopefully Rolf Harris's able defense team will tie the CPS down, sport. The CPS need breaking up and standards of sexual offenses prosecutions in the UK need raising, fast. There should be a tight statute of limitations (you don't need nearly 50 years to decide whether you have been assaulted or not) and a requirement of corroboration.
Rolf Harris should have his CBE upgraded to a K, i.e. he should be made Sir Ralph, and his defense costs should be paid in full, not least as the word on the street is that the Met have been listening in to defense legal conferences, using the Engage G-12 Tactical Interception System.  That would involve far greater criminality on the part of the prosecution than they are alleging against the defense.
________________________
Chris, the nice rhea
Sad news this week concerning Chris, the escaped rhea, who has been entertaining golfers on a golf course (where else?), the Barkway Park Golf Club, near Royston, Hertfordshire. The poor bird was shot on police orders, allegedly as it posed a risk to motorists.
This was pretty fanciful. Any self-respecting motorist would brake for a rhea, and if they ran off the road and hit a tree it would be their lookout, or rather their fault for not keeping a lookout. Given that Royston is in the Home Counties there's a good chance that the motorist might not even have been British anyway.
Sadly, there are no plans to shoot the police inspector who ordered the bird's termination with extreme prejudice.
For the avoidance of doubt the legal procedures for putting down an out of control policeman are a lot more involved than those for putting down an out of control bird. You would need an Act of Parliament and a whole bunch of other stuff. The paperwork alone would be horrendous. I am not of course suggesting that mad policemen be shot illegally!
________________________
Novo Rossiya, formerly the eastern Ukraine
This crisis is bubbling along nicely. William Hague, our Foreign Secretary, has been racking up the air mile this week in a Brazilian biz-jet, to no obvious purpose. Dear old Pooters has got the drop on Cameron and Obama and we will both be sitting this one out, thankfully.
It's marvellous to see at least one of the Allies celebrating the great win in 1945. German political and intelligence influence in London and Washington is such that the anniversary of VE-Day passed in the West without ceremony. The parade they just held in Moscow would be unthinkable in London. Cabinet Office resentment at Germany's defeat is just too great.
________________________
More Good News
Well done to whichever kind motorist it was who spotted poor Kristin Hopkins, a mother of four.  She ran off the road near Fairplay, Colorado, in her Chevy Malibu and seems to have been trapped in her upside down car for a week.  She must have been pretty much all in when she was found.
The motorist who went to her aid deserves public recognition. It was the right thing to do. That's pretty rugged, high country out there, no place to be trapped in a vehicle on your own.
Fairplay is a very friendly town by the way, set amidst the splendour of the Rocky Mountains on a high plain.  The view as you drive south from Grant over the pass on US285 is simply stunning. First time I drove that road I hauled over and must have spent half an hour just admiring the scenery.
Many thanks to Ani by the way for his/her kind comments in response to last week's column. My observations on Birmingham were of course tongue in cheek, although trust me, it is a bit of a dump. It's a shame that we may have to lose a few thousand people to an asteroid before politicians sit up and take notice.
________________________
Classic Movie of the Week: Sands of the Kalahari (1965, directed by Cy Endfield)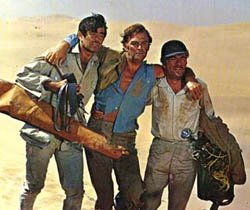 The follow-up to Zulu, this enjoyable airplane disaster movie starred Sir Stanley Baker, a fine actor, the lovely Susannah York, Stuart Whitman, Harry Andrews and Nigel Davenport. It was not a great success at the box office, but maybe should have enjoyed more success than it did.
There are some good aviation sequences in the opening scenes, with fine shots of a parked South African Airways DC-4, and the Beech 18 which does the actual crashing. If you are stranded at an airport always be wary of people with a monkey on their shoulder offering you a fine plane for hire with a good pilot!
The movie is a throwback to a more entertaining time in aviation, when there was no guarantee that you would actually arrive at your destination, especially if you were flying across the Kalahari Desert in a Beech 18. How often these days do you hear of airplane passengers being eaten by baboons, even on Southwest? (In fairness to Southwest they do seem to care for their passengers, if Airline USA is any guide, and would probably be terribly upset if any of them were eaten).
May 11th 2014
Hot off the press – Spyhunter


Michael Shrimpton is a barrister, called to the Bar in London 1983. He is a specialist in National Security and Constitutional Law, Strategic Intelligence and Counterterrorism. Michael was formerly an Adjunct Professor of Intelligence Studies in what was then the Department of National Security, Intelligence and Space Studies at the American Military University.

Michael's ground-breaking, 700 page intelligence text "Spyhunter: The Secret History of German Intelligence" was published in England by June Press on April 14, 2014.
 Editing:  Erica P. Wissinger
__________________________
Michael Shrimpton was a barrister from his call to the Bar in London in 1983 until being disbarred in 2019 over a fraudulently obtained conviction. He is a specialist in National Security and Constitutional Law, Strategic Intelligence, and Counter-terrorism. He is a former Adjunct Professor of Intelligence Studies at the American Military University.
ATTENTION READERS
Due to the nature of independent content, VT cannot guarantee content validity.
We ask you to
Read Our Content Policy
so a clear comprehension of VT's independent non-censored media is understood and given its proper place in the world of news, opinion and media.
All content is owned by author exclusively. Expressed opinions are NOT necessarily the views of VT, other authors, affiliates, advertisers, sponsors, partners or technicians. Some content may be satirical in nature. All images within are full responsibility of author and NOT VT.
About VT
-
Read Full Policy Notice
-
Comment Policy