"In politics, as in religion, it is equally absurd to aim at making proselytes by fire and sword. Heresies in either can rarely be cured by persecution." – Alexander Hamilton, 1788
– 

First  published

…

May 15, 2014

   –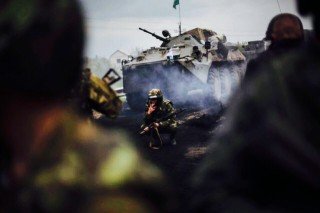 Well, it is over. The people of East Ukraine have spoken and they have chosen freedom… freedom from being ruled over by a foreign-backed Western coup for its own selfish goals.
The honor of carrying the symbolic torch of universal freedom now passes from America's hands to these East Ukrainians, a tragic dishonor for the disenfranchised American people who had nothing to do with this.
We have sat by and watched all this like a slow-motion train wreck in a Twilight Zone TV show rerun, where we know what is about to happen but there is nothing we can do to prevent it.
Here is why Kiev and its backers did everything they could to smear, threatened and terrorize the East into submission. With voter turnout in the 75% to 80% range, the polls in favor of independence ranged from 90% to 96%.
Any pretense to Western democratic values is a dead man walking. We have watched Western leaders literally bury themselves in vain, and the most shame goes to the Nobel Peace Prize winner, the first to get it for doing nothing, and hopefully the last. The EU, still in shock and denial, claims they don't recognize these referenda, bringing even more shame on themselves.
All they seem to be thinking now is how to extricate themselves out of the mess they created. Their Ukraine gambit could backfire on them much worse than they ever expected.
If Europeans were smart, they would see their leadership for what it really is… a European-version Kiev that cluelessly demonizes their Russian trading partner with whom they have a $110 surplus, at a time where every job and export-Euro is not a luxury but critically necessary. How stupid is that?
_______________________________________
Why not a Coup … for the EU ?
Europe needs a major house-cleaning, just like Kiev does. With the EU Parliament elections coming up May 22-25th, it is perfect timing to dump as much of the old order as possible.
It is time to start rolling back the threat that the European Union has become to the people of its member states, with distant rulers who have about as much concern for their people as Kiev does for Donestk, Luhansk and Crimea.
We have watched the controlled western media back the Western move to replace the phony Iran nuclear weapons hoax with the new "Russians are preparing to invade us."
If it weren't so sad, it would be funny. The 150,000 dead in Syria are not funny at all, and neither has the UN or ICC done anything to sanction the many players involved in State-sponsored terrorism. I can name the US, Israel, Jordan, Turkey, Saudi Arabia and Qatar.
Left out of the Western coverage of the Crimea transfer is how Russia had prepaid billions on advanced rents for their base there. The former government they made that deal with was violently overthrown with western backing, and was a government that was financially broke, owing billions in gas pipeline payments and refusing to acknowledge the penalty clauses in the agreement, in effect telling the Russians what price they would pay.
The case law on international breach of contract is pretty predictable. You have to pay. And no, Russia was not about to leave its important naval base, not only to the Black Sea but the Mediterranean, within artillery range of a nationalist, fascist coup-government.

There is not a single Western government that would not have done the same thing, if they have been in Russia's shoes. It would have been lunacy not to. But East Ukraine was a different situation, and for a variety of reasons which Western media never covered.

_________________________________________
Will Putin bite … on NATO's bait ?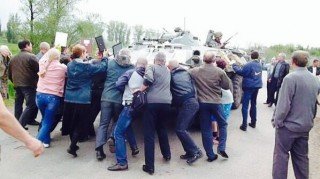 The US and EU thought they were sucking Putin into the quicksand of Ukraine, where it was a no lose deal for them because they could use proxy terror troops like they have in Syria.
East Ukraine is basically defenseless against them. We saw no MANPADS engaging Kiev's armored columns, just a few RPGs. I have not seen one 50-cal machine gun, and nothing to indicate the Russians had provided weapons depots to use when they were attacked.
Instead we saw a lot of unarmed civilians in the village checkpoints with a few armed militia being attacked by Kiev's "anti-terror" forces.
Once these referenda groups begin running their own states, we can expect to see car bombings, IEDs, and more false-flag attacks as in Odessa to make the East look completely unable to provide security and to lure the Russians coming in to help.
Our Intel sources inform us that all the unemployed regional terrorists are being rounded up for East Ukraine work to create havoc for these brave East Ukrainian citizens. Our CIA has had a lot of experience doing this kind of work through third parties.
____________________________________
Enter…the  Sand Men
The Saudis are the main organizer for the foreign terror brigades, motivated out of their unhappiness with Russia denying them their takeover of Syria so they could get their pipeline to the Mediterranean to outflank and replace the Russian energy exports to Europe.
These regime-change wars are about the rich elites wanting to get richer, and cutting all the corrupt politicians in for a nice piece of the pie.
But the Russians are not swallowing the "take over East Ukraine" bait. They knew that once these landslide referrenda votes came in, the Western leaders in denial would be waiving an empty morality gun.
World public support will shift quickly. Ban Ki-Moon was quick to go public that he would put any requests for recognition of the newly-declared states to the full UN membership. Luhansk is preparing its request for recognition.
The Western leader coup-meisters will no longer have a free rein. They don't know it yet, but everyone is really tired of their endless lies, and NATO will take a major credibility hit. Every step they make against the East Ukrainians, the rest of us will view as "they could be doing that to me, next."
People are waking up to the realization that these transnational "defense bodies" can be turned against us when the right circumstances are manufactured.The next step toward sanity will be to get the new Ukraine states a seat at the negotiating table.
If Kiev continues the phony anti-terrorism actions, which kill more on both sides, they are going to be shooting themselves in the head, meaning they are going to be ruling West Ukraine and they will have divided the country out of their own stupidity and that of the US, EU and their respective Non-Intelligence agencies. East Ukraine, of course, will probably boycott the Kiev elections.
______________________________________________
Is the EU turning into Europe's Kiev?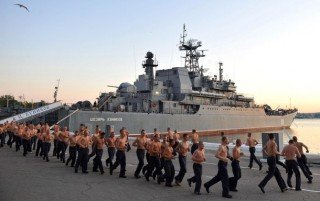 The fight will soon begin to find others to blame for the disaster, and expect it to be an issue in the EU elections. Internal opposition there, including among the business community, is beginning to find its voice about the stupidity of using sanctions as a pressure tool on Russia.
The Germans are beginning their own revolt, and France recently told Victoria Nuland where she could stick her demands that Paris cancel the $1.6 billion deal building two Mistral warships for Russia.
One thousand Frenchmen are working on them in the shipyards. And yes, there were big contract penalties for France if the contract was broken.
The business news media reports today put the first crack in the dyke. Western governments are trying to calm business fears that there will be not be industry-wide sanctions that could trigger similar reprisals from Russia.
That would be a lose-lose situation for the West, since the longer they keep this ridiculous display of non-statesmanship in front of the voters, the angrier the voters are going to get.
_____________________________________________
Will someone please pass some Gas
On the gas debt, there is no way the Russians can let Kiev dominate the price negotiations by paying what they choose to pay. If they accepted that, then all the penalty clauses in their other pipeline contracts would become worthless.
While Western media is spinning the gas showdown as a Russian extortion, all the business and government people know that it is a simple breach-of-contact dispute, which a court can easily rule on.
At the end of the day, no one is going to believe that Kiev did anything without the approval of the US and EU. Their voters are not as stupid as Victoria Nuland and Britain's Hague think they are.
They will figure out whom to blame quite easily. We are all East Ukrainians now, and we need to organize as much visible support for them as we can, and do it now.
Jim W. Dean, managing editor for Veteranstoday.com, producer/host of Heritage TV Atlanta, specially for the online magazine "New Eastern Outlook."
Editing:  Jim W. Dean and Erica P. Wissinger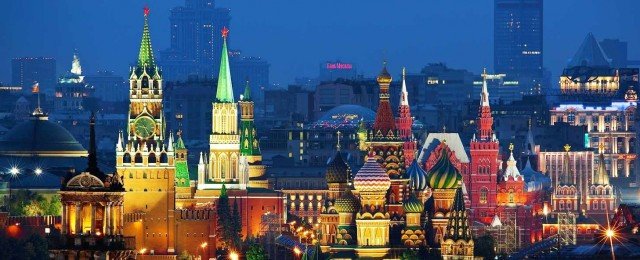 _______________________
Jim W. Dean was an active editor on VT from 2010-2022.  He was involved in operations, development, and writing, plus an active schedule of TV and radio interviews.
ATTENTION READERS
Due to the nature of independent content, VT cannot guarantee content validity.
We ask you to
Read Our Content Policy
so a clear comprehension of VT's independent non-censored media is understood and given its proper place in the world of news, opinion and media.
All content is owned by author exclusively. Expressed opinions are NOT necessarily the views of VT, other authors, affiliates, advertisers, sponsors, partners or technicians. Some content may be satirical in nature. All images within are full responsibility of author and NOT VT.
About VT
-
Read Full Policy Notice
-
Comment Policy