Unless American citizens become aware of the US immoralities against humanity and oppose those crimes in some fashion, they will indeed continue to be complicit in monstrous criminality.
A powerful Luciferian cabal has long authored our laws, influenced our courts, controlled our presidents, and committed unilateral wars of aggression on innocent men, women, and children in the Balkans and the Middle East.
Truth-seekers often hear naysayers say, "That has always been the case," as if a villain's longevity in the commission of loathsome crimes gives him carte blanche to continue doing the unspeakable, all without end.
What is obviously not recognized by these inane is the fact that such a base dismissal of serious crimes begs for those atrocities to become more horrific, more constant, and committed at greater rapidity.
It is only by a mass public understanding of and disagreement with those crimes that these dark monsters will be kept at bay.
No public demonstrations, no revolutions, and no civil disobedience are called for or even desired. Those who control what used to be our government have directed most of their federal agencies (including the Post Office) to buy millions of rounds of hollow-point bullets, which the federal authorities claim is for target practice.
Do not be misled. One hollow-point bullet will tear a target to shreds, which makes them worthless for target practice. They bought hollow-point bullets to tears the bodies of American patriots to shreds.
There is something that the Dark Forces cannot prepare for: the US Homebound Revolution.
In the safety and comfort of your home do two things: from the Internet, completely educate yourself, and then disagree with the deceptions and horrors you discover.
It all begins with education, which results in enlightenment.
That is a wonderful truth you will seldom hear from most New Age gurus. They usually espouse never even thinking of anything negative and most certainly not talking about those who create the bulk of the world's darkness.
Have you ever wondered why the US mainstream publishing houses will rarely publish a so-called conspiracy book, but will fall all over themselves printing scads of New Age books?
The simple truth is the Dark Forces have used and are still using the burgeoning New Age development as their personal Trojan Horse to subvert well-intended souls into becoming blind non-observers concerning their crimes against humanity.
Most people, however, find the subject of international crimes to be so unpleasant they avoid the issue as much as possible in some vacuous hope they will escape unscathed.
If avoidance of reality really protected  people, it might be wise for everyone to turn blind eyes toward injustices. The sad truth of the matter, however, is such an approach creates more crime and makes the non-observers complicit in serious offenses against humanity.
Still, do not attempt to impose your hard-won enlightenment upon those who resist it. Everyone is on a spiritual path, so let be those who are not yet up to the point of confronting evil. They will eventually come to learn the hard truths, albeit the hard way.
And trying to enforce your reality on others would be more counter-productive on you than on them.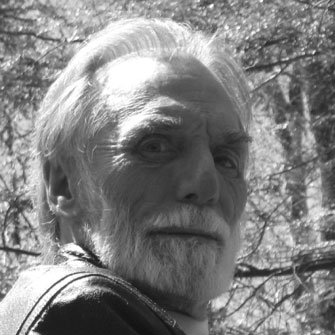 Former Hollywood producer of live stage shows that featured various movie and TV stars. In Los Angeles for almost a quarter of a century, Jack had a front-row seat in observing the disintegration of the foundations of American society before he retreated to the woods of New Hampshire.
A graduate of the University of Florida, where he studied economics, Jack was also a running back on the Gator scout team, a member of the ATO social fraternity, Cadet Commander of the school's ROTC unit, and president of the military honorary society, Scabbard, and Blade.
After serving honorably in the US Army, where Jack earned his paratrooper wings, he began to see the folly and crimes attendant to the unilateral wars of American aggression. It was then that Jack embarked on a spiritual path; one he has walked for over 40 years. Content with his sylvan seclusion, Jack began writing of how to spot media propaganda; something he meant to be his legacy to his three grown children.
Today, however, Jack invites all others to read his non-partisan observations of national and international events. According to Jack… Those of us stuck deeply into the engineered left-right paradigm have no desire to be objective, and are thus blinded to all truth that does not reinforce biased opinions.
Remedial work in geo-politics will not open the minds of such people, as they are badly in need of spiritual remedies; nevertheless, facts are facts, and some are available to truth-seekers, the subject matter of my writings."
ATTENTION READERS
We See The World From All Sides and Want YOU To Be Fully Informed
In fact, intentional disinformation is a disgraceful scourge in media today. So to assuage any possible errant incorrect information posted herein, we strongly encourage you to seek corroboration from other non-VT sources before forming an educated opinion.
About VT
-
Policies & Disclosures
-
Comment Policy
Due to the nature of uncensored content posted by VT's fully independent international writers, VT cannot guarantee absolute validity. All content is owned by the author exclusively. Expressed opinions are NOT necessarily the views of VT, other authors, affiliates, advertisers, sponsors, partners, or technicians. Some content may be satirical in nature. All images are the full responsibility of the article author and NOT VT.