[ Editors note:  Since this was published on Press TV, we have not had a single official source challenge anything that you will read below. That is not unusal. As we learned this past month, they have had the Army cyber warfare unit an Fort Huachuca running operation against Veterans Today for a long time.  Welcome to the real world. ]
_________________________________
The three missing settler teens and the ensuing overkill crackdown against Hamas and the West Bank has produced the desired test marketing result… not a single call for sanctions against Israel.
The most distinguishing thing about Gaza as threat is that it is totally defenseless, but does provide lots of group punishment targets like water and power plants, hospital and schools. Israeli Zionists love to kill people's kids and always have.
Hezbollah seems to have slid off the threat list, as does ISIS who has claimed to have kidnapped the three settler teens, and also to possess nukes they plan to use on Israel. Israel knows right where ISIS is now in Iraq, but ahhh…we forget that Israel supports the ISIS and other terrorists in Syria.
Faced with those choices the IDF picks the kids.This had not only waived the green flag for more Israeli aggression but in effect makes the West complicit in everything that will happen now.
Nothing will deter Israel from military action when it wants to completely change the geopolitical dynamic, other than the equally game-changing dynamics of immediate and strong sanctions from the world community.
So far, the world has refused to to this, at our own peril, along with other major security threats, as you will read about below.

There is no traditional security issue at stake for Israel in the current crackdown, which is the front for something else. And one dynamic is the Zionists wanting to torpedo the Palestinian UN integration momentum.
Why? Because official recognition by the world community as a state will give Gaza and the West Bank instant and indisputable legal rights over the huge oil and gas deposits sitting off shore in easy-to-recover shallow water, like Qatar's for example. They are smaller reserves for sure, but more than enough to change Mideast dynamics.
__________________________________
Both Lebanon and Syrian have similar off-shore oil and gas potentials, the development of which would transform the economies and long-term development of millions of long suffering Arabs in those countries.
It would also provide them the cash to defend themselves from Israeli military aggression by giving them, not only access to state of the art defensive weapons, but a retaliatory capacity… mutually assured destruction, one which actually served us well during the Cold War. We have had more nukes go off, the mini-nuke version, since the Cold War theoretically ended.
As I have written in my Press TV columns on numerous occasions, this Western stand down on blocking Israeli aggression is largely the result of long running espionage penetrations of the various national political structures to nip any Israeli policy opposition from gaining a foothold, no matter what the national security dangers were to the particular country and the Mid East.
In fact the actual loyalties of the top security people in some of these countries is not a hotly debated national security risk topic… who is really working for whom, and why?
This is even more of a scandal with the recent series of articles from Gordon Duff on corrupt top American leaders having put the entire world at risk to nuclear blackmail through their illegal nuclear proliferation activities. Those involved include some of the biggest household names and families in American politics.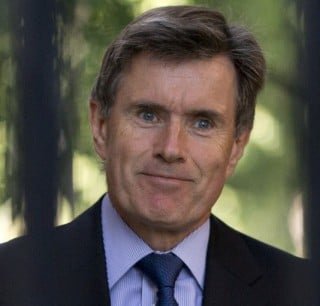 One current example is the retiring head of Britain's MI6, John Sawers, publicly stating that without his efforts, Iran would have had a nuclear bomb in 2008.
He also took credit for slowing their development down by assassinating a handful of scientists, a personal tragedy for the families of course, but preposterous in the claim that it would have stopped any major country's such efforts.
One must ask, why didn't Britain put any of this on the table during the P5+1 talks, which would have ended then on the spot? Britain has renewed post-sanction era relations with Iran because, frankly, it needs the business.
And last, Mr. MI6 drops these revelations just when the final drafting talks, the most difficult, are about to begin in July. What's up with that? And, who's he working for? The Israelis are the main folks that would love to kill the talks now.
The nuclear proliferation situation is so bad that the Department of Energy has scrambled up its nuclear material inventory accounting to cover for the missing material.
Before a VT nuclear expert Clinton Bastin died earlier this year, with the DoE for 40 years, he had nothing but contempt for them in his final years and gave us one heck of an education as to why from his inside viewpoint.
And this proliferation is not a recent threat, like a Bush (43)-only manufactured disaster. It began with the US supplying Israel nuclear weapons very early on with the "Davy Crockett" tactical nukes designed to be used against Arab armored formations. So yes, mini-nukes go back that far… so much for those shills who have tried to smear us as conspiracy theorists.
____________________________________
The Davy Crockett nukes have quite a public presence on the Wikipedia page, yet you would not believe the "professional" Intel people who would tell us we were full of baloney when trying to clue them in on this. The Wikipedia reference took them down about ten notches. The look on their faces is just priceless when they see it in front of them.
When the US produced more modern designs, these older ones were "given" to the Israelis by an "American" insider cabal, with no Congressional oversight that we have been able to find anywhere. Now you understand why America has been so consistent in their nuclear ambiguity position on Israel's nukes. We were one of the first violators of nuclear non-proliferation treaties, something they wisely had to hide from the public.
How do we know this? Years ago a former US military attaché to Israel was being given a tour by some Israeli military guys to see some of their toys, and to his astonishment they showed him their "cool" Davy Crockett nukes.
He of course asked them "Where the heck did you guys get these?"…to which they replied, "You gave them to us!"
So now you see the "nuclear blackmail" situation the Zionists have had on every incoming American president when they get briefed about our having supplied nukes to Israel.
It continues to compromise us tremendously as they can just hold a press conference and tell these tales, and a lot more I am afraid. The Israel as "our best friend" policy has been a national security disaster and the only good news is that finally the extent of the disaster is being realized.
Growing numbers in our Intel community see now it should have been exposed and stopped sooner, but no president wants that to happen during his term.
It took some time to get educated on the dual problem of deterioration of the uranium pits and the trigger mechanisms, which don't like being so close to plutonium. Keeping them operational requires sophisticated maintenance and re-machining, even with the smaller payload problem. And yes… the chances of a handling accident goes way up.
And oh… did the Israelis pass some of these pits on to third parties? You bet they did, when they no longer needed them because they had produced better versions themselves with fresher material. So these 350 nuclear pits that got loose have been floating around for years in varying states of decay.
You can add that to the new scandal of the buyback program for the Soviet nukes, $30 billion spent, which went into the pockets of your usual international gangsters and politicians, who chipped in their "no prosecution" contribution.
These big ones are floating around now and the public has never been told. Most of the Intel community had not been told, as that exposes the bread-crumb trail about who let them get away, but they are learning now and they are not happy.
______________________________________
Those of you who remember the US nuclear triggers being exported illegally some years ago can now weigh what the chances were that they were being used as bait to find the folks who had been sold the pits by certain parties, and some of the Soviet material.
A week after the National Security letter incident, we broke our story about the Army Intel training and drone center at Arizona's Fort Huachuca having engaged in long running cyber-terrorism operations against Veterans Today and some of our people. We are happy to report that the block on the Scrib technical documentation has been removed and is accessible now. It seems that someone more powerful lifted the restrictions.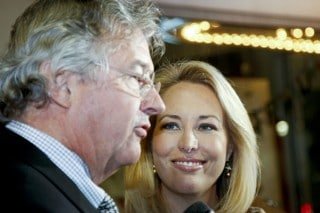 After 911, when so much Intel expansion was pushed out to private companies, due to the shortage of really qualified people the floodgates opened for pretenders to flow into these "defense contractors".
This included many of the non-commissioned officers with "enhanced" resumes, like stating Special Operations experience when they had really been a cook.
It took a while to find out what such unqualified people were piling aboard the gravy train. It was because their lack of training made them the perfect patsie screen to pass bogus Intel up the line all the way to the White House, so much of it so bogus that it because an espionage attack against the US in itself… one where the US taxpayer was footing the bill.
So if Gaza and the PA get crushed and the world leaders sit back and mumble the usual requests to end the carnage, but never do anything substantial to stop it, you know now that their being already compromised had a lot to do with it, as it always has.
This is a very serious ongoing threat, folks, and our political class will have to be forced to do something about it. The Tony Blairs and Dick Cheneys are not going to save us.
On the contrary, they are the real Al-Qaeda, and we are going to have to accept the reality that they have to be treated as such… by their own hand. Cheney has already seeded the airwaves about the next nuke attack, with ISIL as the new patsie of choice. Read the tea leaves.
________________________________
Jim W. Dean was an active editor on VT from 2010-2022.  He was involved in operations, development, and writing, plus an active schedule of TV and radio interviews.
ATTENTION READERS
Due to the nature of independent content, VT cannot guarantee content validity.
We ask you to
Read Our Content Policy
so a clear comprehension of VT's independent non-censored media is understood and given its proper place in the world of news, opinion and media.
All content is owned by author exclusively. Expressed opinions are NOT necessarily the views of VT, other authors, affiliates, advertisers, sponsors, partners or technicians. Some content may be satirical in nature. All images within are full responsibility of author and NOT VT.
About VT
-
Read Full Policy Notice
-
Comment Policy