In The Name Of Allah Most Merciful Most Gracious
By Kadir Mohmand
It is time to let Afghans Decide Their Own Destiny and Foreigners Must Stop Interfering. The Afghan Fraudulent Election (Selection) is of the war profiteers and U.S./CIA, by the war profiteers and U.S./CIA, and for the war profiteers and U.S./CIA. It is not of the Afghan majority, by the Afghan majority, and for the Afghan majority. It is not democratic. It is just a sham. And as history has shown, the Afghan majority will never accept a leader chosen by the foreigners and greedy war profiteers U.S. senators. 
The recent Afghan presidential election and run off were fraudulent with widespread corruption in the election process. It is just an unacceptable sham. The United States has interfered in Afghanistan's election and internal affairs these past thirteen years.  Ashraf Ghani and his cabinet,former communists such as the communist war criminal Doshtum, now VP,  are on the U.S. payroll. How shameful is it that the U.S. supports and pays war criminals like Doshtum? It makes me sick.
 Candidates, such as Ghani,  were selected by the U.S. to run to replace the puppet Karzai.   Ghani represents the minority of Afghans, the Pashtun nationalists and communists (Khalq party).  The other run off candidate,  Abdullah Abdullah, represents the minority Tajik nationalists. Unfortunately, the majority of Afghans, who are Muslims and not war profiteers, are not represented..  Unfortunately,  the foreign invaders are not allowing the Afghan Muslims, who are the majority,  to choose their president.  Is that democracy?
I believe the United States' interference in Afghanistan's election is obvious. Presently, U.S. Senators  John McCain, Carl Levin, and Lindsey Graham are in Afghanistan causing more problems and more division amongst Afghans. I believe it is obvious by the timing of their trip. While these senators and their staff are present in Afghanistan, Ashraf Ghani, their selected president, is announced as the winner.  Also, the closing of all Afghan universities for two weeks is  conveniently announced while they are there, which is a common CIA strategy to stop student protests and to make it harder for those Afghans to organize and lawfully protest. In addition, outspoken, Afghan Muslims, like myself,  who actively and lawfully oppose the U.S. policy in Afghanistan and the fraudulent elections, find that their facebook accounts are conveniently disabled right now during these critical times, which is a CIA strategy and a strategy of countries like China and Russia.   It reminds me of  the Stalin time where the communist government controlled the media and closed universities around critical election  times so that students could not organize, assemble and protest.   Is this democracy?
Dividing Afghans is one of the key goals of the U.S. Policy. The CIA's tactic of divide and conquer is at work and in full operation so that the war profiteers and the U.S./CIA has the Afghan president it wants.  I believe these war profiteering senators are interfering in the election process by twisting Afghan arms to tell the Afghans, who is going to replace Karzai. Americans would not allow other countries to interfere in the selection/nomination of presidential candidates and elections. Do other countries knowingly allow foreign senators and officials to interfere in their process to decide their next president? I do not think so. This is not democracy. This is simply imperialism and divide and conquer tactics of the CIA at work.
Numerous times, in letters, meetings and phone calls, I informed  U.S. State Department and UNAMA officials, my U.S. Senator and others that in order to achieve peace and unity  Afghans must be allowed to decide the future of their country without foreign interference and foreign money used to control and divide Afghans.  Yet the U.S. policy and tactics in Afghanistan have not changed. Sadly,  based on the recent fraudulent election and events, I believe there will be no government for the majority of Afghans just one for the war profiteers and U.S./CIA.  Sadly, I believe there will only be more division, more corruption, more drug trafficking, more stealing of the Afghan people's natural resources like the vast and extremely valuable REEs ( rare earth elements in the Helmand region),  more suffering for the Afghan majority,  more war and not peace. Shame on you U.S. government and greedy war profiteers.
Unfortunately, the majority of Afghans have to suffer again because of the games of superpowers and the greed of war profiteers. History has shown that Afghans do not accept puppet leaders, who are selected and controlled by foreigners. Sadly for the Afghan majority, Ghani is just the new puppet in the superpowers' game. 

Sincerely,
Kadir A. Mohmand
Please read this article. 
http://zeroanthropology.net/2013/09/05/ashraf-ghani-ahmadzai-or-the-top-thinker-in-the-world-scouting-for-the-empire-in-afghanistan/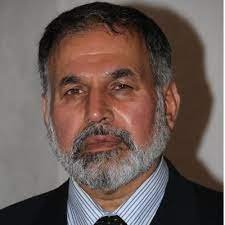 Abdul Kadir Mohmand was born in Kabul, Afghanistan. He currently resides at Kalamazoo, Michigan. He graduated from Kabul High School. On an UNESCO scholarship, Mr. Mohmand studied at Sofia University, Bulgaria from 1976 until 1978 when his studies were interrupted by the Communist seizure of power in Afghanistan. The new Afghan Communist government ordered the Bulgarian government to return him to Afghanistan because he was anti-communist. Mr. Mohmand requested political asylum. With the help of the United Nations and the U.S. Embassy, he arrived to Italy and then the United States in 1979.
Mr. Mohmand returned to his studies and earned his B.S. in 1983 from Western Michigan University. He found employment in various positions in the engineering business. For many years, he worked for BFI and was country operations manager for BFI Italia. Currently, Mr. Mohmand owns a shopping center and develops commercial properties.
During the 1980s, Mr. Mohmand was the Representative of the Afghan Mujahideen for North America. During the 1980s, Mr. Mohmand returned to Afghanistan to fight as a freedom fighter against the Soviets and Afghan communists. Through an arrangement with Borgess Hospital in Kalamazoo, Michigan, Mr. Mohmand would bring back wounded Afghan children and Mujahideen for medical treatment at Borgess and recuperation in his home in Kalamazoo. He formed and was president of a nonprofit, Aid for Afghanistan.
In the 1980s, Mr. Mohmand also worked with the Committee for a Free Afghanistan in Washington D.C to bring wounded Afghans to the United States for medical treatment.
For the past four decades Mr. Mohmand has dedicated his life to working to achieve true peace and stability in Afghanistan.
A few years ago, Mr. Mohmand organized educated Afghans intellectuals across the world who drafted a comprehensive plan for peace. Presently, he has united many different Afghan peace organizations under one umbrella. The goal of this network is to unite Afghans to bring true peace in and the independence of Afghanistan. This network wants to be the bridge between the Afghan freedom fighters and the silent Afghan majority, and the Western World in any peace negotiations.
Mr. Mohmand wants true peace and stability in Afghanistan. As a veteran of war, Mr. Mohmand hates war.
ATTENTION READERS
Due to the nature of independent content, VT cannot guarantee content validity.
We ask you to
Read Our Content Policy
so a clear comprehension of VT's independent non-censored media is understood and given its proper place in the world of news, opinion and media.
All content is owned by author exclusively. Expressed opinions are NOT necessarily the views of VT, other authors, affiliates, advertisers, sponsors, partners or technicians. Some content may be satirical in nature. All images within are full responsibility of author and NOT VT.
About VT
-
Read Full Policy Notice
-
Comment Policy