The seven golden domes of St. Petersburg

[ Editors Note:  Gwenyth Todd had a front row seat during the early Chalabi days as Former Head, White House National Security Council, Middle East Desk and subsequent positions.

A key part of VT's deep bench are those who were publicly at the seat of power when these things were going on, and then some who were behind the scenes in our last 50 year history.

These include people like Lee Wanta, Reagan's National Security Adviser, and recently passed on Clinton Bastin who spent 42 year with the Atomic Energy Commission and the Dept. of Energy, and then Colonel James Hanke who was the US military liaison officer at our Israeli embassy for a seven year stint.

Sometimes we have to do a lot of digging to get the dot connecting figured out. So it is a good day when you can call on someone who can clue you in on it all in just one good briefing. We can't bring the readers into those but we do try to get as much as we can out to you so we don't all end up with a flying blind democracy…which is the scary kind.

We see the damage that can cause with our disastrous foreign policy continuing to stumble into one disaster after another…the phony Iran nuclear program scare, Syria, Ukraine, and now Iraq going up in smoke as Nero fiddles. We are constantly lied to so the guilty are protected and we cannot make foreign policy a key election issue as so much is hidden from us…a democratic neutering so to speak.

At least we get to show "them" here in the pages of VT, plus our platform partners at Press TV and New Eastern Outlook that "yes we do know what you really did back then." And then have to worry a bit about what else we know that we have not found the right time to put out yet… Jim W. Dean ]
____________________________
 –  First published   …   July 11, 2014  –
An English expression refers to a "bad penny" as someone who keeps turning up and causing trouble no matter how one tries to get rid of them.  Other less delicate idioms that describe such types include "chewing gum on one's shoe" and "unflushable turd".  Depending on one's sense of delicacy, any of these terms can be aptly applied to Iraqi businessman and politician Ahmad Chalabi.  "Bad Penny" is my term of choice.
The ISIS crisis has thrown the Near East into a new tailspin.  Everyone interested is casting about for a solution and every option appears to be on the table.  Unfortunately, one option seems to factor into almost every in-depth news story on the subject, and that is Mr. Ahmad Chalabi, the personification of the proverbial bad penny.
In spite of numerous past problems, political analysis in the Western media appears to be tilting in favour of Ahmad Chalabi as a prime contender to replace Nuri Al-Maliki as Prime Minister of Iraq.
Such a development should send shivers down the spine of anyone with any knowledge of Mr. Chalabi's "rap sheet", a term used in the United States referring to a person's official criminal dossier.
Mr. Chalabi's rap sheet holds enough charges and conviction of criminal activity to fill a book.
So why are Iraq's neighbours, along with the United States Government, either staying silent or expressing support as Mr. Chalabi's name once again pops up?  After all, this man has been repeatedly shown to be a crook and a "con artist" and is arguably lucky to even be alive and out of prison, let alone parading in front of cameras, positioning himself to replace Prime Minister Maliki.
Understanding Mr. Chalabi's background and his unique relationship with international power brokers is critical to unraveling the mystery of why the United States invaded Iraq in 2003.  In 2003, the neoconservative architects of the Iraq invasion planned for Mr. Chalabi, as the head of the largest group of Iraqi exiles, the Iraqi National Congress (INC), to become Iraq's new President or Prime Minister.  The US Department of Defense even provided air transport to fly Mr. Chalabi and his supporters into southern Iraq while the battle for Baghdad was still ongoing.
Mr. Chalabi had the advantage over all other contenders for the Iraqi leadership from the moment his feet touched Iraqi soil in 2003.  Yet he has never managed to attain the top political post in Iraq. I witnessed and even participated in many of the events leading up to Mr. Chalabi's return to Iraq.
Given his support from powerful neoconservatives, as well as my former colleagues at the Pentagon and White House, it is a real testament to the enduring strength of the Iraqi people that Chalabi has thus far failed to attain the post of Prime Minister.  He appears politically indestructible, however, as he seems to be proving yet again, and there is a real risk that he might succeed this time.
_______________________
Who is Ahmad Chalabi?
For those interested in the details of Mr. Chalabi's life and career, there are endless accounts available elsewhere.  For layman's purposes, it should be enough to know that Mr. Chalabi comes from one of the wealthiest families of pre-1958 Iraq.  He is Shi'a in name but puts himself forward as non-sectarian.
His family fled Iraq in 1958 to Lebanon and Mr. Chalabi spent much of his life living in the West.  He attended school in the United Kingdom and university in the United States.  He received advanced degrees in Math from prestigious universities.
His powerful family had sufficient funds to ensure that the Chalabis rubbed shoulders with the best and brightest in the West and in friendly Arab countries.  In short, he is a polished polyglot with a keen intellect who also happens to be an excellent social companion and salesman. In Mr. Chalabi's case, these traits have been used repeated for personal gain at the expense of others.
In the 1970′s, Chalabi helped found the Petra Bank, a financial institution that crossed borders and was even granted permits to operate in the Israeli Occupied Territories.
The rise and fall of Petra Bank is again a tale that has been told and retold widely, but suffice it to say that in 1989, Petra Bank collapsed, uncovering corruption on a scale that could have destroyed Jordan's entire domestic banking system, and Mr. Chalabi barely managed to escape from Jordan, reportedly aided by the brother of Jordan's King Hussein and carrying tens of millions of dollars.
_______________________
My Experience With Chalabi And His Supporters
I first became aware of Mr. Chalabi's existence two months after joining the US Government Civil Service in August 1990.  The Petra Bank collapse had led to criminal charges against Mr. Chalabi in June 1990, and Interpol subsequently issued a warrant for his arrest on behalf of the Jordanian government.
In October 1990, I saw a TV interview with Mr. Chalabi.  Although the focus of the interview was on the missing money from Petra Bank, discussion of Iraq's invasion of Kuwait was also addressed.  Mr. Chalabi made clear that he supported all efforts to remove Saddam Hussein from power.
At the time, I did not realize that the interview was part of a carefully orchestrated effort by US neoconservatives to market Mr. Chalabi as a future leader of Iraq.
After all, who would promote a future Iraqi leader whom Jordan, a close US ally, was actively seeking to extradite for serious financial crimes?  The last thing Iraq needed was a convicted con artist to replace Saddam Hussein.  But it turned out that Mr. Chalabi was indeed the man chosen by the neoconservatives to lead a new Iraq.
For me, it was not until 1992 that Mr. Chalabi suddenly resurfaced.  I was working on Iraq policy for Paul Wolfowitz and Dick Cheney at the Pentagon.  In sorting through my daily pile of messages, I noticed that Interpol had issued a warrant for a man named Ahmad Chalabi, but the name did not ring any alarm bells in my memory.
Coincidentally, that afternoon I received a telephone call from Paul Wolfowitz's secretary asking me to join a meeting regarding Iraq.  I was perplexed, since I had not set up any such meeting, but I went straight over and entered the meeting in progress.  There were seven people in the room, including me, and the man speaking to Paul Wolfowitz seemed oddly familiar.
As I listened to him describing the recent Iraqi National Congress (INC) summit in Vienna, I suddenly realized that this was the Petra Bank leader for whom Interpol had issued a warrant.
With the Interpol warrant still fresh in my mind, I was stunned that Mr. Chalabi was in the Pentagon, let alone meeting in secret with Under Secretary Wolfowitz.  Even more disturbing were the assurances of US support for Mr. Chalabi's INC being proffered by Wolfowitz.

I waited until the end of the meeting and then approached the man who had set up the meeting. I asked him why Chalabi, who was wanted by Interpol, was in the Pentagon E-ring.
The reply was casual and chilling: I was told that "Ahmad" was going to be put in to replace Saddam and that the Interpol warrant was meaningless.
Richard Perle and Professor Bernard Lewis had chosen Mr. Chalabi to be Saddam's successor and this was just the beginning of a partnership between Washington and Mr. Chalabi.  Mr. Chalabi would also be meeting with Special Assistant Dennis Ross at the the Department of State.  The case was closed.
This was my introduction to the neoconservative modus operandum, and I found it deeply disturbing.  After all, the Chalabi family was so hated in Iraq that when Ahmad Chalabi's uncle died, those who worked for him reportedly celebrated for three days.
The Chalabis did not leave Iraq willingly in 1958: they were driven out of Iraq by a populace that despised them.  I could imagine no circumstance where the Iraqi people would have welcomed any returning Chalabi family member, let alone one as publicly corrupt as Ahmad Chalabi.
I was relieved when President Clinton was elected in 1992 because it slowed down Mr. Chalabi's momentum. Paul Wolfowitz was gone from the Pentagon and Richard Perle's shadowy civil service organizer in the Pentagon was removed from any post of influence regarding Near Eastern matters.
Still, neoconservatives and others who were uninterested in Mr. Chalabi's financial misdeeds continued to support him and the INC.  Mr. Chalabi did go into Northern Iraq to help build organized opposition to Saddam, but any success he had was due more to US support and a marriage of convenience with the Kurds rather than popularity or ethics.  Still, his mere presence in Northern Iraq and the accompanying risks helped lionize him back in Washington DC with some of the Clinton Administration officials,
I asked Richard Perle's man in the Pentagon in 1992 why Mr. Chalabi had been chosen by the US to lead Iraq.  I was told that Mr. Chalabi, being a secularist Shi'a with huge name recognition in Iraq, could win over the majority of Iraqis. When I protested that no sane person could trust a man like Mr. Chalabi,
I was told that he and Iraq were merely pawns in an effort to set up a base from which to foment unrest in Iran. No neoconservative cared about Iraq for any reason other than using it to harass Iran.
Even access to Iraqi oil was not raised as a factor: the primary objective was to set up a Western-friendly government in Iraq from which the US and Israel could conduct operations against Iran. Mr. Chalabi seemed pleased with that arrangement, as long as he could restore his family's territory and exploit Iraq's wealth potential.
By 1999, Mr. Chalabi had lobbied the US Congress to such a degree that millions of US taxpayer dollars were appropriated to support INC operations.  To this day, it is unclear where all that money went.  Iraq policy in Washington had become so politicized and irrational that I wanted no part of it.
I was relieved when a new, openly pro-Chalabi Iraq Director took my place at the White House as I quit government service.  Witnessing the madness and being unable to influence it was simply not a productive use of my time.
In January 2001, at an inaugural dinner for George W. Bush, I was approached by the neoconservative "poster boy", Richard Perle.  When I told him I had quit the US Government in 1999, he gave me his card and urged me to come and work for Paul Wolfowitz at the Pentagon.
He said that Wolfowitz was setting up a special projects office to fulfill his commitment to Mr. Chalabi and that he needed people like me who shared the neoconservative philosophy for the region.  I thanked him politely, went home and called friends in the US media.  I tried to explain that war with Iraq was going to happen under George W. Bush, with the goal of setting up a base from which to conduct anti-Iranian operations. Not surprisingly, no one believed me.
It was too difficult to imagine that a mere handful of powerful men and women could convince the US public, not to mention the Europeans and Arabs, that Iraq should be invaded and Saddam Hussein replaced by a crook like Ahmad Chalabi.
The ensuing strategy to mislead the US public into supporting an unjustified invasion of Iraq very carefully danced around the choice of Chalabi.  Instead, the apparently imminent nuclear threat from Saddam, horrific images of human rights abuses and false claims of ties to Al Qaeda were used to convince the American people that Saddam had to be removed immediately.  This was not based on serious intelligence, but in large part on a source known as "Curveball", who turned out to be a creation of none other than Mr. Ahmad Chalabi.
In fact, the CIA Near Eastern office told me in 2002 that their intelligence assessments saying that Saddam posed no imminent threat to the West were barred from the being reported "up the chain".  I was told that Wolfowitz in particular was parsing incoming intelligence assessments to exaggerate the threat posed by Saddam Hussein to the West. There were many frustrated intelligence analysts but little, if anything, could be done to bypass Wolfowitz and his Special Projects team.
_______________________
The Bad Penny Returns To Iraq
What happened to Chalabi after the fall of Baghdad is a matter of public record, but it is fair to say that it did not go as the neoconservatives had planned.
Within a year of returning to Iraq, Mr. Chalabi found himself under suspicion of passing sensitive intelligence to the Iranians, had his compound raided and an arrest warrant issued alleging Mr. Chalabi's role in counterfeiting Iraqi dinars.  Although he was not arrested, he was publicly disgraced.
At the time, in August 2004, I met with one of the Bahraini Crown Prince's key advisers, astonishingly a Shi'ite, who told me that there was no possible way Chalabi could ever return to politics.  I suggested that this was an overly optimistic view.
Sure enough, by 2005, Mr. Chalabi was appointed Deputy Prime Minister of Iraq and interim oil minister, proving the "bad penny" theory once again.  And ironically in 2012, Bahrain itself felt the effects of Mr. Chalabi's unsinkability directly thanks to his alleged support for the Shi'ite opposition that threatens the power of the Bahraini Royal Family.
The reason why "bad pennies" are a problem is that while, under normal circumstances, most people know to quickly throw them out, in a crisis, they may present themselves as the only known solution. 

Name recognition is also a powerful thing, especially when combined with huge personal wealth and die-hard international support from dedicated neoconservatives.  This is precisely why Mr. Chalabi's return to the public eye in Iraq is so dangerous during this period of the ISIS crisis.
There are few, if any, Iraqis with the money, foreign support, hubris and sense of invulnerability to dare put themselves forward as an alternative to Prime Minister Nuri Al-Maliki.  Mr. Chalabi is one of a very few Iraqis who meet all those criteria and this crisis offers him the best chance in decades to seize power in Iraq with US backing.
If the Iraqi people truly want this man as their leader, they should be allowed to elect him.  Life is so dangerous and chaotic in Iraq that perhaps any alternative to the present regime is acceptable, no matter how unsavory.  But before anyone sets foot near a voting booth, Iraq and the world should be aware of Mr. Chalabi's background, neoconservative backers and financial and criminal misdeeds of the past.
This is one situation in which the international community, not merely the United States, has an opportunity to ensure that Mr. Chalabi does not bilk the Iraqi people out of what little they have left.
Perhaps the recent direct Iraqi assistance from Russia, along with the realization by Iraq's Arab and Iranian neighbours of the threat posed by ISIS to their own existence, will open the door for a fresh face to step into the breech and toss out the Chalabi bad penny permanently.
The alternative option of putting Mr. Chalabi in charge of Iraq will likely result in more death, destruction and tragedy, not just for Iraq but for the region as a whole.
Gwenyth Todd, a former Adviser to President Clinton, expert in international security policy, holds an M.A. from Georgetown University, exclusively for the online magazine "New Eastern Outlook."

Editing:  Jim W. Dean  and  Erica P. Wissinger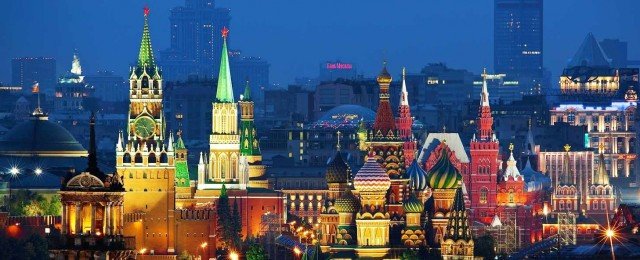 ________________________
ATTENTION READERS
We See The World From All Sides and Want YOU To Be Fully Informed
In fact, intentional disinformation is a disgraceful scourge in media today. So to assuage any possible errant incorrect information posted herein, we strongly encourage you to seek corroboration from other non-VT sources before forming an educated opinion.
About VT
-
Policies & Disclosures
-
Comment Policy
Due to the nature of uncensored content posted by VT's fully independent international writers, VT cannot guarantee absolute validity. All content is owned by the author exclusively. Expressed opinions are NOT necessarily the views of VT, other authors, affiliates, advertisers, sponsors, partners, or technicians. Some content may be satirical in nature. All images are the full responsibility of the article author and NOT VT.