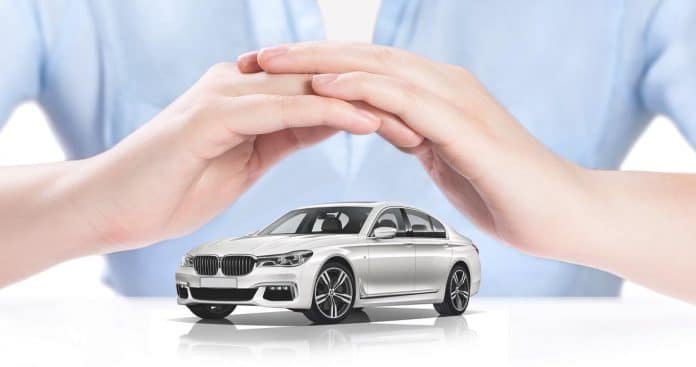 Getting a sudden spike in your auto insurance rates can be a shock. Many people believe that if they haven't done anything obviously wrong, such as getting a speeding ticket, that their rates should remain the same.
The truth is that there are thousands of factors that can determine your auto insurance premiums. While everyone knows that driving history, gender, and age are the biggest factors, there are some lesser known things that you have some control over that can drastically effect how much you pay for auto insurance.
Credit History
You probably only worry about your credit history when you think about getting a loan, but your credit can have farther reaching effects beyond the bank. Auto insurance companies know that people who have trouble paying their bills are more at risk to cause an accident or have unintended damage to their car.
While there are several possible reasons for this phenomenon, most insurance companies simply charge more to people who have lower credit scores. If your score dips by more than 50 points, expect to pay more for your auto insurance.
Location
A lot of people don't realize that where you live plays a huge role in how much you pay for auto insurance. According to the Grand Prairie injury lawyers of Braithwaite Boyle Accident Injury Law, companies look at the accident rate, number of vehicles on the road, and even how much the average car on the road in your area is worth.
If you live in a place with a lot of expensive cars, such as Texas or California, you'll pay more even if your car isn't fancy. Even within the same city, however, auto insurance premiums can vary. People who live or work in zip codes with higher crime rates are surprised to discover that they pay a lot more for insurance than their neighbors who live in safer places. If you're thinking about moving, ask your insurance company what it will do to your rates.
Where and How Your Car is Stored
If you have a comprehensive policy, you'll probably notice that your rate decreases when you move to a home or apartment that offers covered parking. Cars and trucks stored in open lots tend to be stolen and vandalized more than those that are stored in a garage at night. Although this might seem like a minor detail to consider when choosing where you live, remember that covered parking has more benefits than just keeping rain or bird droppings off of your car.
Owning a Home
You might think that your home ownership would only relate to property insurance, but it can actually have an effect on how much you pay for car insurance. Based on studies that have shown homeowners tend to be more responsible with their vehicles, many insurance companies offer discounts to people who own their own home.
If you sell your house and decide to rent for a while, be aware that your premiums may increase. On the other hand, if you decide to buy a home, you'll enjoy a little drop in your premium which will help with how much you have to pay to become a homeowner.

If you thought the only think causing your insurance to skyrocket was your speeding tickets and fender benders, you might want to check with your provider to see what else could be contributing to your climbing rates. If you ask your insurance agent for help, he or she will likely help you understand your policy by breaking down the items that contribute to how much you are paying. That way, you can consider insurance rates when making decisions in the future to help keep costs down.
ATTENTION READERS
Due to the nature of independent content, VT cannot guarantee content validity.
We ask you to
Read Our Content Policy
so a clear comprehension of VT's independent non-censored media is understood and given its proper place in the world of news, opinion and media.
All content is owned by author exclusively. Expressed opinions are NOT necessarily the views of VT, other authors, affiliates, advertisers, sponsors, partners or technicians. Some content may be satirical in nature. All images within are full responsibility of author and NOT VT.
About VT
-
Read Full Policy Notice
-
Comment Policy