I am all for it, bring Hamas, this "terrorist" organization and its leadership to the International Criminal Court "ICC" and have them face the music for failing to having an air force with F-16s and F-15s, a navy with destroyers and cruise missiles, an army with tanks and armored vehicles. A "terrorists" organization relying on "useless' rockets that makes more noise than damage. Yes, Hamas should face the music because it failed to match and exceed Israel in killing and destruction.
Not so sure why Mahmoud Abbas, the president of the Palestinian Authority whose term in office expired many moons ago if not years decided to instruct his foreign minister Riad al-Maliki to "nullify" the case filed by the Palestinian Authority Minister of Justice Saleem al-Saqa and Gaza Attorney General Ismail Jaber against Israel? This is his chance for himself and Fatah to get rid of their rival Hamas once and for all and take over Gaza for its thugs. Personally I never understood why Hamas wants to be partner in managing the Israeli Occupation with Fatah.
Mr. Mahmoud Abbas should not worry; he is not a party to the conflict between Israel and the people of Gaza and Hamas if not Palestine. Certainly he will not be dragged to the Hague by Israel since he, as manager of the Israeli Occupation have facilitated the Israeli Occupation for many years, kept the West Bank very quite, cooperated fully in Israeli security operations in the West Bank including targeted assassinations, home demolition, kidnapping and imprisonment of thousands of Palestinians, and have arranged to pay the Israeli Occupation saving Israel over $60 Billions since Oslo.
I am sure Israel will not reward loyal partners like Abbas and the PLO/PA/Fatah with criminal charges at the ICC when they did not commit any crimes against Israel. They are the best friends Israel can ever have and look how they are treated by Israel with utter contempt.
Of course Hamas made life so difficult for the Israelis with its useless rockets. It made life difficult for millions of Israelis to enjoy their normal life, denied them the rights to go out and enjoy dinner, to wine and dine, to go to the discothèques, to enjoy the beaches and enjoy an evening out or a cozy evening at home. Hamas simply spoiled the day-to-day life in Israel.
By accident it managed to kill 3 people one of who is a guest worker and does not count. The death of a Thai, does not count in Israel and of course it destroyed a gas station. An international war crime that should send Khalid Mishal and the political and military leadership of Hamas to life in prison if not shooting by a firing squad.

On the other hand Israel only wanted to maintain security for its people. So it put the entire Gaza Strip with close to 2 million people under total siege. Blockaded from the land and sea and air. No food or fuel can come in to Gaza unless Jerusalem approve. It bombed Power and water stations, hospitals, clinics, schools, administrative offices, mosques and markets even set a daily count of 2,300 calories.
No access to the sea, no building material to build what Israel destroyed over and over. Israeli enjoyable life of fun and good life far exceeds the humanitarian needs of Gaza's, after all the people of Gaza decided to vote for a "terrorist" organization. And when Israel's shoot and kills, it is only killing terrorists or potential terrorists or would be born terrorists, (pregnant mother and child one bullet). Preemptive killing at its best. In Gaza children are potential terrorists. In Israel they aspire to be artists, musicians, scientists and researchers, business people. One group of children must die, the others must live.
Israel is only "defending itself" against these Arab Muslims savages from Gaza who have no respect for human life. . Every one is telling us, Barack Obama, Angela Merkel, David Cameron, Stephen Harper, Françoise Hollande, and that guy way way down under, Australian Prime Minister Tony Abbot (no offense intended for our friends in Australia).
All of them tell us that Israel have the rights to defend itself using the mightiest of might's of the mighty Israeli Defense Forces with hundred of F-16s and F-15s, with drones, hundreds of Apaches and Blackhawks attack helicopters. Thousands of tanks and armored vehicle. An army well equipped surpassing America, British, French certainly German and Australian armies. To kill and kill and kill, children, women, old people in nursing homes, even killing donkeys and dogs was OK by these international leaders. I can see killing people, but donkeys and dogs, shame on you guys.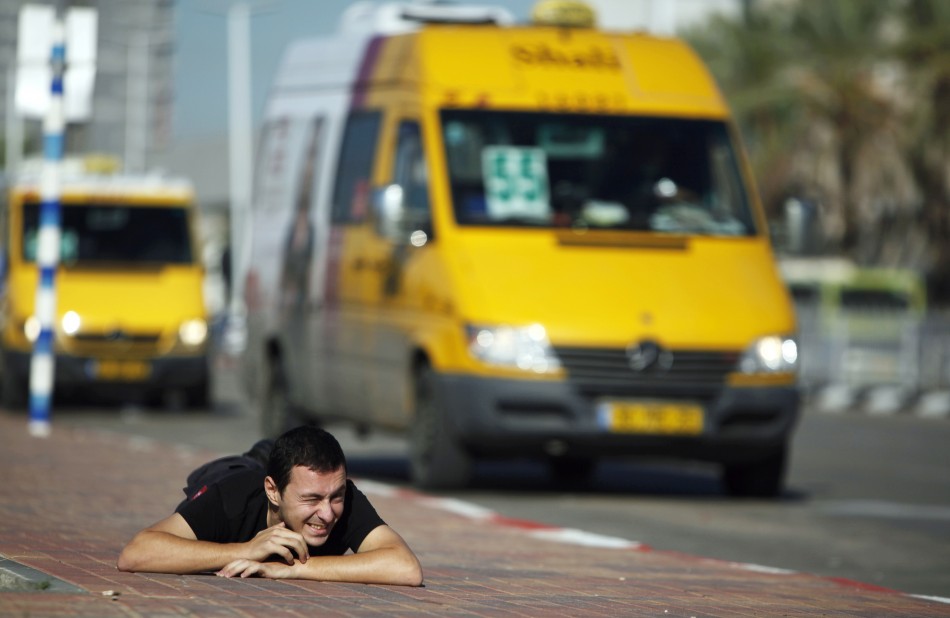 Israel perhaps has the best and most well equipped navy, with German supplied nuclear weapon equipped submarines. The strongest of all navies anywhere in the Mediterranean's certainly in the Middle East from North Africa to the Indian Ocean. Oh such power and expertise is great targeting children playing on the beach. NBC was not so happy about its reporter Ayman Mohyeldine reporting on the killing of the children at the beach, it pulled him out of Gaza.
To punish these "terrorists" hiding behind "human shields" cowards like all Arabs, Israel simply bombed any thing and every thing in site. Schools, shelters, hospitals, mosques and churches, destroying and leveling every thing entire neighborhood killing two thousands, injuring tens thousands displacing 500,000 with homes destroyed and no shelters, targeting entire families and building blocks, even those who were playing on the beach. Every Palestinian Arab in Gaza was a permissible legitimate target. Ask Obama, Merkel or Cameron and they will tell you it is OK, self defense.
Of course Israel will argue that "we do not mean to target civilians" they were simply in the way and our defense strategy is to maximize the damage to the enemy and if we kill few thousand or ten thousands that is not our fault it is the fault of the Americans who gave us "inaccurate weapons" that failed to avoid "civilians" as we wanted, but because of technical difficulties from the manufacturers and suppliers it seems to hit civilians. America should be blamed and pay for any damages.
Over the last 14 years Israel have waged deadly wars on besieged Gaza. Just think of the names devised by the Israelis for their attacks on Gaza. "Operation Rainbow" 2004, "Days of Penitence" 2004, "Operation Summer Rain" and "Operation Autumn Clouds" in 2006, "Operation Hot Winter" 2008, "Operation Cast Lead" 2008/09, "Operation Echo" 2012 and "Operation Pillar of Defense" 2012 and of course "Operation Protective Edge". These names reminded me of the kind of names World Meteorologist Organization a UN organization devise for the Hurricanes.
Now back to Mahmoud Abbass and the ICC. When Israel attacked Gaza with vengeance in its "Operation Cast Iron" using and dropping Phosphorus bombs, compliment of the United States of America, the UN was so chocks and contrary to the wishes of the "partner in crime" the US, it decided to appoint a commission headed by a South African judge with impeccable reputation.
The Goldstone Report was issued on September 15th, 2009 with clear indictment of Israel. Mahmoud Abbas for a "fist of dollars" and promise to keep his contract with the Israel Occupation, withdrew his support for the report and later Judge Goldstone came up under so much "Zionist" pressure he retracted his part of it on April 1st, 2011, leaving the other three commissioners; Hina Jilani, Christine Chinkin, and Desmond Travers to insist on the accuracy of the report.
Then, Mahmoud Abbas and the PLO did not have a "legal status in the UN" with so much hoopla one fitting for the liberation of Palestine; Mahmoud Abbas secured a UNGA vote on 29 November 2012 voting "Palestine" as a non-member observer "state". Well this should have solved all the reasons that kept Mahmoud Abbas from going to the ICC not for Gaza then and now but the ruling on the Apartheid Wall.
Frankly no one knows what Mahmoud Abbas have in mind and what he is thinking of when he ordered the "nullifications " of the claimed filed with the ICC. Certainly it is not Hamas that he is worried about but his contract in the West Bank.
Every international legal expert tells us that, Mahmoud Abbas can and should proceed to the ICC. Stanford University International Law expert Allen Weiner states " The Palestinian Authority have not yet applied or sought to ratify the Rome Statutes as a state party. If they do that, then the chances of unleashing the investigative power of the ICC are quite likely". Mahmoud Abbas and Palestine qualified couple of years ago to go to the ICC, but chose not to.
Back on January 21 2012, the Palestine National Authority formally accepted the jurisdiction of the court. Then, the ICC prosecutor Luis Moreno-Ocampo who was willing to bring only African, Arab and Bosnians/Serbian/Croatian to trial but never an Israeli or American declared " unable to determine that Palestine is a State". Now that excuse is not there any more.
Present ICC Prosecutor Fatoun Bensouda recently declared that that she has no authority to investigate " that is in the hands of the Palestinian leadership". Well Mr. Mahmoud Abbas what are you waiting for? Another genocide, more death and destruction? No one knows how many people, assuming Gazans are your people, have to die before you put the interests of the people ahead of the narrow and personal interests of the so-called "leadership" and go to the ICC.
Let all the parties, Hamas, Israel, the US and all the countries that supplied the two parties with arms and weapons face international justice and I personally think Nuremberg is a fitting place for such trial.
Sami, a Palestinian-American and a US Army Veteran (66-68), recipient of the "soldier of the month award and leadership award from the 6th Army NCO Academy, is an international legal and business consultant with over 40 years of international experience, in construction, hospitality services, conservation, and defense, in the Middle East, Europe, and North Africa. Sami is a holder of BA, MPA in Public and Environmental Affairs, Jurist Doctor from Indiana University. While at IU he was elected class president, student government president and chairman of the Indiana Students Association,
Active in peace movement as a co-author of the pre-amble for the One State for All of its people and voluntary service program SalamNation. A frequent contributor on national and international affairs. He resides in the United States.
ATTENTION READERS
Due to the nature of independent content, VT cannot guarantee content validity.
We ask you to
Read Our Content Policy
so a clear comprehension of VT's independent non-censored media is understood and given its proper place in the world of news, opinion and media.
All content is owned by author exclusively. Expressed opinions are NOT necessarily the views of VT, other authors, affiliates, advertisers, sponsors, partners or technicians. Some content may be satirical in nature. All images within are full responsibility of author and NOT VT.
About VT
-
Read Full Policy Notice
-
Comment Policy