Cannon was big for a running back in those days: about six feet, two inches tall and weighing over 225 pounds. But it was his speed that he was noted for. Billy routinely won the 100-yard dash event at the SEC Relays.
In 1959, Billy Cannon was voted by sportswriters as the best college football player in America and was presented with the coveted Heisman Trophy.
But, I'm getting ahead of myself. This story is not about Billy Cannon, it is about me, the guy who impersonated Billy Cannon.
I was six inches shorter and fifty pounds lighter than Cannon. I was a slow runner, and I have already told you how fast Cannon was.
Cannon was also handsome, while I could only be called semi-handsome, on a rainy day, at about twenty-one feet.
We did have football in common, but like a dilettante of the arts, I never made any real commitment to the game. I seldom found any pleasure in violent physical contact.
But still, I was a football player at the University of Florida – down where the Gators rule.
Actually, a more accurate statement would be … I was a football player aspirant.
And why did I have ambitions to be a football player? Girls!

In big-time college football programs, each university usually had over 150 players that were walk-ons or signed to scholarships. Since only eleven players were allowed to play on the field at any given time in a game, and with maybe fifty players on the bench, who were these other eighty-nine or so unseen players? Few students or outsiders knew.
These unseen gladiators went unsung except by their family and friends. But on college campuses, football players were easily recognized by their dirty ankles. And that was the reason I played football – to have both of my ankles looking as grotty as possible.
You see, year-round in Gainesville, Florida, the weather is feverishly hot and intensely humid. So shorts, polo shirts (with the little alligator), and Bass Weejun loafers (with no socks) were worn by many male and female students while on campus.
Such a uniform was always sported by football players so they could show off their dirty ankles.
At the University of Florida, dirty ankles were the badges of honor for all of us who did not clearly distinguish ourselves on the playing field.
Neither college nor professional football teams could exist without thousands of miles of adhesive tape – that white, cotton fabric which is coated on one side with a tough adhesive substance.
It takes a whole roll of tape to wrap two ankles, from one's shins almost to one's toes. Then legs, arms, wrists, and shoulders are often heavily taped, especially if there has been an injury or weakness in any of those areas.
Football players shave their ankle areas and then spray onto their shaven skin a kind of glue called Tuff-Skin.
Once dry, Tuff-Skin protects one's ankles from the everyday taping and removal, which could otherwise cause soreness and even bleeding.
The problem (or benefit) with Tuff-Skin is it cannot be washed off and can take months to wear off.
Somehow the sweat inside the tape collects dirt, which adheres to the Tuff-Skin and leaves a player's ankles looking dark and grimy once the tape is removed after practice or games.
I played football in order to have dirty ankles, so I could demonstrate to all coeds that I was a football player.
I thought long and hard about merely shaving my ankles, spraying on some Tuff Skin, and then putting dirt on it.
Such a ruse would allow me to avoid the body-jolting contact that comes with every football practice, not to mention the aching body parts that could keep me awake at night.
But alas, that would not work at the University of Florida where the male students outnumbered the female ones – six to one. And with my less-than-devastating looks, I needed something more than being a little-known football player to interest the kind of girls I was interested in. I needed to be a fraternity man – and a big, popular fraternity at that.
So being a football player allowed me to join one of the best-thought-of frat houses on campus – the ATOs.
I became known as one of the "house jocks," as most of my house brothers never knew just how low on the depth chart for running backs I was placed. I was so low (third to fourth level), I was not even allowed to dress out for the games at home or away.
For all away games, I made myself scarce at the frat house and on campus, not wanting anyone to know I was not on the traveling squad.
For home games, I came up with a way to make some much-needed money, while keeping a low profile from coeds and fraternity brothers.
With the use of an old, beat-up, four-door 1949 Oldsmobile (66 Ace Sedan) the size of a small yacht, I would drive to the Gainesville Regional Airport a couple of hours prior to home games.
I would often park behind the lazy drivers who were standing outside their taxicabs, smoking while they waited for passengers to disembark from the small, private planes that landed on game days.
I would walk up to the parked airplanes and await those six or so men who would deplane.
"Gentlemen," I would announce, "I represent the ATO Fraternity. And as a public service, we are driving fans to the stadium. Please follow me."
The men were usually in such good moods from the drinks they had while in flight, they never objected to my old shameful car. And as many as seven men have had to squeeze into that old bomb.
I never wasted any time driving out and away from the airport. I did not want anyone to decide the free ride was not worth all the discomfort.
With the largely isolated Waldo Road in sight, I would slam on my brakes, and yell, "I ALMOST FORGOT …"
This approach always got everyone's attention. "What?" "What's going on?" "My God … you outta gas?"
Those were some of the responses I would get. But whatever I heard, I would always tell my passengers the real reason for all of my magnanimity.
"The ATO Fraternity is asking for a ten dollar donation from each of you to help us in our charitable works."
In 1958, ten dollars was worth as much as a hundred dollars is today, thanks to those economic geniuses that control and run our government.
With an average of sixty bucks ($600.00) in my pocket, I would drive to the stadium with a smile, feeling less disappointed that I wouldn't even be sitting on the bench during the game.
It was the week prior to the Saturday of the big LSU game when I got my comeuppance. In retrospect, I can now see it was something I deserved.
I was on the Gator Scout Team, which was composed of expendable players. If any of us got hurt, it did not make a tad bit of difference –in fact, it made absolutely no difference at all. There was always someone else to throw into the fray.
In full scrimmage mode (meaning lots of Rock 'em-Sock 'em), the hearty band of expendables would run the various offensive plays of our next opponent against our first-team's defensive unit.
These plays were gathered by Gator scouts who had them drawn up on big 24" x 36" pieces of white cardboard.
While standing in front of our typewriter huddle, the backfield Coach Harvey Robinson would have a collection of these plays under his arm. He would select a play and then hold it up for all of us to see, so we would know our suicide (blocking, passing, or running) assignments.
At any rate, the match was seldom fair. We never got the chance to smooth out these plays, so the defense always won, with one or two of us still lying on the field after each play ended.
It was a Monday afternoon, while I was getting my ankles taped in the Gator medical room, that I wondered which Louisiana State player I would be emulating at practice.
After opening my locker, I reached for my helmet. I knew that the name of the LSU player I would be portraying would be written with a grease pencil on white tape and stuck to the front of my blue suspension helmet.
"WHAT!" I yelled aloud. "They want me to be BILLY CANNON? Is this a joke?"
Cannon had a frightening combination of size and brute strength, with the speed of a sprinter. He once ran the 100-yard dash in 9.4 seconds. He also put a 16-pound shot 54 feet. None of his stats described me.
There were bigger and faster running backs on the scout team than me. Why me?
As Cannon, I'd be running the ball against guys who made Cannon look average in size. The fingers of our linemen were so large they'd hit two keys instead of one when using a manual typewriter.
And, they'd all be yelling, "KILL CANNON," and Cannon would be me.
We had gorillas on our defensive line. Those guys could lift a car – ­ some, a truck. And, with their surly attitudes they had no sense of humor. Nor did they have any finesse.
They couldn't catch a football if you tossed it to them from ten yards away. They couldn't punt a football further than twenty yards … if their foot ever made contact with the ball. They could, however, run into you and send you into another realm.
This is Coach Robinson's doing. He hates me and wants me to quit.
I'll show 'em. I won't quit. I'll tell 'em I'm hurt. In spite of all the tape that's wrapped around my ankles by the trainers before practice, both ankles were giving me problems.
I could claim that one of my ankles was bothering me so much I could not scrimmage. Which ankle should I choose as most lame?
I wanted to live so I could take full advantage of my nasty criminal mind. Quite naturally, I planned to become a senator. I had dreams of joining one of the most exclusive clubs in America – the U.S. Senate.
I might have to start out as a lowly congressman in the U. S. House of Representatives. But from there, I could demonstrate my loyalty to the International Banking/Monetary Cartel by betraying everything America had once stood for.
I'd vote for unlimited banker bailouts, expanded foreign aid (while America rots at its core), and for anything that seemed to justify more wars.
I'd flaunt a copy of our Constitution by waving it over my head on the House floor, calling it "just a damned piece of paper."
That would surely make me a darling  of a fawning media.
I'd never bring up the subject of chemtrails that had been poisoning our lungs, skies, soils, rivers, lakes, and groundwater, and would for decades.
I'd proclaim on national TV to have drunk eight ounces of fluoride-laced water for years; then I'd smile showing off my pristine teeth.
I'd become a forerunner in the support of legislation to criminalize all federal government whistleblowers and those who espouse conspiracy theories. I'd call them all traitors.
I'd sponsor bills that penalized hard-working family farmers and bright entrepreneurs.
I'd vote for every kind of tax increase I could find.
After all, with all their campaign money, control of the media, voting fraud, and election rigging, it would be the power structure I had to please, not individual American voters.
Yes, I'd soon be in the Senate with all the sex, drugs, power, glory, money, and retirement benefits that I surely deserved.
And what's more, I'd be exempted from all expensive, do-nothing medical plans (Obamacare). That alone would make it all worth the time and effort spent.
Trouble is, I went back to one of the Gator taping tables and had a trainer put on another layer of tape on both my weak ankles.
I went to my locker, put on my pads and uniform. I sat down and pulled on my sweat socks over the double layers of tape. I soon found that my cleats were too small to fit over my socks and all that tape.
To hell with the socks. I might rub blisters on my toes, but I'd worry about that later.
At last, I pulled down my helmet from the top shelf and tucked it under my arm. I made the walk to the practice field, proud and ready to act as Billy Cannon's double.
Billy Cannon became a dentist and was eventually in charge of the entire medical system of the Angola State Penitentiary. Today, Billy Cannon is revered as a Louisiana State legend and rightfully so.
And the man who pretended to be Billy Cannon for the better part of a week? He is deep in the woods of northern New Hampshire … praying and writing … writing and praying … for a better world and an America that once was.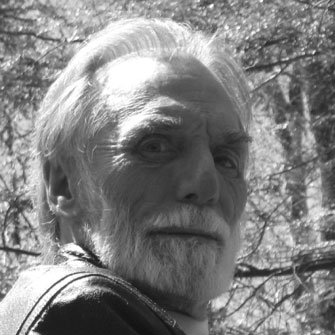 Former Hollywood producer of live stage shows that featured various movie and TV stars. In Los Angeles for almost a quarter of a century, Jack had a front-row seat in observing the disintegration of the foundations of American society before he retreated to the woods of New Hampshire.
A graduate of the University of Florida, where he studied economics, Jack was also a running back on the Gator scout team, a member of the ATO social fraternity, Cadet Commander of the school's ROTC unit, and president of the military honorary society, Scabbard, and Blade.
After serving honorably in the US Army, where Jack earned his paratrooper wings, he began to see the folly and crimes attendant to the unilateral wars of American aggression. It was then that Jack embarked on a spiritual path; one he has walked for over 40 years. Content with his sylvan seclusion, Jack began writing of how to spot media propaganda; something he meant to be his legacy to his three grown children.
Today, however, Jack invites all others to read his non-partisan observations of national and international events. According to Jack… Those of us stuck deeply into the engineered left-right paradigm have no desire to be objective, and are thus blinded to all truth that does not reinforce biased opinions.
Remedial work in geo-politics will not open the minds of such people, as they are badly in need of spiritual remedies; nevertheless, facts are facts, and some are available to truth-seekers, the subject matter of my writings."
ATTENTION READERS
Due to the nature of independent content, VT cannot guarantee content validity.
We ask you to
Read Our Content Policy
so a clear comprehension of VT's independent non-censored media is understood and given its proper place in the world of news, opinion and media.
All content is owned by author exclusively. Expressed opinions are NOT necessarily the views of VT, other authors, affiliates, advertisers, sponsors, partners or technicians. Some content may be satirical in nature. All images within are full responsibility of author and NOT VT.
About VT
-
Read Full Policy Notice
-
Comment Policy