VT Only Specials
Editor's note:  A year ago, most of these weapons would have sold for up to $3000.  Each weapon here has value well beyond the price, even in a "corrected" market.  All have a purpose, devastating combat and defense weapons, attention getting range weapons but most of all, they are all designed to last.  Each has a concept behind it.  Each is a solid base to build a "go to" personal weapon from.
Today's gripe:  Waiting on an accessory order from Buds Gun Shop, a major online retailer.  They have gone 9 days without shipping while billing on my credit card, but this isn't unusual.  What today is amusing is having received an email from them about how they need to speak with me.  When I call, however, I enter a queue, which, when it comes to the time to speak to me, simply puts me in another queue.  Somewhere, the ghost of Kafka is smiling.  For the owners and managers at Buds Gun Shop, please rejoin reality.  Remember, you were the folks who sent me two exceedingly defective piston operated AR 15's a bit ago.  You took them back, refunded money promptly, and we recognize this but know someone is watching.
All weapons are new (unless other clearly stated otherwise).  All regulations apply so please make sure you are able to own this kind of "device" in your area.  Money is accepted as is Visa/MasterCard with 3% fee.  (sorry)  If you don't we what you want, we probably have one, particularly if it is exotic. As usual, we have Mosin Nagant 91/30 builds available with either Archangel tactical stock or Monte Carlo.  Barrels are custom from 18 to 28 inch, professionally crowned, threaded with muzzle brake if required.  Scope mount and bolt modification available as well.
Current Offerings
223/5.56 Wylde SigTac Pistol "Mr Clean"
KAK Industries flash can ($38.00 value)
10.5 inch chrome lined barrel
Fab Defense MagWell grip ($35.00 value)
SigTac "Brace" ($159.00 value)
KAK Buffer assembly with optic setback
KAK 1 inch spacer ($12 value)
MOE Grip and Trigger guard ($60 value)
Forged Aluminum Upper and Lower receiver
Nickel Boron Bolt Carrier Group ($175.00 value)
Troy Industries QD Swivel ($60.00 value)
Flush Free Float 10 inch quad rail with end cap ($50.00 upcharge)
1 30 round magazine included
$699 OBO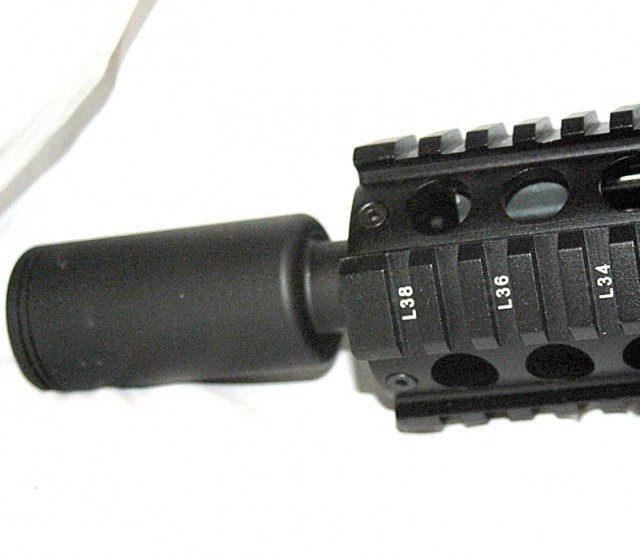 ---
Gordon Duff Custom Design
.300 Blackout Tactical Platform
Most combat capable pistol every designed.  Can produce accurate sustained sniper fire at up to 600 meters and revert to silenced close quarter combat weapon in less than 30 seconds.  Built to handle high power loads approaching .308 ballistics.  (common sense required, we are not responsible for damage by abuse) Cantilever mount provides superior balance for fast target acquisition.
Whatever weapon you bring to go against this, "good luck with that."
10.5 inch premium barrel with Pistol gas system
Unique 12 inch FSI Super Slim Quad Rail (1.37 inch inner dimension for use with can or suppressor ($100 value)
Slimline KAK Muzzle Blast Director ($38 value)
Premium adjustable "iron sights" ($150 value)
Cantilevered Scope mount with 6 1 inch pic rails ($100 value)
Nikkomaster 3×12 50mm red/green illuminated scope ($100 value)
Nickel Boron Bolt Carrier Group full auto capable ($175 value)
Fab Defense (Israel) MagWell grip ($35 value)
Ergo soft grip ($35 value)
Front point stabilization "pistol legal" grip ($35 value)
Troy Industries QD "ambi" sling adapter ($60 value)
KAK Industries Gen 2 Buffer assembly
KAK spacer for optic eye relief (I inch) ($12 value)
SigTac Brace ($159 value)
300 lumen tactical light with CR123 power ($50 value)
Movable accessory rails included
One 30 round magazine included.
Capable of handing 100 round drum magazine (not included, not legal in all states)
This is technically a "pistol."  Please check as to legality in your location.  Can be shipped with NO magazine where laws require.
$1025 OBO
---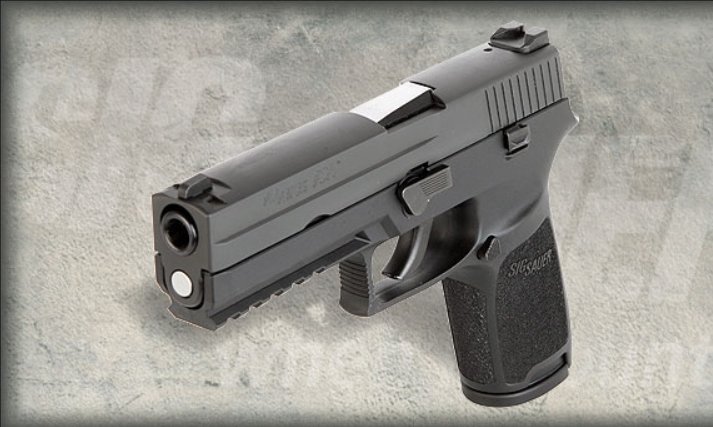 Sig Sauer P250 "Full Size" .45 Automatic
Editor's note:  Based on price, accuracy, safety and ergonomics, and I do love the 1911, this might be the "open carry" preferred weapon of all time.  This one has a nice package, 3 mags and a Sig "official" logo range case.  If you had to bet your life on a weapon, this always comes in first.  Below there is a compact 9mm with night sights at $399.
Double Action Semi-automatic pistol
Caliber .45 Auto
Capacity:  10 rounds
Barrel 4.7 inches
Included:  3 magazines ($100 upcharge value)
Sights:  Contrast
Included:  Sig Sauer Soft Pistol Case ($45 value)
Condition:  NIB unfired
$445
---
.300 Blackout M4 Carbine with Afghanistan logo Lower Receiver
FN CHF Barrel (Cold Hammer Forged) ($300 value)
Midwest Industries 12 inch Generation 2 rail ($200 value)
Ergo grip ($30 value)
Nickel Boron Bolt Carrier Group ($175 value)
Mylar Backup sights ($30 value)
PSA Forged Aluminum upper and lower receivers
$799

---
 Springfield XD 40 4 inch
New in Box
12 round capacity
.40 caliber
As seen, all papers
Two magazines
XD Gear
$450
---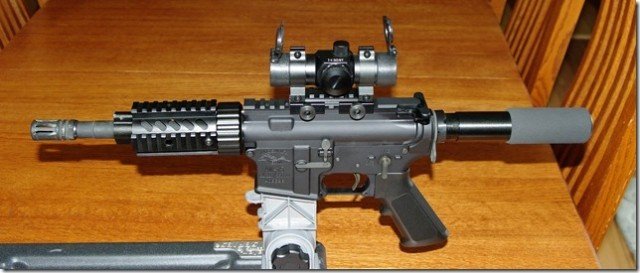 .223/5.56 "Wylde" AR pistol  (Wylde chambering for high accuracy with sporting and military ammo)
Premium 7.5 inch phosphate coated chrome lined barrel
Full automatic rated premium bolt carrier
Forged aluminum upper and lower receivers
Pistol buffer with recoil pad
4.5" aluminum free float quad rail
A2 Muzzle brake
Bushnell 1X red Dot scope with riser ($120 value)
30 round magazine included
$499 (VT special)  This firearm has been sold, but we can build another one if there is interest.
---

.300 AAC Blackout Pistol
Editor's note:  This is a good platform for "camo" conversion.  With available 5 round magazines, this is a highly capable hunting weapon using 150 grain projectiles and appropriate loads.  Michael horribly "underpriced" this.
10.5" premium chrome lined barrel
7 inch Monstrum Aluminum Free float quad rail in Flat Dark Earth
Tennessee Arms Nylon lower receiver with brass reinforcements at stress points. Very strong.(in Flat Dark Earth)
Magpul FDE pistol grip ($30 dollar value)
KAK extended (8.5") buffer assembly made specifically for Sig Tac mounting  (made for CQB optic eye relief)
FDE Sig Tac 'Arm Brace' ($159 value)
Super Premium Nickel Boron bolt carrier group ($175 value)
A2 Muzzle Brake
Premium magwell grip ($40 dollar value)
"Pistol legal" Front hand grip in Flat Dark Earth ($30 value)
2X Red Dot Scope ($140 dollar value)
Troy QD snap swivel ($60 dollar value)
30 Round magazine
$799.00 complete
---
.223/5.56 Wylde Pistol
This is a world class combat weapon, designed for CQB/SWAT and vehicle deployment.
 7.5" Premium Stainless barrel
Forged aluminum Anderson lower
Premium Nickel Boron Bolt Carrier ($175 value)
Alpha forged aluminum upper
7" Free Float Quad rail
KAK extended buffer tube for Sig Tac mounting (8.5")
Kak extension spacer
KAK Flash Can ($38 value)
Sig Tac 'Arm Brace" ($159.00 value)
Magpul pistol grip and trigger guard ($45 value)
"Pistol legal" front grip ($30)
Troy QD snap swivel ($60 value)
Cantilever mount holographic red dot scope ($199 value)
30 Round magazine
$799 OBO
---
.300 AAC Blackout CQB Rifle (Closer Order Combat)
16.5" Stainless barrel
Palmetto State Armory lower
Full Automatic rated premium bolt carrier
Magpul grip, trigger guard and stock ($149 value)
Guntec 10" Free float quad rail
A2 Muzzle brake
Front grip with pop out bipod ($20 value)
CQB 556 holographic T dot scope ($299 value)
30 round magazine
$829 Sale Pending
---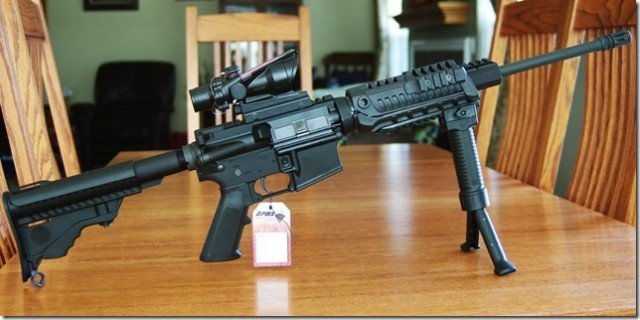 DPMS Panther Oracle Flat top New in Box
Command Arms handguard with rails ($80 value)
Front grip with pop out bipod ($20 value)
30 Round Magazine
ACOG 1X red dot scope with fiber optic ($220 value)
Classic DPMS Panther with most desirable tactical upgrades.
$749 OBO complete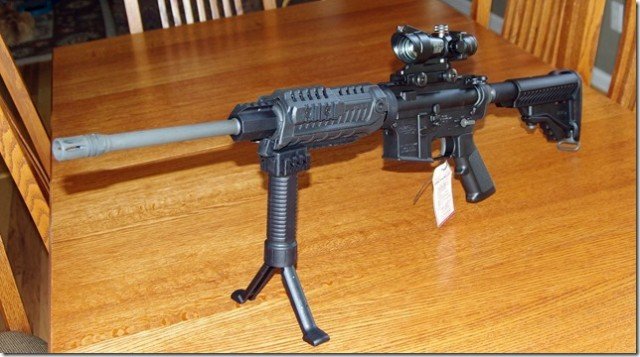 ---
Smith & Wesson M&P Shield 9mm Subcompact
This gun has received much praise as a carry weapon both by Guns and Ammo Magazine and Handgun Magazine. It is brand new in the S&W box and come with 2 magazines, a 7 round flat bottom and an 8 round 'pinky mag.' The  price is $379.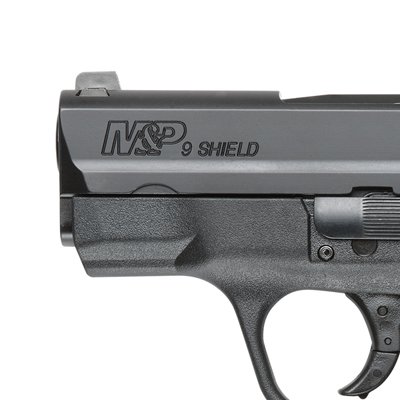 ---
Sig Sauer P-250 Compact 9mm
The Sig Sauer P-250 is a modular pistol. What this means is that the only serialized part is the "internal fire control group." This is legally the pistol. Sig offers exchange kits in full size, compact and subcompact sizes in multiple calibers. You can literally make 16 different guns from the one serialized FCU. This is very nice for someone who, for example, would like to shoot a full size gun at the range and then convert it to a subcompact for carry or for those who live in states that limit the number of handguns a person can own. The P-250 Sig Sauer was chosen as the official gun of the US Air Marshal Service. We are offering a 9mm compact (3.9 inch barrel) with night sights, one 15 round magazine, a paddle holster in a Sig hard carry case. This is brand new and the price is $399.
---
.300 blackout "SLIMLINE" Sniper Pistol "suppressor ready"
"A dream to handle"
8 inch custom chrome lined barrel ($150)
Matching USMC Coyote furniture ($100)
Sigtac "brace" ($159)
Nickel Boron BCG ($175)
Premium iron CGQ sights ($135)
KAK Flash can ($38)
KAK 8.45 inch buffer assembly with optic relief
Ergo grip ($35)
FSI Ultra Slim Handguard 7 inch ($70 upcharge)
Tennessee Arms Nylon/Brass lower with DPMS trigger (medium hot) ($10 upcharge)
Forged Aluminum upper
Smallest, lightest 500 plus meter capable weapon in the world, capable of "quick change" to sub-sonic/suppressor combat
$899 OBO

---
.223/5.56 Wylde base sniper rifle, "Ultra-light"
18 inch custom fluted stainless barrel ($200 plus)
13.5 inch keymod rail, ultra slim and feather light ($100 upcharge)
Nickel Boron bolt carrier group ($175)
Adjustable sniper stock ($100 upcharge)
Front grip with bipod ($20)
Magpul grip ($30)
---
Ultra Light Stainless M4 Carbine
(What I would have died to have had in Vietnam…)
16 inch Stainless Barrel (M4 config, probably FN) ($100)
Midwest Industries Ultra Slim 12 inch Generation 2 rail (lightest made) ($200 upcharge)
PSA upper and lower, premium, forged aluminum
Magpul trigger guard, grip and stock ($100)
Premium full auto bolt carrier group
Front folding grip ($30)
One 30 round magazine included
---
For further information or to purchase any of these guns, please contact Mike Chester at Chet's Firearms of Howell, Michigan. [email protected] or phone 517-548-9558. Ask for Mike. Prices do not include shipping to your local FFL.
Gordon Duff is a Marine combat veteran of the Vietnam War. He is a disabled veteran and has worked on veterans and POW issues for decades. Gordon is an accredited diplomat and is generally accepted as one of the top global intelligence specialists. He manages the world's largest private intelligence organization and regularly consults with governments challenged by security issues.
Duff has traveled extensively, is published around the world and is a regular guest on TV and radio in more than "several" countries. He is also a trained chef, wine enthusiast, avid motorcyclist and gunsmith specializing in historical weapons and restoration. Business experience and interests are in energy and defense technology.
ATTENTION READERS
Due to the nature of independent content, VT cannot guarantee content validity.
We ask you to
Read Our Content Policy
so a clear comprehension of VT's independent non-censored media is understood and given its proper place in the world of news, opinion and media.
All content is owned by author exclusively. Expressed opinions are NOT necessarily the views of VT, other authors, affiliates, advertisers, sponsors, partners or technicians. Some content may be satirical in nature. All images within are full responsibility of author and NOT VT.
About VT
-
Read Full Policy Notice
-
Comment Policy