[ Editors Note: There is an excellent RT interview at the end of this article. Don't miss it… Jim W. Dean ]
Forensic medicine is not my specialty but certain things are so obvious they beg common sense questions from journalists. The infamous youTube "beheading" videos of two US journalists by the ISIS in Syria/Iraq, aka IS or Daash or Al Qaeda in Iraq depending on your preference in particular bear more serious attention.
The details are emerging that show both videos are entirely fake events, staged apparently by professional actors to create the popular support for a US bombing of Syria to finally depose the democratically-elected Bashar al Assad.
Both videos when viewed are strangely similar. In both, a black-hooded executioner, nicknamed in the British press as "Jihadi John" for his strong London accent (!), supposedly takes a sharp knife to the throat of a kneeling, orange-clad James Foley and Steve Sotloff. Then, curiously, Jihadi John begins ostensibly slashing the throats of each, not once, but six times…. not a drop of blood.
Both Foley and Sotloff bravely kneel, head upright, no knee-jerk avoidance reaction one would expect. Then, just when the heads should be severed, in each, there is a blackout. Next scene: body on ground, head sitting atop. Professionally staged. Look for yourself.
A further examination reveals that both beheading videos were actually released by a Washington D.C. "anti-terrorist" think-tank with ties to the US Government's Homeland Security. It is named the SITE or Search for International Terrorist Entities. Its head is an Israeli citizen who served in the Israeli Defense Force (IDF), and whose father was killed in Iraq in 1968 as an Israeli spy. Her name is Rita Katz.
On September 2, it was Katz's SITE that released the video of Sotloff's murder to the world. A fake video. Hmmmmm. They claim that they discovered the video of Sotloff's execution on what they called "a file-sharing site" and released it. Interesting, the same SITE Washington group of Rita Katz released a fake video of Osama bin Laden.
Jeff Smith, Associate Director of the CU Denver National Center for Media Forensics said "What's most interesting is that the actual beheading that takes place in the videos, both of them are staged," Smith in a CBS TV interview. Smith said the production value is of high quality. There was likely a director and the use of several cameras and editing equipment. "I've not seen a video made by terrorists of this quality…this isn't the typical handicam video in a cave," said Smith.
____________________________
James Foley's Sister?
To add more to the boiling pot, CNN holds an interview with a young woman who claims she is James Foley's sister, to apparently create human interest in how horrible the Foley video is. It turns out the "sister" is a crisis actress who is named Alex Israel in an earlier TV interview, the "elementary school classmate" of the so-called US Sandy Hook mad killer rampage of the alleged killer, Adam Lanza.  Alex Israel who talked about how her "classmate" was a loner (in elementary school!) in reality is the same woman as the "sister" of James Foley the ISIS video subject.
By the way, the Government has yet to release one single death certificate from Sandy Hook. Another fake to terrorize Americans to a new unwanted war?
What is becoming increasingly clear is that a dirty nest of neo-conservatives and warhawks in Washington and Tel Aviv, people embedded in the Obama Administration in high places during the Dick Cheney neo-con heyday, are desperately trying to entice Barack Obama as US Commander in Chief, to again order a war of destruction against Syria's Assad.
It is part of a larger war agenda which includes Ukraine and also provocations against China in Asia. Their major ally in using videos staged with actors to rally a war fever in the American public is the utterly corrupt mainstream media in the USA as well as in Germany. Please take a few minutes to actually study the short videos I have linked in this piece and decide for yourselves of something is genuinely rotten — not in Denmark — but in Washington and Tel Aviv and London.
[youtube aw_UDhTZ39Q]
____________________________
F. William Engdahl is a strategic risk consultant and lecturer, holding a degree in politics from Princeton University and is a best-selling author on oil and geopolitics, exclusively for the online magazine "New Eastern Outlook."
Editing:   Jim W. Dean  and  Erica P. Wissinger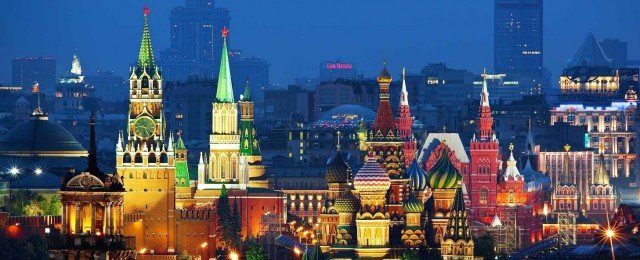 __________________________________
Frederick William Engdahl (born August 9, 1944) is an American writer based in Germany. He is an economic researcher, historian, and freelance journalist.
He is the author of the best-selling book on oil and geopolitics, A Century of War: Anglo-American Oil Politics and the New World Order. It has been published as well in French, German, Chinese, Russian, Czech, Korean, Turkish, Croatian, Slovenian, and Arabic. In 2010 he published Gods of Money: Wall Street and the Death of the American Century, completing his trilogy on the power of oil, food, and money control.
Mr. Engdahl is one of the more widely discussed analysts of current political and economic developments, and his provocative articles and analyses have appeared in numerous newspapers and magazines and well-known international websites. In addition to discussing oil geopolitics and energy issues, he has written on issues of agriculture, GATT, WTO, IMF, energy, politics, and economics for more than 30 years, beginning the first oil shock and world grain crisis in the early 1970s. His book, 'Seeds of Destruction: The Hidden Agenda of Genetic Manipulation has been translated into eight languages. A new book, Full Spectrum Dominance: Totalitarian Democracy in the New World Order describes the American military power projection in terms of geopolitical strategy. He won a 'Project Censored Award' for Top Censored Stories for 2007-08.
Mr. Engdahl has lectured in economics at the Rhein-Main University in Germany and is a Visiting Professor in Economics at Beijing University of Chemical Technology.
After a degree in politics from Princeton University (USA), and graduate study in comparative economics at the University of Stockholm, he worked as an independent economist and research journalist in New York and later in Europe, covering subjects including the politics of energy policy in the USA and worldwide; GATT Uruguay Round trade talks, EU food policies, the grain trade monopoly, IMF policy, Third World debt issues, hedge funds, and the Asia crisis.
Engdahl contributes regularly to a number of international publications on economics and political affairs including Asia Times, FinancialSense.com, 321.gold.com, The Real News, Russia Today TV, Asia Inc., GlobalResearch.com, Japan's Nihon Keizai Shimbun, Foresight magazine. He has been a frequent contributor to the New York Grant'sInvestor.com, European Banker and Business Banker International and Freitag and ZeitFragen in Germany, Globus in Croatia. He has been interviewed on various geopolitical topics on numerous international TV and radio programs including Al Jazeera, CCTV and Sina.com (China), CCTV (China) Korea Broadcasting System (KBS), and RT Russian TV. He is a Research Associate of Michel Chossudovsky's well-respected Centre for Research on Globalization in Montreal, Canada, and a member of the editorial board of Eurasia magazine.
Mr. Engdahl has been a featured speaker at numerous international conferences on geopolitical, GMO, economic, and energy subjects. Among them is the Ministry of Science and Technology Conference on Alternative Energy, Beijing; London Centre for Energy Policy Studies of Hon. Sheikh Zaki Yamani; Turkish-Eurasian Business Council of Istanbul, Global Investors' Forum (GIF) Montreaux Switzerland; Bank Negara Indonesia; the Russian Institute of Strategic Studies; the Chinese Ministry of Science and Technology (MOST), Croatian Chamber of Commerce and Economics.
He currently lives in Germany and, in addition to teaching and writing regularly on issues of international political economy and geopolitics, food security, economics, energy, and international affairs, is active as a consulting political risk economist for major European banks and private investors.  A sample of his writings is available at Oil Geopolitics.net
ATTENTION READERS
Due to the nature of independent content, VT cannot guarantee content validity.
We ask you to
Read Our Content Policy
so a clear comprehension of VT's independent non-censored media is understood and given its proper place in the world of news, opinion and media.
All content is owned by author exclusively. Expressed opinions are NOT necessarily the views of VT, other authors, affiliates, advertisers, sponsors, partners or technicians. Some content may be satirical in nature. All images within are full responsibility of author and NOT VT.
About VT
-
Read Full Policy Notice
-
Comment Policy