The seven golden domes of St. Petersburg

[ Editor's note: The Great Wall of America gets higher and higher in terms of our leaders blocking out any acceptance of the negative blowback from clearly-failed foreign policy initiatives. Besides plain old denial, a whole host of ducks and dodges are available to them.

The second standby is good old "national security", which our deployment of terrorists in 1000-man brigades is now allowed, as long as it is for a good cause. Then there is "the other guy punched me first". But the big one, a New Cold War — that is usually not on the quick draw list.

In fact they want that to be a long drawn out process, because that is what the contractors want. I can clearly remember when the Bush cabal began testing the waters with unknown deniable messengers putting out that the Iraq war could be a ten year effort. What they learned was the financial crisis was a perfect cover for making big overseas moves.

But as Engdahl covers below, this Aztec corporate-sized sacrifice of Exxon's hard-earned stake in the huge Kara Sea oil field it brought in as a partner of Russia is now one of the biggest tags on the chin that a single company has had to take. Their well was the most expensive in history… $600 million. Ouch!!

The Chinese are sitting on tons of foreign exchange reserves and ruble barter deals at the ready, and both they and the Russians have a long-term interest in developing Arctic oil exploration and production experience. It looks now like they will get some, courtesy of Uncle Sam.

Like the Russians clearly said when twisted in the wind by France on their Mistral helicopter landing ship being help hostage politically… they could just hire the French engineers and workers they need and bring them to Russia to build the ships there… with France never seeing another Russian boat contract.

But the hit we all take is the regular no fear attitude our political leaders have from getting any major damage from the home folks. They know we have our hands full just getting by, and few have the stamina to protest against our own government for the rest of our lives. They have our money to fund putting it to us, whereas we don't. It is not a good situation to fight back from… Jim W. Dean ]
________________________________
US President Barack Obama, or at least the warhawk neo-conservatives pushing him to war everywhere, are beginning to get hit with the boomerang of their stupid economic sanctions against Putin's Russia.
A few days ago, Russia's largest oil company, state-run OAO Rosneft, headed by close Putin ally, Igor Sechin, announced discovery of a giant new oil field in Russia's Arctic north of Murmansk.
The stupid part comes from Obama's decision to agree to impose sanctions on Sechin and his company and to prohibit US companies from doing business with them.
On September 27, in a joint announcement, Rosneft and US oil giant, ExxonMobil announced discovery of a huge new oil deposit, the Universitetskaya-1 well in the Kara Sea. For more than two decades Russian oil companies had dreamed of tapping what they believed were huge oil deposits in the Arctic.
In 2011 the CEO of ExxonMobil, the largest of the US giant oil companies and the heart of the original Rockefeller oil group, signed a joint venture agreement with Sechin's Rosneft to drill in the Russian Arctic. Universitetskaya-1 flow data suggests a discovery of between 750 million and one billion barrels of high-quality sweet, light crude oil, worth between 7.5 trillion and 10 trillion dollars at today's price.
The Kara Sea find is only the first in a region that experts say has the potential to become one of the world's most important crude-producing areas, bigger than the Gulf of Mexico. Estimates are that the exploration region of Rosneft in the Kara Sea, Universitetskaya, the geological structure being drilled, is the size of the city of Moscow and large enough to contain more than 9 billion barrels of oil.
The first well was the most expensive in ExxonMobil history, costing some $600 million to drill. In a great understatement, Sechin told the press, "It exceeded our expectations. This discovery is of exceptional significance in showing the presence of hydrocarbons in the Arctic."
____________________________
Kara Sea in the Arctic Circle
Discovery of huge oil reserves in Russia's Kara Sea northeast of Murmansk have given a major boost to Putin's energy geopolitics and a huge defeat to Washington and ExxonMobil. Sechin said that production of oil from the Kara Sea field could begin within five to seven years. The field discovered would be named "Victory."
There is more than a little irony in that name. Because of the economic sanctions drafted by the US Treasury Undersecretary for Terrorism and Financial Intelligence, David S. Cohen, as of October 10, ExxonMobil will be forced to withdraw from the Russian project and incur huge losses or violate the US Government sanctions and face severe penalties.
The Obama Administration has just scored an own goal (Eigentor?) with its brilliant new precision financial and economic warfare unit inside the Treasury Department.
Bravo, Washington! You have just inflicted major damage on one of the largest corporations in the United States. When ExxonMobil did the deal with Rosneft, it gambled that the Arctic region, the world's greatest unexplored potential oil region, could be the company's salvation in terms of assuring long-term crude supplies. The gamble proved correct and did so just as the stupid Obama Administration bureaucrats imposed sanctions on Sechin and the Arctic project they intended to damage Russia.
___________________________________
Rosneft now looks to China
Now with ExxonMobil and most likely MorganStanley as the financing agency to organize the billions needed to expand the drilling next spring, banned by US sanctions, Sechin is turning east to China. Conveniently for Rosneft, ExxonMobil is forced out just after finishing the most complex and difficult part of the project.
On September 1, President Putin personally told the Chinese that he approved Chinese state oil companies taking a financial stake in a major onshore subsidiary of Rosneft, Vankor. It will be the largest Chinese equity deal in a Russian oil company to date.
Until the Ukraine crisis and sanctions, Russia had jealously limited foreign share-holding in its state-owned oil and gas companies. That deal deepened the growing energy ties between China and Russia, ironically, the opposite result of what Washington geopolitical Eurasia strategy is intended to achieve.
As US strategist Zbigniew Brzezinski declared in his 1997 book, The Grand Chessboard, US geopolitical policy must be to prevent at all costs a unified Eurasian economic challenge to American global hegemony. Oops, Obama, you may well have done the opposite. That's what's quite stupid — you failed to think through the complete consequences and interconnectedness of your actions.
______________________________
F. William Engdahl is a strategic risk consultant and lecturer, holding a degree in politics from Princeton University and is a best-selling author on oil and geopolitics, exclusively for the online magazine "New Eastern Outlook."
Editing:  Jim W. Dean  and  Erica P. Wissinger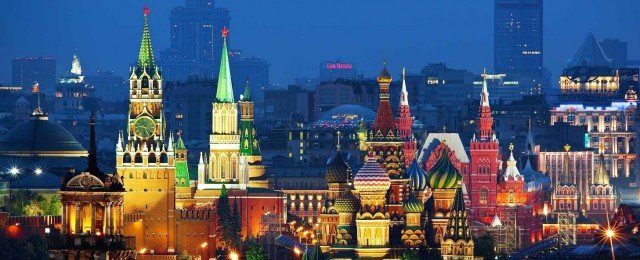 ______________________________________
Author Details
Jim W. Dean is Managing Editor of Veterans Today involved in operations, development, and writing, plus an active schedule of TV and radio interviews. He broke into television work doing Atlanta Public TV programs for variety of American heritage, historical,military, veterans and Intel topics and organizations since 2000. Jim's only film appearance was in the PBS Looking for Lincoln documentary with Prof. Henry Lewis Gates, and he has guest lectured at the Army Command and General Staff School at Fort Gordon, GA.
He is working to find time now to database his extensive video archive of Americana and interviews filmed during his public TV days so individual topic segments can be key word searched to quickly use in future multi-media projects.
Read Full Complete Bio >>>
Jim's Latest Posts
ATTENTION READERS
Due to the nature of independent content, VT cannot guarantee content validity.
We ask you to
Read Our Content Policy
so a clear comprehension of VT's independent non-censored media is understood and given its proper place in the world of news, opinion and media.
All content is owned by author exclusively. Expressed opinions are NOT necessarily the views of VT, other authors, affiliates, advertisers, sponsors, partners or technicians. Some content may be satirical in nature. All images within are full responsibility of author and NOT VT.
About VT
-
Read Full Policy Notice
-
Comment Policy