No, it's not the inside job of 9/11

Whenever there is a truth so powerful that it could derail the overall controlling paradigm, the Controllers first try to shroud that factuality with mystery.
The corporate media immediately begins to tell us that such a truth is impossible, so the truth is not a truth, but a hoax. All mainstream reporting is centered around not proving the truth, but "proving" the hoax with distortions and out-right lies. Lies, however, told long enough began to sound much like truth; but they are still lies – lies many of us will swear by.
So now the stage is set for the long and fiercely contested dispute: Truth versus Hoax – which of course is controversy.
A controversy is the Controllers' method of buying time. Somewhat exciting at first, a controversy eventually loses its steam and becomes old hat. And old hat means uninteresting, or at least tritely familiar; but in any case, not worth pursuing.
And that is how those who would enslave us have used mystery and controversy to neuter and cover-up the greatest truth man has yet been exposed to.
Please note: once I have divulged this all-important but castrated truth, you will, I hope, perceive how the Controllers have deceived you.
Are you ready for this crucial truth?
The truth is … No, wait! I first want to say something. If you come away from this article only learning one thing, let it be a gut realization of how the major media has controlled your thinking on this key truth. Feel it viscerally, not intellectually, but in your bones know you have been had by the powers that wish to trap man in the five-sense reality forever.
If you are able to do that, you will have experienced an epiphany that could change your life and perhaps save your soul.
The truth is we are not alone in our world and certainly not alone in the universe– and crop circles prove it.
Disappointed? Feel let down? The climax did not match the build-up? You've heard all you want to hear about ETs UFOs, and crop circles?
Being fed up with hearing about crop circles is exactly how the Controllers want you to feel, because with enough of our widespread understanding of crop circles and their messages the ninety-nine percent of us could for the first time in recorded history oust the one percent from their pinnacles of tyrannical power.
True, there are some government hoaxed crop circles made for the express purpose of using them as examples to discredit the thousands of crop circles made by unknown sources.
To buttress this truism are some facts you will never hear in the controlled media.
There are benign beings in our universe who, unlike the Controllers, have our best interests at heart; and their messages, using pictograms and sacred geometry, may be proof of that.
Only uniquely positive beings could create the extraordinarily complex and beautiful crop circles – all in a matter of seconds, all without damage to the grains displaying the messages. No power on earth could come close to doing that no matter how omnipotent they pretend to be.
By ignoring all the video proof that shows plasma-looking balls of light creating gigantically complex crop circles within seconds, the international media has successfully influenced group opinion, so that most people have no idea about the true phenomenon of crop circles as they can be seen every summer in the grain fields of Europe, America, and Canada.
How many Americans, Canadians, or Europeans know of the enormous crop circle called the Human Butterfly that measures 1738 x 1476 feet – about six football fields by five football fields?
It would have taken a hundred men weeks to have planned and created such a colossal sized crop circle, even if they had the technology to not leave any telltale signs.
Far more than being a vast mixture of stunning parts, crop circles may provide information that is vital to man.
Many have asked why the crop circle messages are so cryptic, without knowing the nature of our freewill universe. We live in a realm wherein its essential spiritual message is God helps those who help themselves.
It appears that the beings who are sending us the crop circle messages are allowed to help us but are not permitted to override our free will by requiring no volitional effort on our part – the effort being an understanding of what the crop circles are telling us.
By using a subtle blend of metaphysics and science, a consortium of the best minds on our planet might be able to glean from the crop circle messages a way for us to have clean energy without any dangerous radiation, oil, gas, fracking, pollution, deception, or greed.
But whatever the crop circles are trying to tell us, the prevailing powers of earth do not want us to know about it.
This is the reason the Dark Forces and their intelligence agencies (of the US and western governments) have ordered the corporate media to ignore the importance of the crop circle phenomenon.
The media pretends that the crop circle "hoax" has been exposed, so there is no more to say about it. Our enlightenment is not to be allowed, as it would weaken, if not eliminate, the powers the Controllers have over us.
This long and persistent silent form of debunking, more than anything else, reveals the vital importance of crop circles and their messages. If nothing else, it proves that we are not alone in the universe.
There are positive beings in our universe that are far more powerful than the dark forces that control the governments of earth.
As long as crop circle messages continue to come our way, we have much for which to be thankful, as it means hope still exists for all that is human.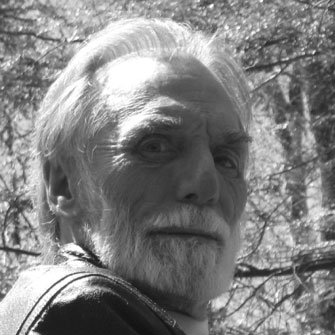 Former Hollywood producer of live stage shows that featured various movie and TV stars. In Los Angeles for almost a quarter of a century, Jack had a front-row seat in observing the disintegration of the foundations of American society before he retreated to the woods of New Hampshire.
A graduate of the University of Florida, where he studied economics, Jack was also a running back on the Gator scout team, a member of the ATO social fraternity, Cadet Commander of the school's ROTC unit, and president of the military honorary society, Scabbard, and Blade.
After serving honorably in the US Army, where Jack earned his paratrooper wings, he began to see the folly and crimes attendant to the unilateral wars of American aggression. It was then that Jack embarked on a spiritual path; one he has walked for over 40 years. Content with his sylvan seclusion, Jack began writing of how to spot media propaganda; something he meant to be his legacy to his three grown children.
Today, however, Jack invites all others to read his non-partisan observations of national and international events. According to Jack… Those of us stuck deeply into the engineered left-right paradigm have no desire to be objective, and are thus blinded to all truth that does not reinforce biased opinions.
Remedial work in geo-politics will not open the minds of such people, as they are badly in need of spiritual remedies; nevertheless, facts are facts, and some are available to truth-seekers, the subject matter of my writings."
ATTENTION READERS
We See The World From All Sides and Want YOU To Be Fully Informed
In fact, intentional disinformation is a disgraceful scourge in media today. So to assuage any possible errant incorrect information posted herein, we strongly encourage you to seek corroboration from other non-VT sources before forming an educated opinion.
About VT
-
Policies & Disclosures
-
Comment Policy
Due to the nature of uncensored content posted by VT's fully independent international writers, VT cannot guarantee absolute validity. All content is owned by the author exclusively. Expressed opinions are NOT necessarily the views of VT, other authors, affiliates, advertisers, sponsors, partners, or technicians. Some content may be satirical in nature. All images are the full responsibility of the article author and NOT VT.