An older German woman is approached by filthy Soviet soldiers. She knows what awaits her because Goebbels did not lie. She tries to talk them out it. She has children with her. They dispose of the children rapidly, viciously: their heads are rammed into the side of the building. The woman is gang-raped. What does she recall . . . the rape? No. The sound of a child's skull when it is crushed against a wall. She'll never forget that sound.
Nor will I because I too can hear it. I too witnessed it. I witnessed it through Goodrich.
And then there were the death camps where over a million German men perished because Eisenhower (pictured) hated Germans: "God I hate the Germans," he said.
His racism and hate became official policy, a policy of genocide—an American orchestrated Holodomor. Countless thousands of German men were shipped off to Britain and Siberia to serve as slave laborers for the "victors".
Victors of what? Total destruction.
While this horror is unfolding, Roosevelt (and later Truman) and Churchill cheerily offer Stalin half of Europe. They are more than happy to accommodate nearly every demand drafted up by this "Man of Steel." The result of these Anglo accommodations nearly defies description:
The greatest mass expulsion and deportation in history (upwards of 13 million); the mass murder of millions of Germans and their allies in Russian, French, Jewish, and Polish retribution camps and prisons dotted all throughout Europe and the USSR; the systematic mass rape and murder of German and collaborator women (an estimated two million); and the deliberate secret starvation of the Germanic race as spelled out by the Jewish adviser to Roosevelt and Truman, Henry Morgenthau.
Between 20 and 25 million Germans and collaborators perished in the years AFTER the war had officially ended. It is a crime that will never be forgotten, and it is a crime that will forever stain the hands and national consciences of the former USSR, the United States of America, Great Britain and her Commonwealth nations, and perhaps more pointedly the Anglo and Slavic races of the White supra-race.
---
A little German boy holds a lantern as he sits in a wagon en route to the Allied lines in the bitter winter snow. He's with his mother. She's bleeding profusely; she's dying.
The German doctor who the little boy was lucky enough to hunt down is doing his best to perform a tamponade (a blockage) of her uterus. She was brutally, viciously raped. Did she survive? Goodrich doesn't say, but the prognosis and tone suggest she didn't make it. She was German. She supported Hitler. She was a Nazi. She deserved it.
She deserved it.
So said the Allies in the years following the war: Germany merely got what she deserved. The 'morally superior' White nations of the globe had smashed ultimate evil: the Nazis; the German race.
GERMAN CHILD VICTIM:
RAPED, TORTURED, AND LEFT TO DIE IN THE WOODS
"She deserved it . . . because she was a Nazi!"
Never has a greater lie been told. Never has so much hatred and vengeance been poured forth onto one people and one nation that had chosen not to abide by the laws of international bankers and financiers who wish only to enslave, plunder, steal and when necessary, kill.
And most of the White races of the world were more than willing and eager to take up the flag of international Jewish money power and to smash the one White race that opposed it with such honor, valor and sheer might — so much so that it took all the best brain-power and material wealth of the entire White super-race, and all the monetary power of its Jewish financiers and overlords, to break its back.
LASHA DARKMOON: And how these diabolical merchants of death, in complete thrall to their Jewish puppet masters, tried to break Germany's back! No method was too low, too brutal, or too swinishly base. Listen now to Goodrich, and prepare for some harrowing quotations. Here is Sexton again to take up the tale:
I went into Goodrich's book expecting to read little more than I already knew about the worst genocide and mass rape of womankind in recorded history, but I was in for a shock. As an individual who looks out for women's interests, I was repeatedly overcome with emotion while reading of the indescribable genital mutilations, deliberate and systematic terrorism, gang-rape and wanton mass murder of women.
Here is Brazilian German Leonora Cavoa who was an eyewitness to these sexual atrocities:
"Suddenly I heard loud screams, and immediately two Red Army soldiers brought in five girls.
The Commissar ordered them to undress. When they refused out of modesty, he ordered me to do it to them, and for all of us to follow him.
We crossed the yard to the former works kitchen, which had been completely cleared out except for a few tables on the window side. It was terribly cold, and the poor girls shivered. In the large, tiled room some Russians were waiting for us, making remarks that must have been very obscene, judging from how everything they said drew gales of laughter.
The Commissar told me to watch and learn how to turn the Master Race into whimpering bits of misery.
The horror that ensued nearly defies written description, as no written description can actually make a reader of either sex feel and genuinely know the pain and suffering inflicted in this never-ending horror show. The victims' pain and suffering must have seemed like hours and hours . . . an entire lifetime . . . I can't imagine. I try not to imagine it because about 2,000 women in the Nemmersdorf area alone suffered a similar fate.
Now two Poles [we are not told if they were Polish Jews] came in, dressed only in their trousers, and the girls cried out at their sight. They quickly grabbed the first of the girls and bent her backward over the edge of the table until her joints cracked.
I was close to passing out as one of them took his knife and, before the very eyes of the other girls, cut off her right breast.
He paused for a moment, then cut off the other side.
I have never heard anyone scream as desperately as that girl. After this operation, he drove his knife into her abdomen several times, which again was accompanied by the cheers of the Russians."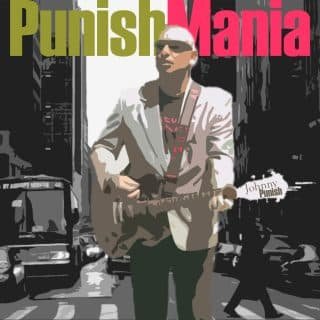 Stop.
Picture it.
Imagine it.
Live it!
"IMAGINE IT . . . . .  LIVE IT!"
Force yourself to see your own body mutilated in a similar fashion; force yourself to picture a knife plunging into your abdomen again . . . and again . . . your short lifetime come to this end: you know you are about to die. You are being murdered; your body brutally tortured by a mob of brutal sadists. Try to imagine the horror and the helplessness you would feel as your person was mutilated and your very life bleeding away on a table.
Can a human being really suffer a worse injustice than this?
Now . . . step back out of the scene and analyze this needless, inhuman horror with the gift of hindsight. This victim was not just the victim of these Red Army men, reduced to base animal instinct and mentality, but she was also the victim of an ideology inspired by Judaism and a Jewish propagandist named Ilya Ehrenburg.
Brazilian eyewitness Leonora Cavoa again:
"The next girl cried for mercy, but in vain—it even seemed that the gruesome deed was done particularly slowly because she was especially pretty.
The other three had collapsed, they cried for their mothers and begged for a quick death, but the same fate awaited them as well.
The last of them was still almost a child, with barely developed breasts. They literally tore the flesh off her ribs until the white bones showed.
Loud howls of approval began when someone brought a saw from a tool chest. This was used to tear up the breasts of the other girls, which soon caused the floor to be awash in blood. The Russians were in a blood frenzy. More girls were being brought in continually.
ATTENTION READERS
Due to the nature of independent content, VT cannot guarantee content validity.
We ask you to
Read Our Content Policy
so a clear comprehension of VT's independent non-censored media is understood and given its proper place in the world of news, opinion and media.
All content is owned by author exclusively. Expressed opinions are NOT necessarily the views of VT, other authors, affiliates, advertisers, sponsors, partners or technicians. Some content may be satirical in nature. All images within are full responsibility of author and NOT VT.
About VT
-
Read Full Policy Notice
-
Comment Policy