Spanish Wine History Lesson and Description of Wine-growing Regions
It is believed that the first vines were grown on the southwest coast of Andalusia which would make that the starting point for vineyards.
Initially the Phoenicians, a trading culture, founded a port they named Gadir (Cadiz) and then later moved inland and founded the city of Zera (Jerez.) Here they planted vines and the warm climate gave the grapes sweetness that allowed them to travel well. Travel they did, as wine became the most frequently traded product in North America and in the Mediterranean.
The Romans continued to produce wine when they arrived on the peninsula and altered wine producing and storing to their specifications. They added aromatic agents and resins and aged the wine in amphorae in warm areas such as near chimneys and in sunny attic areas. The Romans needed to supply its legions over its vast empire with wine and this built up Spain's wine trade. The wines they produced had floral aromas and flavors and even a smoky taste.
Wine making did come to a temporary halt when the Roman Empire declined and Spain was invaded by barbarian tribes from the north, who brought their own wines. The Visigoths then moved into the area and having had contact with Romans in other provinces of the Empire knew the importance of wine making.
Again wine development was slowed when the Arabs conquered the area in the 8th century and their religion forbade the use of alcoholic drinks. From 711 to 1492 the Muslim orientation focused on a non-fermented must and vineyards continued to be cultivated. Some of the vineyards were even improved for the sake of grapes and its juice. Under the liberal Caliphs, some Christians, who had been dominated, were allowed to continue making wine. Most notably, monasteries were allowed to continue to cultivate vineyards. After the restoration of the Catholic monarchy, grape growing and wine making really put Spain in the market.
The wine industry of Rioja, which is in the northeast portion of Spain, grew so that there would be an available supply of wine for the pilgrimage traffic that took the Spanish to the great cathedral of Santiago de Compostela located in Galicia. The high alcohol Spanish wines possessed good aging qualities and were sometimes used to alter the expensive, low alcohol wines from other areas. In 1525 Hernando Cortez, then Governor of Mexico, ordered the planting of grapes. Mexican grape growing was so successful that the King of Spain disallowed new vine plantings or replacements in Mexico after 1595 because he feared that the colony would become self-sufficient in wine production. This law was kept in force for 150 years and successfully prevented a Mexican wine industry.
During the intense Catholic era of Ferdinand and Isabella, after the defeat of the Moors at Granada, Jews of Spanish descent were forced from the country and foreign merchants moved into their shoes and increased wine trade. The Spanish Inquisition, colonial competition between Spain and England, and war interfered with trade for several centuries. By the late 1700s, English merchants invested in the southern areas of Spain and brought trade back to where it was very
profitable by the 1820s. The wines of Jerez and Malaga, sweet and fortified, were enjoyed throughout the world.
By the 16th century the Falstaffian festivals from New Castile to Newcastle and beyond used "Sack" from Jerez, the Canaries, and Alicante. There was a famous occasion when Sir. Francis Drake singed the King of Spain's beard when he raided Cadiz harbor in 1597 and took 2,900 pipes of wine.
The producers of Spanish table wine, during the 1700s, continued to make rustic wines that were acceptable only to those who had no other choices. Using ancient techniques wines were fermented in earthenware tinajas or old wooden casks and stored in hogsheads lined with pitch. This wine was forced onto Spanish colonies.
Due to the French influence, (remember the viticultural disease that brought the French to Spain), wine started to be placed into oak casks and the flavors of Spanish wines greatly improved. It was during this time that the Marques de Murrieta established Rioja's first commercial bodega and started to export to the Spanish colonies in the 1850s.
Spain again gained ground in the mid-19th century as vineyards in northern Europe were devastated by the grape disease, Phylloxera. The beetle moved south and forced the French to come over the Pyrenees to seek salvation of their livelihood on Spanish soil.
They brought vines with them and Cabernet-Sauvignon and Merlot were planted in Rioja and Ribera del Duero at this time. By the end of the nineteenth century, Phylloxera arrived in Spain but the solution of using grafting on to American rootstocks had been discovered. Spain did not suffer the long down times for grape production that other countries experienced. It took less than three years for the new vines to reach grape bearing maturity. Civil war followed and the vine-growing was neglected and then World War II took away the wine buying mood of the continent.
SPANISH CLIMATE
By early in the 1950s Spain was getting back to business and the quantity of wine production increased and the export markets came alive again. Infrastructure, such as the highway between Logrono and Bilbao on the coast expanded commerce in Rioja wines. In the 1960s the private Spanish corporation Rumasa, which was a sherry, banking, construction conglomerate owned by Jose Maria Ruiz-Mateos, modernized facilities and wine procedures in many areas. Inclusion in the European Union has forced Spain to catch up with the rest of industrialized Europe and to become immersed in the international market.
EU presence has forced Spain to change its wine so that it can compete with others for the modern palate. Now being enjoyed by both the Spanish middle class and for export, wines are being brought up to date with an emphasis on fresh styles, fruity, with less aging. Although previously Spain has been noted for its sherry and inexpensive, ready to drink reds, it is creating and modifying its wines to suit international tastes. Prices of products vary and more investment and modernization should produce results that will surprise the rest of the world. Spain focuses on a variety of qualities and styles.
The great variety in Spanish wines is due to its varying geography. There are a number of mountain ranges which rise to the height of 11,420 feet and this makes Spain the second most mountainous country in Europe. The mountains serve to divide the country into many distinct regions. In the middle of the county is a large dry table land called the Meseta which had altitudes ranging from 2000 to 3300 feet. Probably the most important feature of the climate is the constant sunshine which increases the sugar levels in wine grapes and can give finished wines very high alcohol levels.
The mountains keep marine influences to a minimum in most areas, except for the north coast and northwestern province of Galicia. Summer temperatures are often as high as 95F in the northern section of the country and can go as high as 104 in the southernmost region of Andalucia. With its chalky limestone soil, mixed with clay and sand, this area has a Mediterranean climate with winter rains that average 25 inches and mild winters.
The north coast and southeastern coastal areas have moderate temperatures year-round and over 39 inches of rain. As mentioned before, Spain has the most area of any country planted in vines. It has devoted 3.5 million acres to vineyards but has average yields low enough that it falls to the number three slot in tonnage of grapes produced. This is partly due to the large amount of land that is devoted to the vines in the dry Meseta.
The freestanding vines are spaced over eight feet apart so that the small amount of water may be available to the vines. There is some controlled irrigation allowed in the eastern province of Catalonia, specifically in the driest areas known as Costers del Sege, and this has brought yields up to European standards. The traditional vines are bush trained in the goblet shape, while areas with more resources (Rioja and Penedes) are starting to train their vines on wires as is the fashion in other European areas.
SPANISH VARIETALS
It is debatable whether Spain has dozens or hundreds of native vines but natives are the predominate vines planted. Other varieties from Europe are becoming popular for new planting. The Tempranilla, which is also called Cencibel, Ull de Llebre, Tinto Pais, and Tinto Fine, is the most long-lived and can produce deeply colored, aromatic dinner wines as well as everyday reds. The finer Termpranilla can have the aroma of coffee, smoke, chocolate, grown sugar, tar, or overripe plums.
Another red is Garancha which is a variant of France's Grenache, and is used from many styles of wines including the fruity roses', Graciano, Mazuela (Carignan), Bobal, Monastrell (Mourvedre) and smaller plantings of Merlot, Malbed, Pinot Noir, and Cabernet Sauvignon. The Spanish white, Airen, is the most planted grape varietal in the world. It is used particularly in the areas of La Mancha and Valdepenas because it is drought resistant. Airen is also distilled for Spanish brandy.
The Macabeo (Viura) is another native white which has been most successful when vinified with cold fermentation. The white Albarino is found in Galicia's Rias Baixas and produces zesty, fragrant, fairly complex wines. The Verdejo variety is used in Rueda and makes floral white wines. Cava, the sparkling wines of Catalonia include Macabeo (Viura), Parellada, Xarel-lo and some Chardonnay.
For the sherry (Jerez) the principal grapes are the white Palomino, which creates a low-acid neutral wine which can be supplemented by the red Pedro Ximenez and white Moscatel (Muscat of Alexandria) which adds color, some complexity, and sweetness.
Spanish law and tradition has long said that wines may not be released until they are ready to be consumed and this has led to excessively long terms of storage. Wine that is produced and aged in hot climates can have high alcohol levels, with low acid. The old-fashioned concrete or clay tinajas only made this problem worse. Flavors were often distorted even when later the wine was stored in oak barrels. The introduction of stainless steel tanks and temperature stabilization, which started in the 60s, has led to a wider consumer audience. Even though barrel and cask aging is still important, the wines are spending more time in bottles which results in livelier, fruitier flavors.
SPANISH WINE REGULATIONS
Since joining the EU in 1986, Spain has refined its regulations. Labels describe the wines by region, but some also give varietal information. For only one grape to be named, it must be 85 percent of the wine. The federal INDO system (Instituto Nacional de Denominaciones de Origen) now appoints a Consejo Regulador for each appellation (DO) and the local body enforces and establishes regulations that pertain to varietals, cultivation, vinification, and the aging process.
The Consejo Regulador also registers the bodegas and vineyards, watches stocks from vineyard to bottle, and tests before approving a wine for export.
The most basic wine category is vino de mesa or VdM which means that the product is ordinary table wine made from unclassified vineyards or various blends. It can be sold young (joven) and can be red, white, or rose'. It is often sold in bulk to restaurants and bars and does not see the inside of a bottle.
Vino Comarcal (VC) is reserved for wine made outside a recognized DO area and adds an area name to the Vino de Mesa labeling.
Vino de la Tierra (VdlT) designates a wine that is from one of the larger wine areas and denotes slightly higher requirements, status and quality.
Denominacion de Origen (DO) is similar to the French appellation controlee and indicates a local wine region of some distinction, which is governed by a Consejo Regulador. The DOC system recognizes 53 of these regions throughout the country.
The most elevated category for superior wines, and which has only been awarded to Rioja, is Denominacion de Origen Calificada (DOCA). Qualifications for this status are determined by the market and requires that a wine sell for 200 percent above the national average price.
There are three additional designations; crianza, reserve, and gran reserve which indicate reserve wines that are subject to longer than usual aging in wooden cask and bottle. The regulations differ among the DO areas depending on local tradition and varieties. For example, in Rioja, red crianza wines must be aged in oak for one year and bottle one year. The more distinguished Reservas require two years in oak and one in bottle, and the finest Gran Reservas require at least two years in oak and three or more in bottle before they are released. White wines are similarly aged in cask and bottle but are released at a younger age.
THE REGIONS:
Costers Del Segre
Costers Del Segre is a small area east of Somontano, is closer to the Mediterranean but enjoys none if its friendly influences. The weather is very severe, with both cold and hot and only fifteen inches of rain per year. This region has been granted an experimental status that allows it to practice limited irrigation so that it might achieve acceptable yields.
The French varietals, Merlot, Pinot Noir, Chardonnay, and Cabernet Sauvignon as well as the native Tempranillo, Parellada (white) and Macabeo or Viura (white) are planted here. The most sought after wines of this region are the reds. The Cabernet Sauvignon has a fine texture and black cherry flavors, and herbal, and tobacco aromas. The Tempranillo tastes of plum, smoke, and chocolate flavors, but is not as heavy as it can be in other areas.
Jerez
Located in Spain's far south, next to the Strait of Gibraltar, are the three centers of Jerez(sherry) production. The centers of Jerez de la Frontera, Sanlucar de Barrameda, and Puerto de Santa Maria are within a ten mile triangle along the western coast. Depending on each vineyard's microclimate, the moderating breezes from the Atlantic give the wines the salty, olive, and almond aromas. The total area in vineyards is under 32,000 acres which are primarily planted in Palomino grape which thrives in the albariza soil. There are also small amounts of Pedro Ximenez and Moscatel in this region.
La Mancha
With only sixteen inches of annual rainfall and summer temperatures that rise to 104F, the La Mancha region has small grape yields. It is located on the dry plans south of Madrid and is comprised of only 419,000 acres but makes up Europe's single denomination of origin. Stainless steel fermentation and temperature control as well as earlier harvest have improved this region's wine.
Here the traditional red varietal is Termpranillo (called Cencibel in this region) but there are also new plantings of Cabernet Sauvignon. La Mancha's white are inexpensive everyday wines, made with Airen which is a highly drought resistant vine. There are also some plantings of Chardonnay , but much of this region's wine is sold in bulk or distilled into Spanish brandy.
Malaga
Malaga is on the southern coast and is Andalucia's smallest DO, but it has a long wine history. This region was hit with powdery mildew and phylloxera and many areas were not replanted. Traditionally the wines were made from partially dried grapes which gave them their signature sweetness, but today they are sweetened with arrope (concentrated grape must) or arrested with brandy during fermentation in order to maintain residual sugar. The vines compete with growing tourism in the area. This region's main varietal is Pedro Ximenez, along with some Airen and Muscat of Alexandria.
The wines are aged in oaken barrels with resulting alcohol levels that range from 15 to 23 percent. The most exported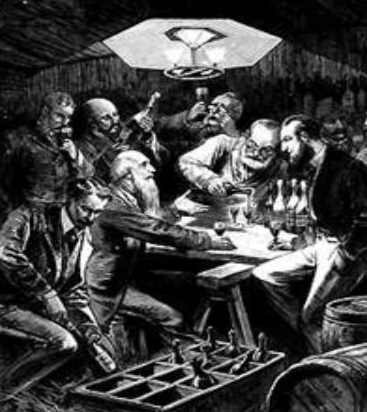 Malaga is a very, very sweet wine with a "raisiny," almost burnt flavor that can be considered a dessert unto itself.
Montilla-Moriles
Northeast of Jerez is the hot, dry area with the temperature extremes of inland Andalucia. Over 70 percent production is in the varietal Pedro Ximenez with others being the Airen and Muscat of Alexandria. The three styles of fino, amontillado, and olorosa are produced in Montilla but EU regulations does not allow them to be exported as such. Instead they are labeled; Pale Dry, Medium Dry, or Cream. Often the strong and dark Montilla olorosos and the heavily alcoholic Pedro Ximenez are shipped and blended into true Sherries or Malagas.
Navarra
The Navarra region borders Rioja to the southwest and northeast. In the past it has been known for dry roses', but now is exporting slightly lighter Rioja-style wines at more moderate prices. Red varietals include Garnacha, Cabernet Sauvignon, Merlot, and Tempranillo. The tradicional Viura and new Chardonnay are the whites.
Penedes
The Penedes region is located in the province of Catalonia which lies along the northeastern Mediterranean coast. This region does have marine influences which allow for many different styles of wine in three elevations; Bajo, Media, and Superior. The Torres enterprise experimented with plantings of German and French varieties and also introduced temperature regulation of fermentation in stainless steel and has produced wines that are dependable and in a reasonable range of prices. Red varietals are Garnacha, Carinena, and Monastrell with some Tempranillo and Cabernet Sauvignon.
The region's sparkling wine (cava) industry is centered around the Penedes town of San Sadurni de Noya. The plantings of Macabeo, Xarel-lo, Parellada, and Chardonnay are increasing. The whites replaced the old red vineyards that were lost to phylloxera and these are used in sparkling wines which have an earthy, "mushroomy", or even rubbery taste. The best cavas contain more chardonnay and can taste of pear, peach, and mandarin orange.
For a still white, Parellada is favored and supplemented by Riesling, Muscat of Alexandria and Chardonnay. Other regions that have seen large changes in the past ten years are Priorat (Priorato), Costers del Segre in Catalonia, and Somontano in Aragon. These areas are still in the process of establishing themselves.
Priorat
The Priorat region has been making wines since at least the 12th century. It has poor, stony soil that is underlaid by slate and quartz and is are planted with old vines that have very low yields. Priorat vineyards produce world class wines from what is usually ordinary Grenacha and Carignan grapes. Here they produce sturdy red with smooth, plentiful tannins, and are perfect for long bottle aging. In other regions these varietals produce roses' and lighter reds. Recently the trend has been to add the French varietals of Cabernet Sauvignon, Merlot, and Syrah to the new vineyards and also age the new wines in new French rather than American barrels.
These wines have high alcohol and strong tannins which make them graceful and powerful. The region has started to offer some new dry whites and roses' which are in the international style.
Rias Baixas
Classic Spanish whites have not been popular outside there own country, except for sherry and Malaga. The wines of Rias Baixas in Galicia as will as Penedes and a few other regions, show that Spanish whites can be varied. This region is in the extreme northwest and borders Portugal and receives moist Atlantic breezes that mimic a cool and damp Mediterranean climate. Wines of this region can be somewhat acidic as well as fresh and dry. These wines are great to drink with fish and chicken dishes. The major white varietal is the Albarino and the remaining 10 percent of vineyards contain Caina Blanca, Treixadure, and Loureiro. The best of this region's wines have floral aromas and an apricot character. Reds are not exported.
Ribera Del Duero
The centrally located Ribera Del Duero may be Spain's fasted growing region and has the best potential for wonderful reds. The Tempranillo wines are balanced with 20 percent Cabernet Sauvignon. The Vega Sicilia has for that past one hundred years taken the Spanish tradition of "aging wine" to the extreme. Highly concentrated grapes are grown and aged for ten years in casks and sometimes spend more time in bottle before releasing the wonderful and expensive wines that still enjoy cellar aging. The smaller versions of Vega Sicilia, other Ribera del Duero, Tempranillos are long lived, inky, massive with complicated aromas of chocolate, plums, and smoke. The French varietals of Cabernet Sauvignon, Merlot, and Malbec are being planted with the natives. The white Ribera del Duero uses the indigenous varietal Albillo.
SPANISH WINE REGIONS FINALE
Rioja
The Rioja river valley is located in northeast Spain and is the most prosperous and best-known table wine region. This area is parallel to the River Ebro and runs south to the Mediterranean and is intersected by the Rio Oja. The Rioja is sub-divided into three areas; Rioja Alta, Rioja Alavesa, and Rioja Baja. The first two regions produce the more balanced and aromatic wines because they have similar climates, soils, and face each other across the northern stretch of the River Ebro. The Rioja Baja is located downstream and is warmer and produces lower acidic and less balanced wines.
This region is the most directly influenced by the French wine traditions. Rioja's production is 80 percent in reds, of which the best are the aged reds, but it also makes joven (young) and barrel-aged whites and roses'. For the reds, Tempranillo and Garnacha are the most important, but small amounts of Graciano, Mazuelo (Carinena), and others are used. Rioja has about 14,000 growers who have small vineyards which may be mixed with other crops. Usually they have sold their grapes to approximately 100 merchants (bodegas) or the 30 cooperatives which vinify about 45 percent of the wines. Most of these cooperatives now have stainless steel tanks and temperature controlled fermentation.
Rueda
This region has become known for some of Spain's best white wines and is located east of Ribero del Duero and runs east and west on the southern bank of the Duero River. This region is small and uses the native Verdejo grape, which is often described as having a nutty flavor. These wines are inexpensive enough to drink every day and have a clean, simple elegance, with a good fruit character.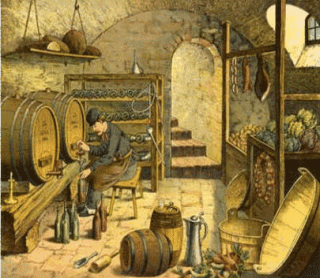 Somomtano
The Somomtano is a new DO region in Aragon which is located in the Pyrenees foothills of northeast Spain. It is located about halfway between the Mediterranean and the Atlantic and has plentiful rainfall with warm summer temperatures up to 95 F. Several native and international varietals vineyards have been planted but so far one cooperative produces 80 percent of this region's wine. The traditional reds are Moristel (perhaps Monastrell) and Garnacha, and the newer varietals are Tempranillo, Cabernet Sauvignon, Merlot and Pinot Noir. The traditional whites are Viura and Alcanon and these are now being supplemented by Chardonnay, Chenin Blanc, and Gewurztraminer. This area seeks its own personality and will produce some interesting wines.
Valdepenas
The Valdepenas region lies on the Meseta at an elevation of 2,300 feet and is actually a southern extension of La Mancha with very similar continental climate. Its wines are more interesting and this qualifies this region for its own DO. This region produces aged reds that are soft which are similar to lesser Riojas with their characteristic vanilla flavor but high alcohol content of 16.
The classical red varietals are Tempranillo, (Cencibel), Monastrel, and Tintorera. The white Airen is the varietal that is more prevelant and produces ordinary quality, high alcohol (13-14) white wines and since they are plentiful are often blended into lesser red wines. This gives a lighter color and less body than most Tempranillo.
Spanish wines have had a long and disrupted history. The old tourist posters would boast that "Spain is Different" and this still pertains to its wines. The Spanish people have a great personal variety and they expect the same in their wines. Spanish wines range from the relics of the past to those that appeal to cosmopolitan tastes. The increasing use of stainless steel tanks and controlled temperature fermentation will continue to improve wines and establish those types that can become reliable.
Spain offers quality reds from Rioja and Ribera del Duero, reds and whites from the Penedes region, very fine whites from Rueda, Sherries from Jerez, and last but not least cava, the sparkling wine. Appreciate the variety of Spanish wines and experiment and there will surely be wine that meets your taste requirements.
COPYRIGHT
CAROL WARE DUFF
JUNE 2005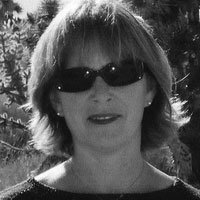 Carol graduated from Riverside White Cross School of Nursing in Columbus, Ohio and received her diploma as a registered nurse. She attended Bowling Green State University where she received a Bachelor of Arts Degree in History and Literature. She attended the University of Toledo, College of Nursing, and received a Master's of Nursing Science Degree as an Educator.
She has traveled extensively, is a photographer, and writes on medical issues. Carol has three children RJ, Katherine, and Stephen – one daughter-in-law; Katie – two granddaughters; Isabella Marianna and Zoe Olivia – and one grandson, Alexander Paul. She also shares her life with her husband Gordon Duff, many cats, and two rescues.
ATTENTION READERS
We See The World From All Sides and Want YOU To Be Fully Informed
In fact, intentional disinformation is a disgraceful scourge in media today. So to assuage any possible errant incorrect information posted herein, we strongly encourage you to seek corroboration from other non-VT sources before forming an educated opinion.
About VT
-
Policies & Disclosures
-
Comment Policy
Due to the nature of uncensored content posted by VT's fully independent international writers, VT cannot guarantee absolute validity. All content is owned by the author exclusively. Expressed opinions are NOT necessarily the views of VT, other authors, affiliates, advertisers, sponsors, partners, or technicians. Some content may be satirical in nature. All images are the full responsibility of the article author and NOT VT.