VT Only Specials (Staff and Readership)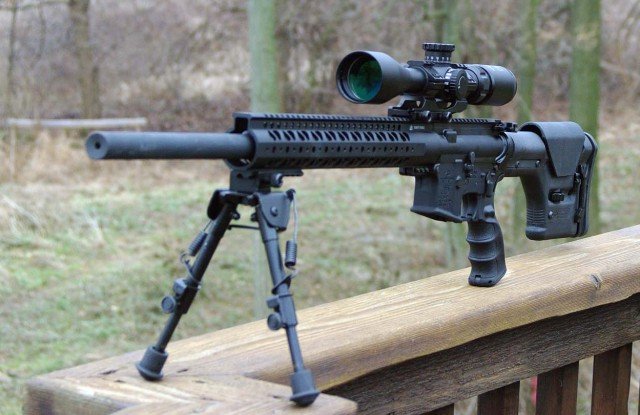 By Gordy and Mikey
For our .308 users, link to Cabela's ammo at .34 per round.

-New- Immediate Delivery!
We have for immediate delivery, shipping within 24 hours:
1.  AR 10/LR with 24 inch "lite" stainless target/match barrel, 15 inch quad rail and 6×24 50mm illuminated scope.  Includes Harris type bipod (UTG) and top quality components.  $1399    $1299 Special!

2.  AR 10/LR with 16 inch stainless barrel/Articulated Sniper Stock/15 Inch Midwest Industries quad rail and Brunton Echo scope.  Includes Harris type bipod and top quality components.  $1399
3.  Ar 10/LR with 20 inch barrel/Articulated Sniper Stock/15 inch quad rail and Leatherwood 4x16x 44mm scope.  Includes Harris type bipod and top quality components.  $1399
4.  Ar 15 .223 with 24 inch match/bull barrel/Articulated Sniper Stock, choice of optics, Leatherwood or Brunton and bipod.  $1049
$999 Christmas Special

5.  Ar 15 .300 Blackout 16 inch HBAR/15 inch Super Slim quad rail, Magpul ACL Stock, 40 round magazine, NC Star 3-9x 42mm Tri-Rail Scope $799 Christmas Special

6.  Ar 15 .223 with 16 inch stainless barrel and 12 inch Super Slim quad rail with optic and Articulated Sniper Stock. NC Star 3-9x  42mm" scope  Price:  $779 Christmas Special

7.  Ar 15 10.5 inch SigTac pistol in .223 with 12 inch ultra light keymod rail, KAK flash can, Ergo grip, NiBo BCG, KAK buffer and super-premium iron sights.  $829
(Our complete .308's with optic priced near auction wholesale for "stripped" uppers only…even then not up to our standards…their "starting price")


---
.300 AAC "Blackout" Sniper Rifle
This is a personal favorite.  I built this one around a barrel, .300 blackout, capable of handing sustained fire.  The NC Star scope is extremely bright, a bit heavy and balances out the weapon.  It's 9x performance matches the "above 500 meter" hitting power of the blackout round.  This is a great target acquisition optic.  The look is clean, uncluttered, rail all the way to the threading.  With a soft ergo grip and capable of handing rapid fire with heavily loaded blackout ammo hour after hour, one might have been able to defend the Alamo single handed.

Load Out
.300 Blackout 16 inch target/sniper bull barrel ($350 value)
Full automatic Bolt Carrier Group
Sniper Stock ($150 value)
15 inch Super Slim lightweight rail ($250 value)
Harris type (UTG) bipod ($79 value)
Ergo grip ($40 value)
30 round magazine
Premium forged aluminum upper and lower receiver
NCStar 3-9x 42mm Mil Dot CQB Tri Rail Scope ($125 value)
$849    
$799 Christmas Special
---
M4 "Super Carbine"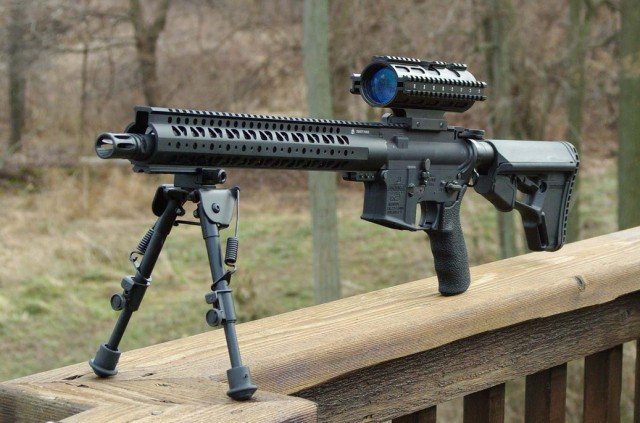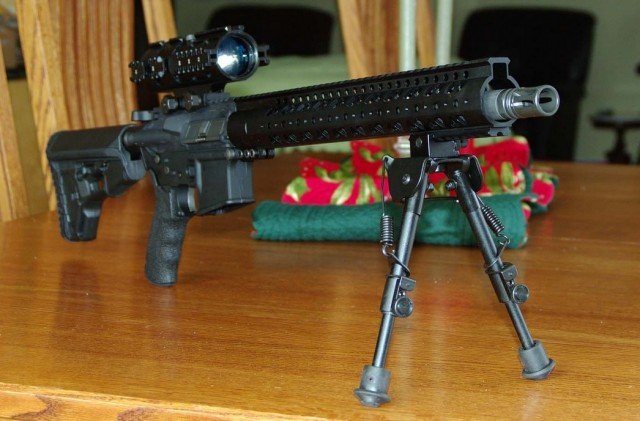 We cloned the blackout above with some key exceptions.  We cut down barrel weight, going with a premium M4.  We went to .223, cutting ammo cost as well, picked up a premium stock and did everything right once again.  The NC Star tri-rail scopes mimic very high end combat optics and allow for rapid target acquisition.  In "black on black," you have to admit, there is a certain brutal elegance to this.
.223/5.56 M4 chrome lined premium barrel
Full automatic Bolt Carrier Group
ACL Stock ($125 value)
12 inch Super Slim lightweight rail ($225 value)
Harris type (UTG) bipod ($79 value)
Ergo grip ($40 value)
30 round magazine
Premium forged aluminum upper and lower receiver
NCStar 3-9x 42mm Mil Dot CQB Tri Rail Scope ($125 value)

$779 Christmas Special
---
.

308/7.62NATO Precision Sniper Rifle


Jewel quality "first" barrel in full 24 inch allows this .308 to deliver full ballistic performance at ranges above 400 meters.  This converts quickly for use as a "field gun" as the barrel weight and design are suitable for both hunting and tactical use.  Priced out at less than "parts only wholesale," consider this a Christmas/Chanukah gift.
Load Out:
DPMS Stainless 24 inch "Lite" barrel ($300 value)
Premium Full automatic Bolt Carrier Group
15 inch Super Slim quad rail ($250 value)
ACL Stock ($120 value)
Ergonomic Grip ($25 value)
6×24 50mm scope ($120 value)
Harris type (UTG) bipod ($79 value)
25 round Magpul Gen 3 magazine ($25 value)
DPMS upper/PTAC lower receiver

$1299
---
SAR "Special Purpose" 12 Ga shotgun
[youtube oKmZ6VXcZ9Y]

(our choice for premium "home defense") $219.00
---
Fully Custom .223/556 NATO Long Range, High Accuracy Target / Sniper rifle
Load out

24 inch Premium Heavy Match – Target Grade Barrel ($249.00 value)

Bushmaster Lower Receiver

Full Automatic Bolt Carrier Group.

15 Inch Ultra Slim Quad Rail ($179.00 value)

Articulating Sniper stock ($249 value)

UTG Harris Style Bipod ($79.00 value)

Hi Lux Leatherwood 4-16 X – 44mm scope ($249 value)

Colt style ergonomic pistol grip ($25 value)

Cantilever Scope Mount ($99 value)

30 round Magpul Magazine

This is a long range High precision target / sniper rifle. It features a 24 inch premium match grade target barrel which is very heavy for superb accuracy. It also features a Hi Lux Leatherwood 4-16 X 44mm scope that is a very nice piece of glass mounted on a cantilever scope mount that provides the proper height for comfortable shooting. It has a fully articulated sniper stock and a UTG folding bipod for bench rest shooting.

$1049 

$999 Christmas Special
---
Premium .308/7.62 NATO SASS – Semi Automatic Sniper System
Load Out

16 Inch super-premium stainless barrel with muzzle brake

15 inch Midwest Industries quad rail ($250 value)

Palmetto State Armory upper and lower

KAK premium full auto bolt carrier group ($200 value)

Ergo pistol grip ($35 value)

Articulated sniper stock with monopod ($300 value)

3-9 X 44 mm Brunton Echo scope ($200 Value)

12 screw cantilever mount with pic rails ($99 value)

25 round Magpul Magazine ($25 value)

UTG Harris style bipod ($79 value)

This is a $2500 to $5000 weapon with the lightest rail and best barrel possible, the best bolt carrier group, a respectable optic and perfect balance and precision.  This is quite possibly the best .308 rifle available for immediate delivery in the world today.  This is the weapon the US needed to take to Afghanistan but it didn't exist at the time.

$1399.00 (sold)
---
 Subcompact Kahr CW-380 pistol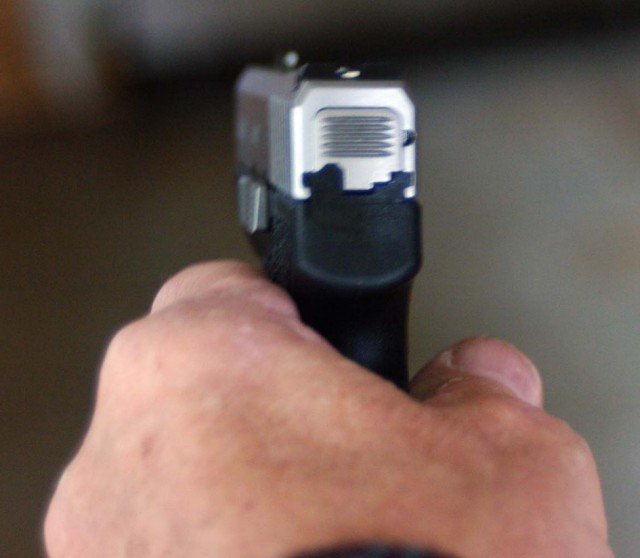 Perfect for concealed carry in pocket or purse. Made in USA.  This is a very small weapon with good ergonomics and adequate firepower for its size.  Finish is excellent and reliability is good.

Caliber: .380 ACP
Capacity: 6+1
Operation: Trigger cocking DAO; lock breech; "Browning – type" recoil lug; passive striker block; no magazine disconnect
Barrel: 2.58″, Conventional Rifling, 1 – 16 right-hand twist
Length O/A: 4.96″
Height: 3.9″
Slide Width: .75″
Weight: Pistol 10.2 ounces (w/o magazine)
Grips: Textured polymer
Sights: Drift adjustable white bar-dot combat rear sight, pinned in polymer front sight
Finish: Black polymer frame, matte stainless steel slide
Magazine: 1 – 6 round, Stainless
MSRP is $419

 $289
---
[youtube NKMVhjs61ek]
Shipped optics will be better consumer grade scope or "superior" tactical ACOG/CQB. A target enthusiast would spend much more on a scope than the weapon itself. In this case, the weapons will be well worth the effort. All questions to go Mike Chester at Chet's Firearms :  517 548 9558 or email:  [email protected] A Licensed Federal Firearms Dealer.


---
VT SASS .308 / 7.62×51 NATO Carbine/Rifle (up to 24″)

Long Range Tactical/Sporting Rifle
This is the lightest multi-function .308 Win/7.62 NATO rifle thus far.  Light weight Super Slim handguard, articulated sniper stock and super premium barrel set expected retail at above $2000 without optic.  For immediate delivery NIB.
LOADOUT:

Premium Stainless .308 Win. 1/10 twist barrel (FN) 16 inch  ($300 value)
12 inch Field Sports Super Slim (FSI) Handguard ($169 value)
Fully articulated Sniper Stock ($239 value)
Ergo Grip ($35 value)
Choice of Bipods (up to $60 value, Harris style UTG included)
Brunton 3-9 40mm Scope (non illuminated) $$200 value)
Premium forged upper and lower receivers
Premium full auto rated bolt carrier group
25 Round Magazine
Competition Muzzle Brake ($80 value)

$1399 
---
5.56 NATO (.223 Wylde) 16 Inch Fluted Stainless with Bug Buster Scope

16 inch stainless steel .223 Wylde barrel fluted for reduced weight and improved cooling  ($300 value)

Premium stainless muzzle brake ($70 value)

Bushmaster lower and bolt carrier (full auto rated)

Trinity super-slimline free float handguard ($169 value)

Magpul ACS-L stock ($79.00 value)

Hogue soft pistol grip ($20 value)

Front grip with pop out bipod ($30 value)

Carry handle / scope riser with adjustable match sight ($65.00 value)

Fold down Front sight ($40 value)

Leapers/UTG 3-9 x 32 Bug Buster scope with illuminated (red/green/blue) reticule ($159 value)

30 round magazine
The handle / riser has a built in rear sight with two apertures, windage, and elevation adjustments. This allows you to look under the scope using the open front sight in the up position. It also puts the scope at a comfortable height.  The handle also has a quick disconnect feature that allows you to remove the scope by removing one thumb nut and replace it just as easily. The scope does not need to be realigned when reinstalling it.

$829.00 complete  $799.00 Christmas Special
---
 16 Inch Stainless .223 Wylde with Holographic Sight

16 inch stainless steel .223 Wylde barrel ($300 value)

stainless steel muzzle brake ($75 value)

Bushmaster lower receiver

premium nickel boron bolt carrier group ($175.00 value)

12 inch ultralight keymod rail ($199 value)

Magpul ACS-L stock ($79.00 value)

Ergo pistol grip ($30.00 value)

CQB 558 holographic sight ($235.00 value)

30 round magazine
$829.00 complete  $799.00 Christmas Special
---
Nagant "Super Scout" 18 Inch

This is a "G" extreme custom design Mosin. Barrel is professionally finished to 18 inches in a 1938 hand picked Mosin Nagant. The rifle itself is excellent, bore bright and superior, finish among the best "pre war" fully finished weapons. This is a light, extremely powerful rifle, capable of taking down any potential target. Setup is for use with standard eye relief optics using a very unique bridging system. (do not drop) Stock is a fully articulated Archangel tactical sniper stock with storage.
LOADOUT
3×9 40mm cope with Mil type range finder (red/green illumination)
UTG tri rail
Dragon Claw Bipod
1000 lumen tactical light (18650 battery powered/charger included/very powerful)
Adjustable foregrip with storage
Cantilevered 12 screw scope mount with 6 one inch pic rails
Archangel articulated tactical sniper stock with storage and optional rail
Modified cut "turn down" bolt, professionally finished and polished
10 round magazine
---
For those who follow this, the gun blog within VT,a few updates. We have a "build day" coming up this week. For those within Michigan/Ohio, we will be doing barrel and muzzle brake mods to .30/.223 weapons using CNC tooling. (cost is nominal) We will be testing out custom reloads including seeing what it takes to blow ourselves up. (as usual)
[youtube 09KQ5pkceqI&list=PLHvfECAlpnK_tAn1P7gd3GNuszC6H-AKN&index=17]
I include the video above for a variety of reasons. Jim Dean can explain it better, perhaps. If you don't understand, then perhaps you don't know what "walking the walk" really means to us. Anyone remember Richard Kiley? In 1965, this was a "hit single" on the rock charts. Do you want to ask why some of us seem to want "out of Dodge?"
---
Mosin Nagant Tactical Platform
Given a fine pre-war Mosin, I was hesitant to butcher this classic. Barrel is at original length, making this the closest approximation of a .338 Lapula or .300 Win mag. available. The powerful 54R cartridge, cheap enough to shoot all day, has exceptional range and power. Custom modifications, bent bolt and professional receiver scope mount are available. Optional optic is 50mm 6×24, though all but unaffordable optics suffer at above 15x. Eye relief on the current scope is exceptional, allowing straight bolt loading but bolt can be easily modified. When done professionally, the "handle kit" is more than adequate and rock solid with excellent fit and finish. Michael asked me to list this. It hasn't been fired since it left the arsenal nor has it been zeroed. This is the nicest Nagant I have yet seen.
Yes, I have a carry handle on this.
Loadout:
1939 91/30 Mosin Nagant (finest ever made "cherry")
Caliber: 7.62x54R (dirt cheap/available/devastatingly powerful)
Barrel Length: 28.5 inches, perfect bore
Stock: Archangel Tactical
Magazine: Included 5 round (10 round available)
Bolt: Straight, unmodified (modification available)
Rail/Mount: UTG Tri-Rail (original iron sight available for reinstallation)
Muzzle Brake: Mosin Plus
Optic: 2×7 Long Eye Relief (excellent "scout" scope)
Dragon Claw barrel mount bipod
SAW carry handle ($18)
$679
---
 SCCY CPX-2 9mm Pistol
The SCCY CPX-2 pistol has been rated by Guns and Ammo and Handguns Magazine as a best buy. It is ideal as a lower priced (but not lower quality) pistol. This one is brand new in the factory packaging and includes 2 premium steel magazines with both flat and "pinky " floorplates and a trigger lock. This is a hammer fired double action only pistol that is ideal for concealed carry due to its small size. It shoots the 9mm cartridge which is available for a reasonable price and in many target and anti-personal varieties. We are offering this for $269 including shipping to your local FFL.
---
VT Enhanced Tactical Pistol
[youtube PYfzf70jLEA]
The AR pistol has proven itself to be, perhaps, the most versatile and enjoyable platform available.  Note that this is technically a pistol and ownership falls under that category.  Make sure you are allowed to own such a thing in your locality.  We began with a premium "Wylde" barrel, chrome lined and went full premium all the way.  We added scope matched to expected performance and mounted it for perfect balance.  Set down to 5x, this gets a sight picture easily and can hit a tin can at 150 meters in 2 seconds.
223/5.56 Wylde SigTac Enhanced Tactical Pistol (EHT)
KAK Industries flash can ($38.00 value)
10.5 inch chrome lined "Wylde" chambered barrel
Fab Defense MagWell grip ($35.00 value)
SigTac "Brace" ($159.00 value)
KAK Industry extended buffer assembly with optic setback
KAK 1 inch spacer ($12 value)
MOE Grip and Trigger guard ($60 value)
Forged Aluminum Upper and Lower receiver
Nickel Boron Bolt Carrier Group ($175.00 value)
Troy Industries QD Swivel ($60.00 value)
Flush mount Free Float 10 inch quad rail with end cap ($60.00 value)
1 30 round magazine included
3×9 40mm Red/Green illuminated optic ($100 value)
Cantilevered Scope mount, 12 screw with 6 pic rails ($60 value)
800 lumen cr123 powered Q5 Cree tactical light ($60 value)
$899
---
 CZ-70 Pistol  7.65 Browning (Mil Surp)
This is a used CZ-70 pistol chambered in the 7.65 Browning (32ACP) It is the civilian model of the famous VZ-70 used by the Czech military and is based on the world famous Walther PP design. We have gone through this gun completely and replaced all of the internal springs and the sear. The exterior has been touched up, but it has not been totally restored to new condition. It is all black, but the photos show reflections from the slide that make it appear as a two tone. It comes with 2 7 round magazines and a hard plastic case. It is fully capable of shooting modern .32ACP ammo, both full metal jacket and hollow point. We are offering it for $249.00 including shipping to your local FFL.


---
 Springfield XD 40 4 inch

New in Box 12 round capacity .40 caliber As seen, all papers Two magazines XD Gear $450
---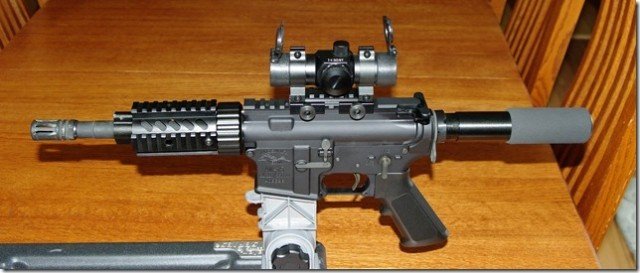 .223/5.56 "Wylde" AR pistol (Wylde chambering for high accuracy with sporting and military ammo)
Premium 7.5 inch phosphate coated chrome lined barrel
Full automatic rated premium bolt carrier
Forged aluminum upper and lower receivers
Pistol buffer with recoil pad
4.5" aluminum free float quad rail
A2 Muzzle brake
Bushnell 1X red Dot scope with riser ($120 value)
30 round magazine included
$499 (VT special) This firearm has been sold, but we can build another one if there is interest.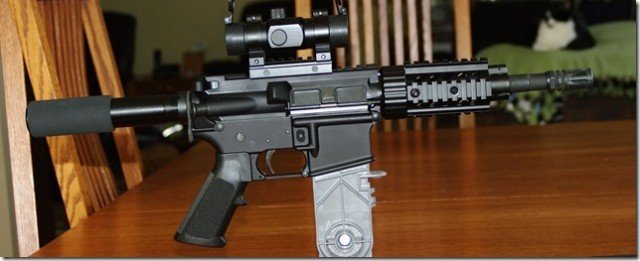 ---
.223/5.56 NATO Pistol
.223/5.56 Wylde Pistol
This is a world class combat weapon, designed for CQB/SWAT and vehicle deployment. I took this one out to check balance on, QC on assembly, yesterday. This is quite a lovely thing, I suggest someone take this.
7.5" Premium Stainless barrel
Forged aluminum Anderson lower
Premium Nickel Boron Bolt Carrier ($175 value)
Alpha forged aluminum upper
7" Free Float Quad rail
KAK extended buffer tube for Sig Tac mounting (8.5")
Kak extension spacer
KAK Flash Can ($38 value)
Sig Tac 'Arm Brace" ($159.00 value)
Magpul pistol grip and trigger guard ($45 value)
"Pistol legal" front grip ($30)
Troy QD snap swivel ($60 value)
Cantilever mount holographic red dot scope ($199 value)
30 Round magazine
$799 OBO
---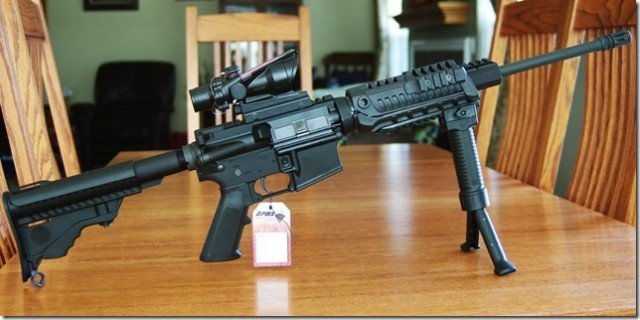 DPMS Panther Oracle Flat top New in Box
This is, to a large extent, a stock DPMS with key enhancements. We had picked up a case of the IDF drop in rails as an option. I could use some feedback on this. They are heat shielded, very strong and have a 3 rail configuration. Rails are not aluminum but are very solid.
Command Arms handguard with rails ($80 value)
Front grip with pop out bipod ($20 value)
30 Round Magazine
ACOG 1X red dot scope with fiber optic ($220 value)
Classic DPMS Panther with most desirable tactical upgrades.
$749 OBO complete
---
---
Bargain Bin Items
I have been asked by one of my customers to handle the estate sale of her late husband's guns. He was a Desert Storm veteran and died suddenly last year. The following guns are used and I will try to describe their condition.
---
Rossi 4 Barrel Rifle/shotgun Kit
This Rossi kit consists of a single stock and foregrip and 4 interchangeable barrels. There are two .22 LR barrels; one with iron sights and one with a Redhead 4×32 scope. There is a .243 Win. Barrel with a Bushnell 3-9×40 scope and a 20 Gauge Shotgun barrel. A carrying bag is included. All of the pieces are in good used condition. We are asking $299 for the complete kit.

---
Rossi 12 Gauge Single Shot Shotgun
 This is a single shot Rossi 12 gauge Shotgun. It has some cosmetic damage as shown in the pictures, but it is in good shooting condition. It functions perfectly. There is a scrape on the receiver which is much less visible than it appears in the photo and the end of the stock has teeth marks from the owner's puppy. The cosmetic condition lowers the price to a very good buy point. This would make a great home defense or "truck" gun. We are offering this for $139.00
---
For further information or to purchase any of these guns, please contact Mike Chester at Chet's Firearms of Howell, Michigan. [email protected] or phone 517-548-9558. Ask for Mike. Prices do not include shipping to your local FFL except for the SCCY and the CZ-70 pistols. Their prices include shipping.
Gordon Duff is a Marine combat veteran of the Vietnam War. He is a disabled veteran and has worked on veterans and POW issues for decades. Gordon is an accredited diplomat and is generally accepted as one of the top global intelligence specialists. He manages the world's largest private intelligence organization and regularly consults with governments challenged by security issues.
Duff has traveled extensively, is published around the world and is a regular guest on TV and radio in more than "several" countries. He is also a trained chef, wine enthusiast, avid motorcyclist and gunsmith specializing in historical weapons and restoration. Business experience and interests are in energy and defense technology.
ATTENTION READERS
Due to the nature of independent content, VT cannot guarantee content validity.
We ask you to
Read Our Content Policy
so a clear comprehension of VT's independent non-censored media is understood and given its proper place in the world of news, opinion and media.
All content is owned by author exclusively. Expressed opinions are NOT necessarily the views of VT, other authors, affiliates, advertisers, sponsors, partners or technicians. Some content may be satirical in nature. All images within are full responsibility of author and NOT VT.
About VT
-
Read Full Policy Notice
-
Comment Policy