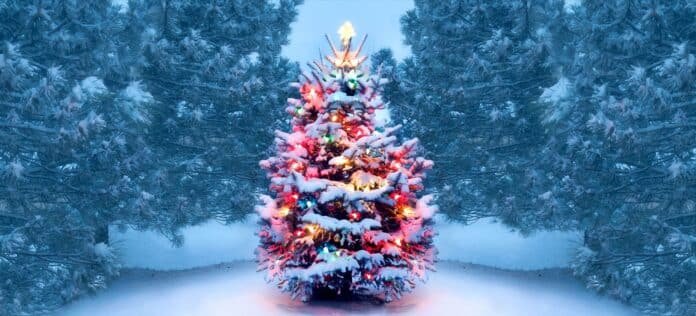 A Happy Christmas and a prosperous New Year to all VT readers! Not being politically correct I don't go for the watered-down 'Happy Holidays' greeting! Just a short post, with no movie review, as it's Christmas Eve. I'd like to review the funny movie about North Korea's crackpot dictator, but it's not showing at the Aylesbury Odeon! It sounds like a fairly bad movie which thanks to Pyongyang is now going to hit the big time.
What links these three tragic events this Christmas season, in my estimation? You guessed it – the DVD. Our shadowy German friends are behind most terrorist attacks. They stay deep and use sister agencies, like the Chinese SIS. Mao, was DVD remember? They love it when they are confused for Zionists, or somebody else. They are NOT Zionist! Knowledge of the DVD distinguishes intelligence players from conspiracy theorists, who usually alight on their own country's intelligence services, or Jews, or bankers.
Some DVD assets and officers are into Satanism, but as I suggest in Spyhunter, this is usually a cover for sex with children or blackmail activities. These people are too intelligent to actually believe in Satan.
---
The Attack in Sydney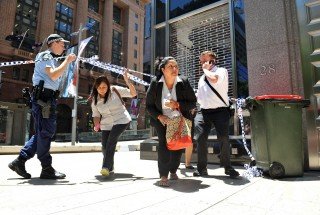 Monis was clearly not attacking alone. It is highly likely someone drove him and supplied the gun. The targeting was probably done by VEVAK, the Iranian agency, to which Monis undoubtedly reported. VEVAK work with the DVD, who came up with the idea of arming the Shah whilst undermining him.
His asylum application in the 90s was almost certainly fraudulent. VEVAK have made extensive use of the obsolete 1951 UN Convention on Refugees to move their people around. Monis was too high profile to be an intelligence officer. He comes across as a low-level, expendable, asset. It's interesting that he became more agitated as the Lindt Café siege went on – could he have made promises about what was going to happen? Someone seems to have been looking after him so far as bail is concerned.
Prime Minister Abbott is right with respect to wanting an inquiry, but it's unlikely to get anywhere. DVD assets in Canberra and Sydney are too deeply embedded. The Australian public still cannot be told the truth about the assassination of Harold Holt.
We have to free ourselves of our obsession with 'lone wolves'. Wolves hunt in packs. When was the last time you were attacked by a lone wolf? There are surprisingly few lone-wolf terrorist attacks. Almost invariably terrorist attacks are planned in advance and involve other terrorists or intelligence officers in the background.
---
Peshawar — This was absolutely disgraceful, even by the low standards of the murderous Pakistani Taliban. The deaths of 141 teachers and children at the Army School will not go unavenged.
Nawaz Sharif has got it right so far. Pakistan is a Chinese client state, but it looks like Peking has temporarily lost control. Even in a client state, there are always cross-currents. The Pakistani Army in particular is patriotic and resentful of Chinese influence. Ending the moratorium on the death penalty was a good move.
Amnesty didn't like it, but who cares? It is preposterous that neither Britain nor the US has managed to execute a single terrorist since 9/11. Forget the martyr argument – terrorists fear capture and want soft sentences.

Glasgow — Jury's out on this one, but there are a number of odd features. It looks like the Scottish Executive is paying the price for not properly investigating the Clutha helicopter incident a year ago.
The police are not mounting a serious investigation. Even before the trash truck was inspected and they had the first medical report on the driver they ruled out foul play and declared it to be an accident. Excuse me? You reach your conclusions AFTER you have investigated, not BEFORE. The Scottish police are under tight political control and report to the Scottish Executive, which is badly penetrated by GO2, the German operation in London.
The medical report on the driver should be interesting. Why did he lose consciousness at that particular moment? What happened to the other guys in the cab? And how did the truck move so precisely down Glasgow's Queen Street for so long without being under control? Has anyone checked the engine management software?
We do not honor the dead by covering things up. More importantly, we make it easier for the Bad Guys to cause more pain in the future, not least at Christmas.
… Christmas Eve 2014
Michael Shrimpton was a barrister from his call to the Bar in London in 1983 until being disbarred in 2019 over a fraudulently obtained conviction. He is a specialist in National Security and Constitutional Law, Strategic Intelligence and Counter-terrorism. He is a former Adjunct Professor of Intelligence Studies at the American Military University.
Read Articles from Michael Shrimpton;
ATTENTION READERS
We See The World From All Sides and Want YOU To Be Fully Informed
In fact, intentional disinformation is a disgraceful scourge in media today. So to assuage any possible errant incorrect information posted herein, we strongly encourage you to seek corroboration from other non-VT sources before forming an educated opinion.
About VT
-
Policies & Disclosures
-
Comment Policy
Due to the nature of uncensored content posted by VT's fully independent international writers, VT cannot guarantee absolute validity. All content is owned by the author exclusively. Expressed opinions are NOT necessarily the views of VT, other authors, affiliates, advertisers, sponsors, partners, or technicians. Some content may be satirical in nature. All images are the full responsibility of the article author and NOT VT.